Motorola's Crazy New Wireless Charging Tech Can Reach Almost Ten Feet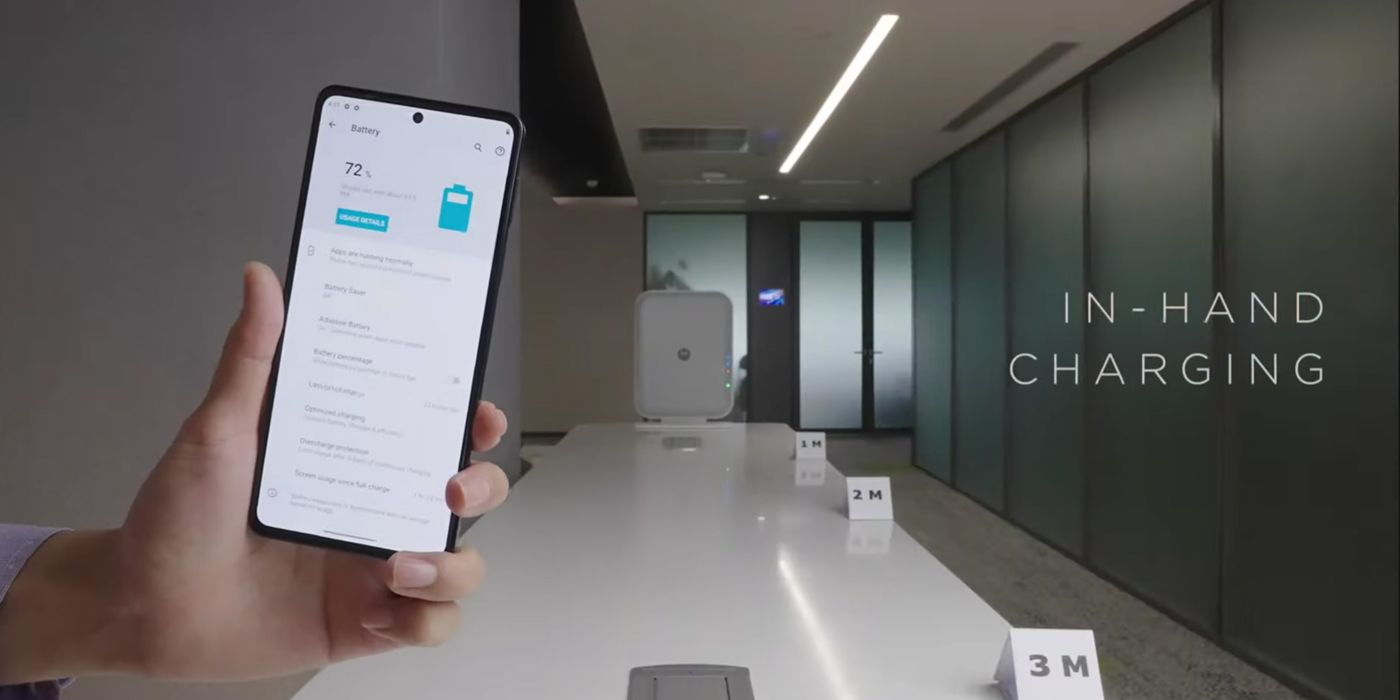 Motorola has demonstrated its over-the-air technology is now capable of wirelessly charging a smartphone from almost ten feet away. Typically, current wireless power solutions require the device to be placed directly on the charger. However, having the ability to charge a phone anywhere within a three-meter radius has its obvious benefits. To begin with, users won't have to worry about the cable breaking or going missing, or where they sit in relation to the charger. Another benefit is the lack of the need to have multiple cables for different devices, or when more than one person is using the same charger.
After opening its doors in 1928, Motorola has been in operation for almost 100 years and was purchased by Lenovo in 2014. Arguably, the company's most famous smartphone is the Motorola Razer, the sleek and iconic flip phone many had as one of their first-ever gadgets. In recent years, the company has been steadily rebuilding its following after a rocky period. As part of that rebuilding process, Motorola has placed an extra focus on batteries, one of the major pain points of owning a smartphone.
Related: Motorola Brings Remote Wireless Charging One Step Closer To Smartphones
In a new YouTube video, Motorola showed off the latest version of its over-the-air WirelessPower technology. The video begins by demonstrating how the charger can support up to four smartphones simultaneously. It then proceeds to show how the wireless charging solution can be used to charge a device that's roughly ten feet away. The router-shaped charging unit used in the video features a 100-degree field-of-view, allowing devices to be charged within a wide coverage area.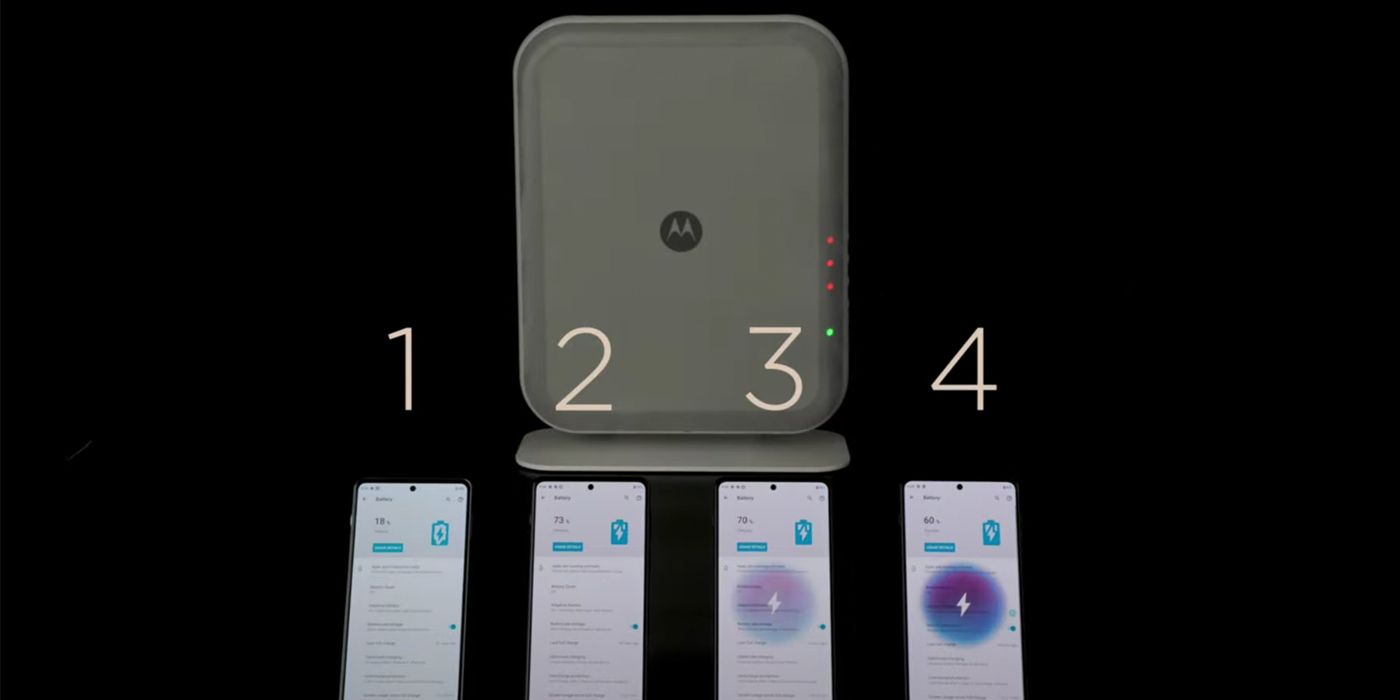 At present, no release date has been announced for this charging solution or whether the charger will be compatible with non-Motorola smartphones. There were also no details providing on exactly how quickly a smartphone can be charged and especially when further away from the charging station. Not to mention, the system demonstrated still requires the smartphone to be placed on a receiving pad to be able to make contact in the first place.
Still, Motorola's latest video does at least show how the technology is evolving and provides a glimpse at what charging a smartphone and other devices might be like in the future. Of course, Motorola is not the only company working on a solution like this, with Xiaomi another major name working on its own over-the-air wireless charging technology.
Next: How Xiaomi's New Wireless Charging Tech Works From Anywhere In A Room
Source: Motorola/YouTube