My Big Fat Fabulous Life: Whitney Thore Announces Launch Of Fitness App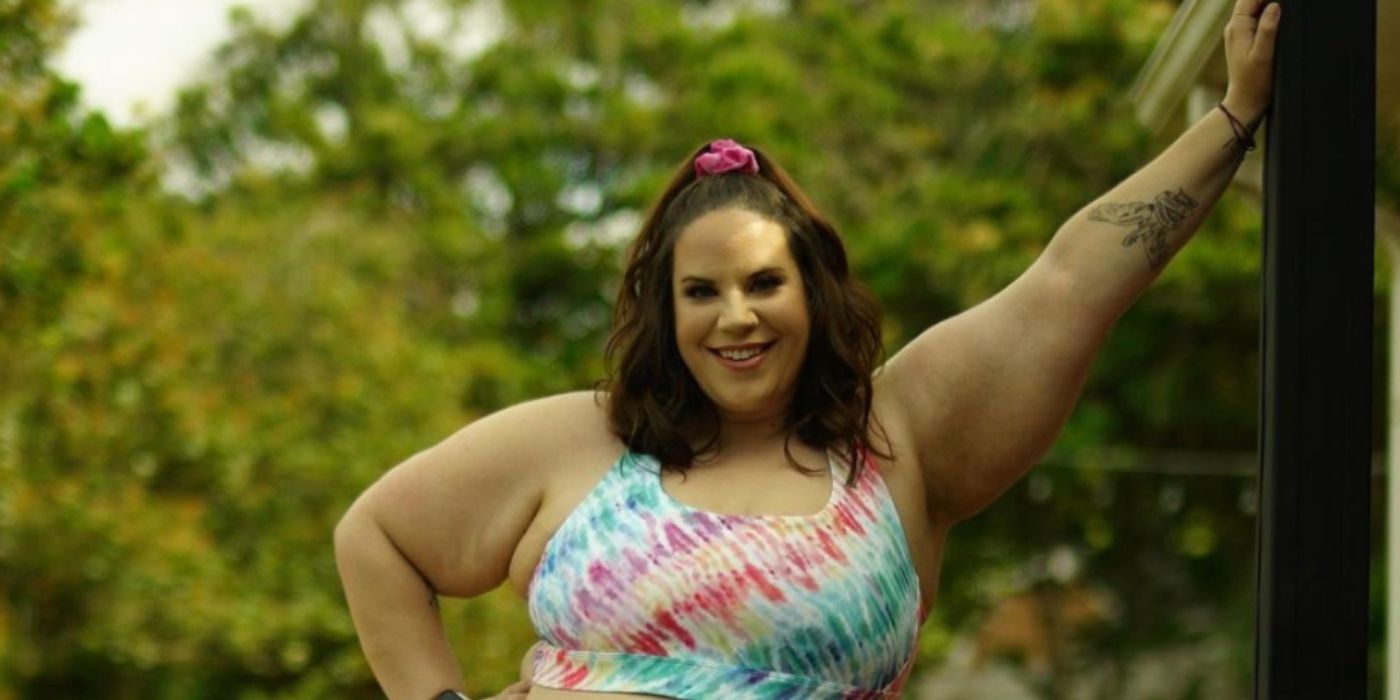 My Big Fat Fabulous Life's Whitney Way Thore revealed some exciting news to fans that she and trainer Jessica Powell are going to be launching a fitness app for NoBS Active. The TLC star has been working hard to improve her athletic business after months of bad feedback. Fans are looking forward to seeing how the app enhances their experience.
Reality TV star Whitney is nothing if not driven. After a bad breakup with Chase Severino, the dancer and Greensboro native has fought her way back from heartache. She was planning a wedding but sadly found out he had cheated on her with an ex-girlfriend and gotten her pregnant. Whitney also severed ties with her workout partner, Ryan Andreas, who was close with Chase. Whitney has wasted no time in moving forward in her business ventures while also keeping her heart open to love. She recently shared with fans that she met a mystery French man and went to visit him. TLC viewers are hoping that this relationship works out for her this time.
Related: My Big Fat Fabulous Life: Whitney's Man Reveals His Ideal Type Of Woman
The My Big Fat Fabulous Life star shared some promising news with followers on her Instagram page. Whitney and trainer Jessica Powell will be launching an interactive app to coincide with their NoBS Active business. The duo shared a fun video bumping butts as they tried to upsell their workout plan. The pair's happy dance seemed to inspire followers, who had nothing but positive things to say in the comments section. Check out the post below:
In three weeks, Jessica and Whitney will launch their app. Whitney has been working up to the launch date of October 1 for months and is looking forward to bringing subscribers lots of amazing content. For those who are members, not much is set to change, as they will still get 25 new workouts a month for the simple cost of $19.99. In addition, every member will now receive five stretch sessions a month, access to over 60 tutorials, and weekly guided and unguided meditations. There will also be additional content, including dance lessons, a body confidence course and informational videos.
Reality star Whitney has been trying hard to lead a positive and healthy lifestyle, especially after her breakup. Since the lifting of COVID-19 restrictions, she has been able to get back to the gym and start weight lifting once again. My Big Fat Fabulous Life viewers love that she has now teamed up with Jessica and feel they make a much better pair than Whitney and Ryan ever did. Whitney's goal is to continue moving forward as she pushes her limits and brings positivity to her members.
My Big Fat Fabulous Life airs Tuesday at 9pm on TLC.
Next: My Big Fat Fabulous Life: How Whitney Became A Powerful IG Influencer
Source: Whitney Way Thore/Instagram