Narcos: Mexico Season 3 Trailer Confirms November Release Date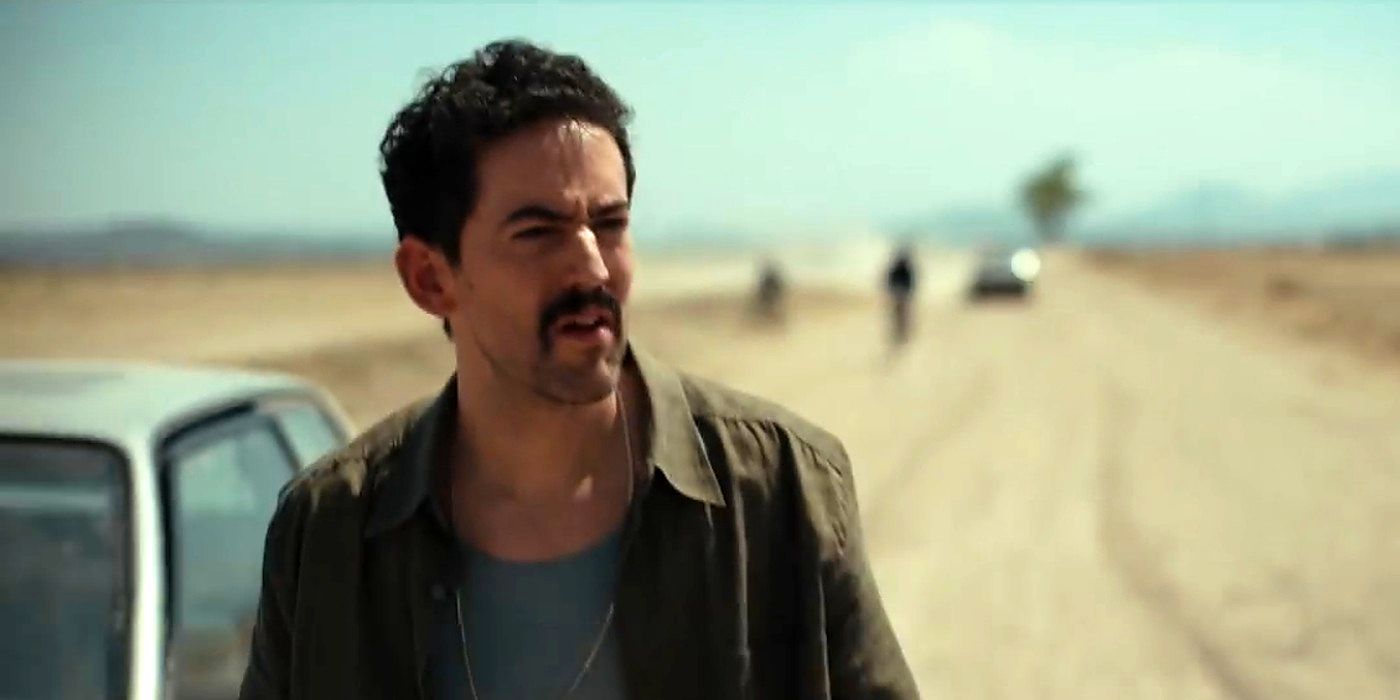 A trailer for Narcos: Mexico season 3 confirms its release date. The Narcos franchise got underway in 2015 with the season 1 release of the original series. In September 2016, it was renewed for seasons 3 and 4. However in 2018 came the news season 4 would actually be season 1 of Narcos: Mexico, an adjacent series moving locations from Colombia. The new show premiered in November 2018 and focuses on the early years of the Mexican drug war. It features an expansive cast including Diego Luna and Michael Peña.
In October 2020, Netflix renewed Narcos: Mexico for season 3. With it came the news Luna would not return as his character Félix Gallardo after appearing in the first two seasons. However, other actors will be back, including José María Yazpik (Amado Carrillo Fuentes), Scoot McNairy (Walt Breslin), and Mayra Hermosillo (Enedina Arellano Félix ). Season 3 will be set in the '90s and explore the fallout after Félix's arrest in the season 2 finale.
Related: What To Expect From Narcos: Mexico Season 3
Now, Netflix has released a trailer for Narcos: Mexico season 3, and it contains a couple of big reveals. For one, the new run of episodes premiere on November 5, perhaps scheduling the show's return for a bit sooner than some viewers were expecting. However, in even more surprising news, season 3 will be the show's last, as teased by the tagline "Prepare for the final blow." Check out the trailer for Narcos: Mexico below:
Though it's disappointing to hear season 3 will be the show's last, at least viewers won't have to wait long to see the new episodes. Additionally, though three seasons may be seen by some as a shorter run, combining it with the original Narcos series means audiences will have spent six seasons with the franchise. Ending with season 3 also ensures Narcos: Mexico receives the exact same amount of storytime as the first show. Hopefully, this is enough to lessen the sting for those who are sad the series is coming to an end.
It also helps the trailer suggests season 3 will maintain the action and exciting plotlines viewers have come to expect from the show. Though it's too bad Diego won't be back for what is now the series' final season, it looks like interesting new characters will step up in Félix's place. It's also worth noting that the Narcos franchise as a whole could return in some capacity in the future. It's been a major success for Netflix, so it wouldn't be too surprising if the streamer decided to revisit it in the future. In the meantime, hopefully, Narcos: Mexico season 3 works as a satisfying conclusion to the series.
More: Narcos: Mexico Season 2 Cast & Character Guide
Source: Netflix