Nightmare Alley Poster Sets Up Mystery About Bradley Cooper's Character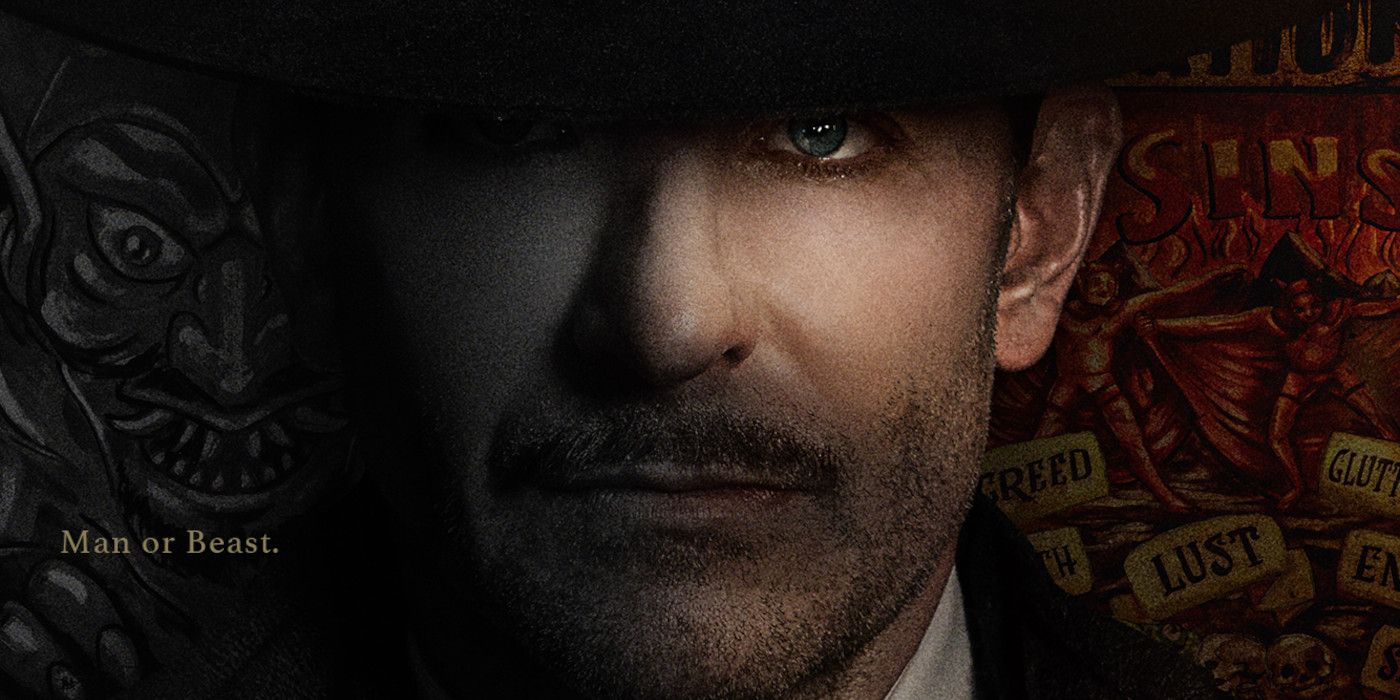 Bradley Cooper is a mystery man in the new poster for Guillermo Del Toro's Nightmare Alley. Del Toro's follow-up to his 2017 Best Picture Oscar winner The Shape of Water is a remake of a 1947 film noir starring Tyrone Power.
In the original Nightmare Alley movie Power plays an ambitious carnival worker with con-man tendencies who launches a spiritualist scam with the help of an even more manipulative and evil psychologist, played by Helen Walker. In the remake, Cooper takes on the role of the con artist with Cate Blanchett in the role of the questionable psychologist who becomes his partner in manipulation. Willem Dafoe, Toni Collette, Richard Jenkins, Ron Perlman, Rooney Mara, Holt McCallany, Clifton Collins Jr., Mary Steenburgen, Tim Blake Nelson and David Strathairn co-star.
Related: Every Guillermo del Toro Horror Movie Ranked From Worst to Best
The first trailer for Nightmare Alley is just about to drop and with that in mind a new poster has been revealed teasing star Cooper's character and his morally ambiguous anti-hero nature. See the image in the space below (via Nightmare_Alley):
Click Here To View The Original Post
More Nightmare Alley images were in fact just dropped in addition to the mystery-teasing new poster. The pictures all preview the remake's period detail, film noir flavor and surrealistic carnival setting. It should of course be no surprise to see Del Toro delving into such an Old Hollywood-inspired project given the classic movie touches he brought to The Shape of Water. However, it is perhaps surprising to see the lack of a fantasy or supernatural element in Nightmare Alley, given Del Toro's track record of weaving those genres into his prior work. The original Nightmare Alley indeed stays in the realm of the psychological with its intricate story of manipulative characters involved in all sorts of devious games. Of course, Del Toro is himself no stranger to bringing a strong psychological element to his movies alongside the powerful visuals he always unleashes in service of his stories.
The new poster for Nightmare Alley doesn't spoil any plot details from the movie (anyone who wishes to know the plot can easily find the original of course) but it does place emphasis on Cooper's character and his shady nature. Cooper is obviously a charming performer on screen but he's also capable of playing somewhat dark and ambiguous characters (and even sleazy ones if the occasion calls for it), and all those facets of his on-screen persona will no doubt factor in as he plays a man who uses his looks and personality to manipulate people for very nefarious reasons. It will indeed be fascinating to see how Del Toro deploys the various chess pieces of this story as he creates a unique experience informed not only by classic film noir but his own fascination with the strange and macabre. Nightmare Alley hits theaters on December 17, 2021.
More: What Guillermo del Toro's The Hobbit Movies Would've Looked Like
Source: Nightmare Alley/Twitter