Pokémon Unite Giving Away Free Aeos Tickets To Nintendo Switch Players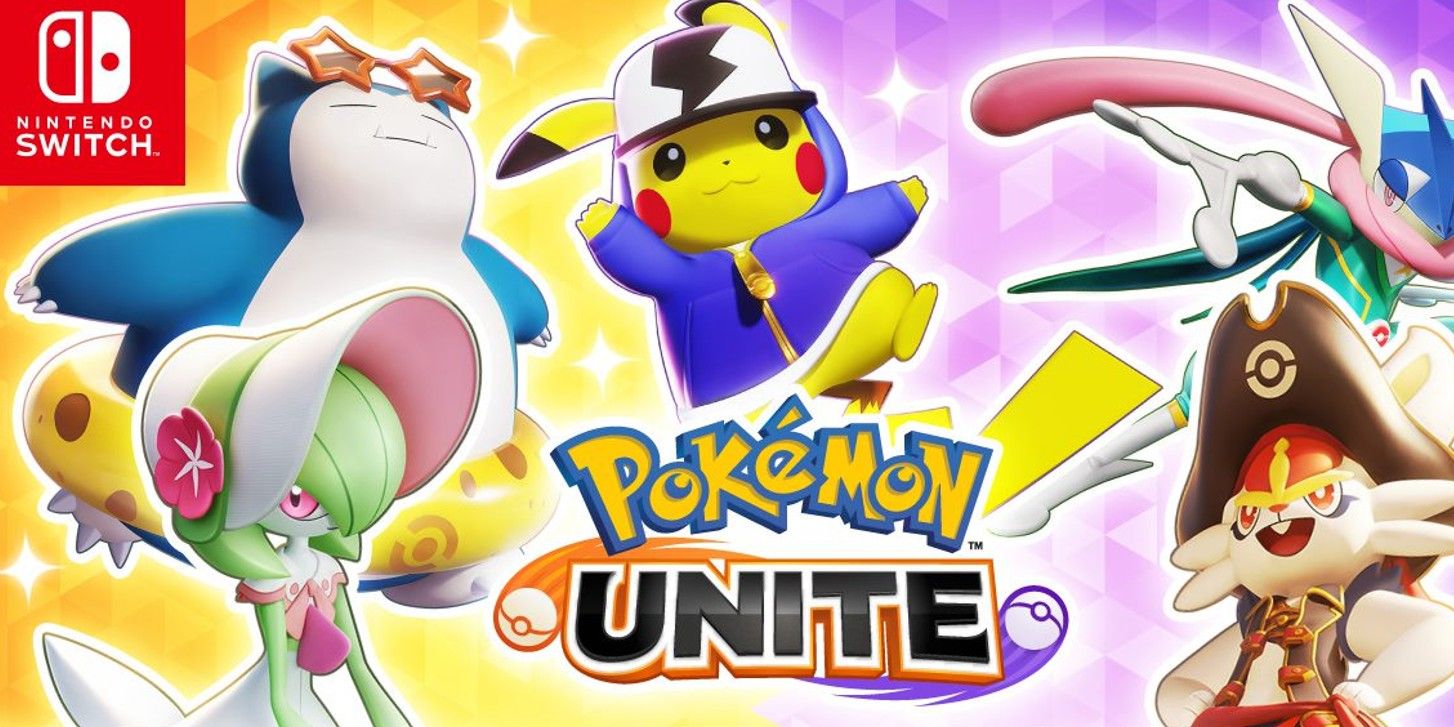 The developer of free-to-play MOBA Pokémon Unite has announced that all players can get themselves free Aeos Tickets later this month as a thank you reward. Pokémon Unite released earlier this summer on Nintendo Switch, and is celebrating a staggering nine million downloads since its launch.
Pokémon Unite has seen mixed reception from its players, wowing many but frustrating others. The title allows players to select their fighters and battle in teams of five Pokémon, defeating opponents and scoring goals in 10-minute-long matches. While a number of new characters have been added to the game's roster since launch, many believe the game needs better balancing to ensure fair and equal matches. Some Pokémon have already received nerfs and buffs to help balance the game, though lots of fighters are still causing problems for many players. Pokémon Unite has also been criticized for its implementation of microtransactions, with the game accused of including pay-to-win mechanics.
Related: Pokémon Unite Video Shows Venusaur's Solar Beam Has Ridiculous Range
Despite its controversies, Pokémon Unite's impressive download numbers show just how popular the game now is. As revealed by Pokémon UNITE on Twitter, the game has now surpassed nine million downloads, a milestone the developer is thanking its players for with a freebie. Beginning September 29, Pokémon Unite players will be gifted 2,000 Aeos Tickets simply for playing the game. Aeos Tickets are one of the game's currencies and can be used to purchase Held items, Coin and Battle Point Boosters, and Trainer skins.
See the news on Twitter here.
The MOBA is expected to see even more downloads in the coming weeks, as Pokémon Unite launches for mobile devices on September 22. The game will support full crossplay with Nintendo Switch, meaning fans can battle with trainers who don't own a Nintendo Switch console. Developer TiMi Studio Group will likely celebrate the mobile launch with further in-game gifts and goodies for players to pick up, so Pokémon Unite fans should keep an eye on the game's social channels for more announcements.
There's lots to look forward to in Pokémon Unite, with even more pocket monsters planned to join the game's ever-growing roster in the future. The game recently added fan-favorite Generation One Pokémon Blastoise, who was previously revealed as an upcoming addition thanks to a series of Pokémon Unite datamine leaks. With nearly 900 Pokémon in the franchise, there's no shortage of options for future Pokémon Unite fighters, and players will hopefully soon see more in celebration of the game's mobile release.
Next: Every Pokémon Unite Character Nerfed In The Latest Update (& Why)
Source: Twitter/PokemonUnite