PS5 & Xbox Series X Best Buy Restocks Reportedly Incoming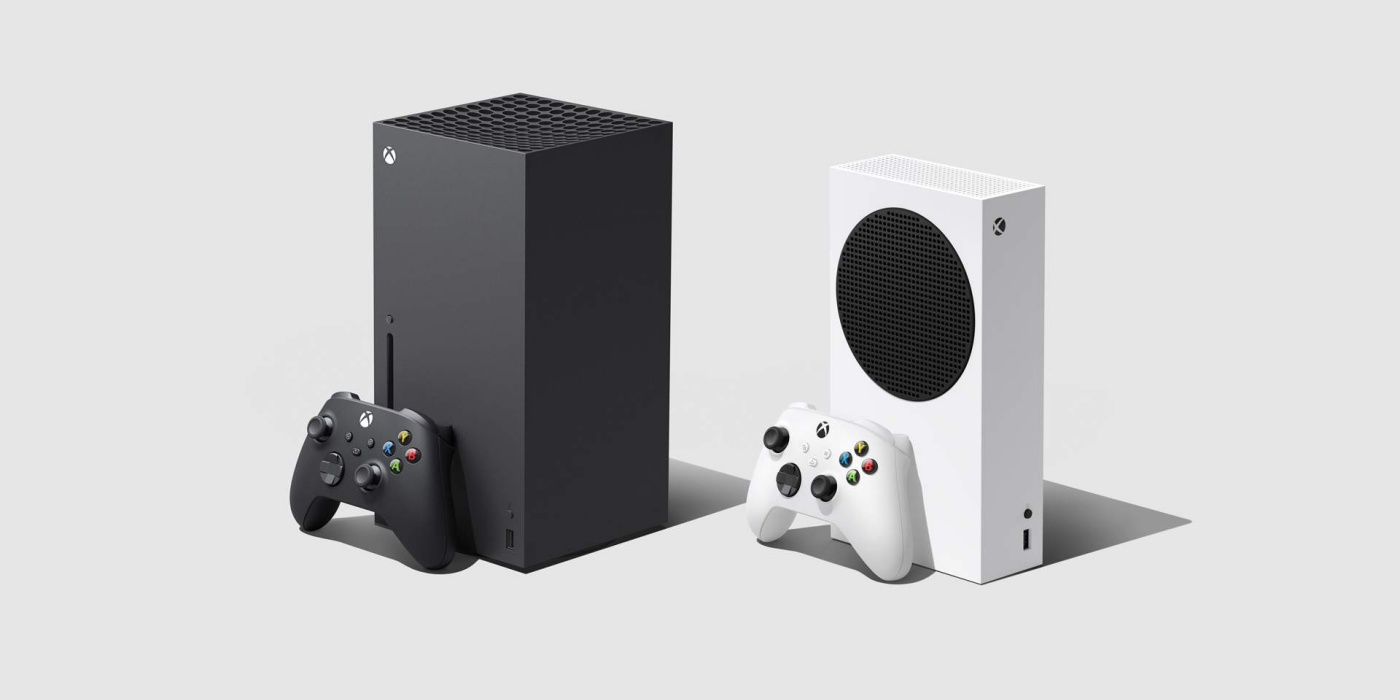 According to reports, Best Buy will soon receive PS5 and Xbox Series X|S stock in-store for the first time this year. Sony's and Microsoft's latest consoles have proven nigh on impossible to find at retailers, leaving eager costumers to patiently await online stock or rely on resellers through the likes of eBay.
And whether or not stock in general will improve in the near future remains relatively unknown, though Sony managed to secure enough PS5 parts to reach its targeted goal of 14.8 million units sold for the fiscal year. Yet, some semiconductor manufacturers continue to express skepticism, with Toshiba's Takeshi Kamebuchi recently saying chip shortages could last well into 2022. Intel, on the other hand, estimates supply constraints won't subside until at least 2023; however, such a comment came during an earnings call, indicating the proposed timeline may serve as an attempt to prepare for worst-case scenarios.
Related: Can You Play Xbox Series X Games On Xbox One?
Matt Swider, US Editor-in-Chief at TechRadar, recently shared details claiming select Best Buy stores will receive a restock on PS5 and Xbox Series consoles on Thursday, September 23. Sources reportedly told the outlet that Best Buy hasn't picked up new PS5 stock for nearly 40 days. It's been longer since the store gained access to fresh Series X|S shipments, barring the Halo Infinite-themed Series X. As of late last week, however, the retailer now boasts a stockpile of both platforms, which it may sell in a manner reminiscent of how it handled GPU stock. VGC notes the GPU process saw local stores distributing tickets to waiting customers ahead of opening at around 7:00 AM. In addition, some of Best Buy's stock may become available to purchase online, though the specifics remain under wraps at the time of writing. While responding to Twitter questions, Matt Swider said more details should surface this Wednesday.
Best Buy itself has yet to confirm any of the above. If Swider's sources prove accurate, however, concrete details could go live as early as the middle of this week. Those still hoping to get their hands on PS5 or Xbox Series X|S would do well to keep a close eye on Best Buy's social media feeds.
Despite the ongoing shortages, both PS5 and Xbox Series X|S continue to sell like hot cakes. PS5 now counts as the fastest-selling console in US history, with over 10 million units sold as of July. Xbox Series X|S quickly secured itself a place as the fastest-selling Xbox hardware; analysts estimate the platform has moved roughly 6.5 million units, thus far.
Next: Is GTA 5 Free On PS5 & Xbox Series X If You Already Own The Game