Q-Force Cast & Character Guide: Where You Know The Actors From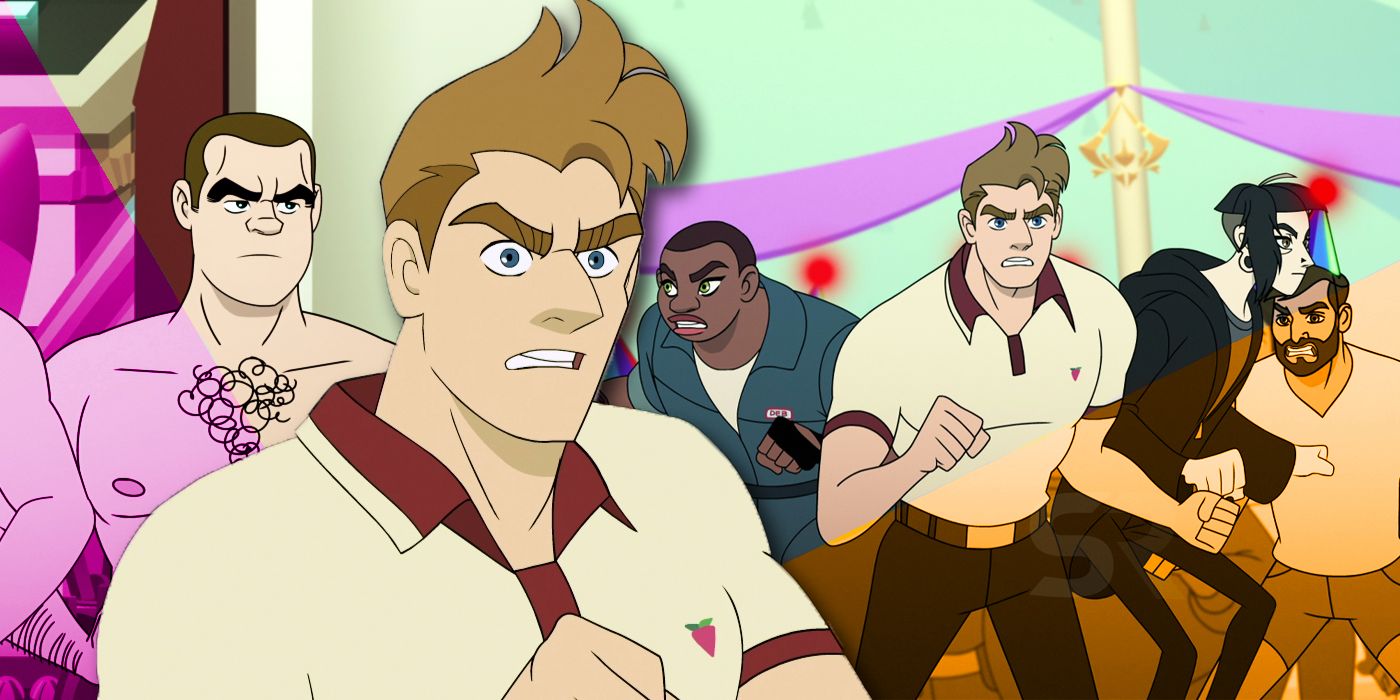 Q-Force is Netflix's latest animated show for adults, and here's who's in charge of voicing every character and where you know them from. Animated shows are usually implied to be aimed at young audiences, and while there are still a number of cartoons out there for kids, animated shows made for more mature audiences have gained force in recent years. Most of these have found a home at different streaming services, as they allow more creative freedom than traditional TV, and a recent example of these is Netflix's Q-Force.
Created by Gabe Liedman and executive produced by Sean Hayes, Michael Schur, Todd Milliner, and David Miner, Q-Force follows a group of undervalued LGBT superspies, centering on a gay secret agent who is like James Bond and who was once the Golden Boy of the American Intelligence Agency (AIA) until he came out as gay. Unable to fire him, the Agency sent him off to West Hollywood to disappear into obscurity, but instead, he assembled a misfit squad of LGBTQ+ geniuses, joining forces with an expert mechanic, a master of drag and disguise, and a hacker, becoming the team Queer Force or Q-Force. As they try to prove themselves on personal and professional adventures, one day, in order to solve a case and get the approval of the agency, they have to add a new member to their team: a straight man.
Related: How Invincible's TV Show Fails William Clockwell & LGBTQ Fans
Q-Force has received mixed reviews so far, with some praising its approach to queer culture and the different layers of queerness while others have criticized these same aspects and more. However, Q-Force has been better received by the audience, who got to hear some familiar voices as part of the cast of this peculiar story. Here's the cast and character guide for Netflix's Q-Force.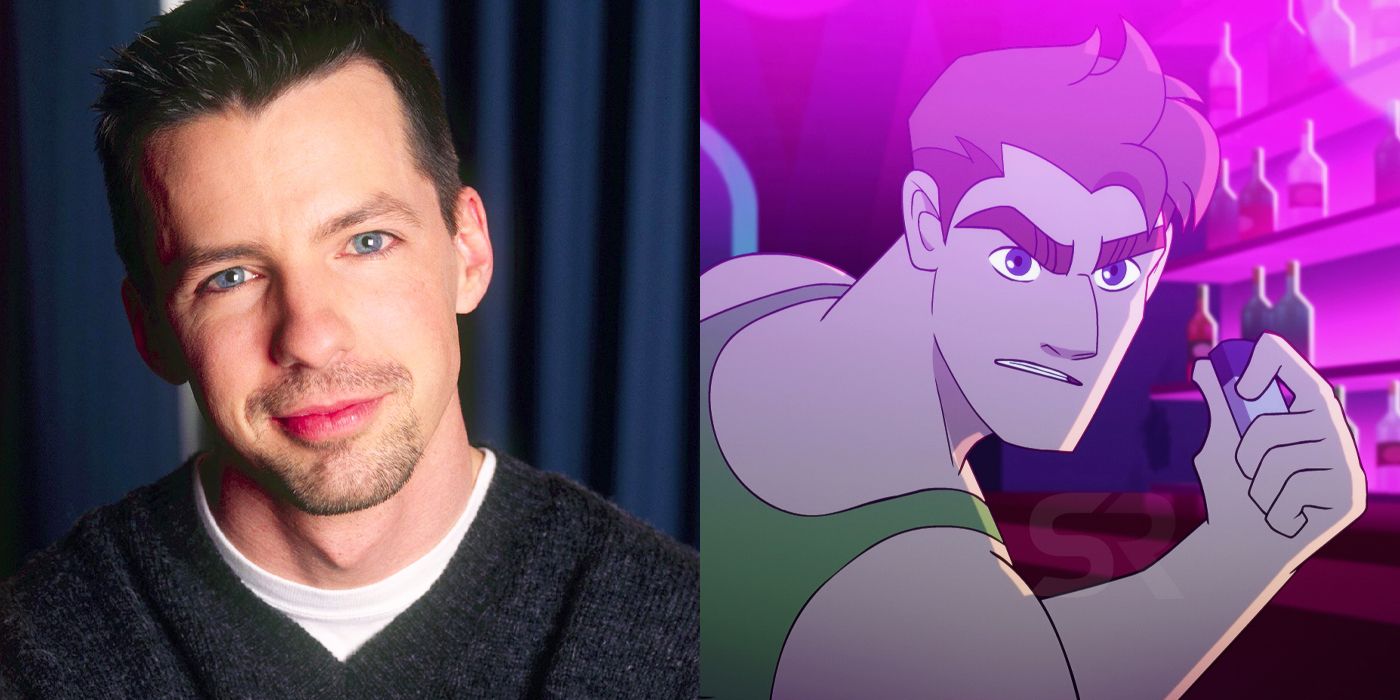 Sean Hayes voices Steve Maryweather a.k.a. Mary, the once-raising star of the AIA's training academy and whose career almost came to an end after coming out as gay. This led to his career being downgraded and also to him heading the Q-Force team. Sean Hayes has appeared in a variety of comedy TV shows and movies, most notably The Bucket List, The Three Stooges, Will & Grace, and The Millers. As for voice work, he has played Mr. Tinkles in Cats & Dogs, Terri Perry in Monsters University, and Steven in The Emoji Movie.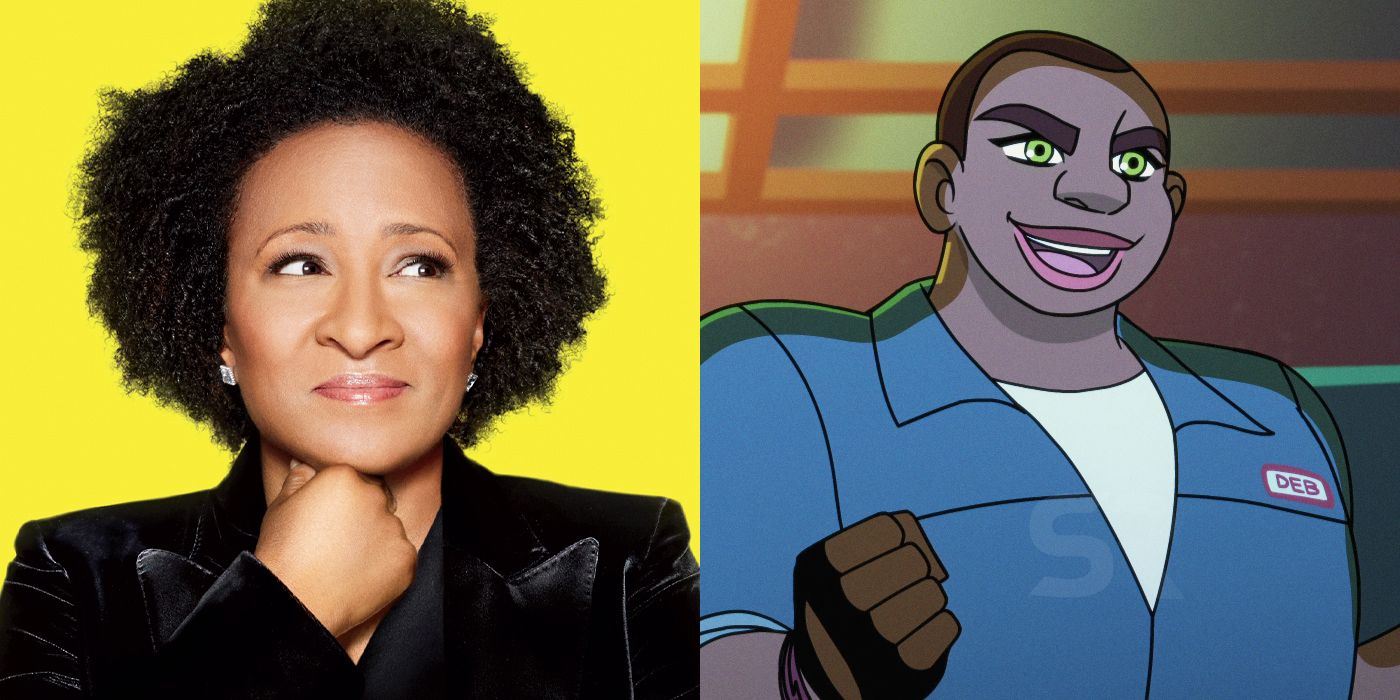 Wanda Sykes voices Deb, a skilled mechanic who just like the rest of the Q-Force team (except for one, but more on that soon) is part of the LGBTQ+ community. Wanda Sykes has appeared in a number of comedy projects, including movies like Pootie Tang, Monster-in-Law, Evan Almighty, Bad Moms, and Friendsgiving, and TV shows like Crank Yankers, The New Adventures of Old Christine, Alpha House, Black-ish, and The Other Two, among many, many more.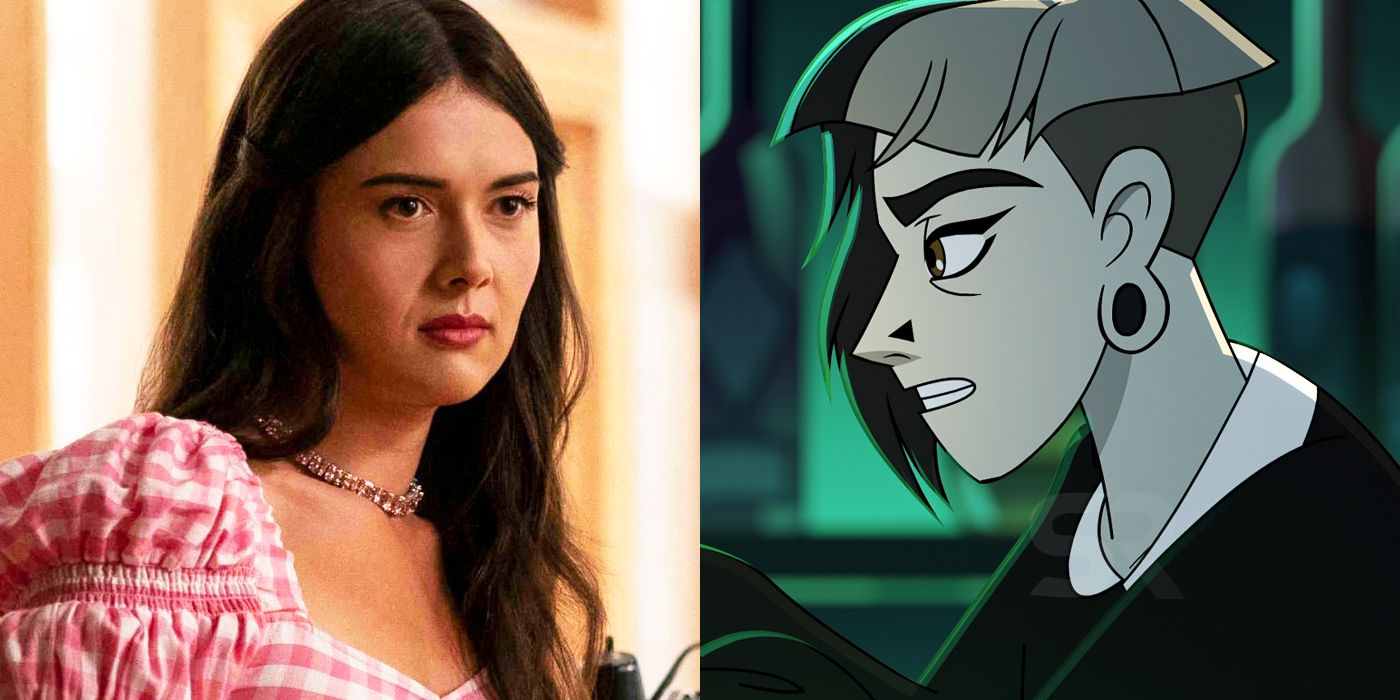 Patti Harrison voices Stat, a hacker who joins the Q-Force and who has been keeping a secret. Patti Harrison played Kiko in A Simple Favor, Ruthie in the comedy series Shrill, and voiced Chief of Tail in Raya and the Last Dragon, Barbara in BoJack Horseman, Patti in Bob's Burgers, and Martha in Tuca and Bertie.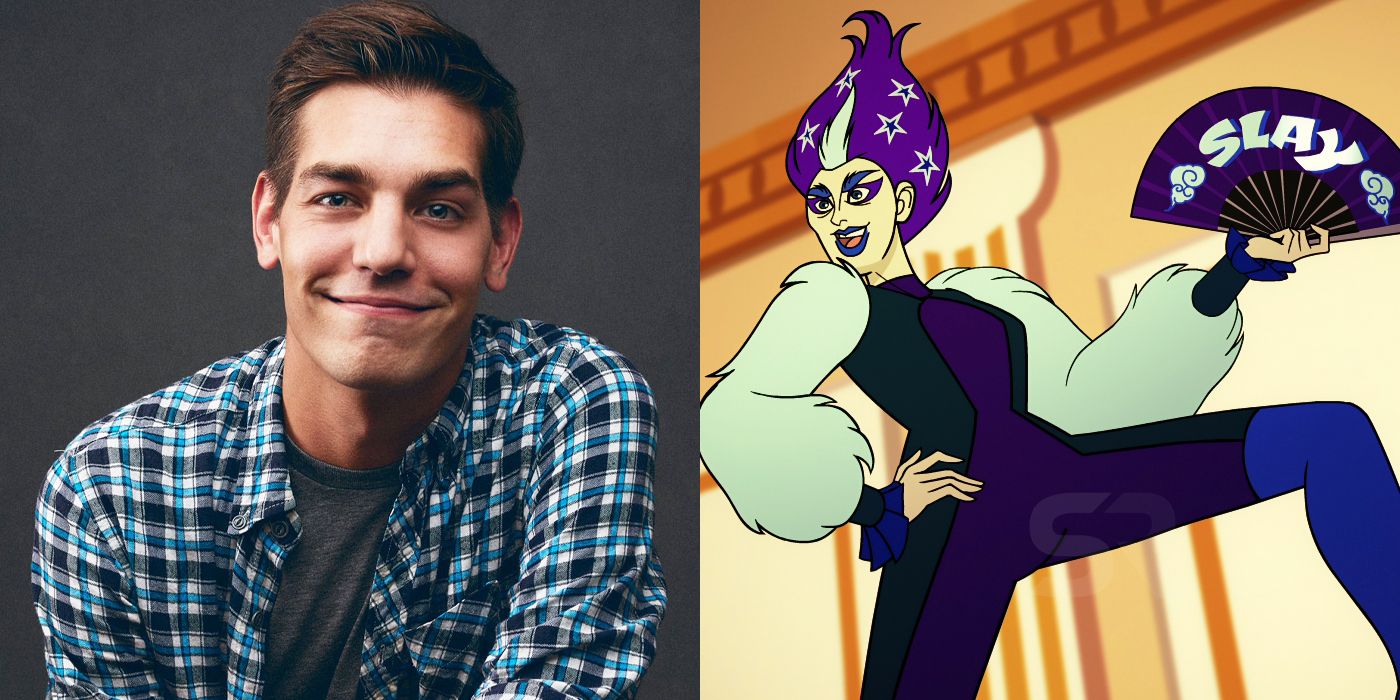 Matt Rogers voices Twink, a French-Canadian master in drag and disguise, which makes him a key member of the Q-Force team. Matt Rogers has mostly appeared in short films and in minor roles in various TV series, such as Criminal Crimes, Above Average Presents, and Our Cartoon President.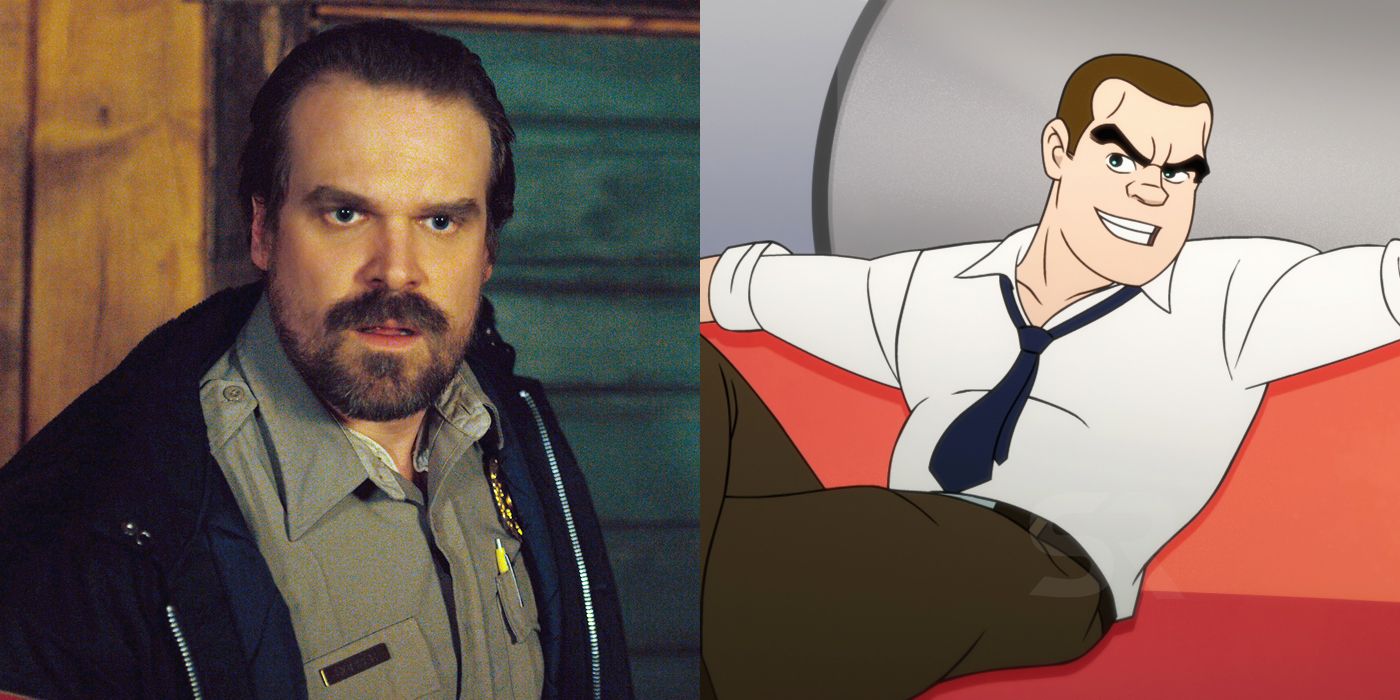 David Harbour voices Agent Rick Buck, the one who initially took Mary's place as soon as he came out and the agency turned its back to him. Buck ends up joining the Q-Force after they become official spies and is the only straight member of the team. David Harbour appeared in Brokeback Mountain, Revolutionary Road, Quantum of Solace, The Green Hornet, and Hellboy, but is best known for playing Jim Hopper in Netflix's Stranger Things and Alexei Shostakov/Red Guardian in Marvel Studios' Black Widow.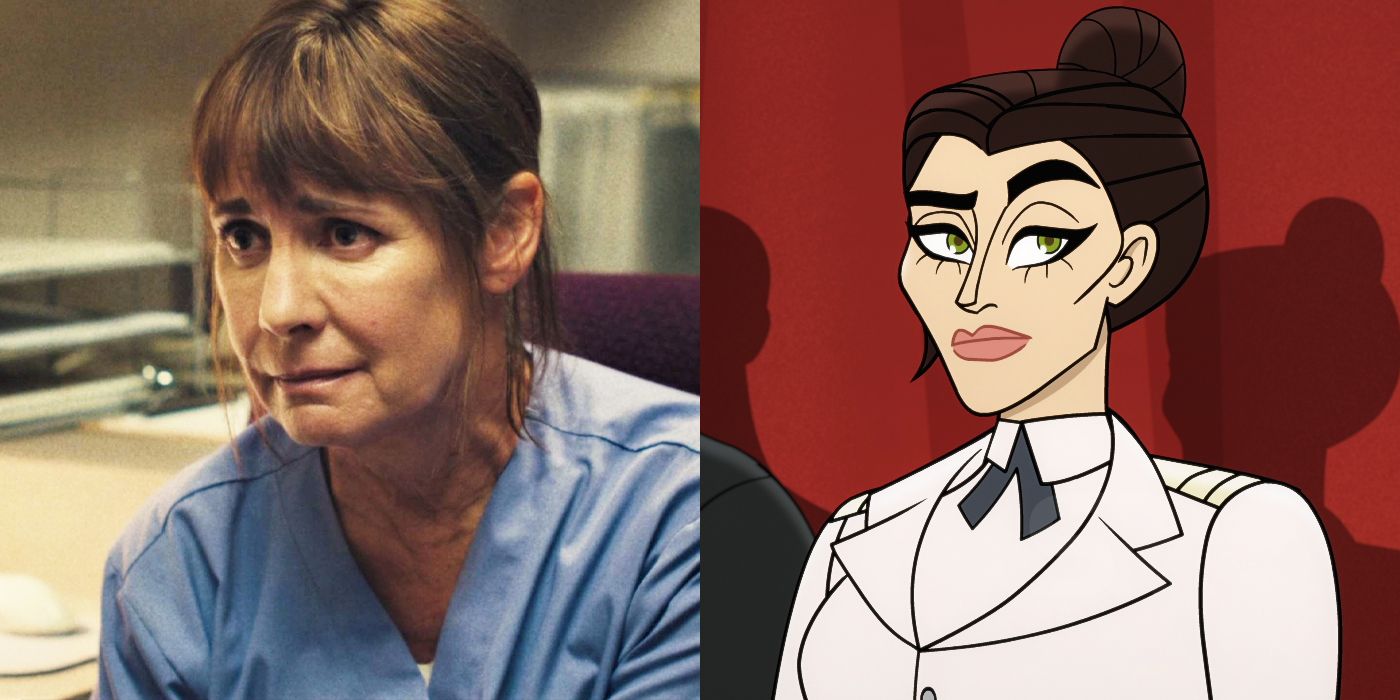 Laurie Metcalf voices V, the Deputy Director of the AIA and highest-ranking straight woman in the agency, who also has a soft spot for Mary and helps the Q-Force whenever she can. Laurie Metcalf has appeared in a variety of movies and TV shows in over four decades, and among his most notable roles are Leslie Glass in Desperately Seeking Susan, Mrs. Loomis in Scream 2, Marion McPherson in Lady Bird, Jackie Harris in Roseanne and The Conners, Laurie Freeman in The Norm Show, and Mary Cooper in The Big Bang Theory.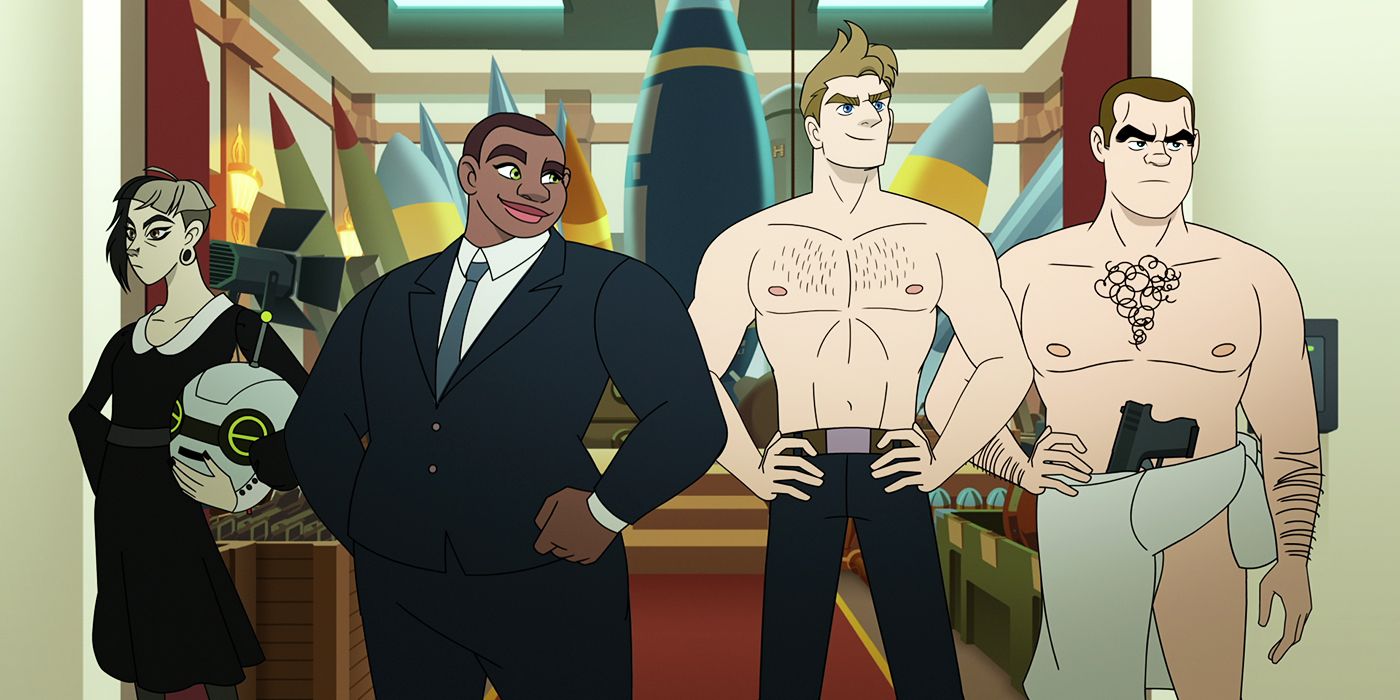 Gabe Liedman as Benji: Mary's love interest, which also puts him in constant danger. Gabe Liedman is a writer and producer, and among his most notable works are Inside Amy Schumer, Brooklyn Nine-Nine, and Obvious Child.
Gary Cole as Director Dirk Chunley: the (straight) director of the AIA who discriminates against Mary after he comes out. Gary Cole's acting credits include The Brady Bunch Movie, Pineapple Express, The Bronze, and the TV shows Harvey Birdman, Attorney at Law, The West Wing, Entourage, The Good Wife, Veep, and he voiced Dr. James Possible in Kim Possible.
Stephanie Beatriz as Princess Mira Popadopolous: the princess of Gyenorvya and Buck's girlfriend. Stephanie Beatriz played Sonia in Modern Family, voiced Gina Cazador in BoJack Horseman, and played Rosa Diaz in Brooklyn Nine-Nine.
Fortune Feimster as Louisa Desk: Fortune Feimster played Mary Jo in Mulaney, Colette Kimball-Kinney in The Mindy Project, Heather in The L Word: Generation Q, and voiced Counselor Jerry in Soul.
Alie Liebgott as Pam: Alie Liebgott played Tiffany in Transparent and Bridgette in The Conners.