RHONY: Heather Thomson Says 'Fire Everyone' On Franchise And Start Fresh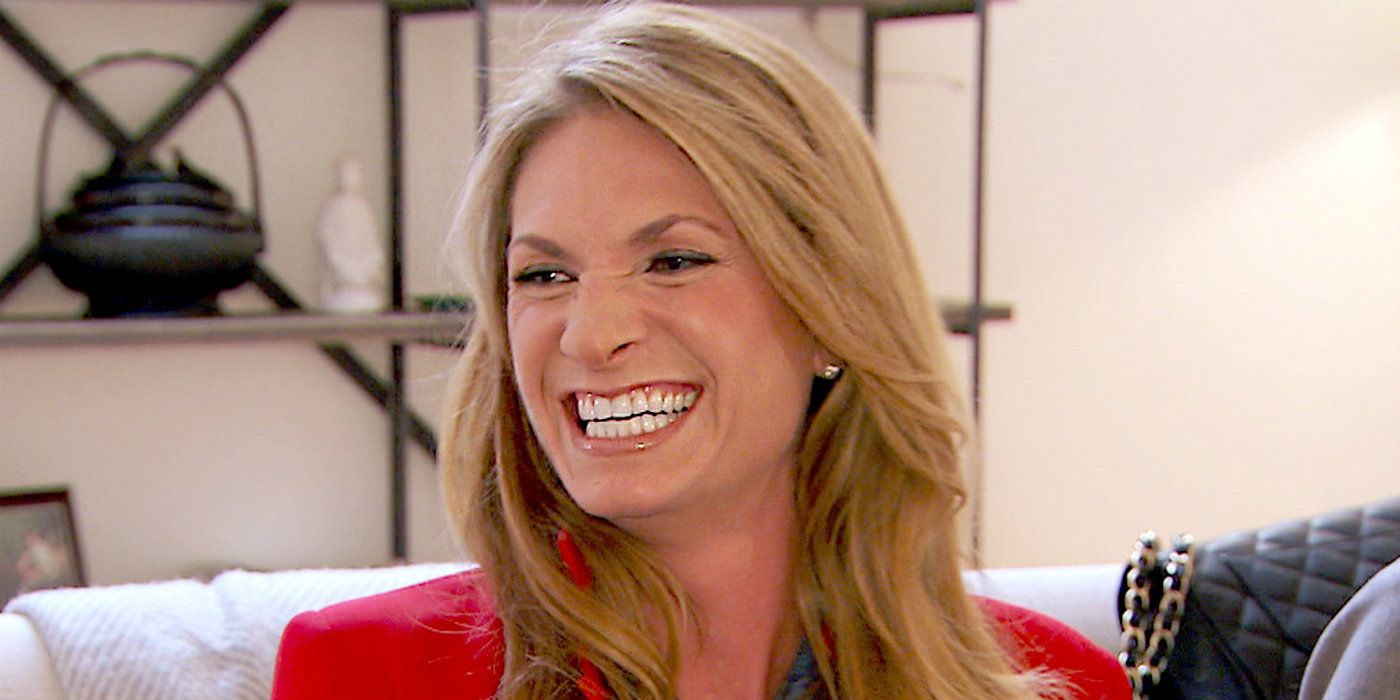 Heather Thomson, a former star on The Real Housewives of New York City, revealed that she feels Bravo should fire the entire cast and start over from scratch. Heather has always been a polarizing housewife thanks to her street smarts and unabashed attitude. The mother and businesswoman is no longer willing to hold back her opinion, especially after she quit three episodes into the most recent season.
The women of the Upper East Side always held a special place in viewers' hearts. The Real Housewives of New York City debuted back in 2008, with fans loving the Big Apple taking center stage amongst the privileged women. While living in the "city that never sleeps," viewers were given a chance to peek into the lives of extremely wealthy women who made New York City their playground. Over the 10 years that the show has been on the air, the cast has changed, with some heavy-hitters like Dorinda Medley and Bethenny Frankel leaving. New faces were added, while others remain season after season, such as Ramona Singer and Sonja Morgan. There have been talks about the show needing a reboot, with some alumni agreeing.
Related: RHONY: Why Bethenny Still Lifts Up Women After Shading Erika
Bravo fans were excited when they first learned that Heather would be returning to The Real Housewives of New York City after a few years. But Heather's return was short-lived, and she departed after a run-in with Leah McSweeney. Heather recently spoke out on Behind The Velvet Rope, where she revealed that she was no longer speaking to any of the women except for Eboni K. Williams. When asked what she would do to increase ratings, Heather exclaimed, "Fire everyone!" Check out the interview below:
Heather shared that if she was a producer, she would try to recast the entire show and start brand-new. According to Heather, she would learn from lessons of the past and try to relaunch The Real Housewives of New York City to fit today's city. New York has changed over the last 10 years, and some of the women seem to be stuck in the past. Heather also reminded listeners that the franchise was never meant to be a Real Housewives series but rather Manhattan Moms, so the show always had a different feel. The mother of two added that some women like Ramona had a 13-year run, and it just seems like time for new blood.
Bravo is aware that Ramona is currently the only OG housewife left. While her outbursts used to bring in the rating, it is safe to say her out-of-touch views on Black Lives Matter hurt her this season. Frankly, she may not be worth the hefty paycheck anymore. Heather's ideas have not gone unnoticed as numerous fans agreed with her points. Only time will tell if the network decides to give The Real Housewives of New York City a reboot or shelve it for good.
Next: RHONY: Why Producers Might Ax Ramona Singer and Leah McSweeney
Source: Behind The Velvet Rope/YouTube