RuPaul's Drag Race: Symone Stars In Kacey Musgraves' 'Simple Times'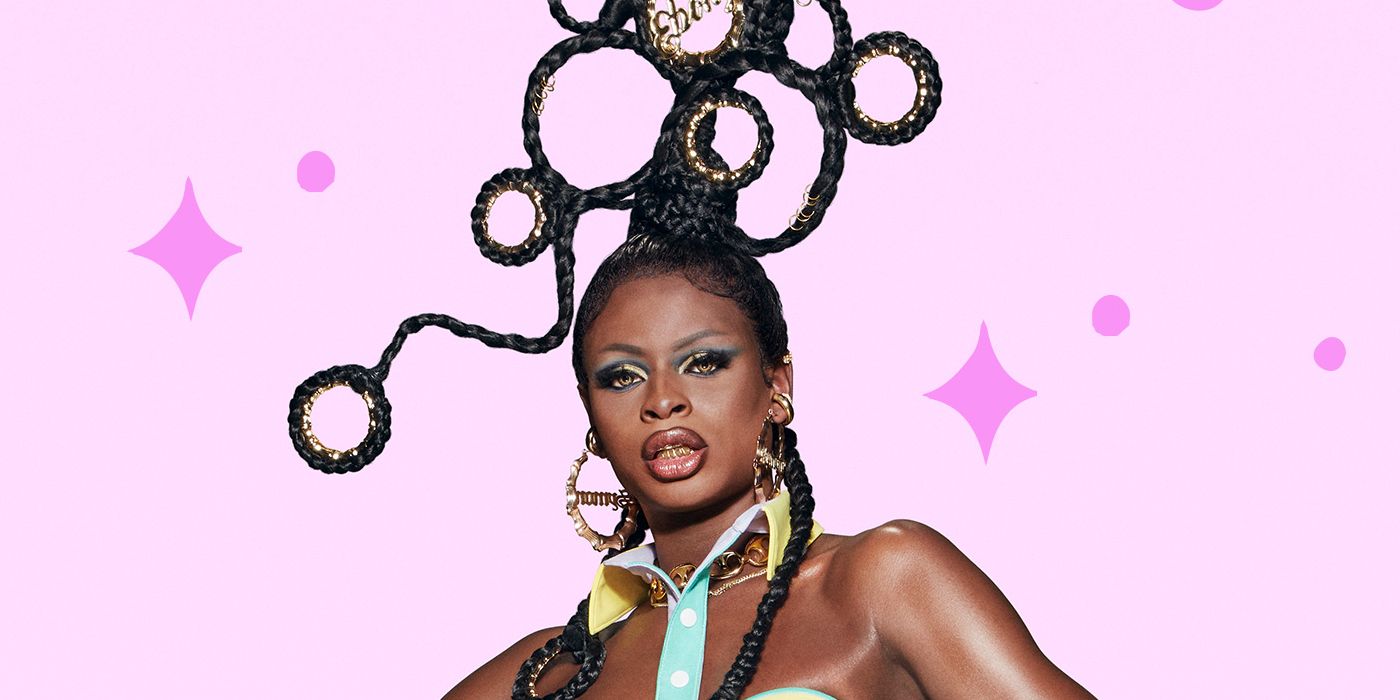 Symone, the season 13 winner of RuPaul's Drag Race, recently shared photos on Twitter from her appearance in Kacey Musgraves' latest music video, "Simple Times." Having survived lip sync battles, brutal challenges, and plenty of messy moments on the stage of RuPaul's Drag Race, Symone has remained an icon in the world of drag. Symone continues to be a memorable contestant from season 13, having excelled throughout the competition, helping to not only explore the beauty and glamor of drag but also the importance of the platform.
Known for her excellence on Drag Race and multiple wins throughout the series, Symone excelled at her record-breaking lip sync battles and helped speak about important social issues throughout the competition, bringing a well-needed component to the otherwise carefree, larger-than-life antics of the series. Beloved by both fans and judges on the series, Symone has been able to stand out against the vast number of queens to appear on the series, using both unique looks and bold statements to do so. Over a year after filming season 13, Symone still remains relevant, both within the media and within the Drag Race community.
Related: RuPaul's Drag Race: What Symone Has Been Up To Since Season 13
Posted on Symone's Twitter page, the RuPaul's Drag Race star shared photos from her appearance in the music video "Simple Times" from Kacey Musgraves' latest album star-crossed. Symone has transitioned from making bold political statements to helping dismantle marriage traditions in Musgraves' latest video. "Simple Times" appears to be a nostalgic return to the carefree memories of adolescence, with bright colors and leisurely days at the malls, yet the foursome quickly transitions from wholesome fun to swinging knives in a bridal shop, stealing dresses, and threatening customers in their shimmery masks. Mace in hand and decked out in purple, Symone helps to bring LGBTQ+ representation to the country album, an impressive feat within the conservative genre. Both vibrant and violent, fans of Drag Race are certain to be thrilled to see Symone's performance in Musgraves' latest hit.
Symone is anything but your average drag queen. The star of RuPaul's Drag Race has gone on to be an active participant in social media, a familiar face on talk shows and award shows, as well as being acknowledged in the music world. Symone has quickly progressed past her initial appearance on Drag Race. Just as angry and mesmerizing as her character in the "Simple Times" video, Symone has channeled all of the lessons she learned during her time on Drag Race and has helped Musgraves to explore the pain, confusion, and longing that comes with growing up.
Star-crossed has already become an instant success, garnering a massive following and hitting the number one spot on iTunes on its debut. Whether it be Musgraves' inclusive material or her devastating lyrics, the album has become a beacon of hope for the broken-hearted, those in search of community, and anyone who has been confused by love. Known for her inclusion and LGBTQ+ positivity since the release of "Follow Your Arrow" in 2013, Musgraves returns with a powerful video for the country music community. As "Simple Times" debuts this week, Drag Race fans are eager for upcoming episodes, both domestic and foreign. With a blossoming career, RuPaul's Drag Race star Symone forges forward in this exciting, shocking career move.
Next: RuPaul's Drag Race: Everything To Know About Symone
Source: Symone /Twitter