Ryan Reynolds Really Hit Denzel Washington Twice Filming Safe House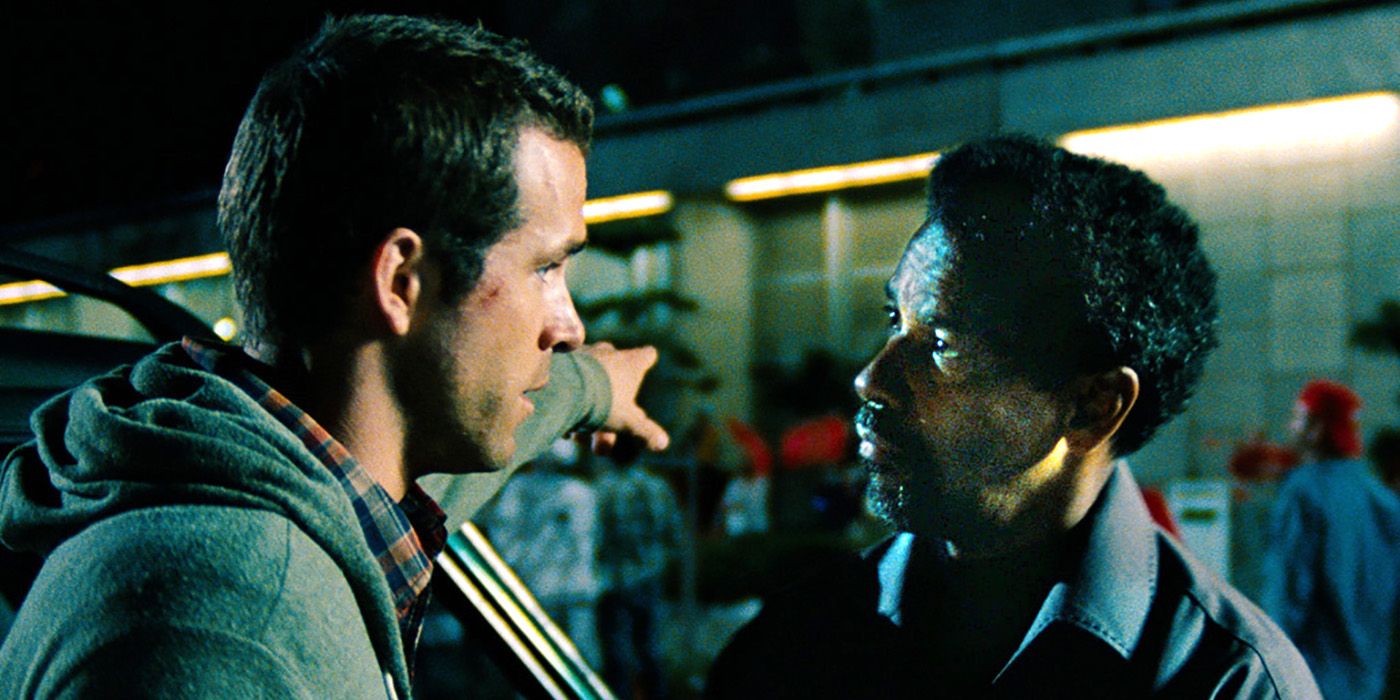 Ryan Reynolds reveals he accidentally hit Denzel Washington twice while filming an action sequence for the 2012 thriller Safe House. Written by Designated Survivor's David Guggenheim and directed by Morbius' Daniel Espinosa, the film revolves around low-level CIA officer Matt Weston in charge of an agency safe house in Cape Town whose life is upended when rogue operative Tobin Frost is captured and brought in for interrogation. The safe house is subsequently attacked and Weston flees with Frost in his charge, putting the two on the run from the team of killers after the seasoned operative as well as challenging Weston to learn who he can really trust.
Alongside Reynolds and Washington, the cast for Safe House included Vera Farmiga, Brendan Gleeson, Sam Shepard, Rubén Blades, Nora Arnezeder, Robert Patrick, Liam Cunningham and Joel Kinnaman. Hitting theaters in February 2012, the film was a modest success for Universal Pictures, grossing over $208 million against its $85 million and scoring mixed reviews from critics who praised Washington and Reynolds' performances while criticizing the script and choppy editing for the action sequences. The box office success sparked Universal's interest in developing a Safe House 2 with Guggenheim returning to script, though the project has seemingly died in development hell.
Related: Every Upcoming Ryan Reynolds Movie
In celebration of the film trending on Netflix shortly after its debut, Reynolds has taken to Instagram to share a story from the production of Safe House. The star reveals early into the production he and Washington were filming a fight scene in a chaotic setting that resulted in Reynolds hitting Washington for real in two separate takes and jokes he has yet to recover from hitting the Oscar winner. See Reynolds' funny and heartwarming post below:
Click here to see the original post
Whether an actor wants to get in on the action themselves or leave the fighting to their stunt doubles, the chance of landing at least one real blow on a faux opponent is certainly always there, whether it be a smaller-budgeted project or something as large as Marvel's Shang-Chi and the Legend of the Ten Rings. Reynolds and Washington have been known for performing a number of their own stunts in other films, namely the Deadpool series and Unstoppable, but given the erratic nature and cramped space of a speeding vehicle, it's certainly understandable one of the two would potentially clash into one another while filming their fight scene. Reynolds' confirmation of his co-star being okay and forgiving him for the incident is equally understandable as accident happen, though his joke of never recovering from hitting Washington is certainly a feeling anyone can relate to.
Though critical response to the film has been generally mixed over the years, Safe House has been considered by most fans as one of the better entries in Ryan Reynolds' filmography. It also came at an interesting time for the star, in which he was certainly all the rage in Hollywood and landing many big-name projects though struggled to find something that would really click with him until finally getting a second shot at Deadpool a few years later. For those who haven't seen it yet or now want to revisit it to try and catch the accidental headbutts, Safe House is now streaming on Netflix.
More: Why Denzel Washington Has Only Made One Sequel
Source: Ryan Reynolds/Instagram