Super Smash Bros. Leaker Gives 80% Chance of Final DLC Being Third-Party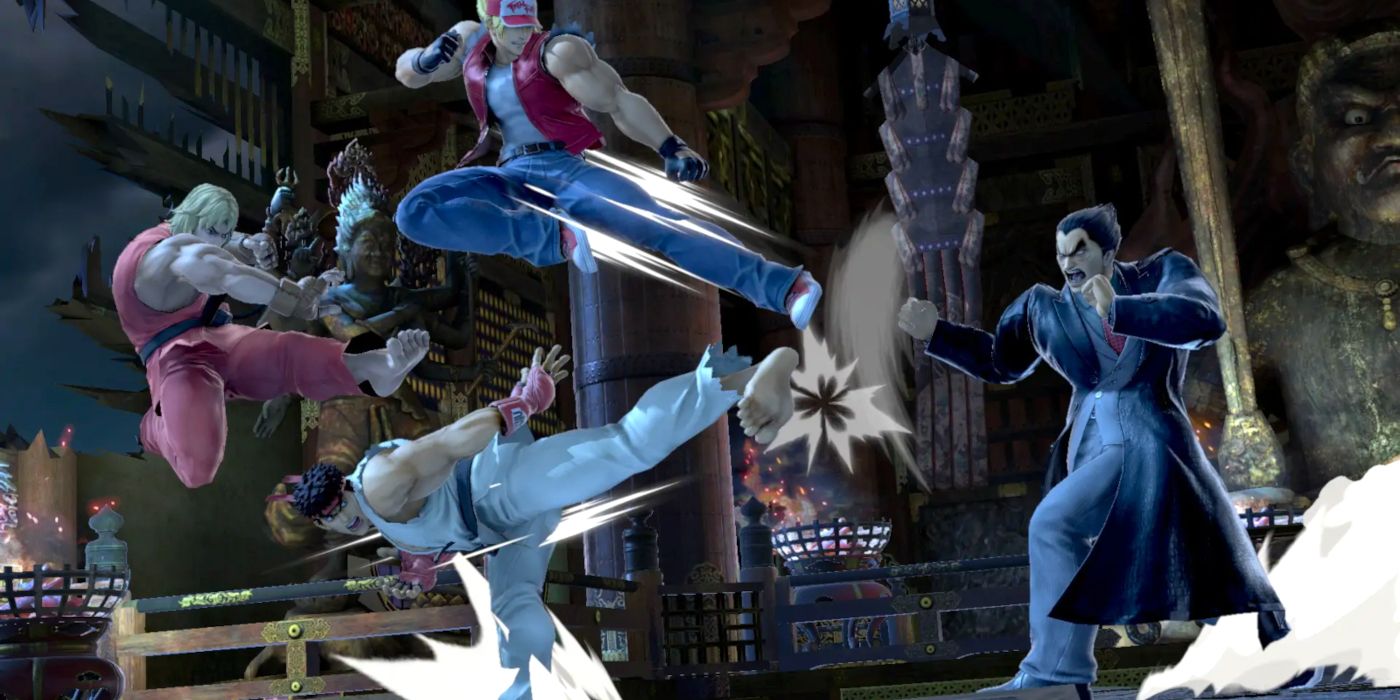 A prominent Super Smash Bros. Ultimate leaker claims that there is an "80% chance" of the game's final DLC fighter being a third-party character. The release date of the final Super Smash Bros. Ultimate Fighters Pass Vol. 2 character is still unknown, and there has been unceasing speculation about the final fighter's potential identity.
Since it was announced that the next SSBU character will be the game's last, it has remained the game's greatest mystery since the slow reveal of its launch roster. A variety of characters have been added over the years of the game's lifespan, ranging from Piranha Plant to Tekken's Kazuya. There have been multiple rumors and leaks claiming to reveal who the last fighter will be, but there will very likely will be no way to be certain until the announcement is finally made. Some of the most popular fan theories and alleged leaks name Crash Bandicoot, Master Chief, Doom Slayer, Waluigi, Geno, and many more.
Related: Smash Bros Ultimate's Final DLC Character Possibly Leaked In Bizarre Post
However, that list may have been narrowed down by a popular Nintendo leaker. In a response to a question on Twitter, Nintendo insider SamusHunter2 claims that there is supposedly an "80% chance" of the final character being a third-party character as a rough estimate. They claimed "the chances of the final fighter being first-party are low" and that recent Nintendo Switch titles such as Astral Chain are already represented, while upcoming first-party games like Metroid Dread will apparently have dedicated Spirit events.
Most of the characters in the Fighters Pass Vol. 1 were third party characters, excepting Byleth of Fire Emblem: Three Houses. Byleth disappointed Super Smash Bros. players for a variety of reason, with one being their place as the final character in the pass. Third-party characters such as Joker from Persona 5 and Banjo and Kazooie were received much more warmly. While those non-Nintendo characters both have technically close ties the company, one of the most popular fan requests for the final fighter is the Impostor from Among Us, but the chances of the final character slot being used for a character for an upcoming or newly released game seems more probable.
Of course, leaks should always be taken with a huge grain of salt, but a third-party character has always remained a possibility for the final fighter. At the same time, no matter who the final fighter is, it's guaranteed that the last DLC fighter will disappoint at least a good portion of the fanbase since it's impossible to please everyone. But having another franchise be part of the world of Super Smash Bros. would add even greater depth to the game's crossover focus.
Next: Super Smash Bros. Petitioned By PETA To Add Its Mascot To the Game
Super Smash Bros. Ultimate is available for Nintendo Switch.
Source: SamusHunter2/Twitter