Super Smash Bros. Petitioned By PETA To Add Its Mascot To the Game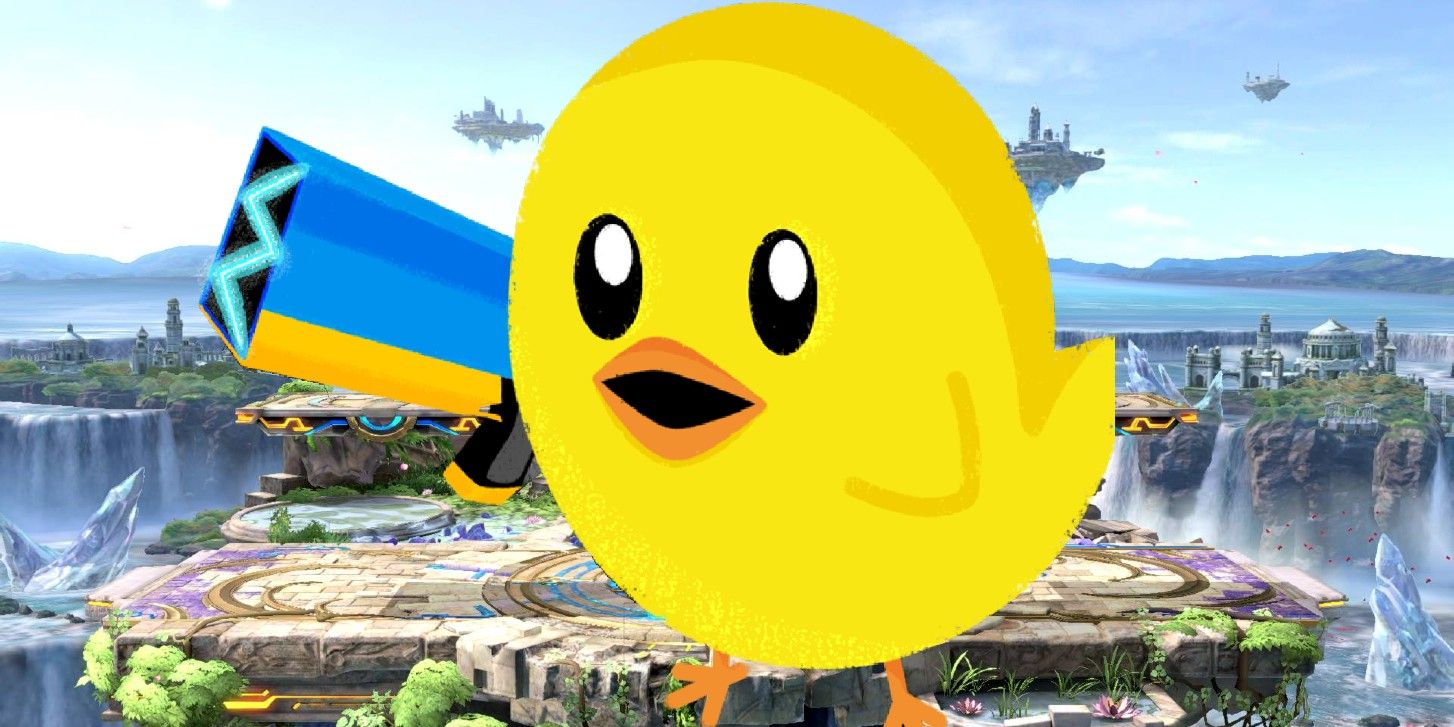 Controversial animal rights group PETA is petitioning Nintendo to add its mascot to the incredibly successful fighting game, Super Smash Bros. Ultimate. The final Smash Bros DLC fighter has not yet been announced by Nintendo, but PETA believes its "Not a Nugget" character should be the game's next challenger.
Super Smash Bros. Ultimate first released for Nintendo Switch in 2018 and has since added to its roster of fighters through individually purchasable DLC Challenger Packs or Fighters Pass bundles. The game's DLC has introduced 10 new characters to the game so far, including fighters such as Persona 5's Joker, Banjo & Kazooie, and Minecraft's Steve and Alex. The DLC packs also add new stages and additional music tracks, making them must-have purchases for many Super Smash fans. The 11th Challenger Pack character still remains a mystery, but with just one Super Smash Bros. fighter left to be revealed, the fanbase is already speculating on who it may be.
Related: Nintendo's Smash Bros Ultimate Social Post Implies More DLC Is Coming
In a press release, PETA has called upon Nintendo to add Not a Nugget as the final Smash Bros. Ultimate fighter. The organization believes that Not a Nugget's inclusion in the Nintendo hit would "spotlight animals' capabilities and encourage gamers to help take down speciesism, the human-supremacist view that allows us to turn sensitive birds into nuggets and eat them." PETA has even suggested how Not a Nugget could be used in the game, with spinach and tofu consumed to restore health, a stun gun "repurposed from a slaughterhouse," and a "terrifying grinder, like the ones used by the egg industry to grind up male chicks." PETA Vice President Joel Bartlett explained:
"PETA's 'Not a Nugget' mascot could use his wits, wings, weapons, and vegan fuel to pummel opponents and remind people that chickens are cool 3-dimensional animals, not food. We hope Nintendo will jazz up its game by adding our fluffy foe of animal exploitation to the fray."
To accompany its petition, PETA tweeted two "screenshots" of Not a Nugget as a fighter, created by the company.
See the post on Twitter here.
PETA has a long history with Nintendo, previously criticizing a number of Nintendo games that the organization believes infringe on animal rights. PETA has accused Pokémon, a series that features animal-like creatures battling each other, of condoning animal abuse, while Super Mario's tanooki suit has also come under fire from the organization for allegedly encouraging the wearing of animal fur. Last year, PETA staged a protest of Animal Crossing: New Horizons due to players needing to collect fish and bugs to complete their island museum.
Nintendo hasn't responded to the PETA petition at the time of writing, but it seems unlikely the Super Smash Bros. developer would add Not a Nugget to the game. Game development is no easy feat, and it's likely that Nintendo and Super Smash Bros. creator Masahiro Sakurai have had the game's final fighter picked out and designed for some time. It's rumored a new Nintendo Direct will take place early September, meaning fans could soon finally learn who the last Super Smash fighter really is.
Next: Smash Bros' Sephiroth Is The Same Weight As Pikachu
Source: PETA