Superman Battles The Justice League In DC's Injustice Movie Trailer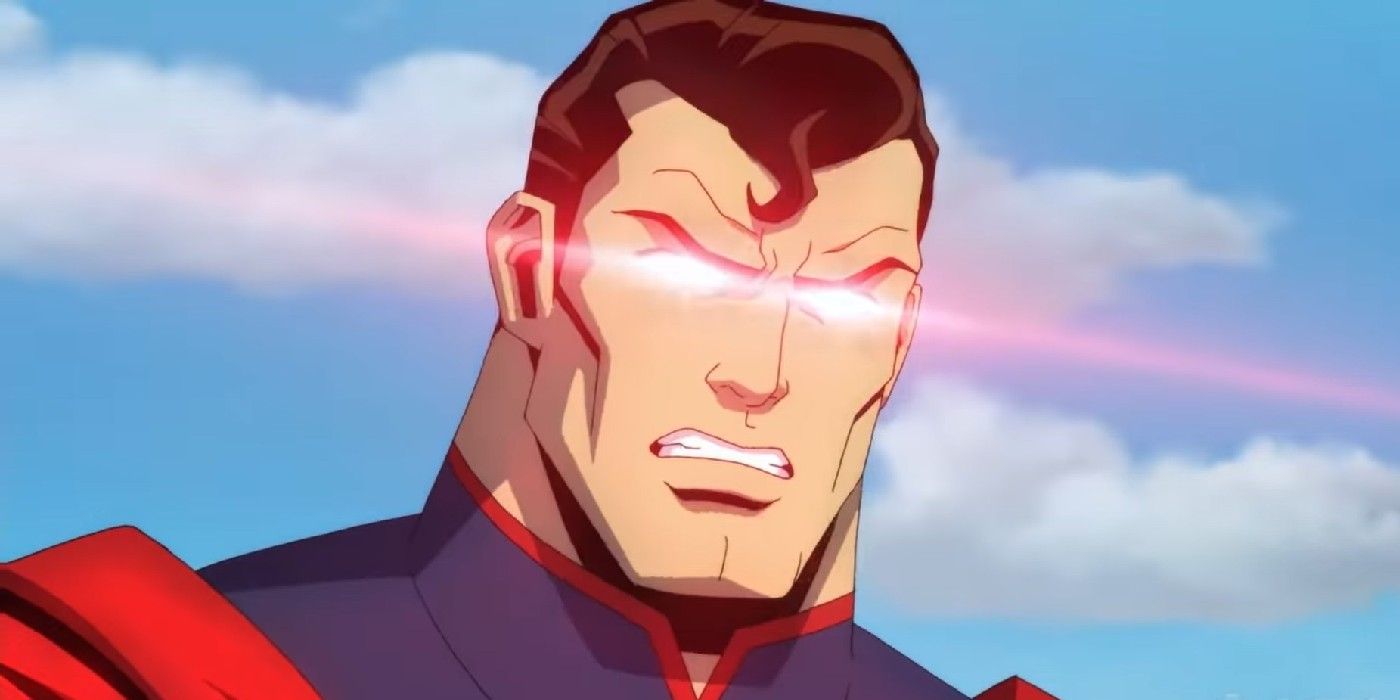 Warner Bros has released the first trailer for their upcoming animated movie Injustice, showing Superman battling the Justice League. Based on Tom Taylor's graphic novel Injustice: Gods Among Us: Year One (itself based on NetherRealm studio's 2013 game Injustice: Gods Among Us) the film will depict Superman going on a violent rampage after the death of Lois Lane and their unborn child at the hands of the Joker. In response, Superman establishes a dictatorial regime on Earth led by members of the Justice League. Ultimately, it falls on Batman and a group of disparate allies to lead a rebellion and stop their former ally.
Injustice will release under Warner Bros' DC Animated Movie banner, joining the likes of Batman: The Long Halloween, Justice League: Dark, and Superman: Red Son. Injustice is set to be directed by Justice League Dark's Matt Peters, with a script from Ernie Altbacke, who penned a number of the animated features for the studio, including 2019's Batman: Hush. The film will feature a host of great talent, including This is Us' Justin Hartley as Superman, Star Trek Discovery's Anson Mount as Batman, Community's Gillian Jacobs as Harley Quinn, and voice-acting powerhouse Laura Bailey as Lois Lane and Rama Kushna.
Related: DC's Injustice Animated Movie Cast Guide: Every Confirmed Character
Per IGN, the first trailer for Injustice depicts the events leading up to Superman's evil turn, including the death of Lois Lane. It also shows Superman being confronted by Batman, who warns him that his course of action will undo everything the Justice League stands for. The clip also offers plenty of glimpses at some action-packed sequences in the film. You can check out the full trailer for Injustice below:
While the trailer still leaves a great deal up in the air about what is to come, it does offer some insight into the events that will kick off the movie. It notably focuses on Wonder Woman's reaction to Lois' kidnapping, the hero who ultimately becomes the figure that encourages Superman towards establishing his regime in the original comics. Likewise, much of the focus appears to be on the inevitable clash between Batman and Superman, both physically and ideologically, which will likely be the crux of the narrative.
It's interesting to note that Injustice is only focusing on Taylor's Year One graphic novel. While the novel will certainly have given the writers a great deal to work with, there is far more to the story waiting to be told. The full comic unfolds across five years, alongside a spin-off focusing on Harley Quinn's perspective. Given that, it's possible that Injustice will ultimately spawn several sequels, each adapting a new graphic novel. The Injustice comic proved surprisingly successful when it was released, running for several years after the game itself had fallen by the wayside, so it would make sense for the creators to stretch out a potentially lengthy new branch of the DC universe.
Whether this comes to pass remains to be seen, however. Thankfully, fans who have long anticipated an Injustice movie adaptation don't have much longer to wait. Injustice will be available digitally and on Blu-ray from October 19.
More: Black Adam Could Be The DCEU's Injustice Superman
Source: IGN