Survivor: 5 Couples That Met on The Show That Are Still Together (& 6 That Split Up)
Looking for that special someone, but sick of dating apps? Tired of the bar scene? Why not try Survivor? Those looking for love via reality TV are likely to try The Bachelor/Bachelorette. That's what the whole show is designed for, whereas love isn't the goal of Survivor. Besides, romance isn't exactly on the brain when you're starving, sleep-deprived, and haven't bathed for over a month.
RELATED: 10 Best Survivor Villains in the Show's History, Ranked
And yet... the show boasts a significant number of couples. For a handful of contestants, their Survivor ally would go on to become their spouse. However for others, their relationship was destined to remain "island love" and couldn't survive the real world. Which romances thrived and which got snuffed? Here are five couples that are still together from Survivor and six who have split up.
Updated Sept. 8, 2021 by Paul Ciampanelli: Added information about the relationship between Parvati Shallow and Jon Fincher. Added information about Joe Anglim and Sierra Dawn Thomas' marriage and child. Added information to reflect Rob and Amber Mariano's participation in season 40.
11

Split - Parvati Shallow & Jon Fincher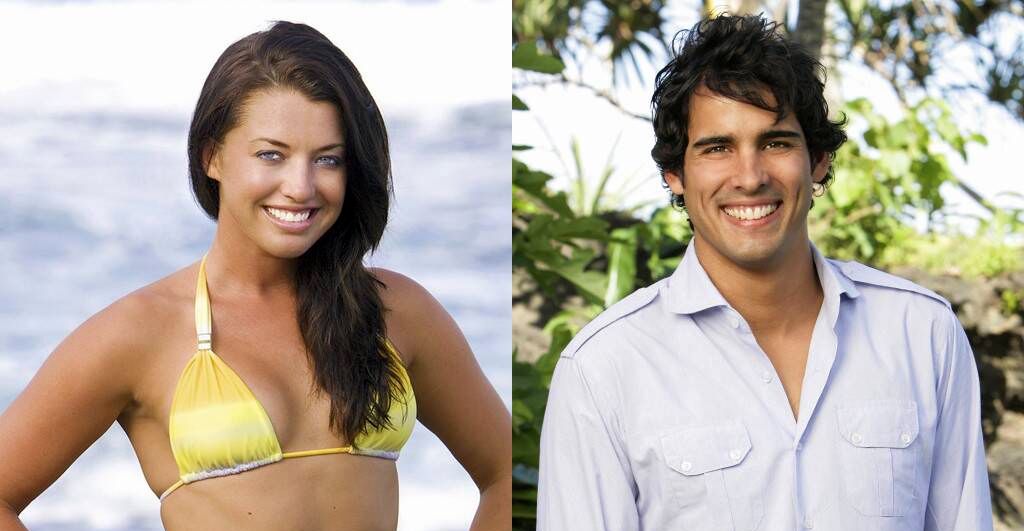 Fan-favorite Survivor contestant Parvati Shallow has appeared in four seasons, but she never played with Jon Fincher, who appeared in Survivor: Samoa. Despite never spending time together stranded on an island, the two began dating in 2014 and got engaged in January 2017, marrying that July. They had a baby daughter, Ama, in 2018. Shallow filed for divorce from Fincher in August 2021, citing irreconcilable differences. She also sought a restraining order against Fincher and for him to have supervised visitations with their daughter.
10

Together - "Boston Rob" Mariano & Amber Brkich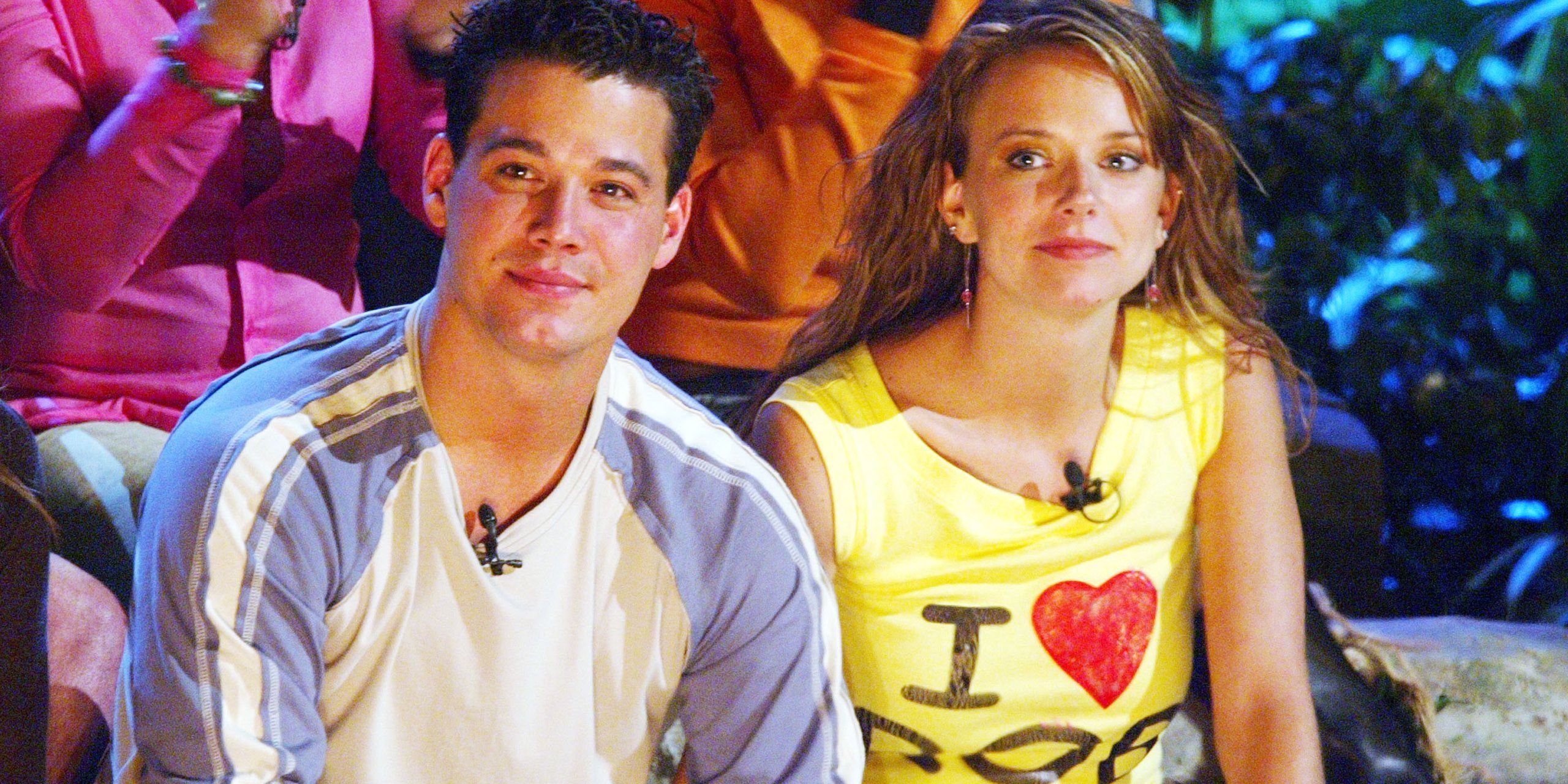 It was kismet. Boston Rob had was a Survivor renegade with a flirty reputation; Amber was known as a demure sweetheart who preferred to let her closest ally take the reins. When they met on All-Stars, they immediately formed an alliance that was destined to go the distance. "Romber" proved to be an unbeatable force. Rob steamrolled the competition but in so doing, created a bitter jury. When Romber got to the finals, Amber was crowned the winner as she was perceived as the lesser of two evils.
At the All-Stars reunion, it was clear the couple was still very much in love. Always unpredictable, Boston Rob actually popped the question on live TV. CBS would also go on to air their wedding in 2005. Together, Romber competed on two seasons of The Amazing Race. Rob also went back and played Survivor an additional three times, winning Redemption Island, and both he and Amber played in Survivor: Winners at War. The couple has four daughters together.
9

Split - Jenna Morasca & Ethan Zohn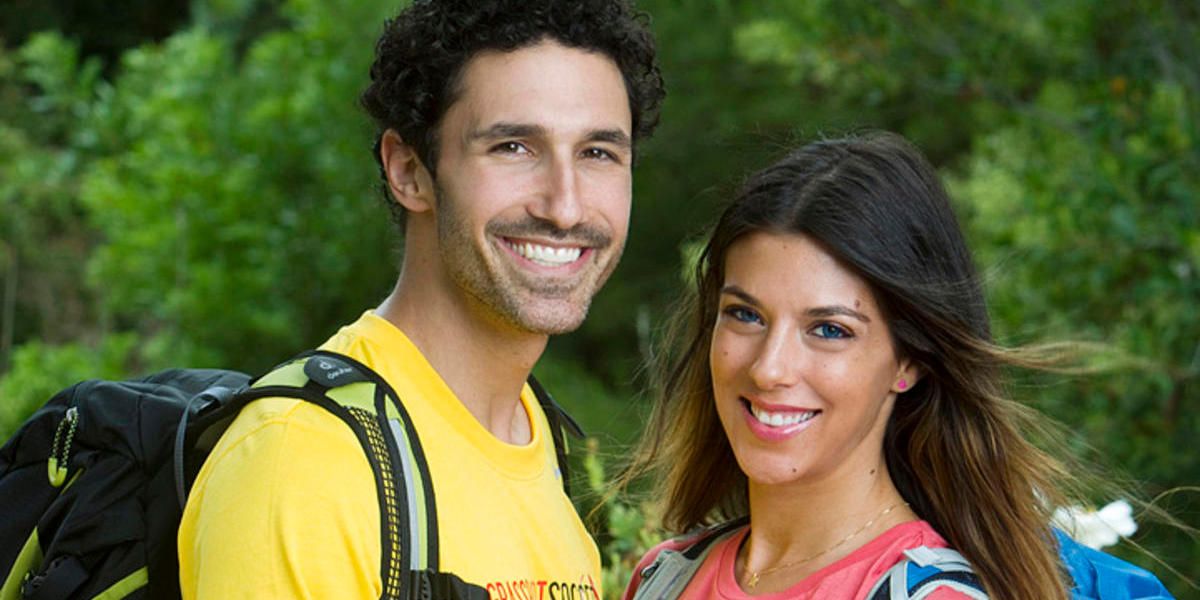 This one is a bit of a cheat because Jenna and Ethan didn't technically meet on the show. But Survivor's all about bending the rules, so this seems appropriate. Plus, this is the only other Survivor winners couple, so they deserve some recognition. Jenna and Ethan actually met at the Amazon finale, after Jenna was just crowned the winner. After, they would both go on to compete on All-Stars, though on different tribes. Jenna left the game early to be with her mother who was battling breast cancer. She passed away shortly after Jenna's return.
RELATED: 5 Best Survivor Players Who Should Play Again (& 5 Fans Don't Want To See Anymore)
As a couple, Jenna and Ethan would go on to compete on The Amazing Race. Jenna also stood by Ethan as he battled Hodgkin's lymphoma. After ten years together, Jenna and Ethan ended their relationship in 2013, stating that they would remain friends. In 2016, Ethan married interior designer Lisa Heywood.
8

Together - Whitney Duncan & Keith Tollefson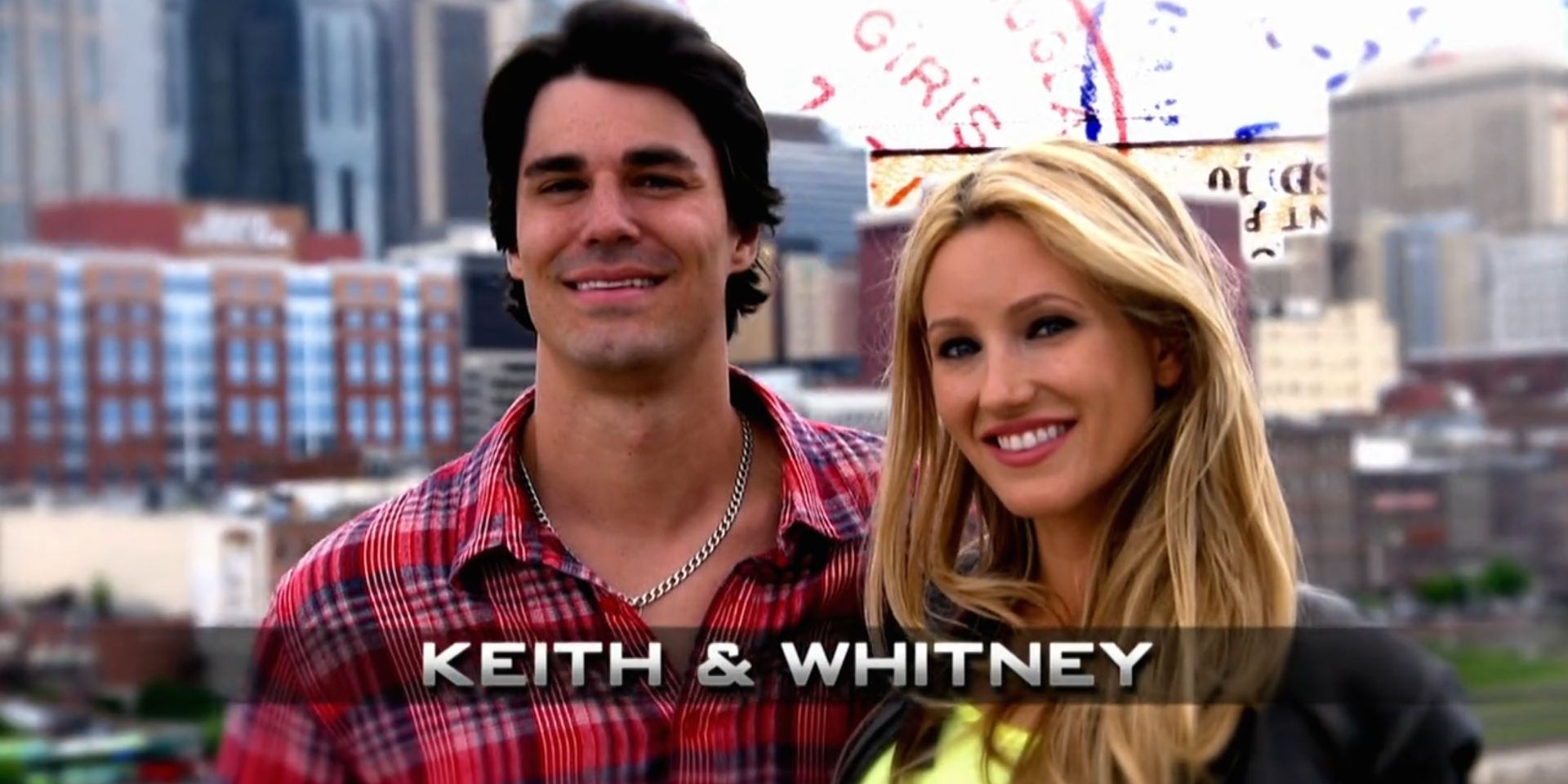 Fans remember South Pacific for its return of flashy players Benjamin "Coach" Wade and Ozzy Lusth, as well as breakout star and future winner, John Cochran. But contestants Whitney and Keith found a way to stand out. They were both instantly struck by the Survivor thunderbolt, forming both an alliance and showmance. Scandal over Whitney and Keith's romance emerged, as she was allegedly married to fellow country musician Donny Falgatter before she went off to film Survivor.
Whitney and Keith continued the Survivor couples' trend of competing on The Amazing Race though like their predecessors, they did not emerge victorious. The couple married in 2014.
7

Split - Ozzy Lusth & Amanda Kimmel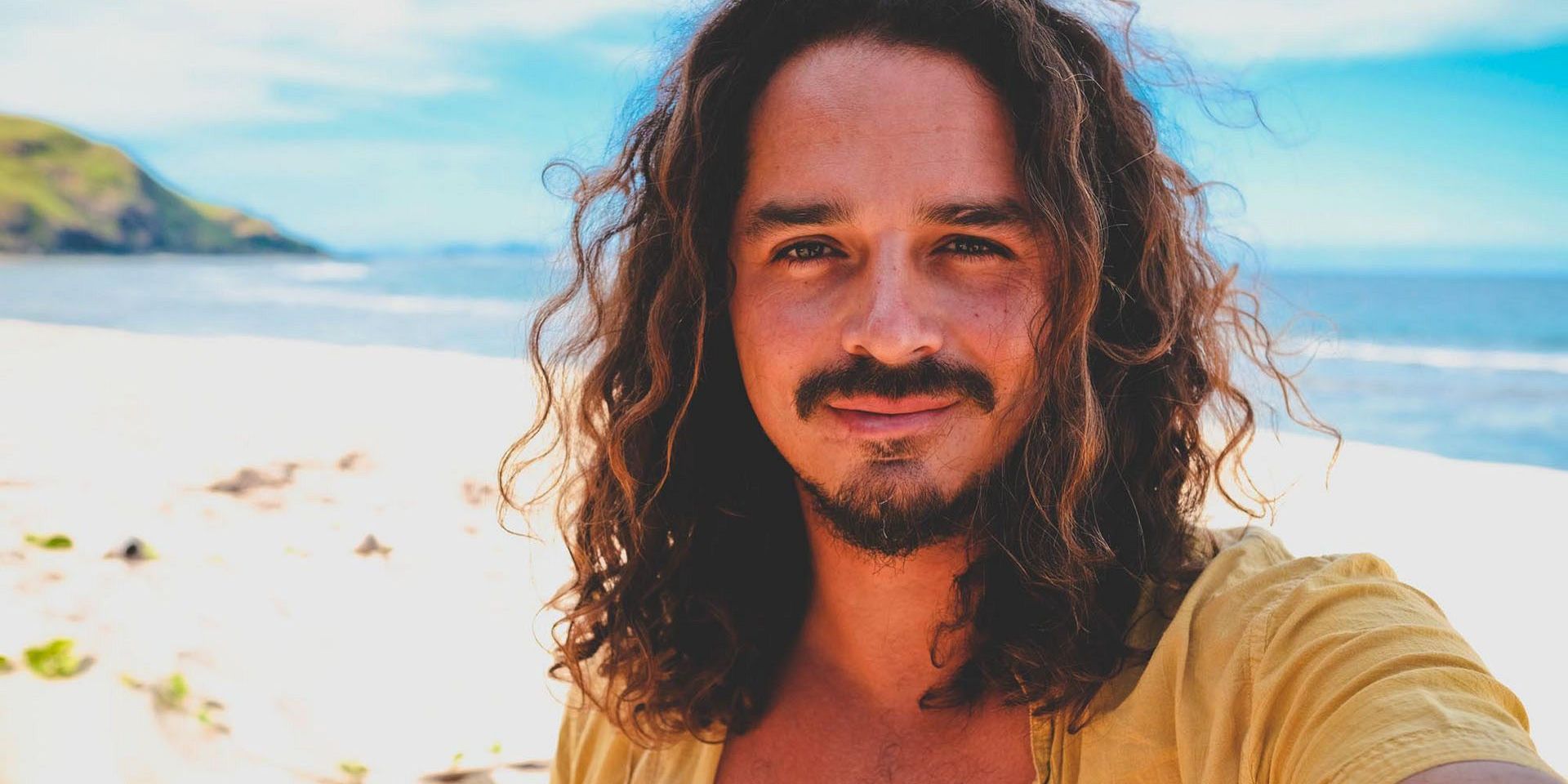 Many a Survivor contestant has engaged in some innocent flirtation, but most stop short of the kissing stage. Nobody likes rancid island breath. But unbrushed teeth didn't seem to hold Ozzy or Amanda back. On Micronesia, they went for it, indulging in a late-night makeout sesh. Both were oblivious to the fact that tribemates Cirie and Penner were very much aware that their shelter had become a love shack. Cirie famously said that she woke up to "the sounds of jungle love".
"Jungle love" was all it was destined to be. Ozzy and Amanda were still together at the Micronesia reunion but split not long after. Separately, they would go on to play Survivor for a combined three more times. Amanda married another man in 2015. In 2016, she and her husband welcomed a son.
6

Together - Jaime Dugan & Erik Huffman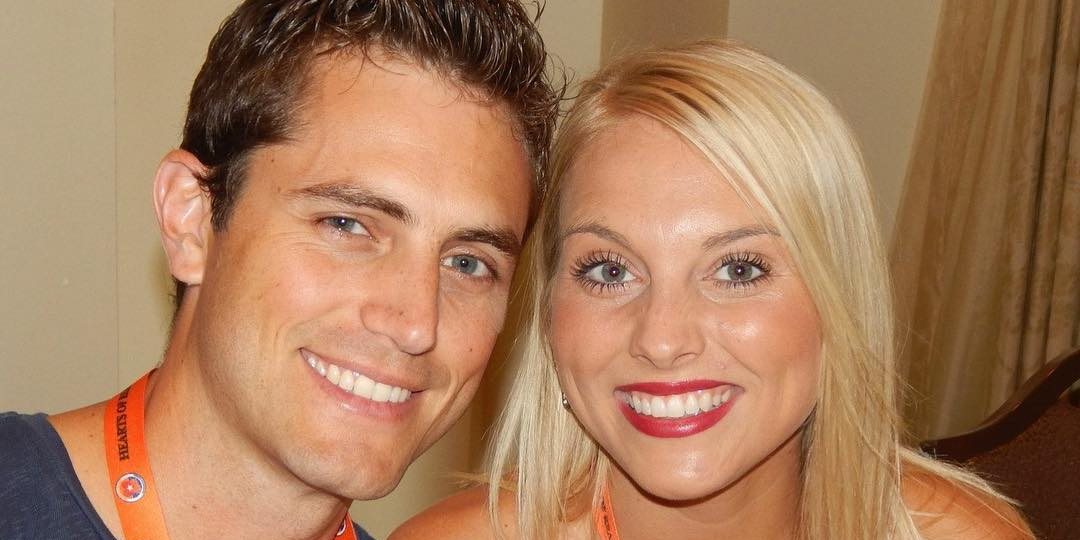 Trust is hard to come in Survivor, but fellow South Carolina natives Jaime and Erik found it in each other, thanks to shared personal revelations. But alas, neither would go on to win China. Erik thought he found the Hidden Immunity Idol and gave it to Jaime. She then tried to play it at Tribal Council, only to end up being voted out when the "idol" was revealed to be worthless. Jaime became the first member of the jury at tenth place; Erik placed sixth.
Though Survivor didn't work out for either Jaime or Erik, their relationship sure did. They married in 2009. Together, they have a son.
5

Split - Jessica "Figgy" Figureoa & Taylor Lee Stocker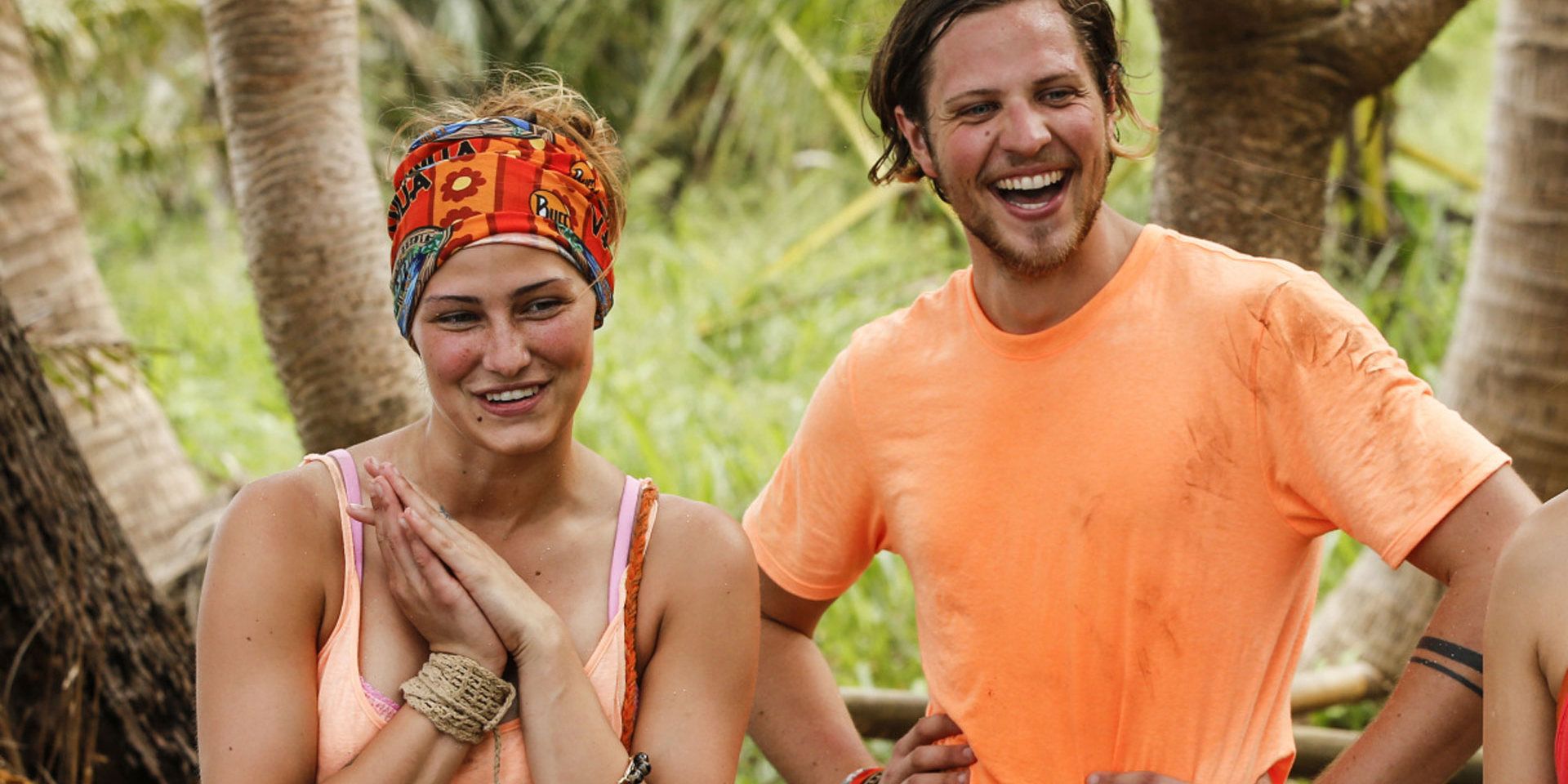 Most Survivor showmances at least try to hide their coupliness from the other players. Not Figgy and Taylor, aka. "Figtails." (We'll give you a minute if you need to be sick.) In Millennials vs. Gen X, Figtails found instant infatuation with each other. Taylor said it was like wearing "love goggles" and Figgy gushed about his blue eyes. It didn't take long for Figtails to make with the smooches, much to the dismay of fellow tribemates, particularly Michaela Bradshaw.
RELATED: 10 Best Survivor Tribes Of All Time, Ranked
Figgy was eliminated pre-jury, sparing the audience an entire season of Figtails. But the real drama would unfold upon Figtails' return home. They briefly continued a relationship, until it was revealed that Taylor was expecting a child from a pre-Survivor relationship. He severed Figtails and Figgy did not take it well. In interviews, she made it clear that she and Taylor were no longer on speaking terms. Taylor's girlfriend gave birth to a boy and the couple married in 2017.
4

Together - Sebastian Noel & Jenna Bowman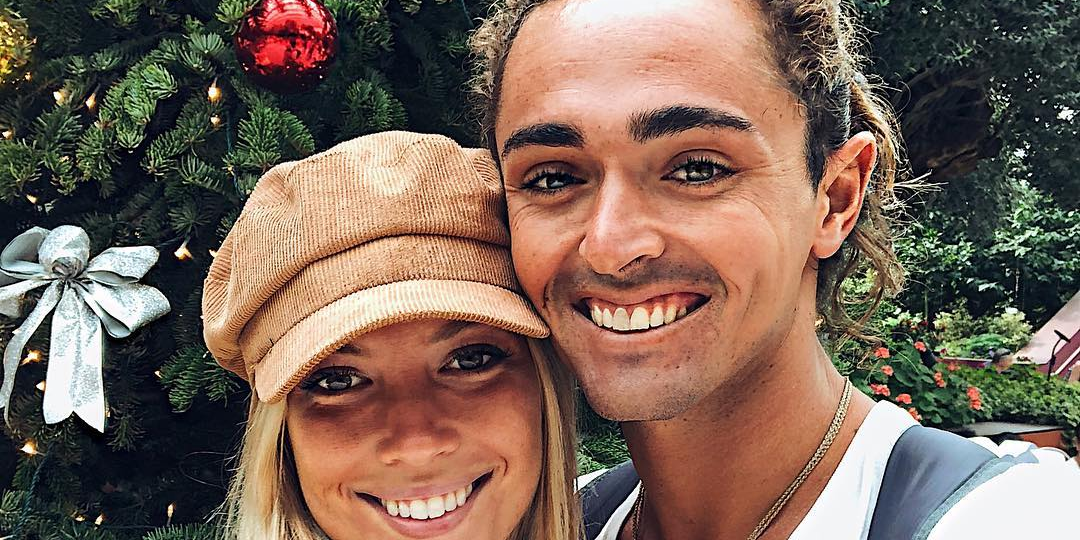 Survivor showmances typically blossom throughout the course of the game, but Sebastian and Jenna bonded before they even hit the beach. They were seatmates on the plane to Ghost Island and according to both parties, spent the entire ride engaged in conversation. Once the game started, they played it cool, keeping their relationship confined to the odd stolen snuggle in the shelter. Both Sebastian and Jenna prioritized gameplay over romance. Sebastian even voted Jenna out of the game.
Clearly, there were no hard feelings as the couple remain an item. They have a joint Instagram account and YouTube channel, Tarzan and Jen, chronicling their travel adventures.
3

Split - Jennifer Lyon & Gregg Carey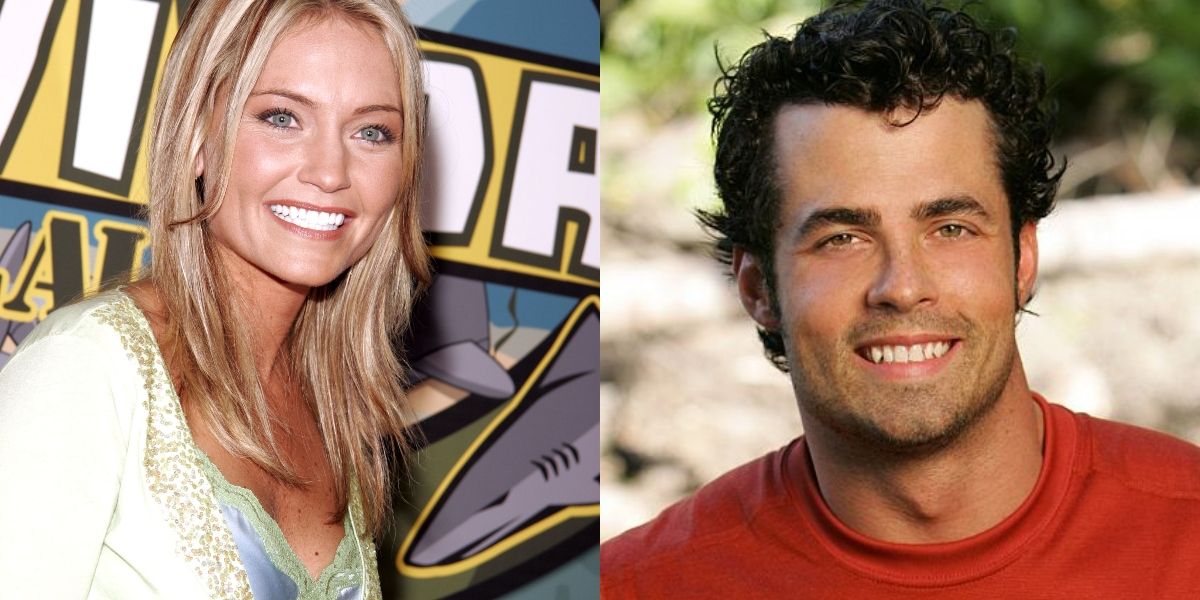 Palau was two seasons after Romber, so everyone was on high alert for the dreaded power couple. Lucky for Jenn and Gregg, they were on the Koror tribe, one of the most dominant in Survivor history. The couple was also in a powerhouse of an alliance, keeping them safe for most of the game. However, when all other contestants were eliminated, Gregg was quickly targeted. Jenn followed him out the door two Tribal Councils later after losing a fire-making challenge.
After they returned from filming, Jenn and Gregg dated for a few months but the relationship didn't last. They remained friends until 2010 when Jenn tragically passed away from cancer. At 37, Jenn was the first former Survivor player to die. Gregg is now married and has a daughter.
2

Together - Joe Anglim & Sierra Dawn Thomas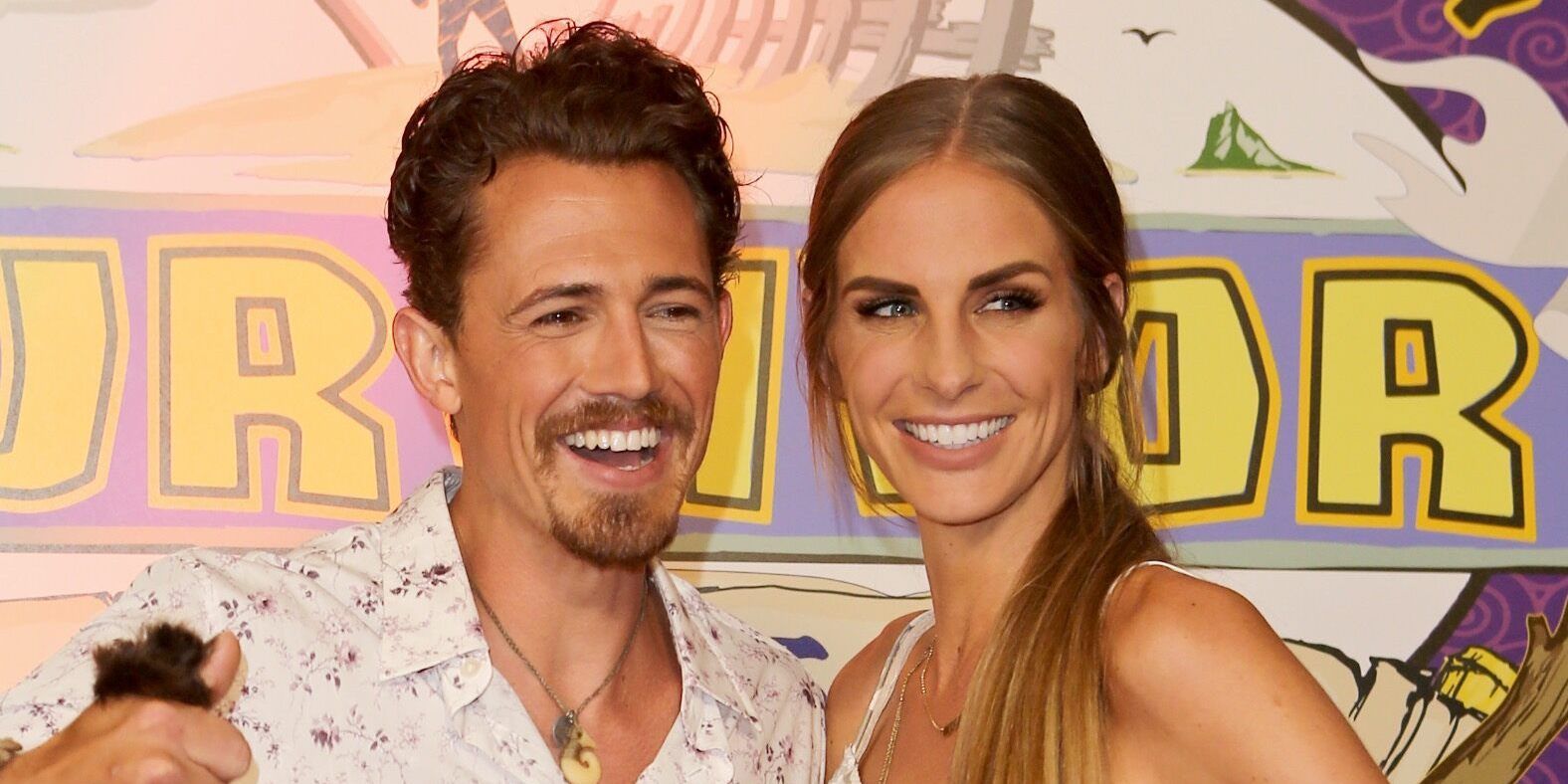 Joe and Sierra were never a showmance. In fact, in One World, they were in opposite alliances, joining forces only when it was convenient. When it wasn't, Sierra voted Joe out of the game. Hardly the stuff of romance.
Related: All Survivor: Island Of The Idols Contestants (& The Winner)
But there's no rule saying that reality relationships have to be love at first sight. Neither Joe nor Sierra managed to take home the million dollar prize on subsequent returns, but surely both would agree that they won something more important than the game. In April 2019, Joe proposed to an ecstatic Sierra after her sister's wedding. They got married that November and, in May 2021, they welcomed their first child, a baby girl.
1

Split - Jeff Probst & Julie Berry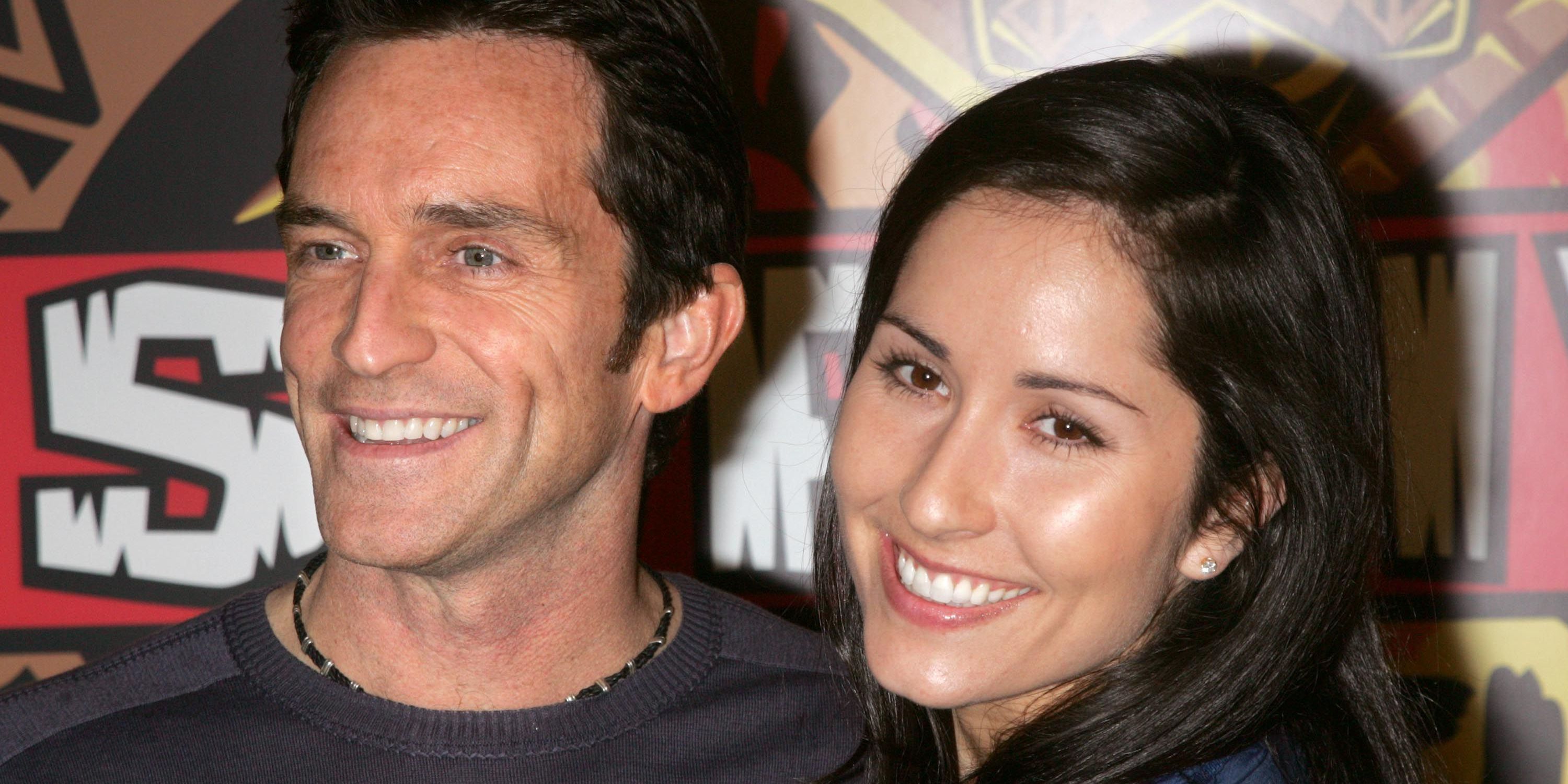 Even the host of the show got in on the showmances. Probst waited until after Vanuatu was filmed to reach out to Julie. They kept quiet about their relationship until the Vanuatu reunion. The couple was together for three years, splitting in 2008.
Since, Probst married former model Lisa Ann Russell in 2011. Julie, who placed fifth in Vanuatu, has revealed she is no longer eligible to return to Survivor based on her behind-the-scenes knowledge from her relationship with Probst. While she may not have another shot at the million, Julie didn't leave the world of reality TV. She served as a producer on both The Bachelor and Dancing With the Stars.
NEXT: 5 Big Brother Showmances That Are Still Together (& 5 That Aren't)