The MCU's New Black Widow Just Got A Killer Avengers Upgrade
Warning! Spoilers for Winter Guard #1 by Marvel Comics below
Yelena Belova just received a power upgrade that gives the Marvel Cinematic Universe's new Black Widow an incredible piece of tech similar to her fellow Avenger, Captain America. In a brand new preview for Winter Guard #1 by Marvel Comics, the White Widow debuts her own set of wings. However, unlike Sam Wilson's, Yelena's aren't as powerful but have their own advantages.
Marvel's Winter Guard series has continued the adventures of Yelena Belova and Alexei Shostakov's Red Guardian, both of whom were part of Black Widow's family in her self-titled MCU film. In this story, the pair have infiltrated their homeland of Russia to gain secret information regarding Operation Snowblind. However, the pair digging around for state secrets gains the attention of the Winter Guard - who are essentially Russia's Avengers. In their encounter, Crimson Dynamo is nearly killed - but the group isn't about to let the White Widow and Red Guardian escape the country with ease.
Related: Spider-Man's Clone Battle Will Decide Peter Parker's Legacy
In Marvel's new preview for Winter Guard #2 by Ryan Cady, Jan Bazaldua, Federico Blee, and Ariana Maher, the Russian group is reeling from their latest battle with White Widow and the Red Guardian. At the Uragan Mobile Command Center, Red Widow speaks with higher-ups and tells them she will not relent against the Red Guardian, despite Crimson Dynamo nearly dying in their last mission. She questions whether the team has a traitor in their midst - and if so, she'll kill them.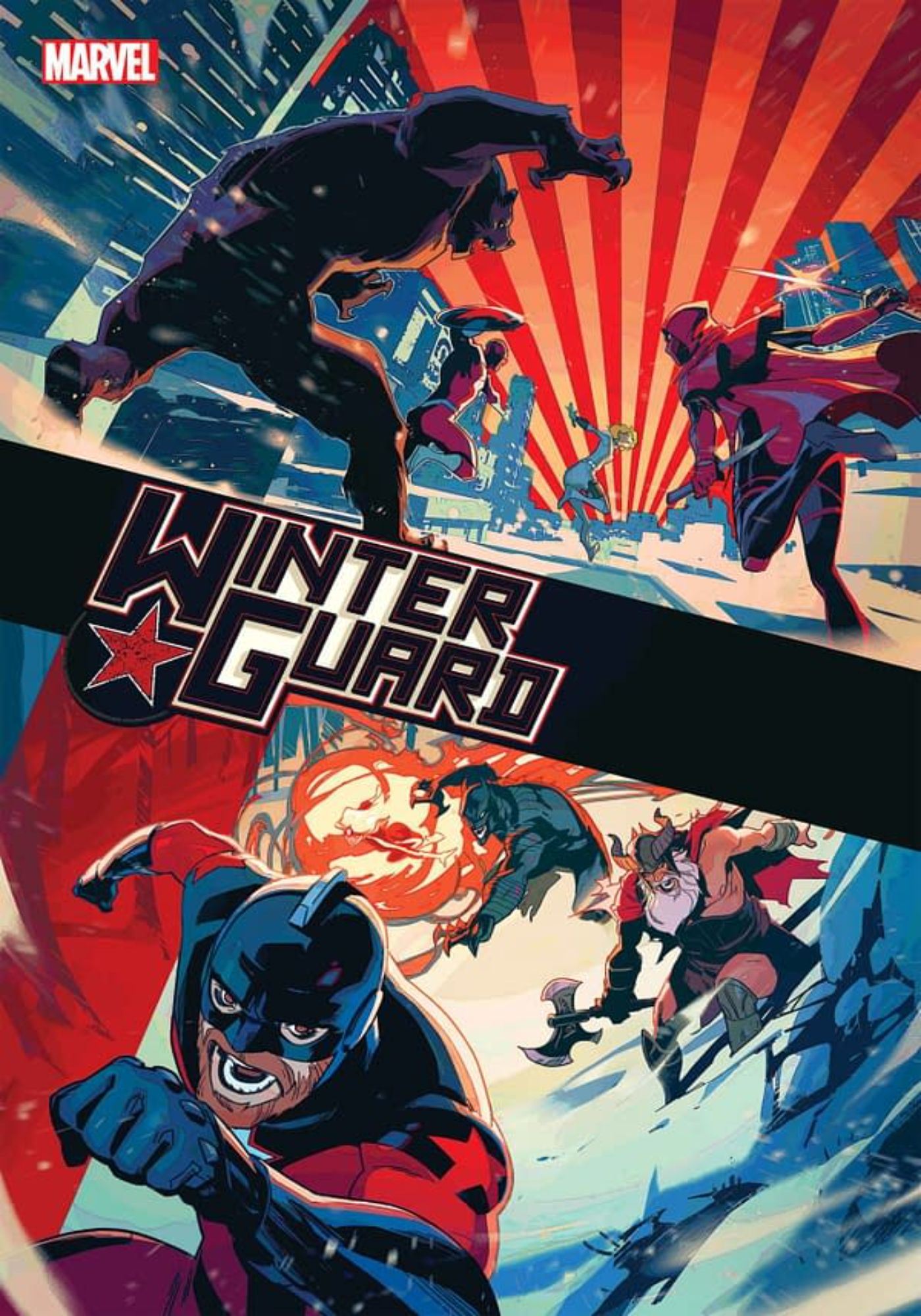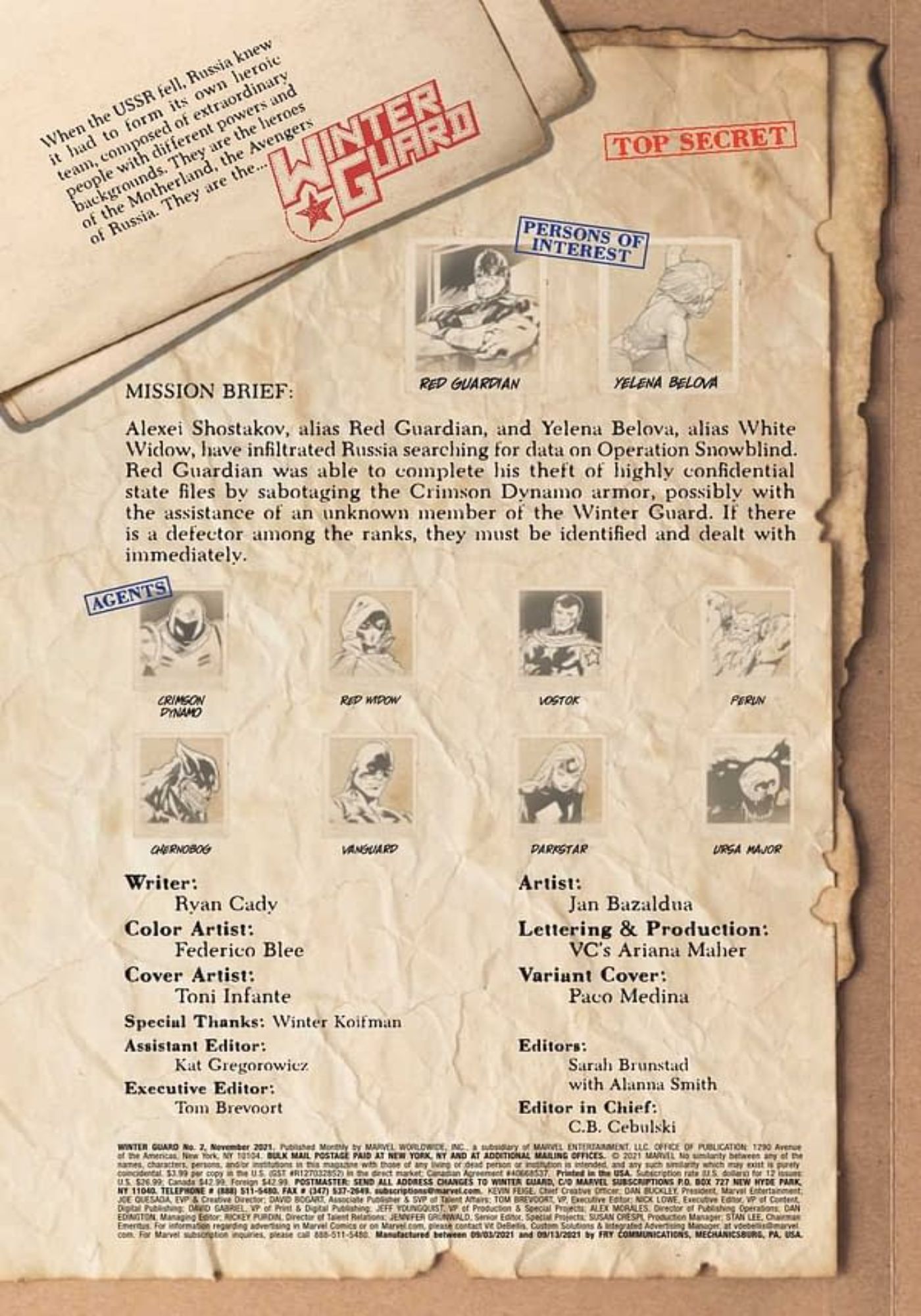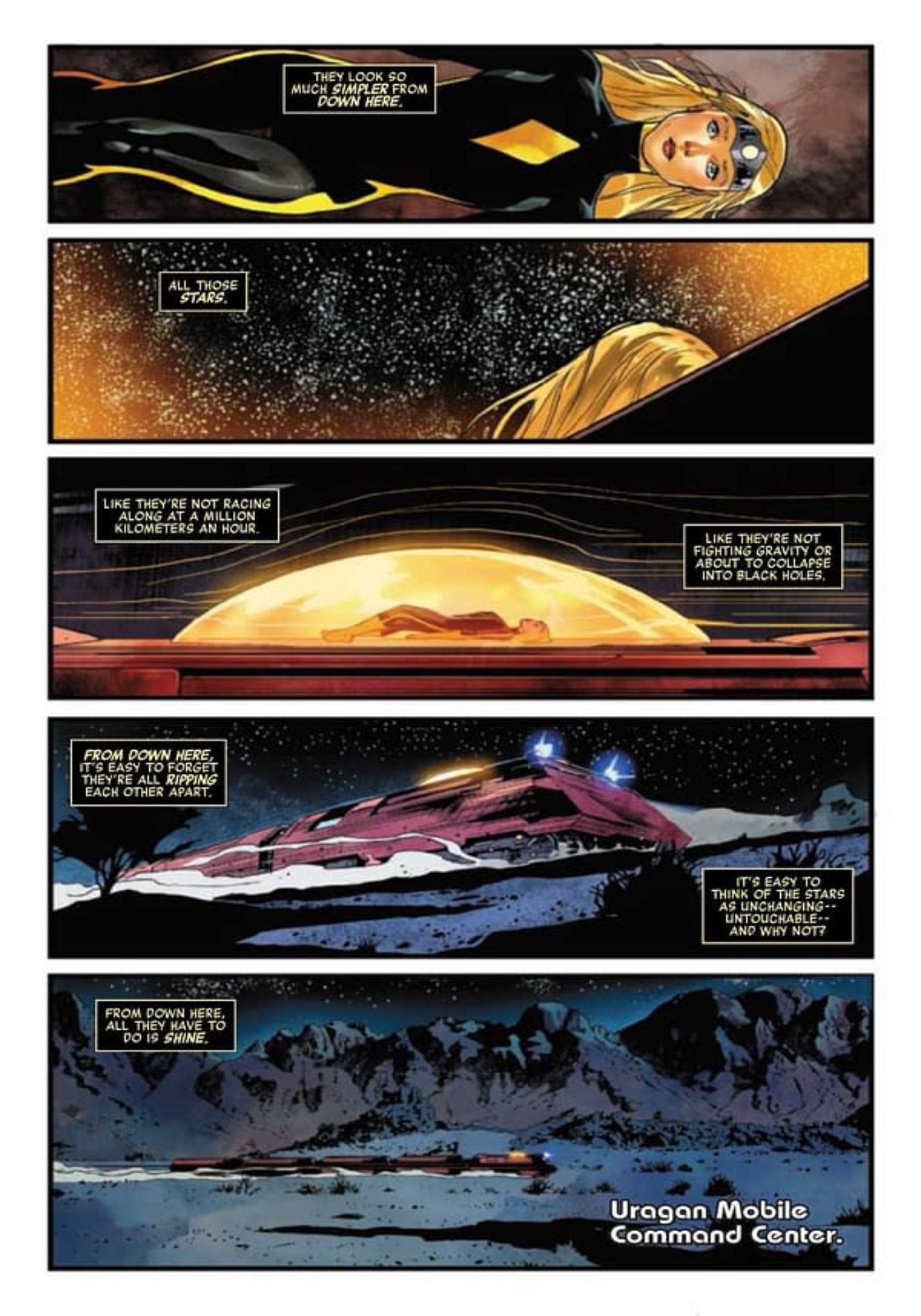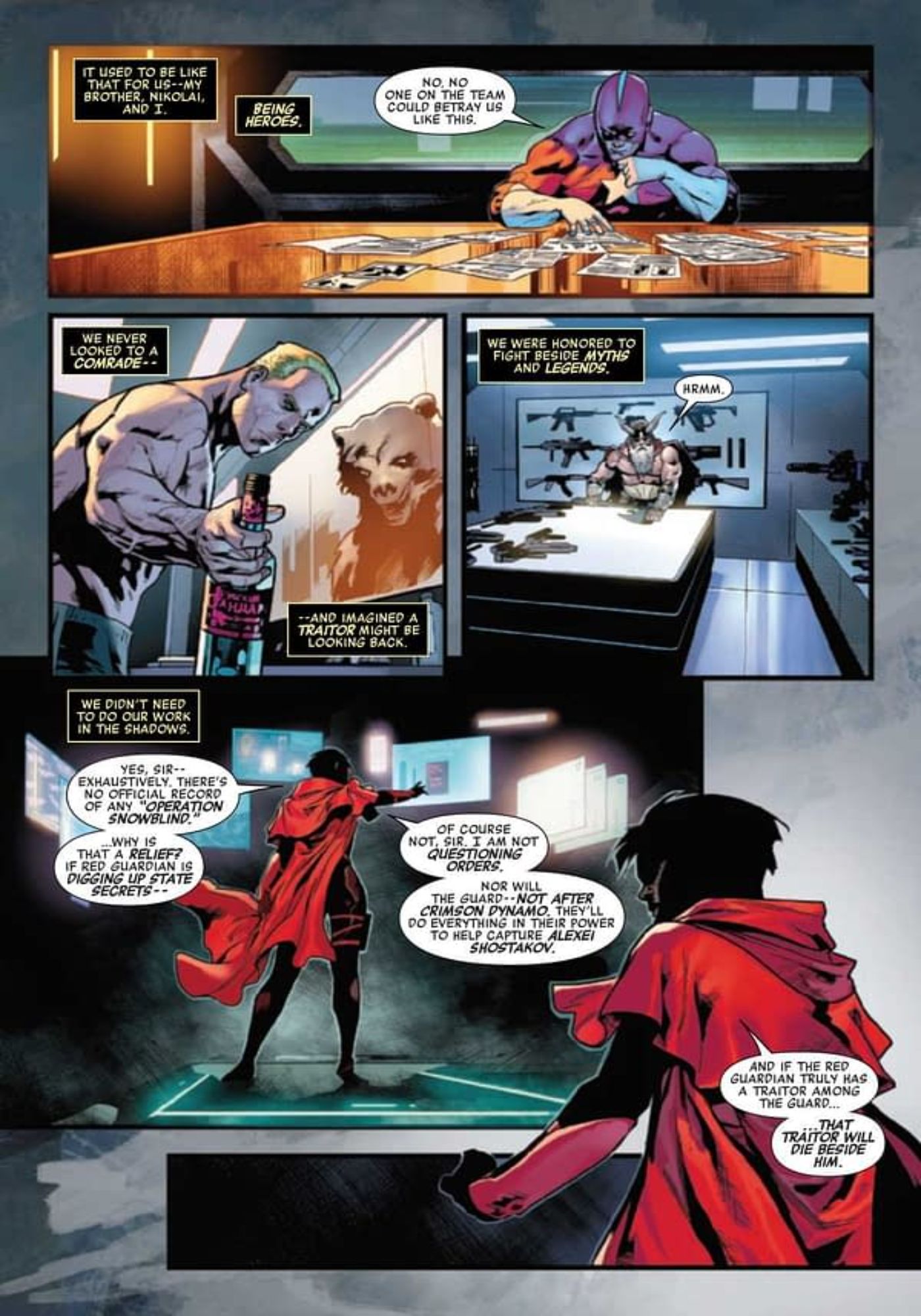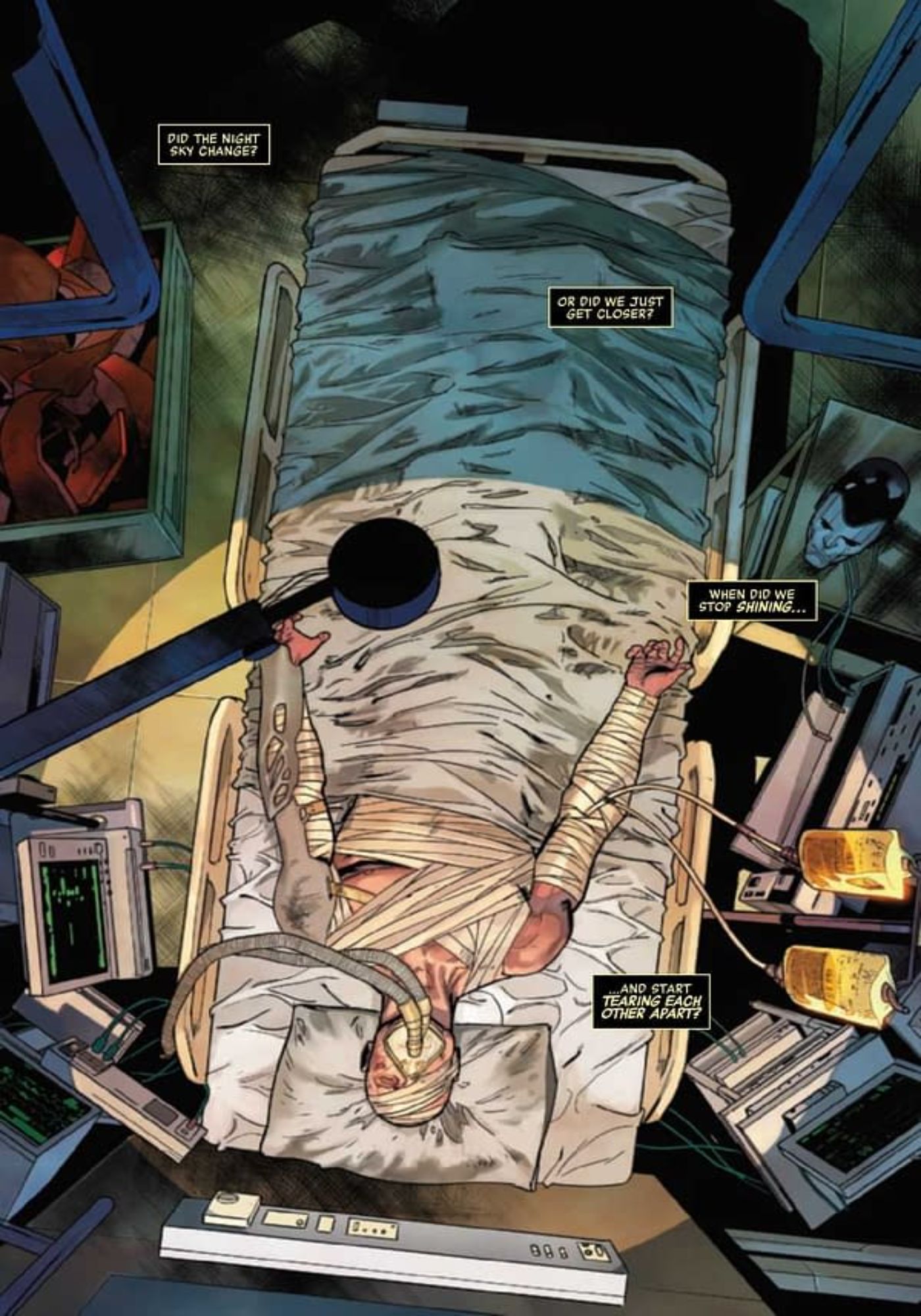 Elsewhere, Red Guardian and White Widow prepare to land in Moscow. Alexei asks Yelena if she doubts their goals, as she responds by telling him she doesn't but does doubt his methods. The White Widow tells him she hasn't forgotten about Black Widow's near-death experience in San Francisco while adding she would have killed him if he didn't reveal the truth behind Operation Snowblind. As she's about to touch down, Yelena debuts a new set of wings. She describes them as "not quite as fast or durable as The Falcon's, but lighter and quieter," while noting they were "half the cost" of the Avenger's wings.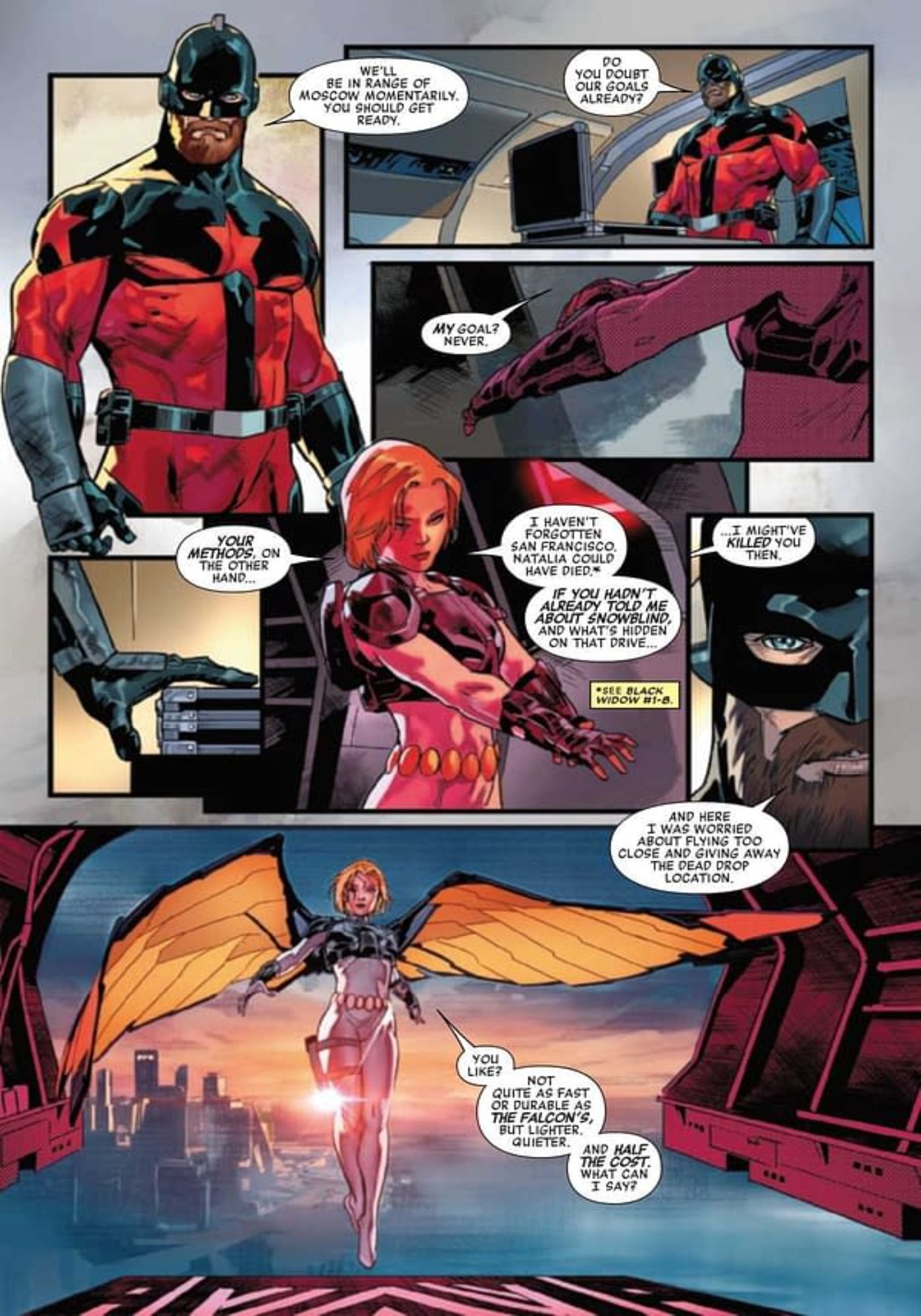 It's cool to see Yelena Belova get her own set of wings, as not only do they look stunning, but they will help her travel around Moscow much easier. In the MCU, the next Black Widow has only made a single live-action appearance. But, if they want to give the antihero a notable upgrade similar to her fellow Avenger, Captain America, giving her wings would make the hero even more functional. Plus, it looks cool as heck. Winter Guard #1 is in comic book stores on Wednesday.
Next: Guardians of the Galaxy Hints at Possible Future Members