Tiger King Season 2 Releases This November | Screen Rant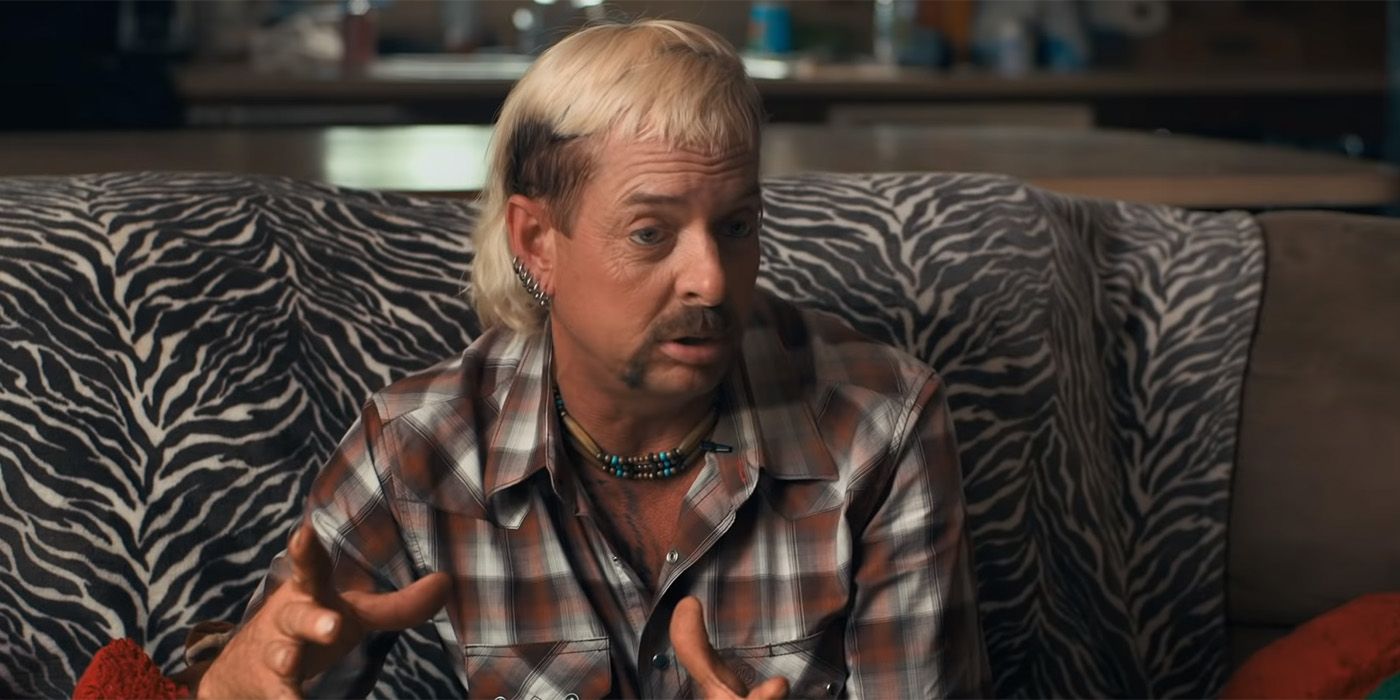 Netflix reveals the first trailer for Tiger King season 2, revealing that the breakout documentary series returns to the streamer on November 17. Having originally hit Netflix in March 2020, the documentary miniseries chronicled the lives of big cat conservationist Carole Baskin, owner of Big Cat Rescue, and her battles with big cat collector Joe Exotic. Season 1 was originally planned to just be a true crime miniseries.
Tiger King debuted to rave reviews from critics and became a viral hit upon its release, ranking as one of Netflix's most successful releases to date with 34.3 million having watched in its first 10 days of release. This success has sparked numerous dramatized series to enter development, one starring Kate McKinnon as Carole Baskin for Universal Content Productions and another starring Nicolas Cage as Joe Exotic at Amazon. However, the streamer shelved the latter project believing the time to have passed to develop a series opposite McKinnon's at Peacock.
Related: Tiger King: What Happened To Joe Exotic's Controversial Zoo
On the heels of confirming it to be in the works, Netflix has unveiled the first look at Tiger King season 2. In addition to offering a tease of the drama to be expected from the next chapter of the documentary, the video also confirms the series will return on November 17. Check out the trailer below:
The decision for Netflix to renew Tiger King for a second season this past week came as both a surprise and understandable one given the massive success of the first. Though it received some criticism from animal rights groups for its portrayals of Exotic and Baskin and much of the viewership has been linked to the COVID-19 lockdown, it has nonetheless garnered a large enough cult following over the past year to justify another chapter in the documentary series. Additionally, with Exotic currently in jail, Baskin acquiring his zoo and Exotic nearly getting a pardon from former President Donald Trump, plenty of drama has occurred in the year since to tantalize audiences for a second season.
Even prior to Tiger King's premiere, Netflix was becoming the home for true crime fans with projects such as Making a Murderer and Cocaine Cowboys, which ensured the documentary would be another hit for the streaming platform, lockdown or otherwise. With many areas going through newfound lockdowns due to Delta variant spikes across the country and a large following behind the project, season 2 is sure to be another viral success for Netflix. Only time will tell when Tiger King season 2 arrives on November 17.
More: Tiger King: Everything That's Happened Since Netflix's Release
Source: Netflix