Uncharted Collection For PC Including All Five Games Supposedly Leaks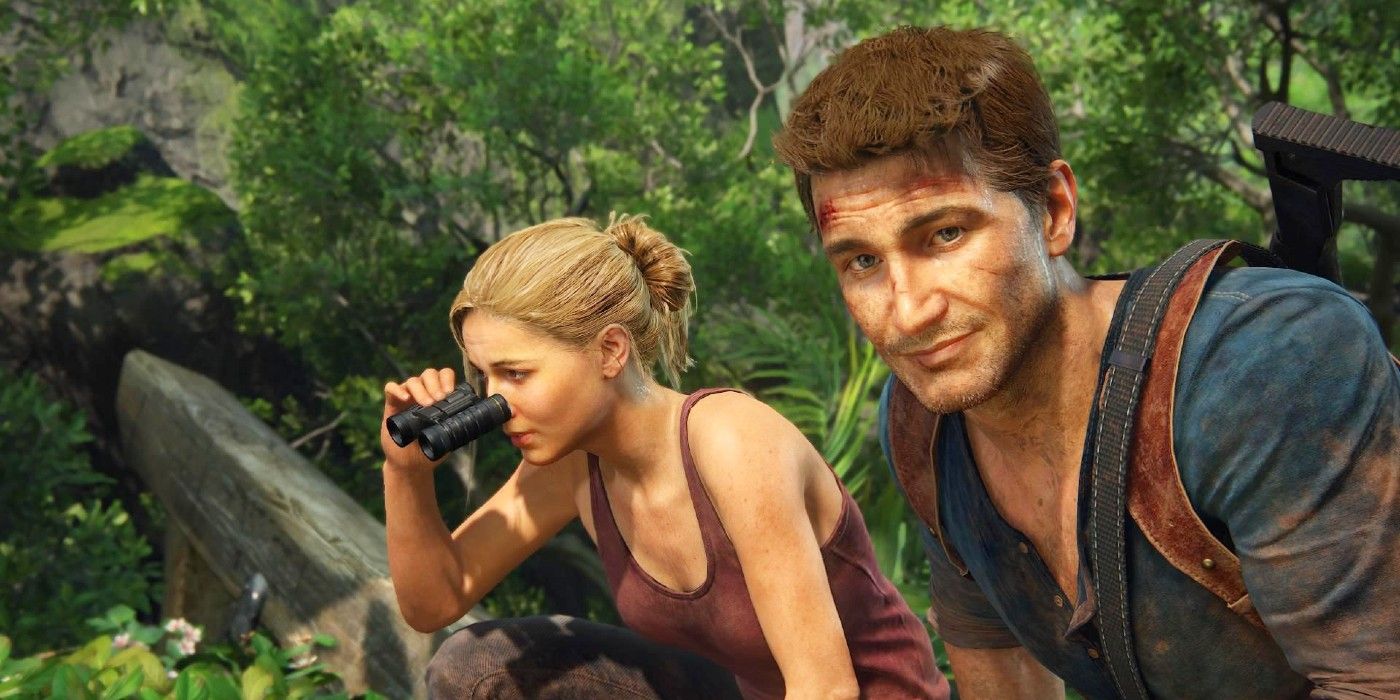 A leak has sparked rumors that Naughty Dog's complete collection of Uncharted games will be coming to PC this December. Previous Sony rumblings alluded to Uncharted 4: A Thief's End on PC, but this is the first time it's been suggested the entire Uncharted series would make its way from PlayStation to PC.
The Uncharted series concluded in 2017 with The Lost Legacy. Released as a standalone expansion to Nathan Drake's final outing in Uncharted 4: A Thief's End, The Lost Legacy won over fans and critics with its stunning setting and the character development of leads Chloe Frazer and Nadine Ross. But there has been no official news about any future games in the series since then, and it was recently revealed that an Uncharted spin-off from Days Gone developer Bend Studio had been scrapped, leaving the blockbuster franchise's gaming future uncertain.
Related: Every Uncharted Game, Ranked Worst To Best
However, there are now fresh rumors that all five mainline Uncharted games will soon be coming to PC, but it's far from a sure thing. A thread on ResetEra shared a seemingly prepared PlayStation social media post by PlayStation, which is supposedly due to go live on Monday, September 6. According to the post originating from 4chan (which doesn't add to its credibility), the "Uncharted: The Naughty Dog PC Collection" will be available on Steam and Epic Games Store on December 7, 2021. This collection will apparently include Uncharted: Drakes Fortune, Among Thieves, Drake's Deception, A Thief's End, and The Lost Legacy.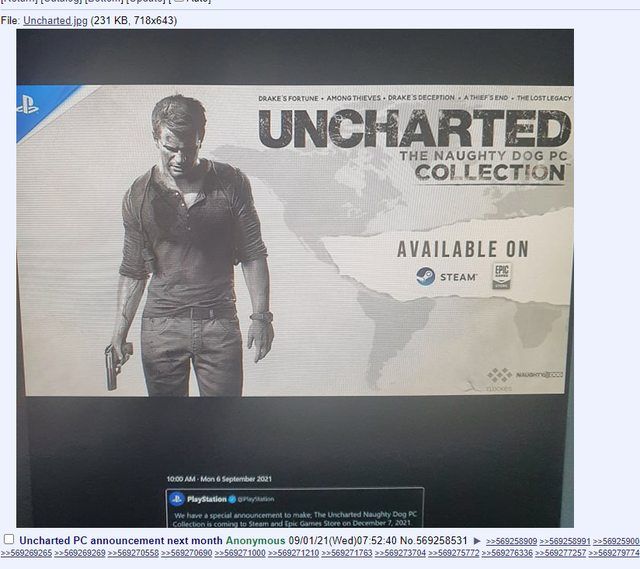 This is likely an exciting prospect for those who have been waiting for more PlayStation-exclusive games on PC, and Uncharted is easily one of the console's most recognizable and critically acclaimed franchises. As with any rumors and leaks found online, though, this news should not be taken at face value until officially corroborated by a more trustworthy source or revealed officially. Although the unwieldy title "Uncharted: The Naughty Dog PC Collection" isn't particularly convincing, there is some reason to be optimistic that this Uncharted leak could come to fruition. Sony has been steadily releasing previously exclusive PlayStation titles like Horizon Zero Dawn and Days Gone on PC for a while now and confirmed that more are coming in the future.
Another factor that could add some gravitas to this rumor lies in the upcoming Uncharted movie adaptation starring Tom Holland and Mark Wahlberg. Sony may be keen to make the Uncharted games available to a wider audience ahead of the film's premiere, and - with interests likely to be piqued ahead of the movie - a December launch on PC would be a timely move by the studio. Thankfully, the wait to see if this Uncharted leak is proven or fizzles out will be over very soon.
Next: New Uncharted Game Reportedly In Development, Naughty Dog Supervising
Source: ResetEra