Venom 2: Every Confirmed & Rumored Spider-Man Movie Character Involved
With Venom: Let There Be Carnage just around the corner, rumors about several Spider-Man characters making an appearance have raised expectations about potential crossovers — but how likely are they? Although Spider-Man hasn't met Venom due to his responsibilities with the Avengers in the Marvel Cinematic Universe, 2018's Venom, Sony's first foray into the Sony Pictures Universe of Marvel Characters, gained enough critic and box office success to warrant a sequel. Three years after the release of the first installment, Venom: Let There Be Carnage will follow up on its post-credits scene, which saw Tom Hardy's Eddie Brock meet the serial killer Cletus Kasady aka Carnage at Ravencroft Institute.
Naturally, the sequel will be more expansive in scope. While the first movie introduced other symbiotes besides Venom such as Riot, Scream, Agony, Lasher, and Phage, it lacked bigger connections to major Spider-Man characters. This helped the movie stand on its own two feet without the need for Peter Parker, establishing Eddie Brock as a more heroic protagonist than most depictions of the character. Venom: Let There Be Carnage takes another step towards expanding Sony's universe, beginning with the introduction of Carnage — one of the cruelest villains not only in Spider-Man lore but also in all of Marvel Comics.
Related: Venom 2 Is Continuing One Mistake From The First Movie
The possibilities of surprising crossovers are higher than ever. Of course, it's unlikely that Venom: Let There Be Carnage will be a full-fledged crossover event. Taking into account how young the Sony Pictures Universe of Marvel Characters still is, it would be more beneficial if it isn't. With Netflix and Sony's movie deal seeing Morbius also releasing shortly after the Venom sequel and the MCU's multiverse in the process of breaking wide open, who else could turn up?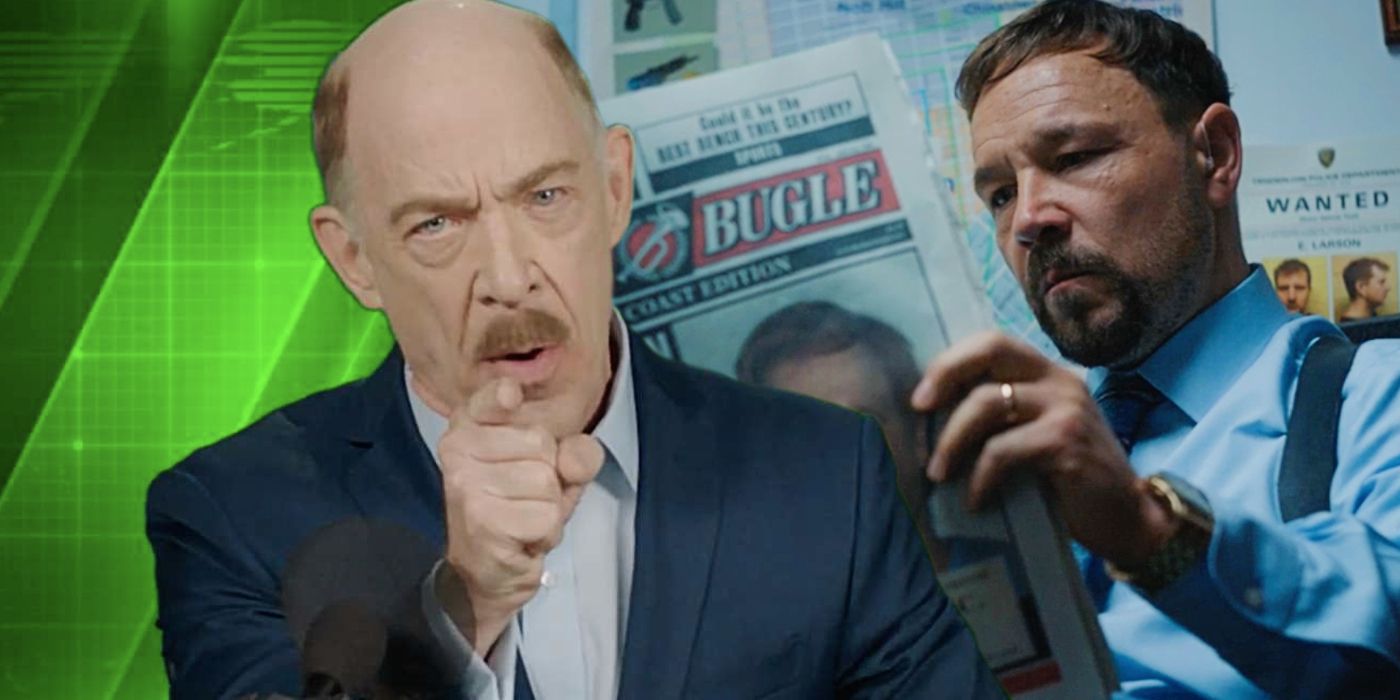 Recently, J.K Simmons was included in a Venom 2 cast list on Vue Cinema's website. This has sparked many rumors about his possible appearance in Venom: Let There Be Carnage, which have been fueled by the fact that Simmons was the first actor to reprise a previous Marvel role in a Marvel Cinematic Universe film. J.K. Simmons' iconic performance as the eternally grumpy Daily Bugle editor-in-chief J. Jonah Jameson in Sam Raimi's Spider-Man trilogy has been widely regarded as one of the most comic-book-accurate portrayals of all time, so it was quite a big deal that he returned at the end of Spider-Man: Far From Home.
The trailer for Venom: Let There Be Carnage showed Stephen Graham's Detective Mulligan reading the Daily Bugle newspaper. The newspaper features the same logo it did in Sam Raimi's movies, further connecting J.K. Simmons' J. Jonah Jameson to both the Venom sequel and the MCU. However, it's important to remember that the trailer for Morbius included graffiti depicting Tobey Maguire's Spider-Man, but that doesn't mean his iteration of Spidey is canon to the movie, as it could just be a placeholder. Similarly, the Daily Bugle logo can change. Among the rumored Spider-Man characters in the Venom sequel, J. Jonah Jameson is one of the most likely.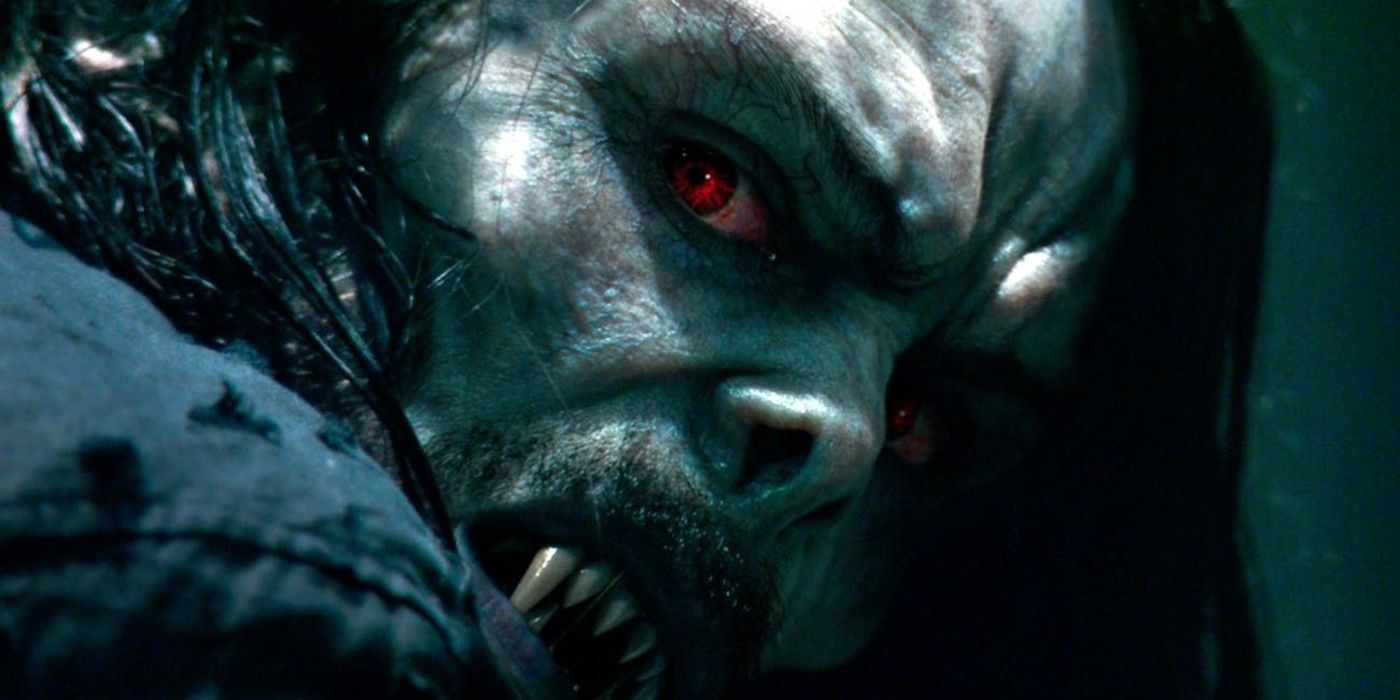 It's only logical to ponder the possibility of seeing Jared Leto's Dr. Michael Morbius appear in Venom: Let There Be Carnage. After all, Sony's Morbius movie will directly follow the release of the Venom sequel. Besides, Tom Hardy is rumored to appear in Morbius after director Daniel Espinosa mentioned Hardy being involved in the movie. But since Morbius will narrate the origin story of the titular vampire, it's unlikely that Sony will spoil his transformation before the movie comes out. Nevertheless, there are multiple ways Venom: Let There Be Carnage could incorporate Jared Leto's character, including a post-credits scene that doesn't fully reveal his vampiric appearance and a cameo set before he discovers the "cure" to his blood disease. Still, a bigger supporting role shouldn't be expected yet.
Related: How Morbius Fits Into The Marvel Cinematic Universe Timeline & Phase 4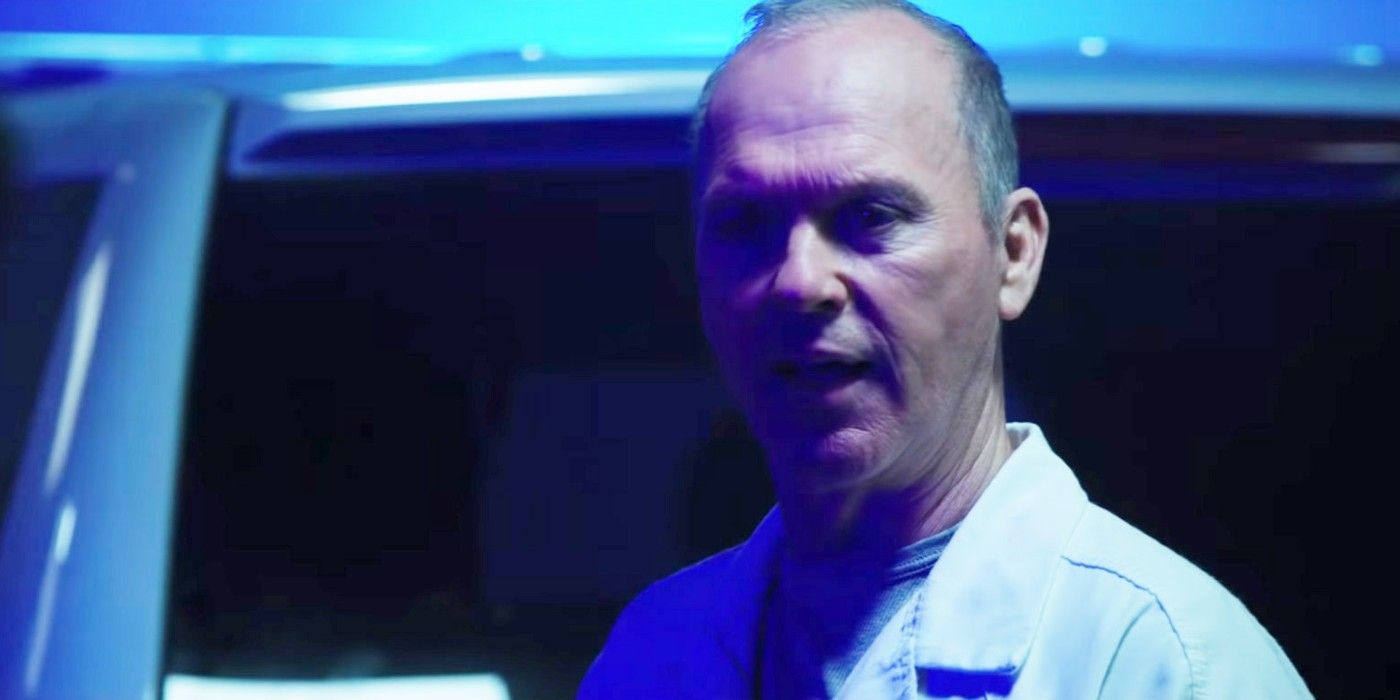 While always a possibility, the appearance of Marvel Cinematic Universe characters in Sony's movies was always a complicated subject; hence why the surprise appearance of Michael Keaton's Adrian Toomes aka Vulture in the Morbius trailer has boosted excitement for such crossovers. Vulture seems to be playing the same recruiting role as Samuel L. Jackson's Nick Fury in Phase 1 of the MCU, only in a more villainous way. With his involvement in Morbius confirmed, Vulture is another likely Spider-Man character to appear in Venom: Let There Be Carnage, perhaps in a post-credits scene where he recruits Venom to form a team of Spider-Man villains/anti-heroes.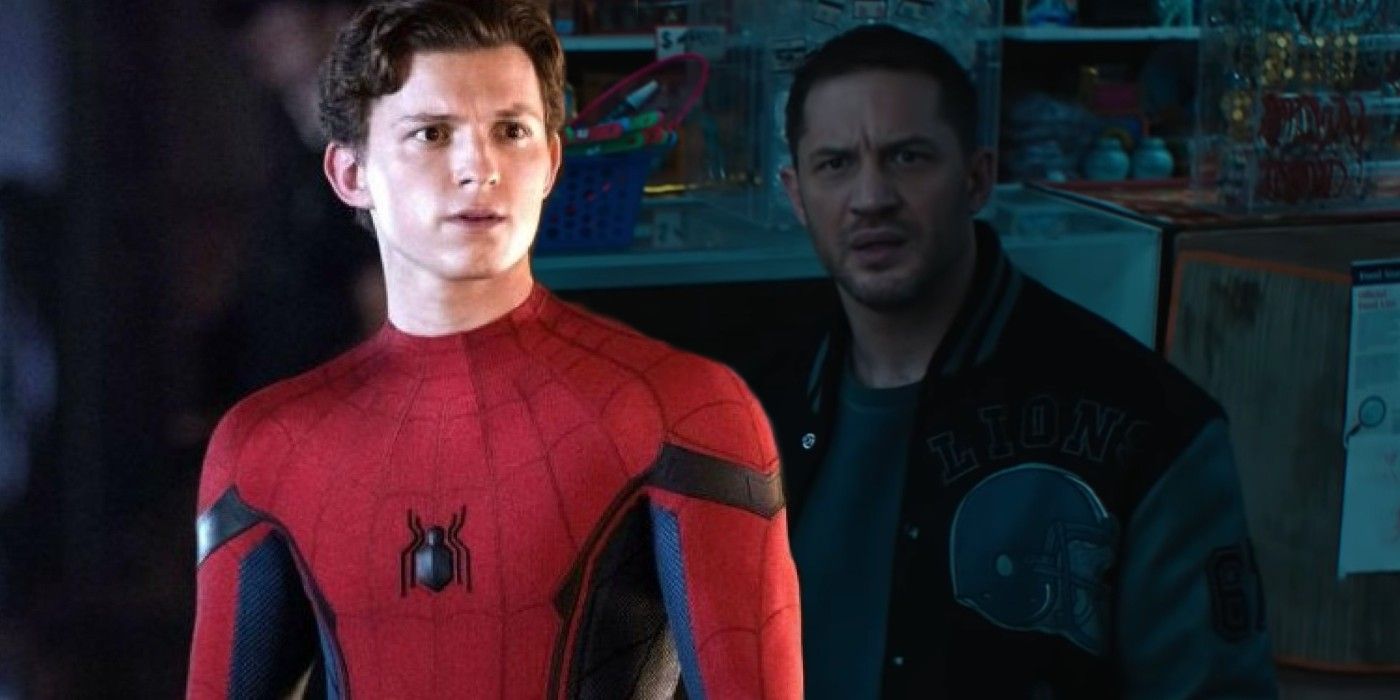 Any property that is based around a Spider-Man-related character is bound to have rumors of Peter Parker himself showing up at some point in the narrative. It is, therefore, no wonder that Tom Holland is rumored to appear in Venom 2, given that Venom's stories can never be truly complete without an eventual showdown with Spider-Man. Another factor that makes their encounter a possibility is the plot of the MCU's Spider-Man: No Way Home, which will bring back classic Spidey foes such as Alfred Molina's Doctor Octopus and Jamie Foxx's Electro. All the possible crossovers in the MCU's Spider-Man threequel have done wonders for fans in terms of increasing the already sky-high anticipation of Tom Holland's Peter Parker paying Eddie Brock a visit. Also, the fact that the aforementioned graffiti in the Morbius trailer calls Spider-Man a "murderer", hinting at his alleged murder of Mysterio in Spider-Man: Far From Home, supports the theories that Spidey and Sony's villains will eventually meet.
However, the first encounter between Spidey and the symbiotes needs enough screentime to do it justice, so it's unlikely that Spider-Man will steal the spotlight from Venom and Carnage's first battle in the Venom sequel. Sony seems to be taking its time to set up an expansive universe the same way the MCU did in its early days. While a cameo can't be discarded yet, Spider-Man's involvement in Venom: Let There Be Carnage would feel a bit rushed.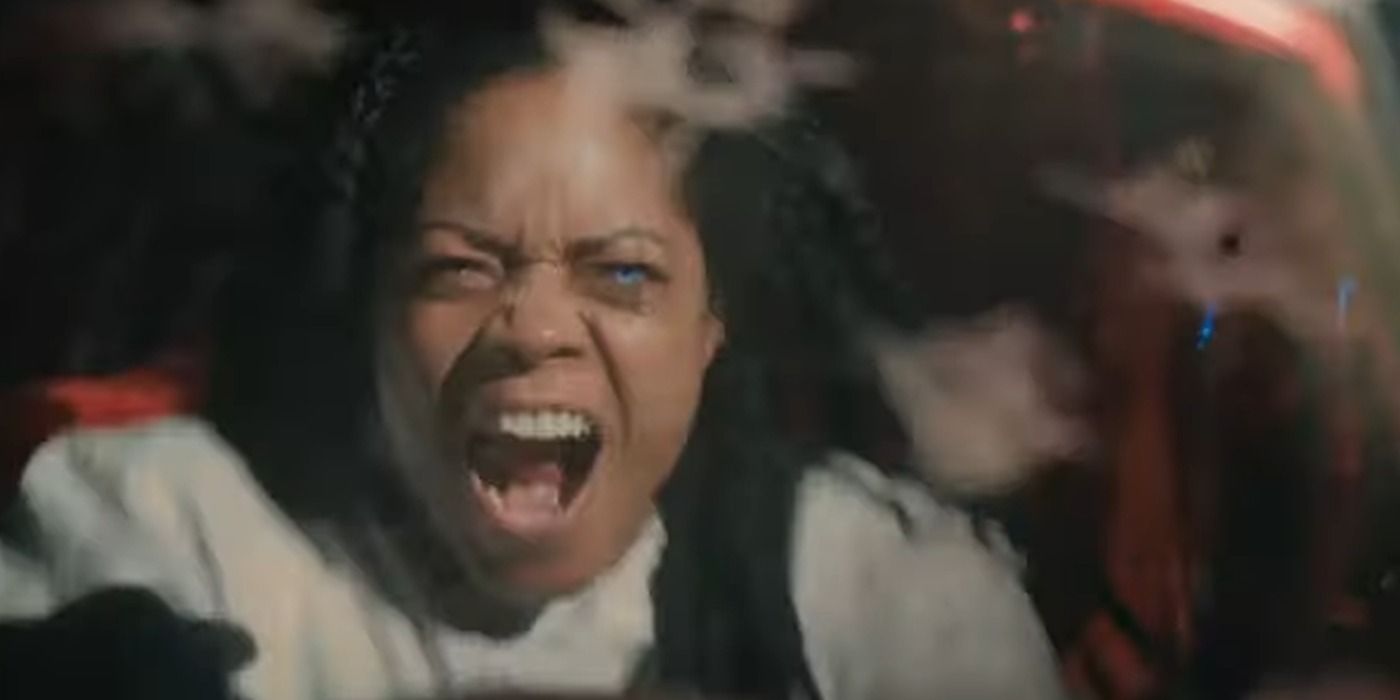 Shriek isn't as famous as Morbius or Vulture, but she's still a major Spider-Man villain whose appearance in Venom: Let There Be Carnage can't be overlooked. Shriek's origins and powers are intrinsically linked to Carnage and the sonic-based symbiote is almost as ruthless as her blood-red counterpart. She will be played by Naomie Harris in the Venom sequel, which may take inspiration from the Maximum Carnage storyline and show Cletus Kasady breaking her out of Ravencroft. In the comics, Shriek's abilities include powerful sonic blasts, mood manipulation, and telekinesis.
Related: Venom 2: Why Carnage Is A Red Symbiote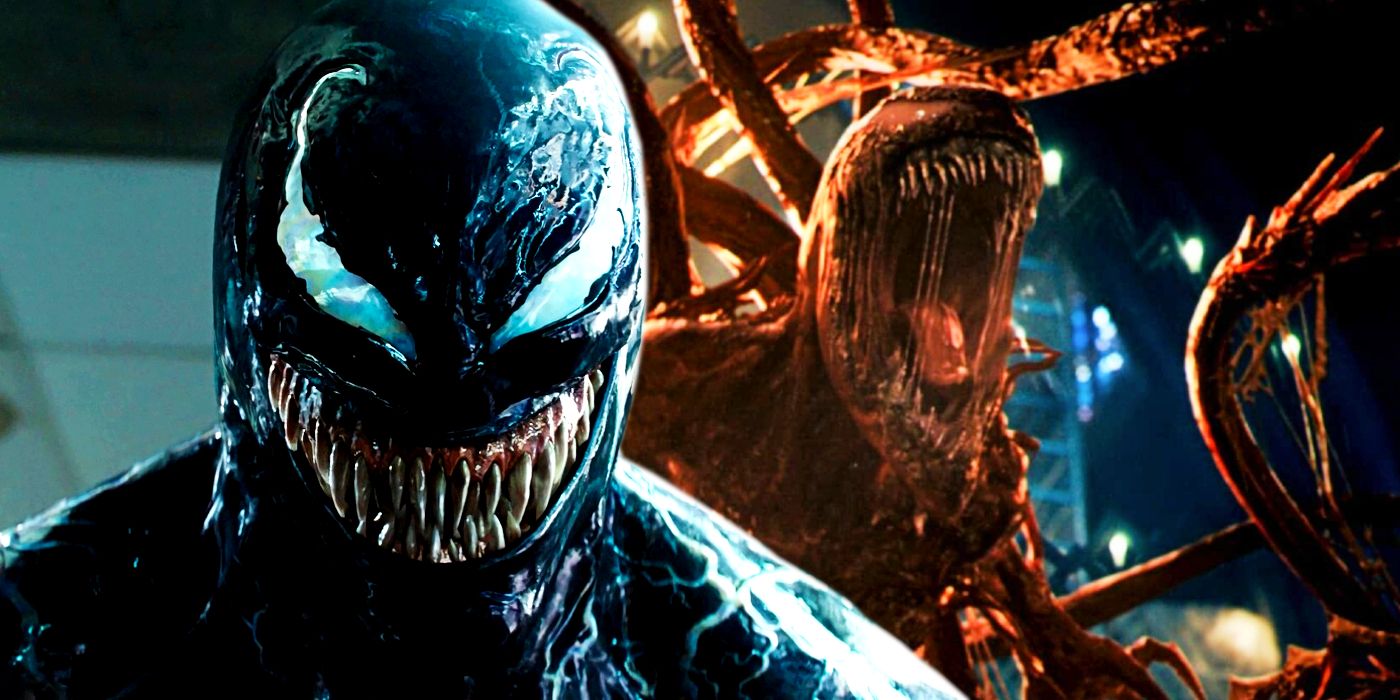 Even though the prospect of cameos and surprise appearances by other Spider-Man characters is exciting, Venom: Let There Be Carnage must focus on the titular symbiotes. In order to establish a cinematic universe with strong narrative foundations, Sony must put all their efforts into making Venom and Carnage interesting, complex characters who can prove they'll be able to carry a franchise almost as big as the MCU. Fortunately, the trailer for the Venom sequel seems promising in this regard. Tom Hardy is having a lot of fun in the protagonist role as Eddie Brock and Woody Harrelson is channeling his twisted side to depict Cletus Kasady with the bloodlust that fans have anticipated for years. All in all, Venom: Let There Be Carnage will be a strong second installment in a franchise with a promising future and many crossover possibilities.