Watch The Full Video For Weird Al's Milo Murphy's Law Theme Song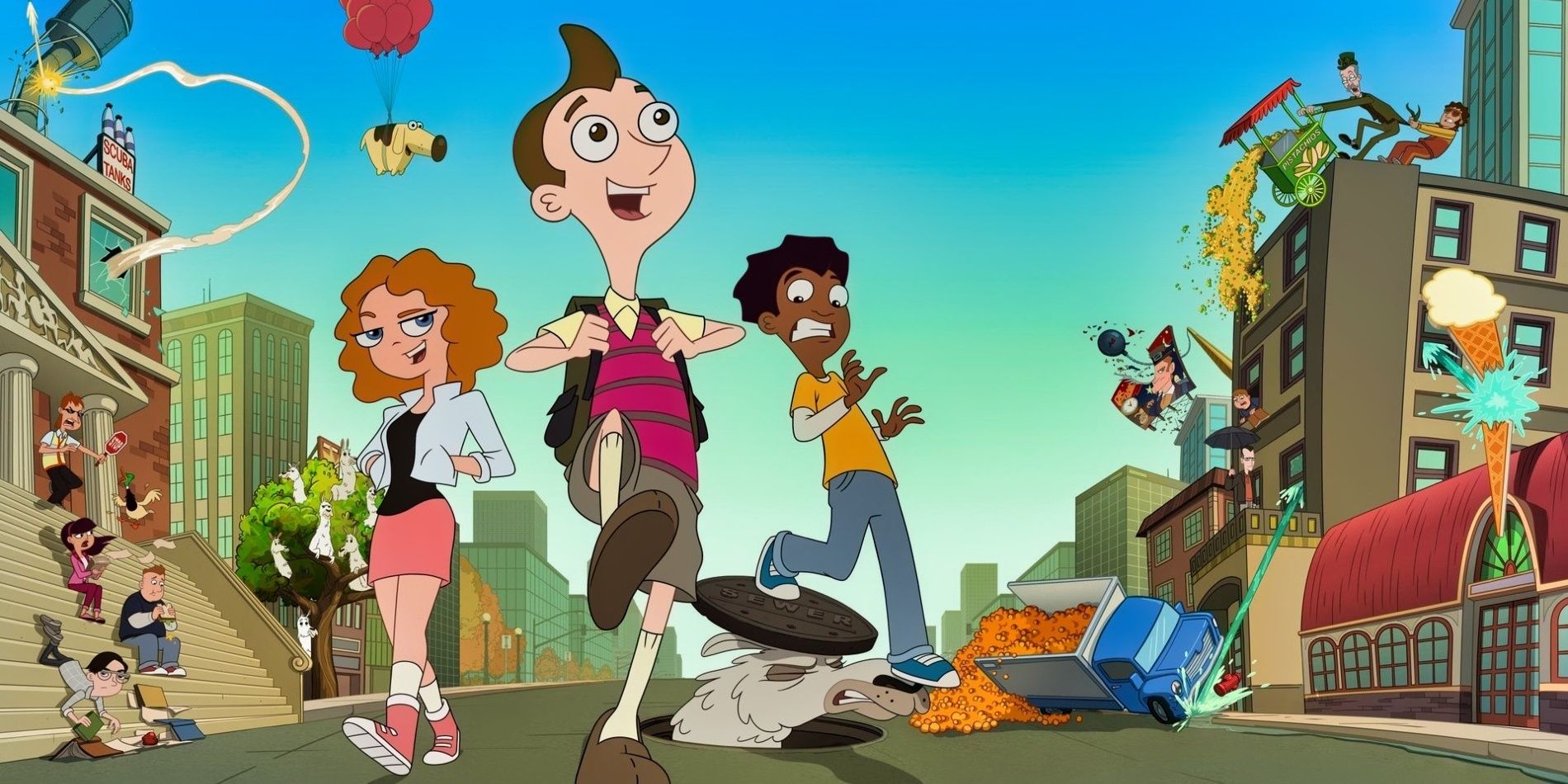 "Weird Al" Yankovic is known for his snappy tunes, and here's how to watch the full video for the catchy theme he performed f or Milo Murphy's Law. Most people know "Weird Al" Yankovic as the man behind hilarious parody songs like "Amish Paradise" or "Like A Surgeon", but the musician has had quite a busy acting career too. He co-wrote and starred in the 1989 cult classic UHF and has since had bit parts and cameos in films like Rob Zombie's Halloween II and Bill & Ted Face The Music. Yankovic is a prolific voice actor too with recurring roles in animated shows BoJack Horseman and Adventure Time under his belt.
One of "Weird Al's" most recent acting roles was voicing the titular protagonist in the Disney Channel cartoon Milo Murphy's Law. The series is the brainchild of Phineas And Ferb co-creators Dan Povenmire and Jeff "Swampy" Marsh and follows the misadventures of Milo Murphy – a teen who is a descendant of the man who inspired the term "Murphy's Law" which posits that anything that can go wrong, will go wrong. As a result, Milo is plagued with bad luck but manages to remain optimistic despite his frequent misfortune.
Related: Every Grammar Joke In Weird Al's Word Crimes
With a multi-talent like Yankovic on their hands, the idea of recruiting him to sing the Milo Murphy's Law theme proved too good to ignore. Composed by Danny Jacobs, the theme is a ska-tinged ditty titled "It's My World (And We're All Living It)" and sees Yankovic sing lyrics that describe the everyday life of Milo. The theme heard during the opening credits is abbreviated, but "Weird Al" fans can hear the song in full below.
"It's My World (And We're All Living It)" isn't the only song "Weird Al" Yankovic sang during his time on the Disney Channel cartoon. He's also the voice behind other catchy Milo Murphy's Law songs like "Rooting For The Enemy" - which details how Milo uses the bad luck that plagues him to root for his school football team's rivals to make them lose - and the "Uptown Funk"-inspired track "How Do I Do It?".
Likewise, Milo Murphy's Law isn't the first time that "Weird Al" Yankovic has had a voice acting role in a show that's he also contributed a song to. He guest voiced himself in a 2003 episode of The Simpsons and sang a parody of John Mellencamp's "Jack And Diane" called "Homer And Marge" and sang several songs while voicing Cheese Sandwich in My Little Pony: Friendship Is Magic. More recently, Yankovic voiced himself in a 2020 episode of American Dad! parodying the classic Beastie Boys song "Sabotage" with a hilarious song called "Rabbitage."
Next: Masked Singer: How Russian Dolls' Weird Al Clue Fit Revealed Hanson