Where To Watch The Best Shark Horror Movies (Including Every Jaws)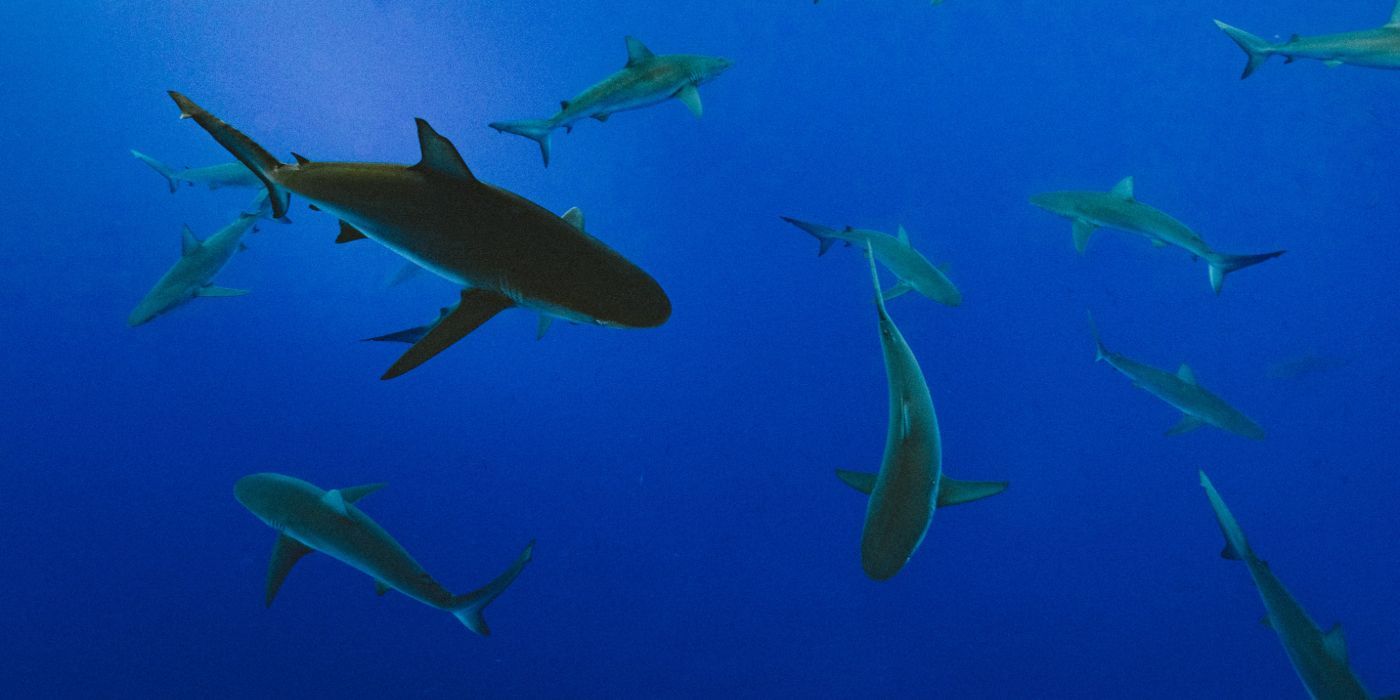 With summer heat only now beginning to truly ebb and Shark Week just recently in the rear view, now's a great time for horror fans to check out some of the best killer shark movies available on streaming. Sharks haven't always been the movie villains that they are now. In fact, killer shark movies were hard to come by for most of early cinematic history, save for a few films here and there that didn't garner too much attention. However, that all changed with the record-breaking success of Steven Spielberg's Jaws in 1975.
"Jaws was a turning point for Great White sharks", fish curator at the Natural History Museum in London, Oliver Crimmen, said in an interview with the BBC. "I actually saw a big change happen in the public and scientific perception of sharks when Peter Benchley's book Jaws was published and then subsequently made into a film." While sharks aren't actually the evil killing machines that Jaws makes them out to be, the public couldn't get enough of the fishy murder movies.
Related: Everything Jaws Gets Wrong About Sharks
From the late 1970s forward, shark movies were made by the dozens, many of which simply cash in on the new perception of sharks as terrifying murderers with less than stellar effects and plot lines, very similar to how zombie movies exploded after Night of the Living Dead. However, quite a few directors have done the shark tale justice. Luckily, many of those films are available for streaming right now, and the one's that aren't can still be rented or purchased online.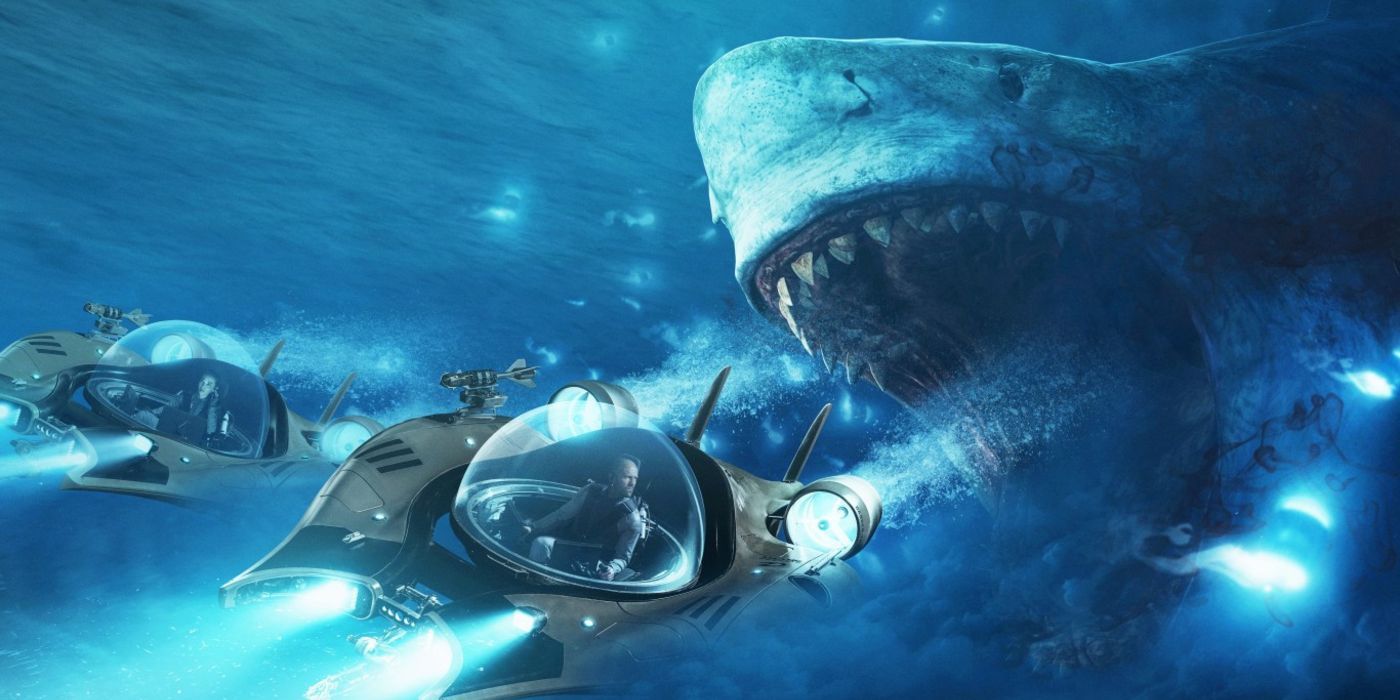 Starring Jason Statham and Ruby Rose, Jon Turteltaub's The Meg follows the story of a submarine that's been attacked by a massive shark, thought previously to be extinct, and the rescue divers that have to journey down to the craft in order to save the crew. While The Meg received mediocre reviews from critics and viewers, it's a good addition to any shark movie marathon. Sadly, The Meg isn't currently streaming on any of the big subscription or ad-supported services, but it's available to rent for $3.99 on iTunes, Amazon Video, Google Play, YouTube, and Vudu. It can also be purchased for $9.99 on Amazon Video and Vudu, and for $14.99 on iTunes, Google Play, YouTube, and Microsoft Store.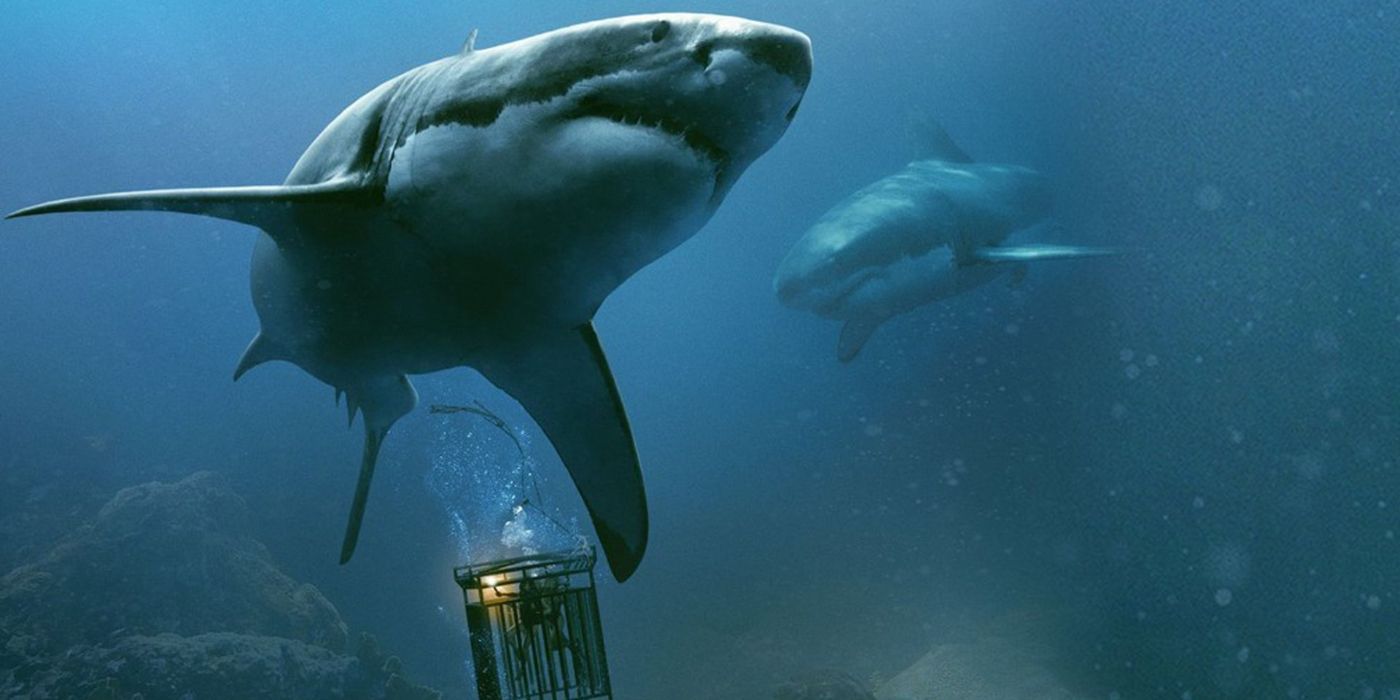 When sisters Kate (Claire Holt) and Lisa (Mandy Moore) travel to Mexico for a vacation, they decide to take the plunge on a shark-diving experience safe inside a cage. But, once they're down in the water, surrounded by sharks, their worst fears come to light when the cage breaks away from their boat, sending them plummeting to the ocean floor with a dwindling supply of oxygen. 47 Meters Down is a British-American survival horror film that offers a straight-forward thriller about sharks and deep water. In addition to currently streaming on Hulu, all major digital retailers rent 47 Meters Down for $3.99, and offer it for purchase for a mere $7.99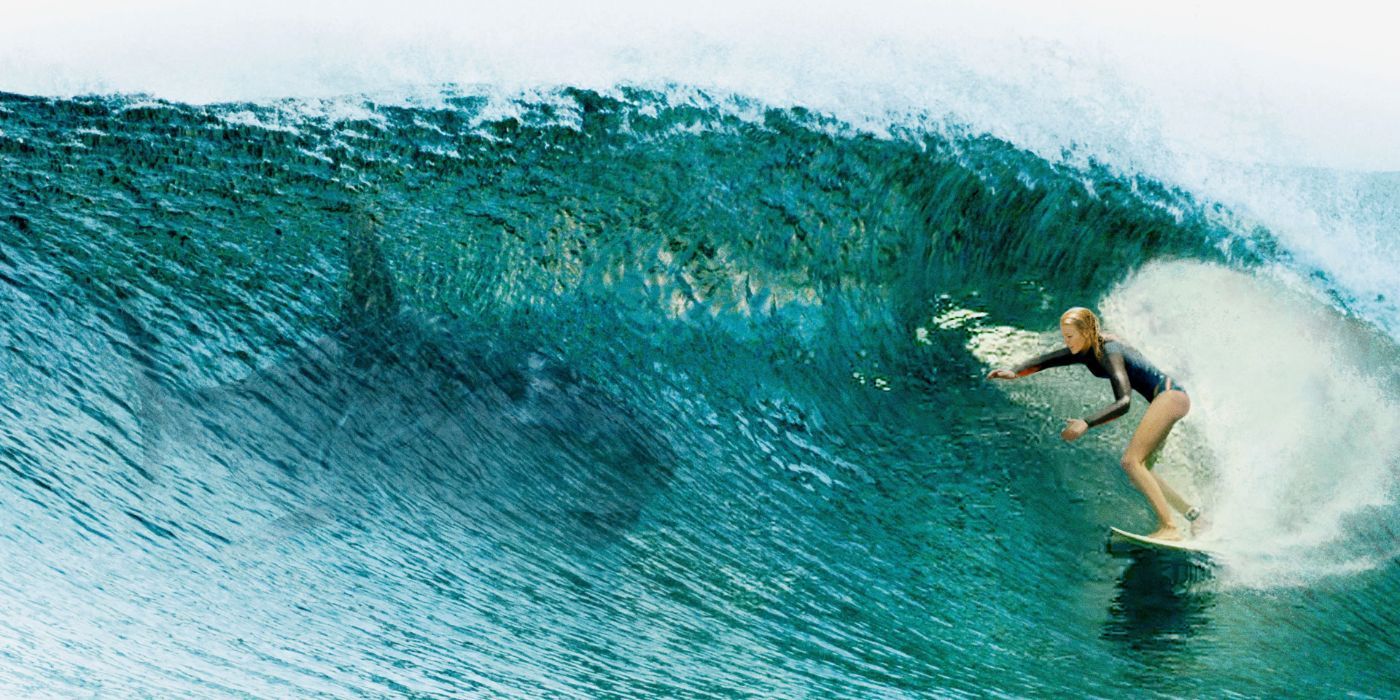 In Jaume Collet-Serra's 2016 film, The Shallows, medical student Nancy Adams played by Blake Lively travels to a secluded beach for a much-needed retreat after losing her mother. When she heads out for a surf, however, a shark attacks, forcing her to swim to a giant rock for safety, where she remains injured and stranded 200 yards from shore. The film follows her fight for her life as the shark circles her position and Nancy tries to get back to safety. Sporting a 78% rating on Rotten Tomatoes, The Shallows is a solid shark movie with a great premise, though the movie's ending gets a bit silly. The Shallows isn't streaming on any major service, but it can be rented at all major digital retailers rent for $3.99, and purchased for $12.99
Related: Jaws: How A Malfunctioning Shark Created A Classic Horror Movie Technique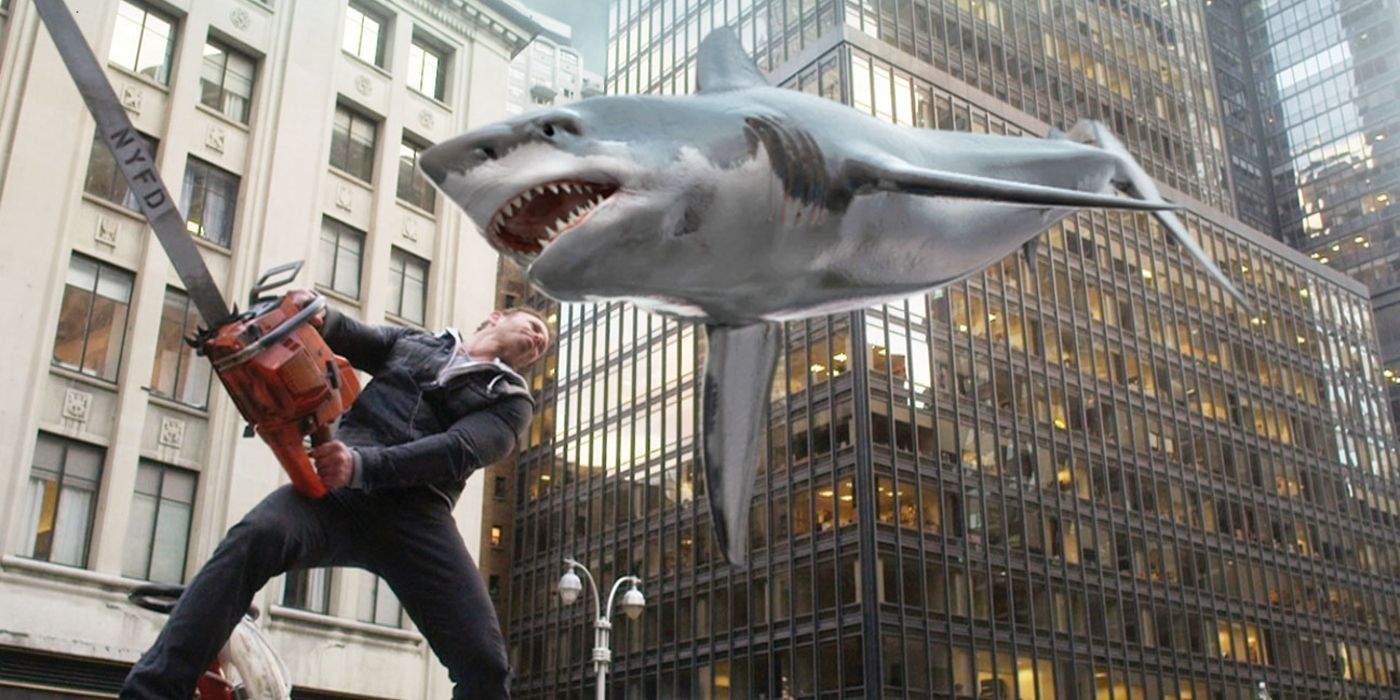 The infamous b-movie about killer sharks in a tornado, Sharknado follows a group of friends as they try to save the Santa Monica coast from shark-infested tornados. Directed by Anthony C. Ferrante, Sharknado is the first in a series of horror comedy films released by Syfy. Unlike some movies that end up in "so bad, it's good" territory, Sharknado sets out to purposefully make an over-the-top B-movie that's fully aware of how terrible it is. For horror fans who love silliness and over-the-top camp, this is the perfect killer shark movie. In addition to its availability to stream on Amazon Prime, Sharknado can also be rented or purchased online at rock bottom prices, $2.99 to rent, and ranging from $4.99 to $7.99 to buy, depending on retailer.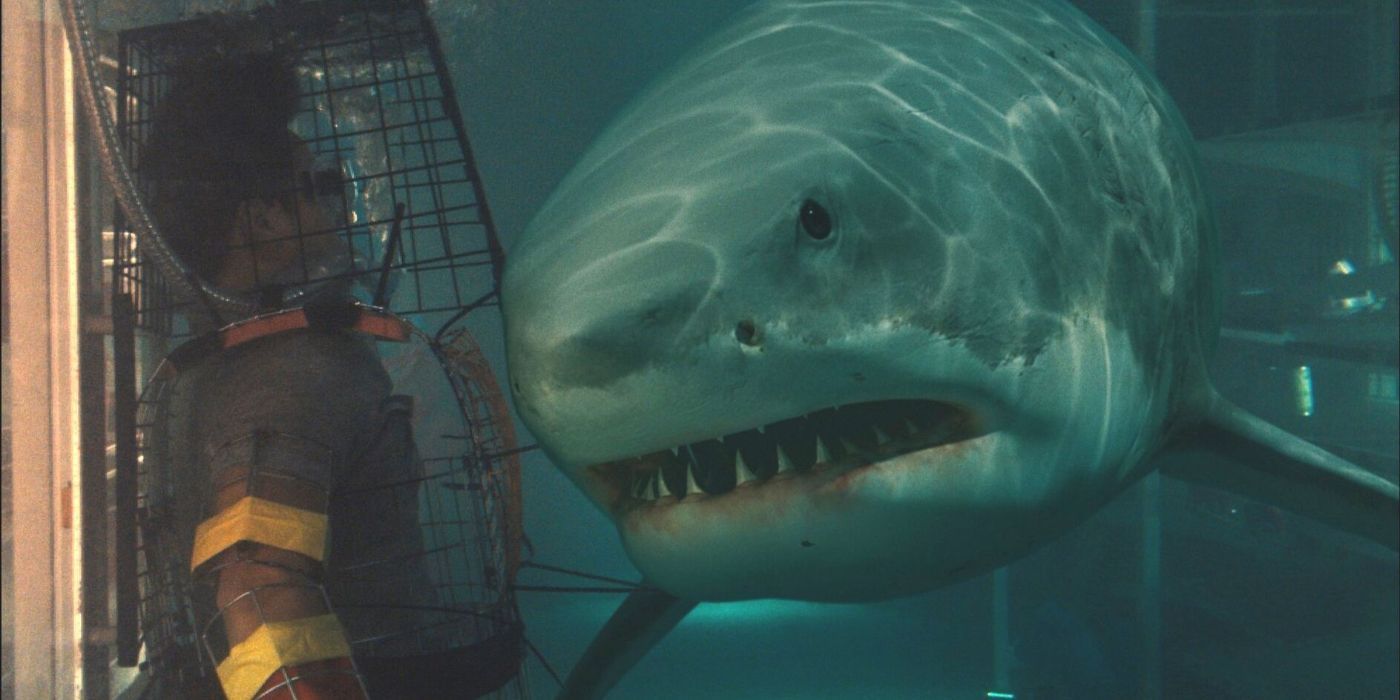 Bait 3D is an Australian-Singaporean 3D horror disaster film that follows a group of people who become trapped in a submerged grocery store when a freak tsunami hits. Unfortunately, as they try to escape, they are hunted by a group of hungry great white sharks. While this movie is no cinematic masterpiece, it's certainly not bad either. It's campy fun, while still being a fairly passable horror film, offering an interesting twist on the classic shark movie monster, by placing the protagonists indoors. Bait 3-D is similar to Alexandre Aja's 2019 summer blockbuster, Crawl, but with sharks instead of alligators. Bait can currently be streamed for free - albeit with ads - on Vudu, Tubi, and IMDB TV. It also rents online for $3.99, and sells for only $7.99.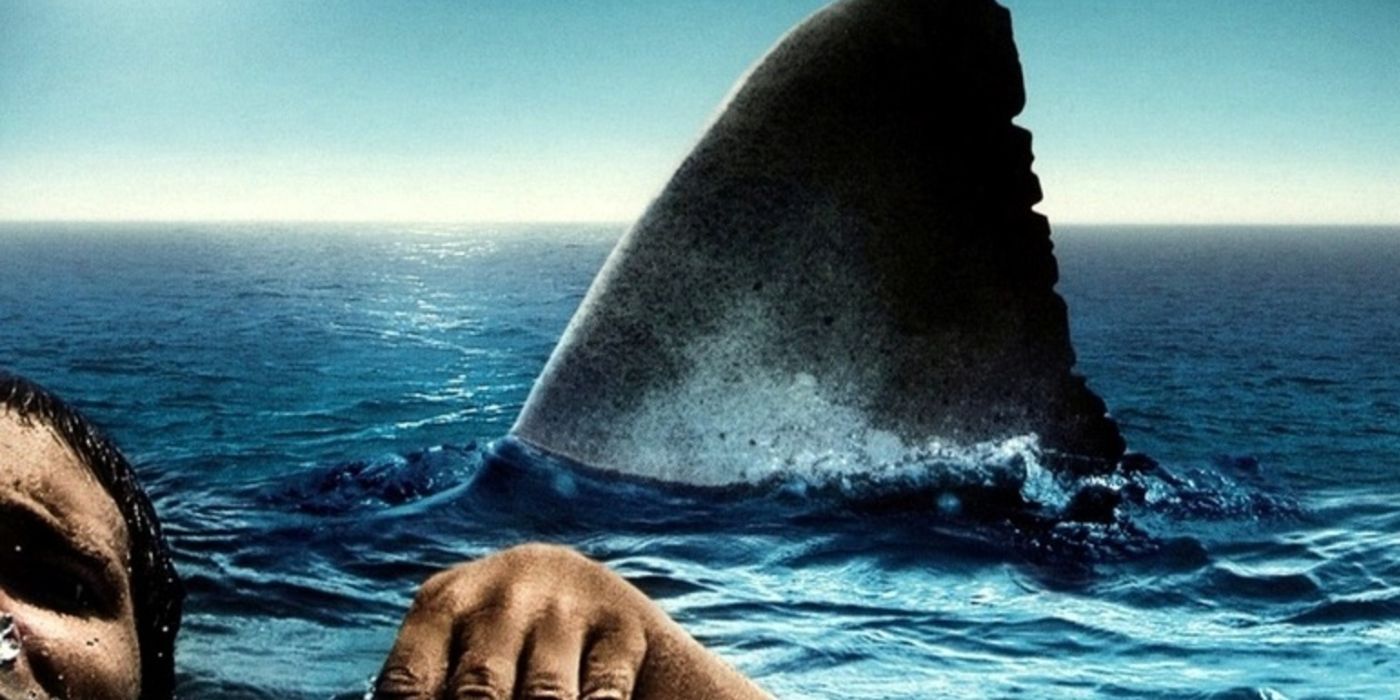 This Australian horror film focuses on a sailing trip that turns disastrous when the boat sinks and a great white shark starts hunting the helpless passengers. Directed by Andrew Traucki, The Reef is one of a few modern killer shark movies that has performed quite well, featuring an 80% rating on Rotten Tomatoes. It features great scares alongside all the tension of a deep sea monster movie. Besides streaming on Amazon Prime, The Reef also streams for free - with ads - on Tubi, and can be rented online for $3.99 and purchased for $7.99.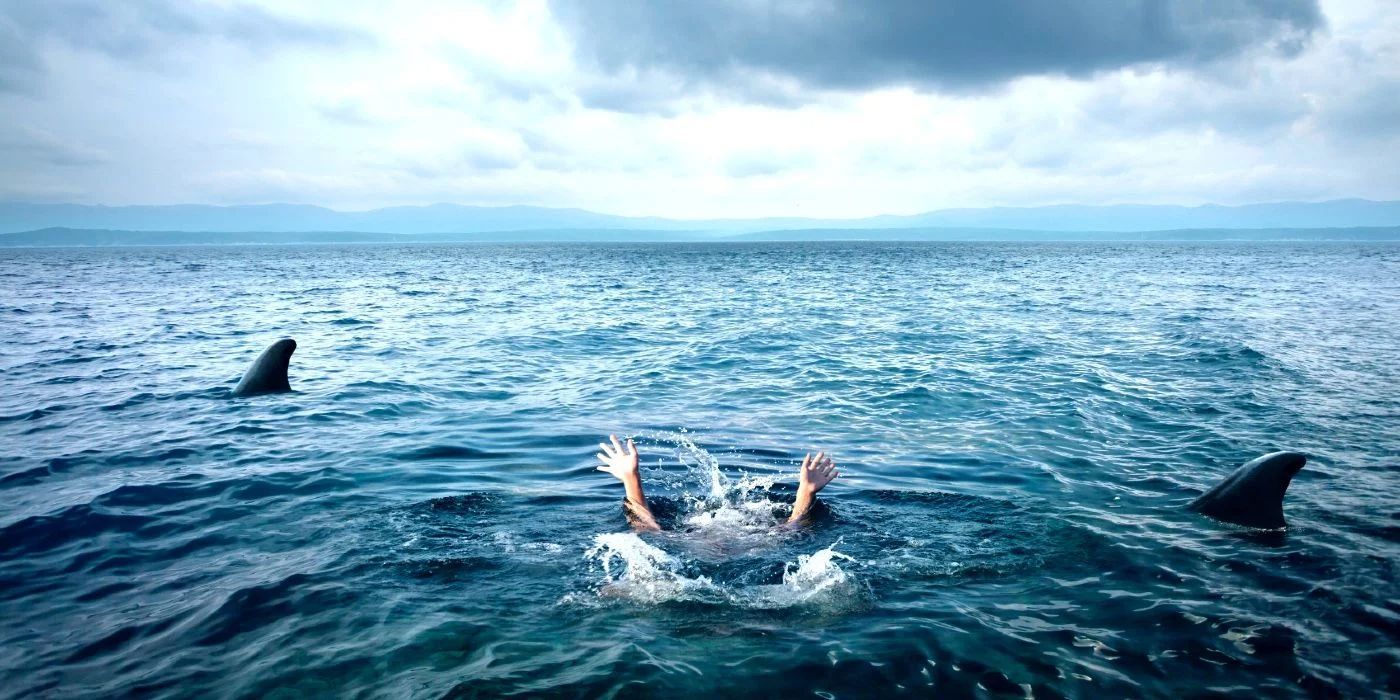 When the couple, Daniel and Susan, embark on a tropical vacation, they do so with the intent of giving their diving certifications a spin. When they separate themselves from the group during a dive, an incorrect head count leaves them stranded in open water with sharks lurking beneath. Open Water offers great thrills and is based on the true story of a couple left behind in shark-infested waters, making the scares all the more real. For those without the ability to stream on Hulu, Open Water also rents online for between $2.99 and $3.99, and can be bought digitally for only $7.99
Related: Open Water & The Reef Prove Shark Movies Are Scariest Without CGI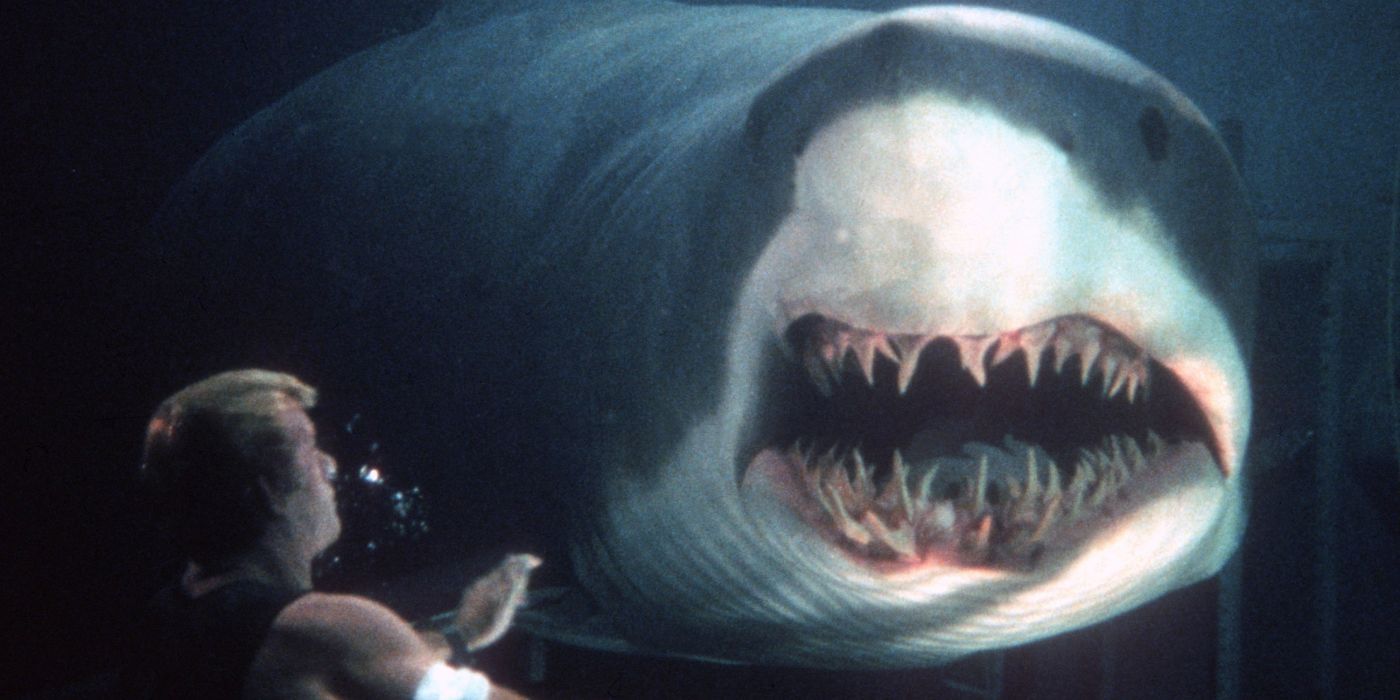 Deep Blue Sea is a science-fiction horror film that centers on an island research facility where scientist, Dr. Susan McAlester (Saffron Burrows) is harvesting the brain tissue of DNA-altered sharks as a possible cure for Alzheimer's disease. But, when the facility's backers send an executive (Samuel L. Jackson) to investigate the experiments, a routine procedure goes awry and a shark starts attacking the researchers. Soon the sharks are outnumbering the scientists and they have to fight to keep the creatures contained and stop them from escaping into the ocean. This movie offers the best of science fiction monster movie tropes, plus sharks. While Deep Blue Sea currently hunts the Netflix waters, those interested in a rental can do so for $3.99 at all major retailers, or purchase the movie for $7.99.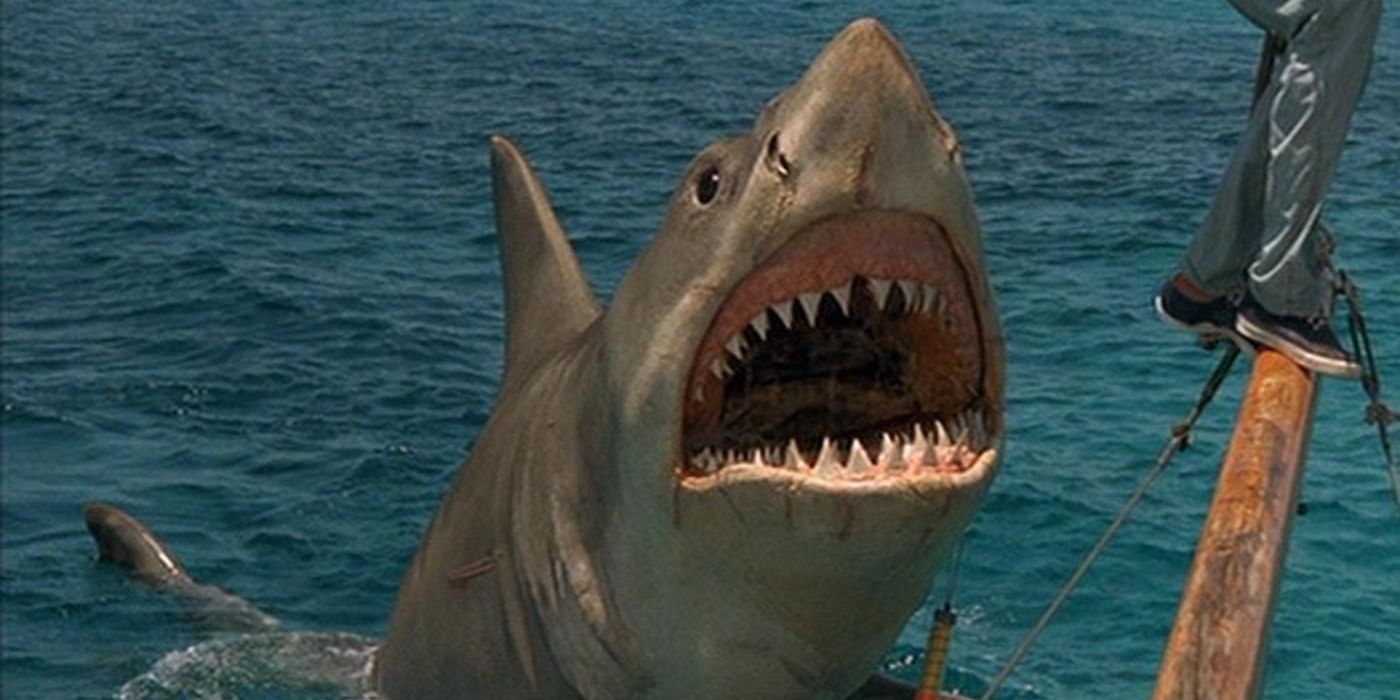 Jaws: The Revenge is a rather infamously bad movie, but in the right mood, it's the fun kind of bad. After all, it features Michael Caine coasting through a role that he admits he took to buy a new house, and a voodoo-powered shark that gets up on its tail fin and roars like a lion for some reason. The fourth Jaws flick currently streams on Netflix, and can be rented digitally for $3.99, with purchase available for $14.99.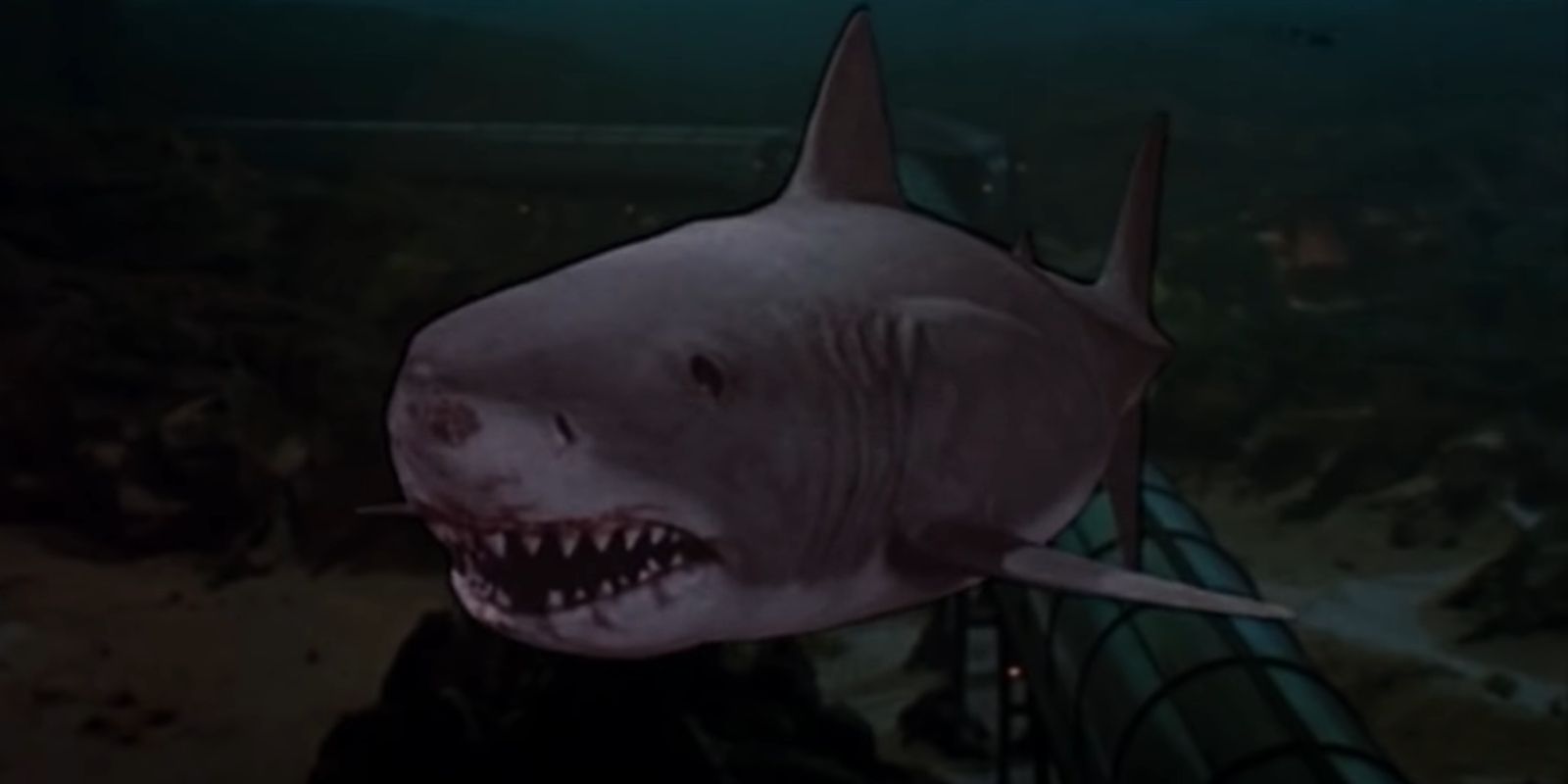 Like Jaws: The Revenge, Jaws 3-D is a really bad movie, but can be fun under the right circumstances, especially for those ready to laugh at lots of hilariously awkward-looking 3-D effects shots. Moving the action to SeaWorld is also an interesting move. Jaws 3-D also streams on Netflix, as well as renting for $3.99 and selling for $14.99, just like The Revenge.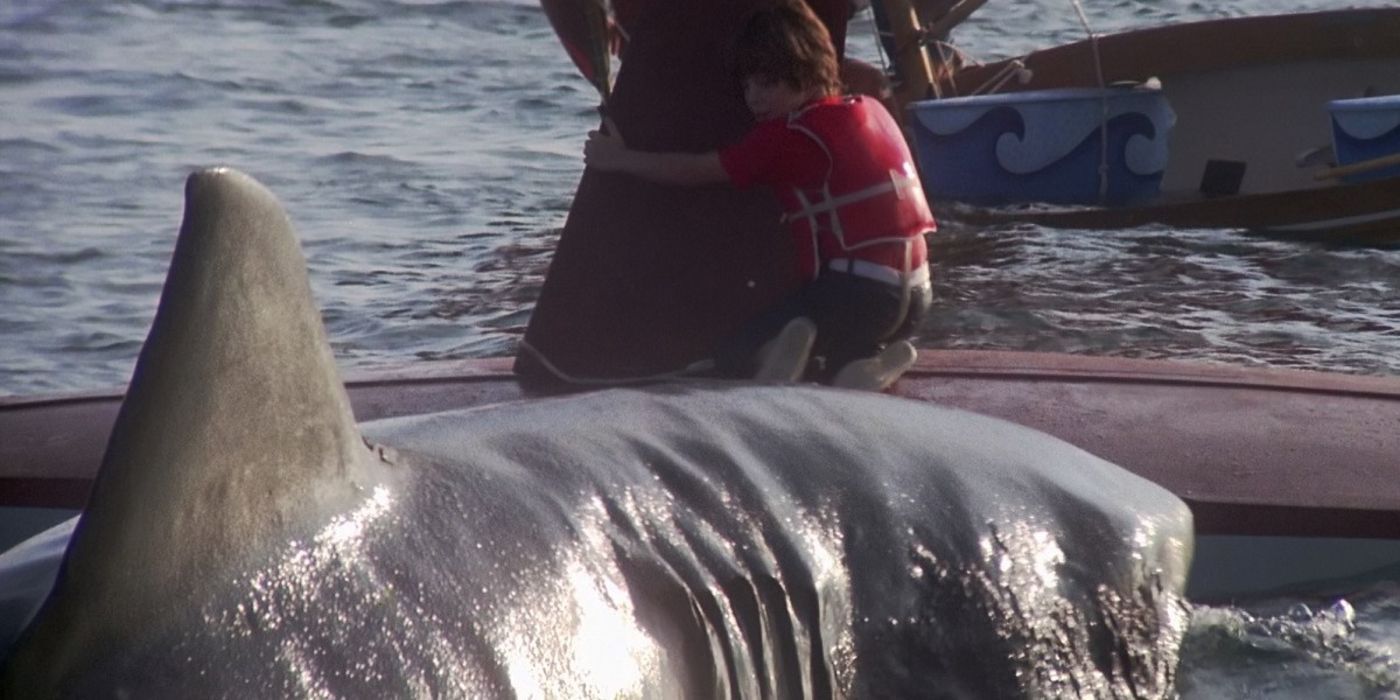 Years after the original shark attacks of Steven Spielberg's Jaws, Sheriff Martin Brody finds new trouble lurking in the waters of Amity Island. But, Mayor Vaughn wants to rid the beach town of the stain on its reputation and pushes forward with a sailing competition even after two divers disappear, despite the sheriff's warnings. Everyone thinks the sheriff is just experiencing post-traumatic stress, but then a shark fin cuts through the waters. Jaws 2 is a great followup to the original film, and the only of the Jaws sequels to offer serious thrills with a believable plot. Like its follow-ups, Jaws 2 streams on Netflix, and can be rented digitally for $3.99 and bought for $14.99.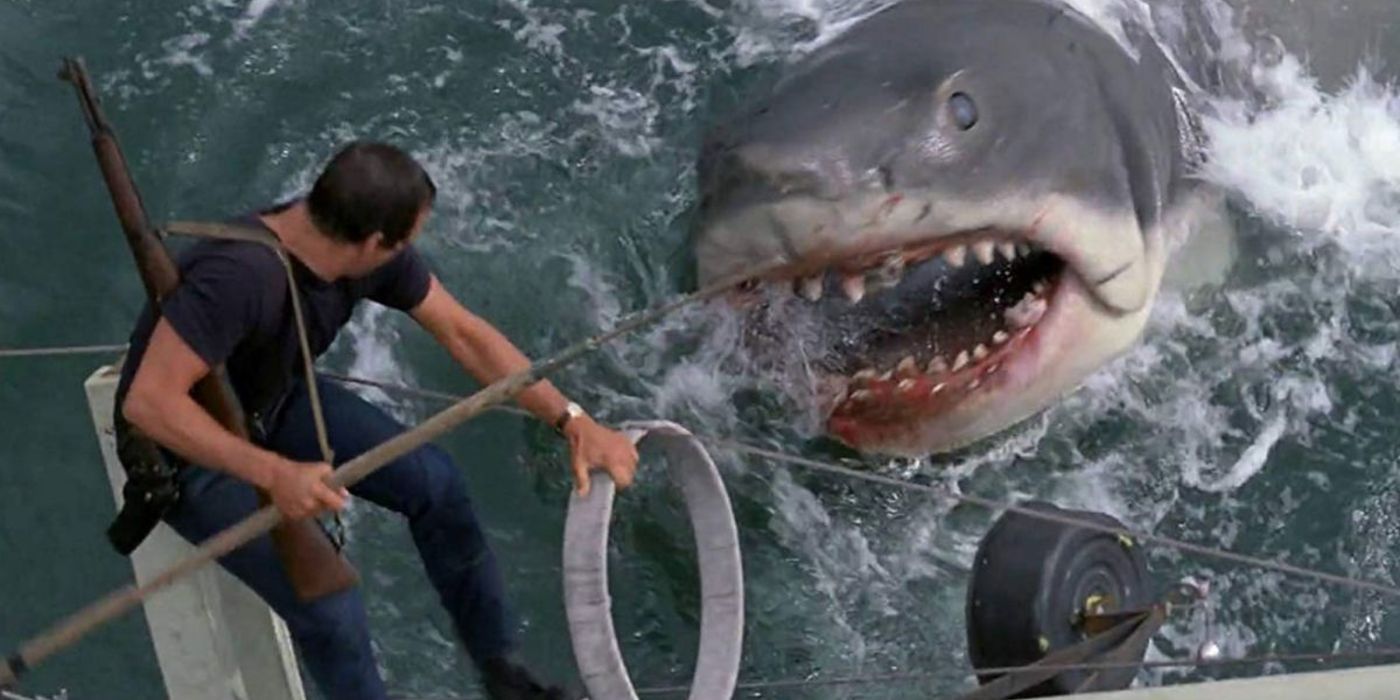 The iconic original shark film, Jaws, is the best of the best. It follows a series of attacks off the coast of Amity Island, a New England tourist town, as police chief Martin Brody attempts to close the beaches, but clashes with local politicians. When ichthyologist Matt Hooper and the grizzled ship captain Quint, played by Richard Dreyfuss and Robert Shaw, offer to help Brody capture the killer beast, the trio engage in an epic battle of man vs. nature as they set out to sea. Arguably one of the greatest killer shark movies of all time, Jaws is one nobody should skip. It also streams on Netflix, and rents online for $3.99, as well as being available for purchase for $14.99.