Who Play The Twins In Sex Education Season 3 (& How They Link To Mr. Groff)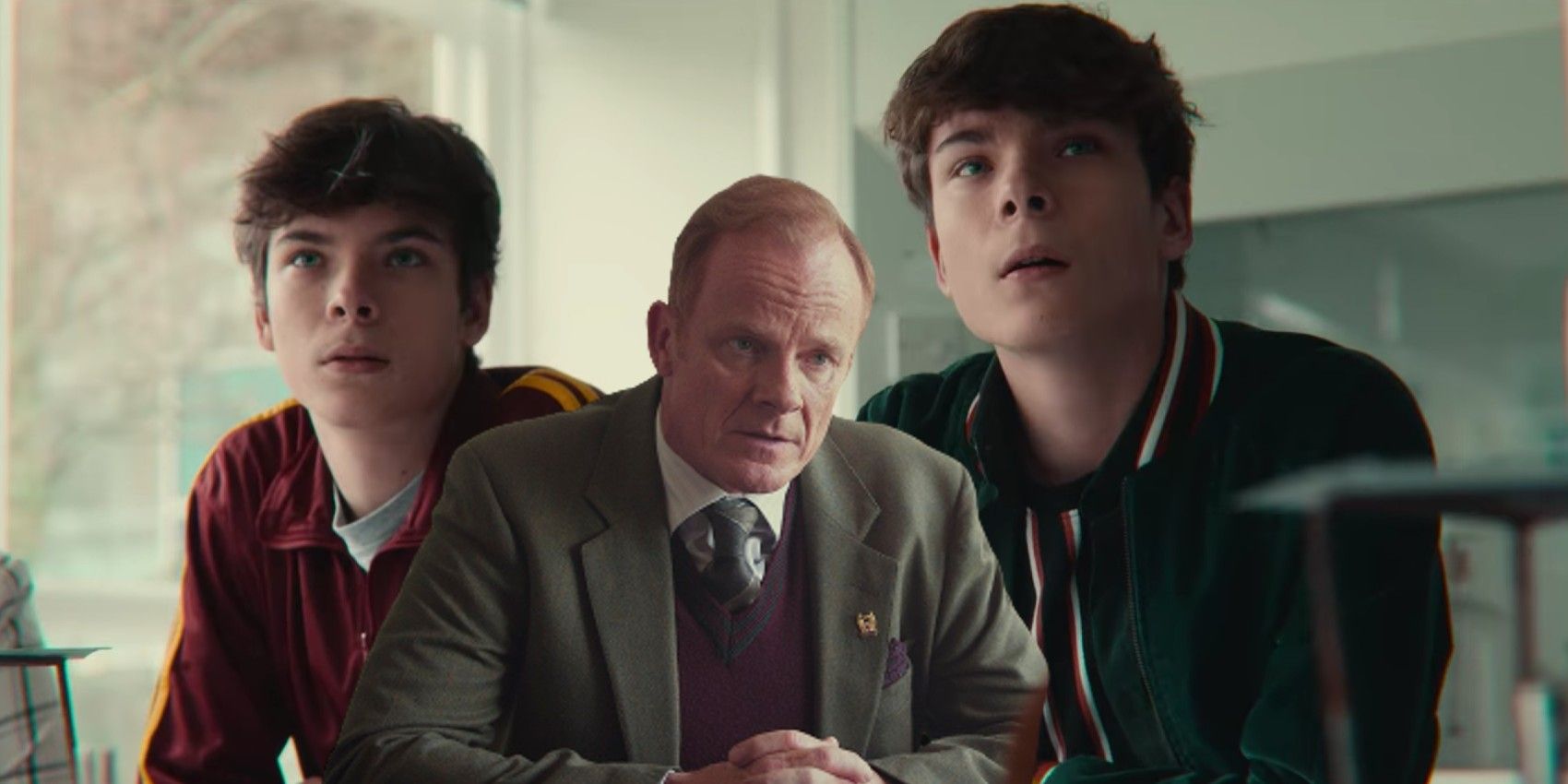 There is a standout pair of twins in Sex Education season 3, and as it turns out, they are related to Mr. Groff. The Netflix hit Sex Education has succeeded in creating flawed yet remarkable characters, including Michael Groff (Alistair Petrie) and his son Adam (Connor Swindells). First introduced in season 1, Michael was the strict and archaic headmaster of Moordale Secondary. His rigid demeanor and authoritarian discipline style earned him the dislike not only of his students, but also of his family. After being dismissed from his job, Michael now lives with science teacher Colin Hendricks (Jim Howick), as he tries to save his marriage and find happiness on his own terms.
Meanwhile, mainly due to his family's dynamics, Adam started out on the show as a bully. Fortunately, Sex Education season 3 gave him the opportunity to break out of and learn from the past, treating others better. Adam even took the blame when Rahim got himself into trouble on their trip, but right before that cover-up happened, most of their classmates were laughing at the situation. This includes a pair of twins standing beside their English teacher Emily Sands (Rakhee Thakrar).
RELATED: Sex Education's Adam Transformation Is Its Biggest Triumph Yet
But who exactly are these twins? Eagle-eyed viewers were quick to recognize the uncanny resemblance between the twins and Michael Groff. That is no accident, as the teenage boys were actually Alistair Petrie's sons. The news was met both by shocked and excited viewers, some of whom believe that Connor Swindells was related to Petrie as well.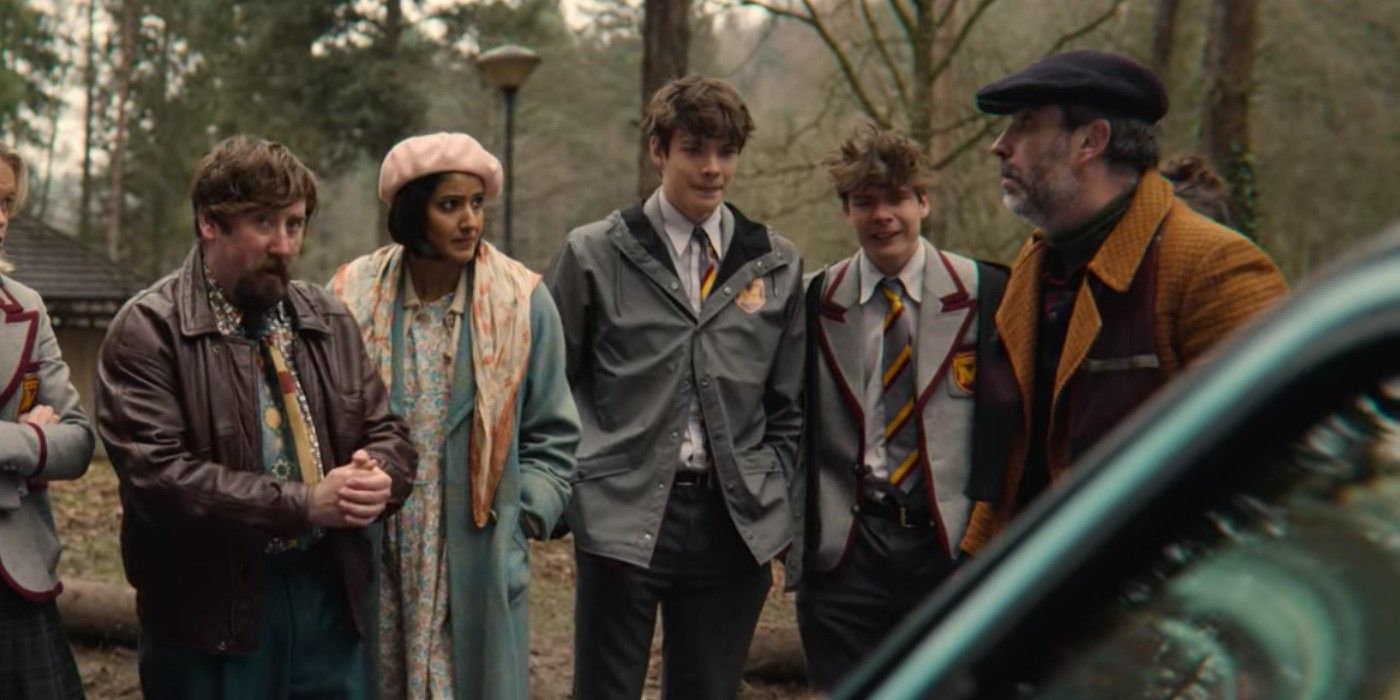 Although they play background characters, 18-year-old twins Cal and Brodie Petrie, caught the attention of Sex Education fans. Aside from the school trip episode, they were also spotted sitting in the science lab, as the new headmaster Hope Haddon announced her school uniform mandate. Born on March 5, 2003, to Petrie and actress Lucy Scott, the twins also have an older brother.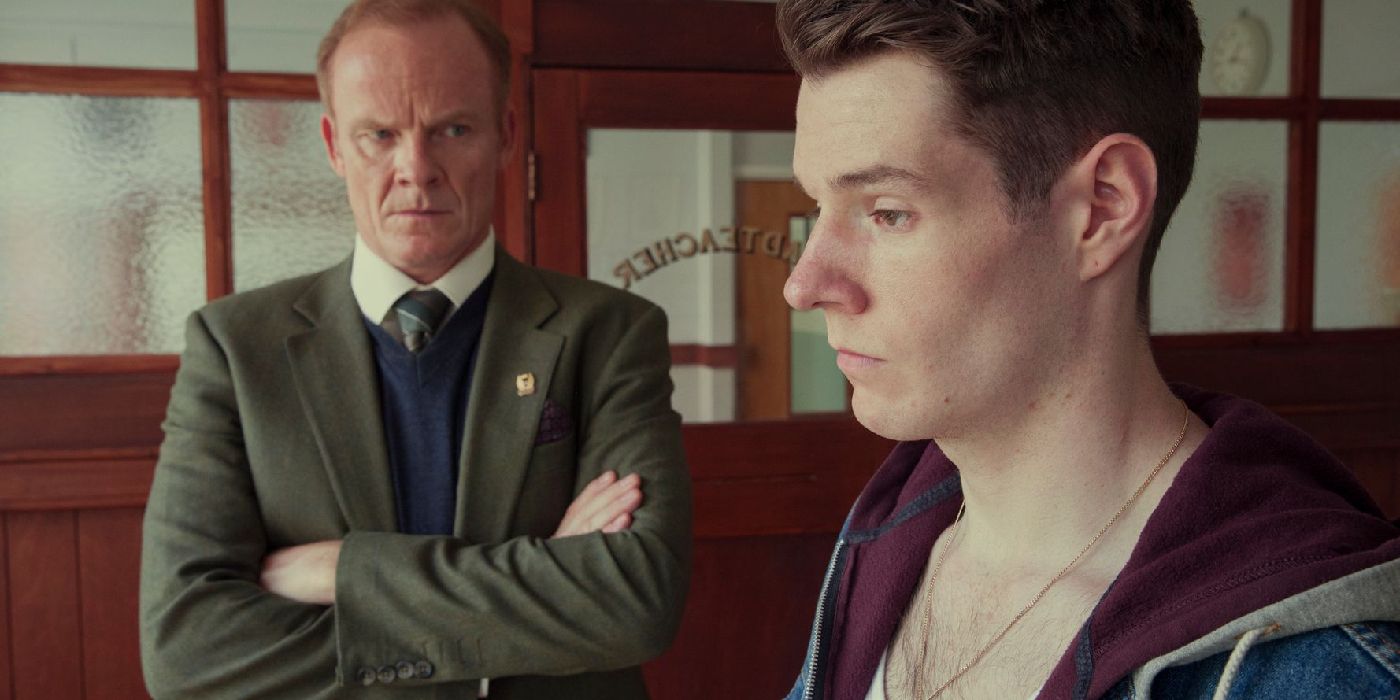 Despite the mind-blowing physical resemblance and similarity of mannerisms, Connor Swindells and Alistair Petrie are not related in real life. For years now, fans have been speculating online about the true relationship between the two, but the truth simply is: Sex Education has excellent casting and acting, which makes the show all the more convincing and successful. However, the fact that they are not blood-related does not stop the onscreen father-and-son from building a familial bond and singing praises to each other. Alistair even posted on Instagram, explaining the mystery of their relationship and saying how proud he is of Connor, while thanking the fans of Sex Education.
NEXT: Sex Education Season 3 (Mostly) Fixes Its Mr. Groff Problem