Why Lecy Goranson Wasn't In The Conners Season 4 Premiere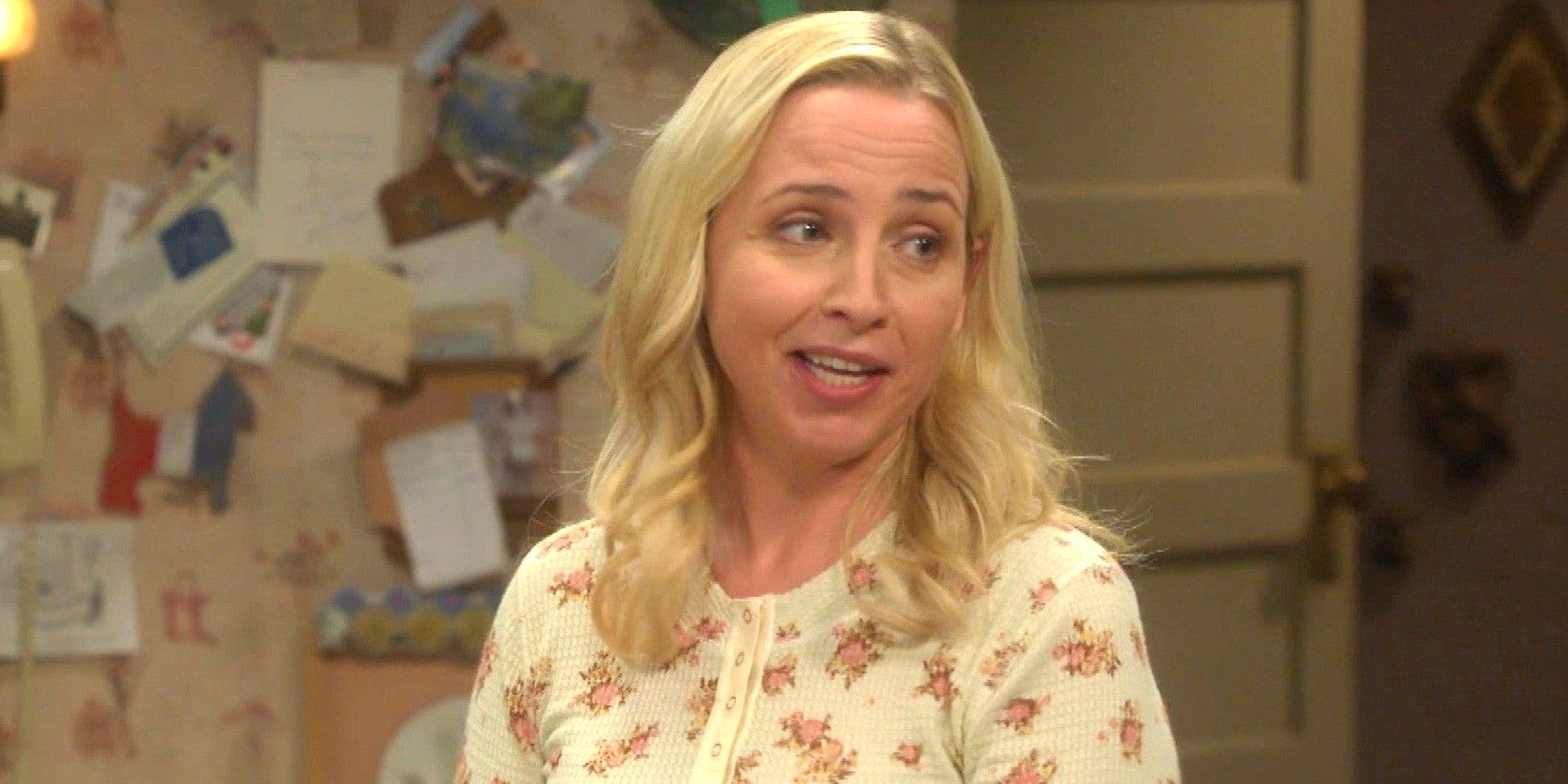 The Conners actress Leslie Goranson has explained her absence in the season 4 premiere. The ABC sitcom is a spin-off continuation of the 2018 Roseanne reboot, which was canceled after its lead star Roseanne Barr was accused of posting a racist tweet about a former government official. The new show picks up after the death of Barr's matriarch, and it follows the titular family through the trials and tribulations of their everyday life. Season 3 particularly focused on the Conners' struggles during COVID, and now season 4 is continuing their story beyond the pandemic.
Season 4 debuted on September 22 with a live show. The cast performed before a fully vaccinated and masked live studio audience for both the West and East coasts, with some fans appearing as special guests after winning their chance to be on the show through the "You Can Be A Conner" contest. The episode mostly centered on the fallout of Darlene (Sara Gilbert) and Ben's (Jay R. Ferguson) split, while also setting up the mood for Dan (John Goodman) and Lousie's (Katey Sagal) wedding. A religious theme also carried throughout the show, which is likely to play out through the entire season. In the premiere, all of the usual suspects from the original cast appeared, save for Lecy Goranson's Becky, whose character was shown to be at a "sober retreat." Since Goranson is a regular on The Conners, her absence from the much-anticipated live premiere left some fans baffled.
Related: The Conners Reveals How Becky's Late Husband Mark Died
Recently, while talking to TV Line, Goranson revealed missed The Conners season 4 premiere because she was attending the Canal Shores Invitational, a charity gala for first responders hosted by Dharma & Greg's Joel Murray, in Chicago. Goranson explained that the charity event takes place annually, but last year it couldn't happen due to the pandemic. Hence, although it was hard for her to choose between her "Conners family" and the event, she chose to attend the gala because she felt that it was important, and a matter of "priority" to demonstrate her support to those who put "their lives on the line for people every single day." Read Goranson's full comments below:
"Unfortunately, the event didn't happen last year because of COVID, and it just so happened that this year, it fell during the live show. I was very, very torn, because I love the show, and it's my job — and I did miss my Conners family very much. But I was very, very happy to be present at the charity event. This was my third year going, and it's just a wonderful thing to be a part of. It's important for me to connect with those who are putting their lives on the line for people every single day, and to show my support is something that's a priority for me."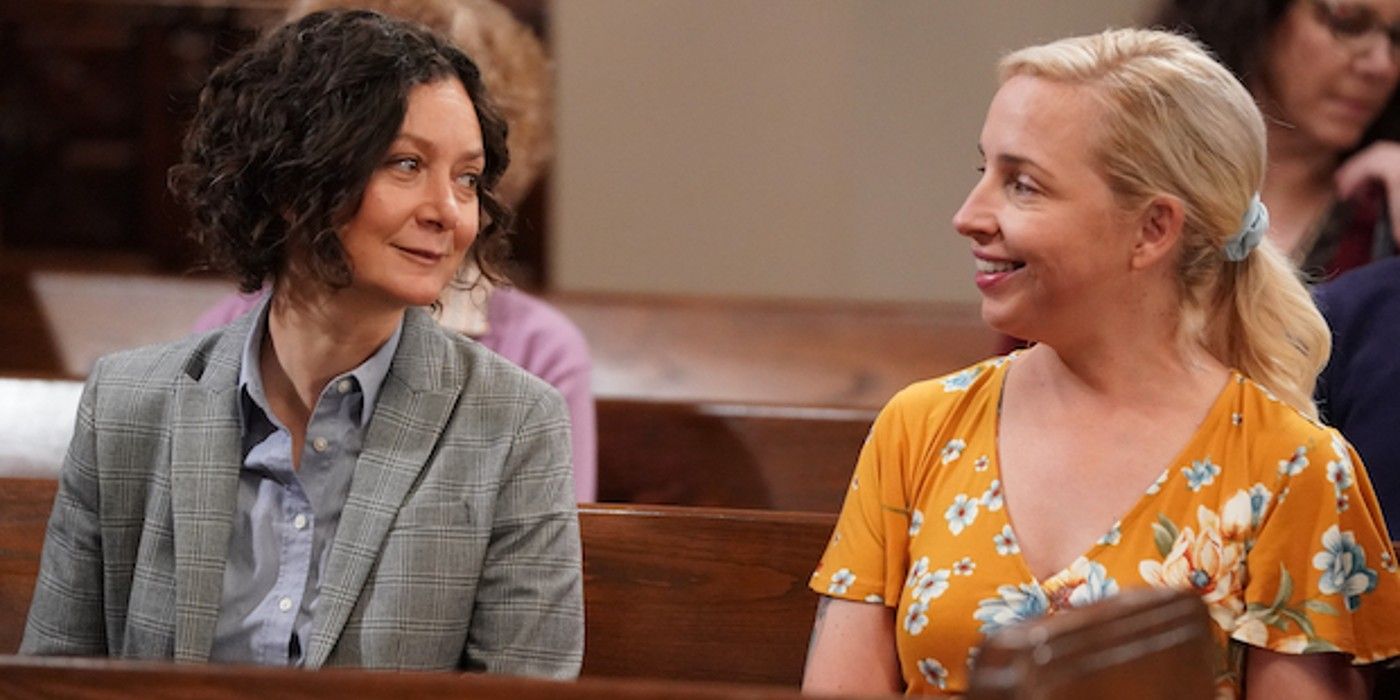 Although Gornanson missed the beginning of The Conners season 4, she will pop up in the upcoming episode titled, "Education, Corruption, Damnation." Also starring in the episode is Seinfeld's Jason Alexander as Pastor Phil, who will deliver an inspiring speech at Becky's Alcoholics Anonymous meeting. Becky will introduce Alexander's character to Darlene, who is seeking religious counsel after breaking up with Ben. Goranson has already previewed the storyline for her character in upcoming episodes, saying season 4 is all about Becky trying to get her old life back. She has reenrolled in school and is returning to her academics-focussed self, who used to get straight As.
It goes without saying that fans deeply missed Becky (and Goranson) in The Conners season 4 premiere. Goranson was the show's star performer last season, and her character's battle with alcoholism was a moving emotional arc. Fans are naturally curious to see in what kind of a place is Becky now after where the season 3 finale left her. Many had expected to learn more about Becky's whereabouts in season 4's first episode, but it seems viewers are in for a longer wait. Still, it is commendable that Goranson prioritized a noble cause over the job she loves so much, and The Conners showrunners must also be appreciated for supporting the actress in fulfilling her obligations to society. Hopefully, there will be several scenes of Becky for fans to savor in the new episodes to make up for her brief absence.
Next: The Conners Killed A Roseanne Character Off-Screen
Source: TV Line