Worth Cast & Character Guide: What The Real People Look Like
Netflix's new movie Worth stars Michael Keaton in a true story based around the events of 9/11; here's a guide to the cast and characters. In the two decades since the September 11th attacks, Hollywood has told parts of the story repeatedly. Movies like Paul Greengrass' United 93 focused on the plane hijackings and the passengers aboard them, while Oliver Stone's World Trade Center focused on first responders, and a multitude of films highlighted different elements of the Iraq War that followed.
Worth brings a unique perspective to what transpired on September 11, 2001 by dealing more with the aftermath of the people who lost loved ones on that day. Worth's story is focused on lawyer Kenneth Feinberg and the United States' efforts to create the September 11th Victim Compensation Fund. Worth shows Feinberg's story as he takes the job of Special Master of the VCF, putting him in charge of the unenviable task of figuring out how much each person's life was worth. Feinberg originally approaches this job from a strictly financial perspective, looking at salaries and yearly payments for each person, to determine the value of each person's life. This leads to different figures for each individual, which raises the debate about all lives not being equal. Worth tackles the question head-on and shows Feinberg's journey to determining how much each victim's family should receive, and who should receive the payments.
Related: Why Worth Was Right Not To Show The Terrorist Attack
Since Worth is based on a true story, the majority of its cast are playing real people who were involved in this story. Directed by Sara Colangelo and written by Max Borenstein, Worth received mixed reviews after it was released on Netflix. However, the movie features a great ensemble cast and a new perspective on the events of September 11th. Here's a guide to Worth's cast and characters, including what some of the main characters looked like in real life.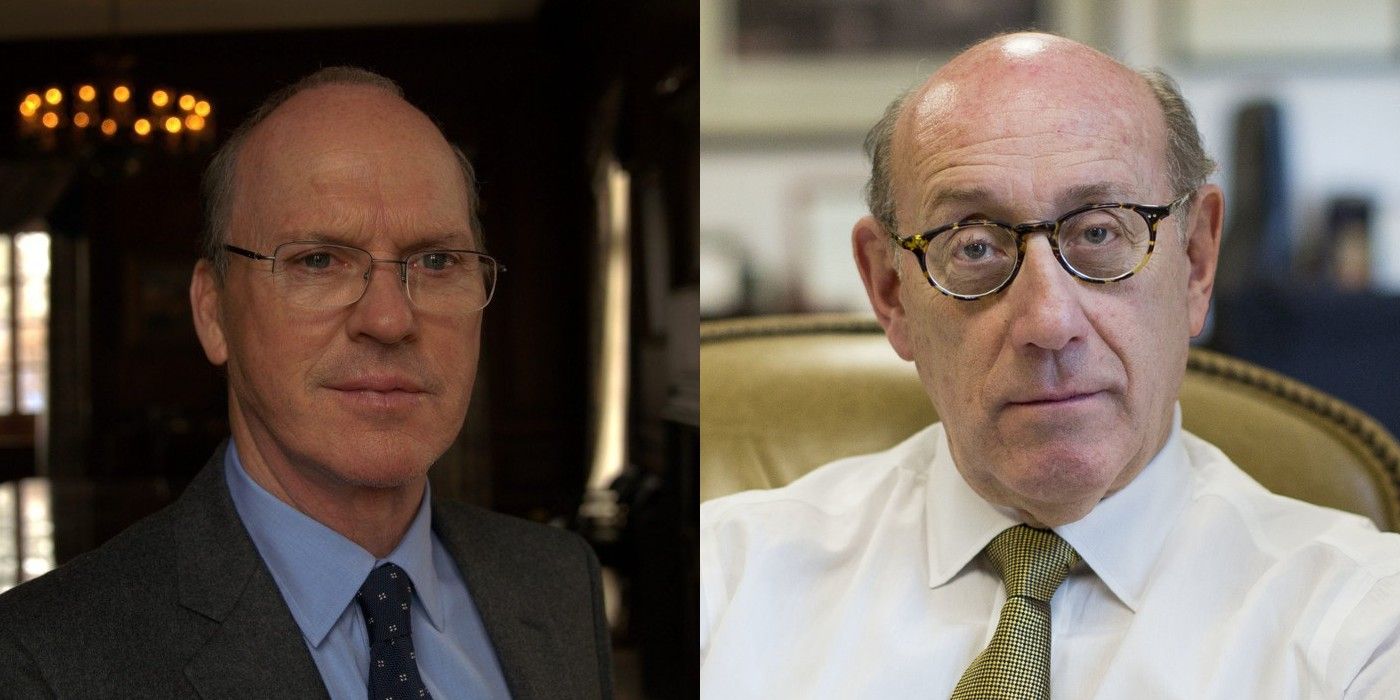 Michael Keaton stars in Worth as Ken Feinberg, the attorney who became Special Master of the September 11 Victim Compensation Fund. It was Feinberg's change in approach to look at each case individually that led to the VCF having 97 percent of eligible participants accept the deal. Keaton is one of the most recognizable actors in Hollywood thanks to his wide-ranging filmography. He previously starred in Beetlejuice, both of Tim Burton's Batman movies, and Spider-Man: Homecoming. Keaton is also no stranger to starring in true story films like Worth and playing real people. He recently played Ramsey Clarke in The Trial of the Chicago Seven, Ray Kroc in The Founder, and Walter Robinson in Spotlight.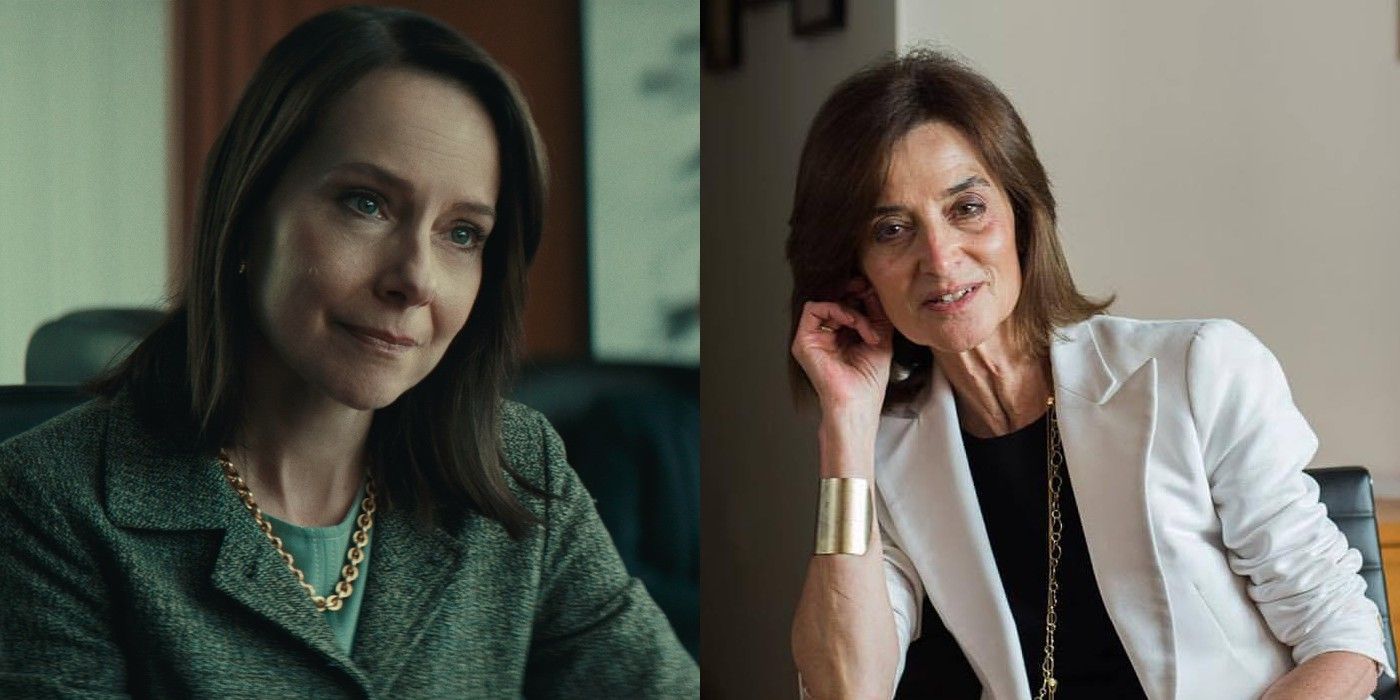 Amy Ryan played Camille Biros, Feinberg's co-worker, in Worth. Biros is Feinberg's most experienced and trusted business partner at the Law Offices of Kenneth R. Feinberg. She worked on multiple VCFs prior to and following the September 11 VCF. Biros is played by Amy Ryan, who is best known for playing Holly Flax on NBC's The Office. She previously worked with Michael Keaton in Birdman or (The Unexpected Virtue of Ignorance). Ryan is also no stranger to true story films, as she recently portrayed Mari Gilbert in Lost Girls and Vicki in Beautiful Boy.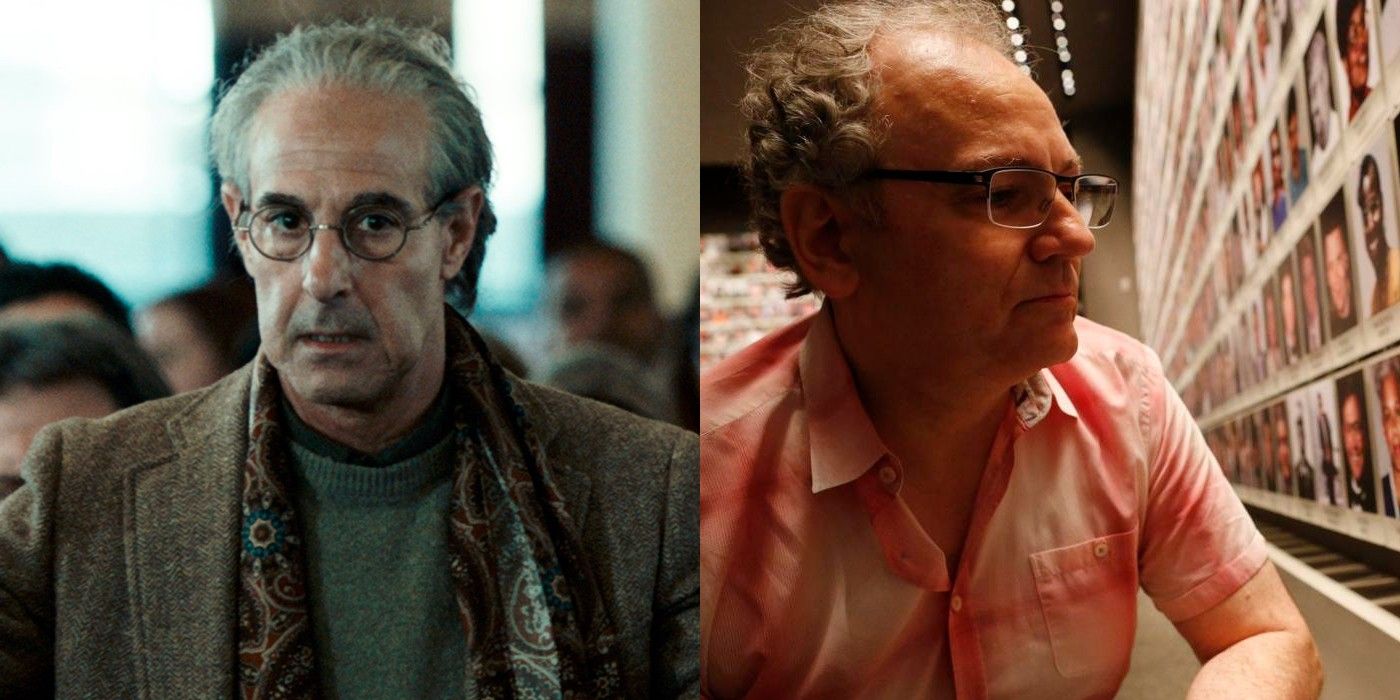 Stanley Tucci plays Charles Wolf in one of Worth's third lead role. Wolf lost his wife Katherine during the September 11 attacks. He launches the Fix the Fund campaign after learning details of Feinberg's VCF and becomes a vocal critic of Feinberg's operation. Stanley Tucci has an accomplished career with one Oscar nomination and appearances in major franchises like Transformers, The Hunger Games, and the MCU. He also worked with Keaton in the past on Spotlight, where he played Mitchell Garabedian.
Related: How Much Time Passes Between Hunger Games & Mockingjay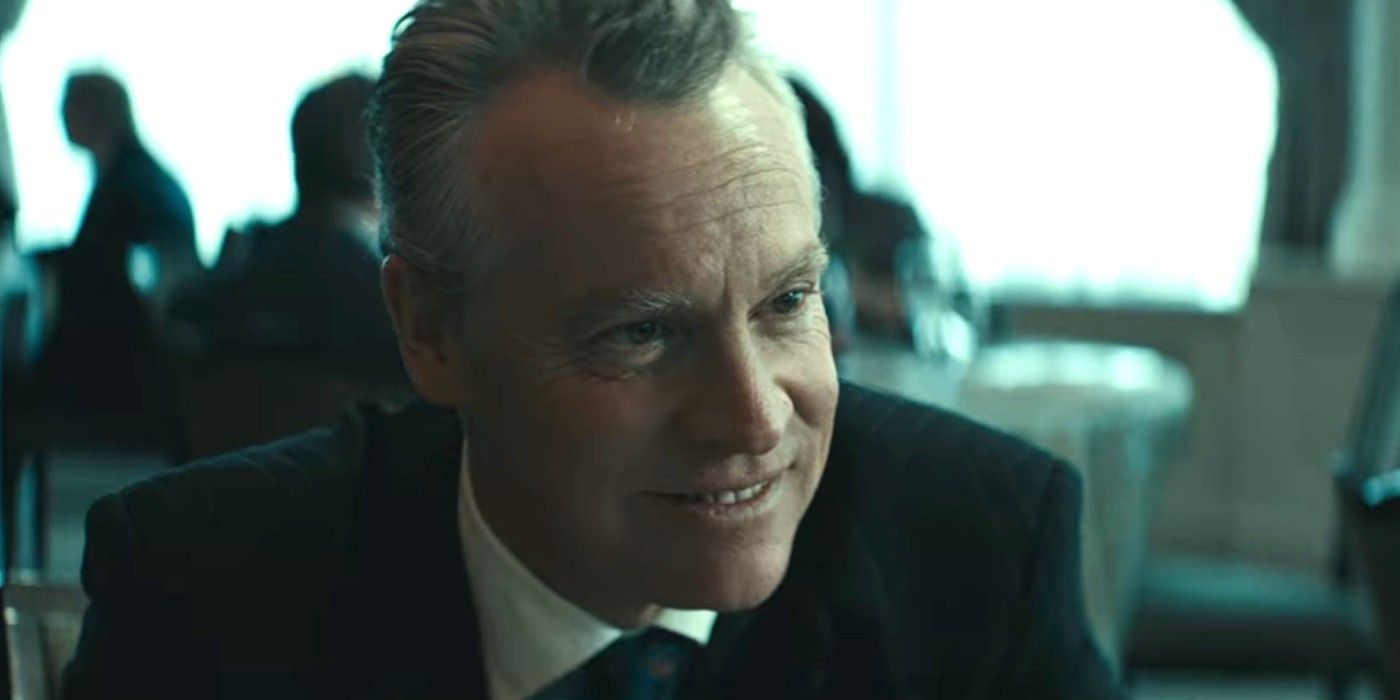 Tate Donovan plays Lee Quinn, a rival lawyer to Feinberg, in Worth. Unlike most of the other characters featured in the Netflix original movie, Lee Quinn is not a real person. He is a composite character meant to represent the various lawyers that Feinberg dealt with during the September 11 Victim Compensation Fund. Donovan originally voiced Hercules in Disney's animated Hercules movie, and he eventually played Jimmy Cooper in The O.C. Donovan also played Bob Anders in Argo and Doug Weston in Rocketman.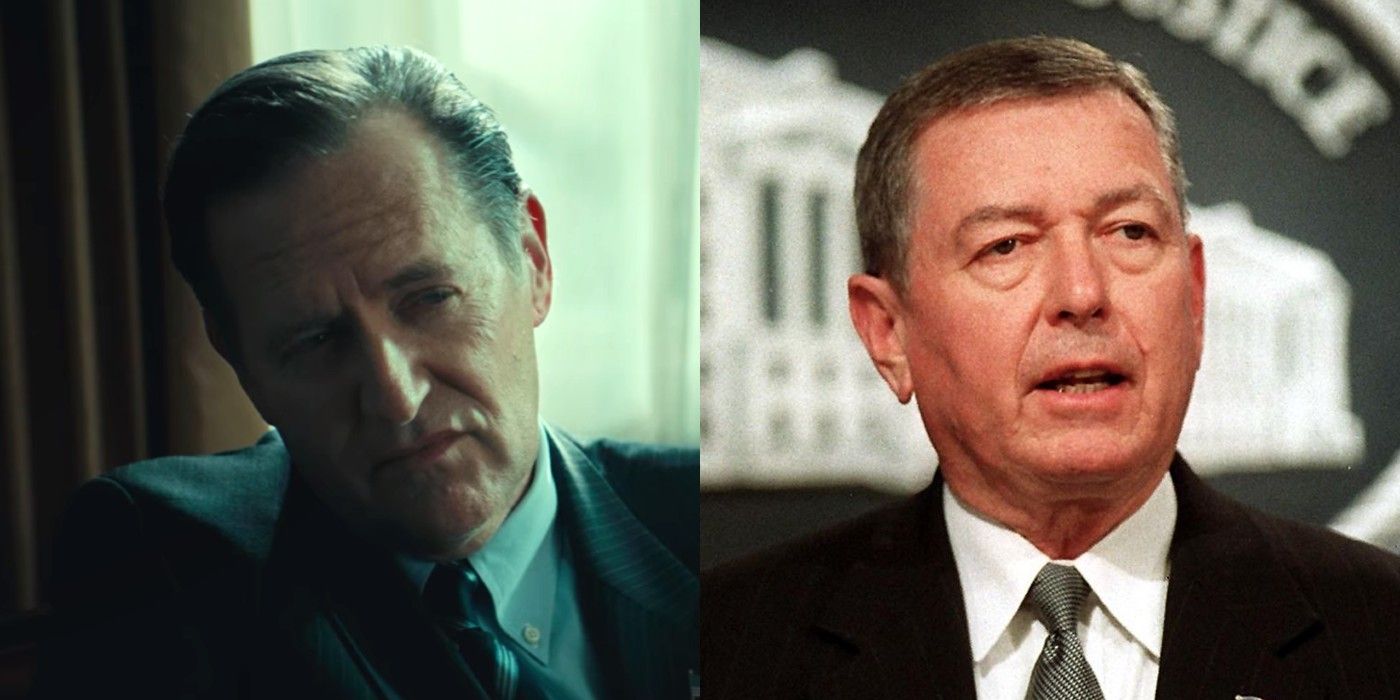 Victor Slezak plays U.S. Attorney General John Ashcroft in Worth. Ashcroft served in that role under George W. Bush's presidency, and both in real life and in the movie, Feinberg met with Ashcroft multiple times to discuss how the VCF was progressing. Slezak previously played another real-life politician in a different 9/11-based movie, as he portrayed Senator Jay Rockefeller in 2019's The Report. He also played a senator in Succession season 2.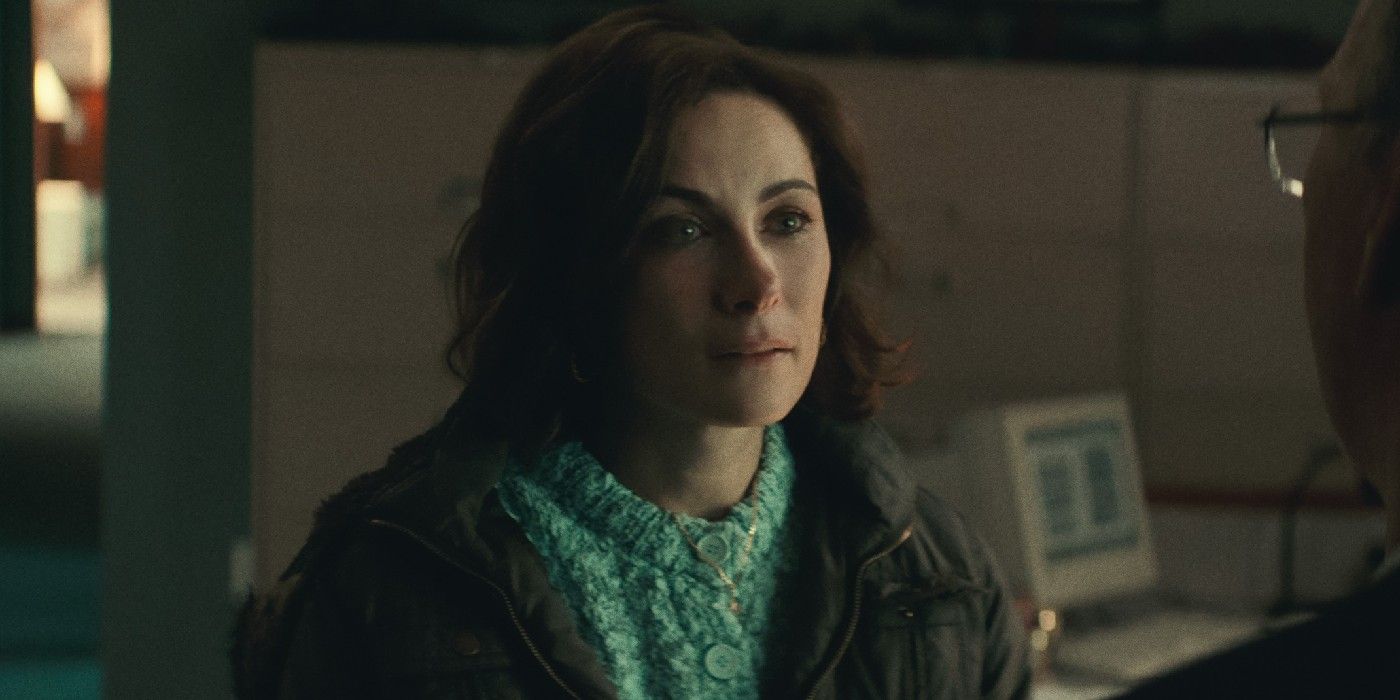 Laura Benanti as Karen Donato: Laura Benanti plays Karen Donato, the wife of a firefighter who died on 9/11. She is a composite character and not based on a specific real person. Benanti is best known for playing Alura Zor-El in Supergirl on The CW.
Chris Tardio as Frank Donato: Chris Tardio plays Frank Donato, the brother-in-law of Karen, who strongly opposes the VCF. Tardio's previous roles include Ray Donovan, Daredevil season 1, and The Sopranos season 2, which was his acting debut.
Shunori Ramanathan as Priya Khundi: Shunori Ramanathan plays Priya Khundi, a previous student of Feinberg who joins the VCF. She was meant to start a new job working in the Twin Towers the week after the attacks. Ramanathan previously appeared in The Big Sick, Netflix's Gypsy series, and Search Party.
Talia Balsam as Dede Feinberg: Talia Balsam plays Dede Feinberg, the wife of Ken, in Worth. Balsam is best known for playing Mona Sterling in Mad Men and more recently played Dallas in Divorce.
Ato Blankson-Wood as Darryl Barnes: Ato Blankson-Wood plays Darryl Barnes, who works for Feinberg as part of the VCF. Blankson-Wood previously appeared in BlacKkKlansman, Detroit, and She's Gotta Have It. He also was in Sara Colangelo's previous directorial effort, The Kindergarten Teacher.
Marc Maron as Bart Cuthbert: Marc Maron plays Bart Cuthbert, the lawyer representing Nicholas Donato's mistress, in Worth. Maron doesn't physically appear at any point in the movie, as his role is voice only. The longtime comedian recently drew praise for his performance in GLOW and also portrayed Jerry Wexler in the Aretha Franklin biopic Respect.
MORE: What Flash Movie's Bloody Batman Suit Reveals About Michael Keaton's Return