10 Beyonce Songs Most Played In Movies & TV | Screen Rant
As one of the most influential multitalented pop stars on the planet, Beyonce Knowles continues to impact an impact across the entertainment world. When she isn't recording a new album, performing live in front of fans, or acting in a new project, Beyonce's mega-popular music is often used by other filmmakers and showrunners to help increase their fan base and promote a lucrative marketing tie-in.
RELATED: Beyonce's 10 Best Singles, Ranked By Spotify Streams
Of her six solo albums released between 2003 and 2016, several of Beyonce's biggest hits have been recycled in various films and TV shows. Can you guess which ones have been used the most often?
Track #2 from her third album I Am...Sasha Fierce, "Halo" is a smash hit record that has been appropriated several times on the big and small screen. After being featured on So You Think You Can Dance 2009, the song was used on Glee the following month.
According to Tunefind.com, "Halo" has also been featured on such TV shows as Girls, The Voice, Heathers, People Just Do Nothing, and most recently on We're Here. The song made a second accompaniment to So You Think You Can Dance in the Vegas Call Back episode in Season 7. It's also been used in such films as If I Stay, and Cake.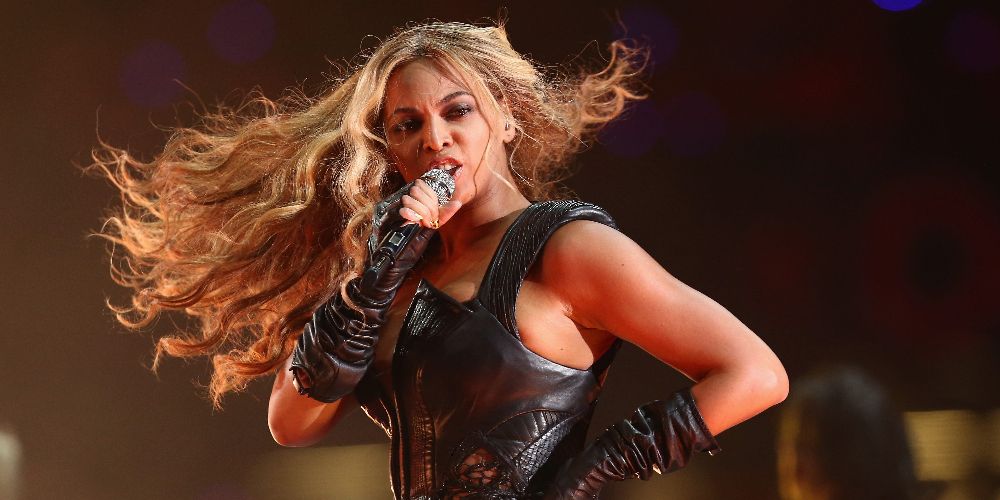 The opening track of her debut solo album, "Crazy in Love" is one of Beyonce's biggest hit songs of all time. As such, it's been featured in more of her songs than any, including cinematic stints in Taxi, White Chicks, Bridget Jones: The Edge of Reason, Good Luck Chuck, The Great Gatsby, Gaybie, and Love, Rosie. Featuring a rap verse from her beau, Jay-Z, the song has great crossover appeal that can fit a multitude of screen projects.
RELATED: Beyonce's 10 Best Acting Roles, Ranked
In terms of the small screen, "Crazy in Love" was used on That's So Raven, Skam, Dancing With the Stars, Girlfriends Guide to Divorce, Glee, The Office, and more. The song is so popular that it was even used on the Finnish version of Masked Singer Suomi in 2021.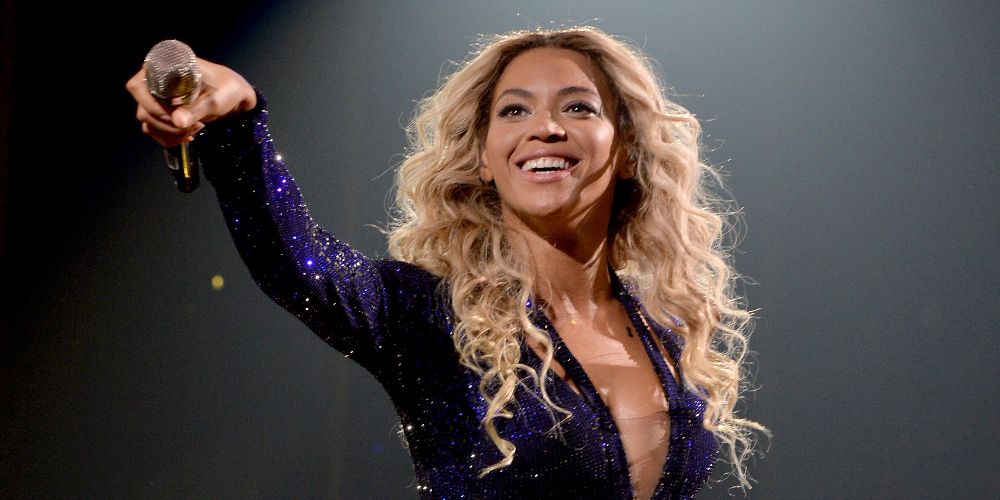 In one of her most proactive tracks, Beyonce's "If I Were A Boy" became an instant hit upon its 2008 release. Since then, the track has been used primarily on TV, with credits that include So You Think You Can Dance, The Voice (twice), The Mindy Project, and most recently on The Masked Singer.
Additionally, "If I Were a Boy" featured prominently in the highly binge-worthy documentary Homecoming: A Film by Beyonce, an intimate portrait of the artist in her most vulnerable phase as a mother, wife, creator, philanthropic activist, and a global superstar.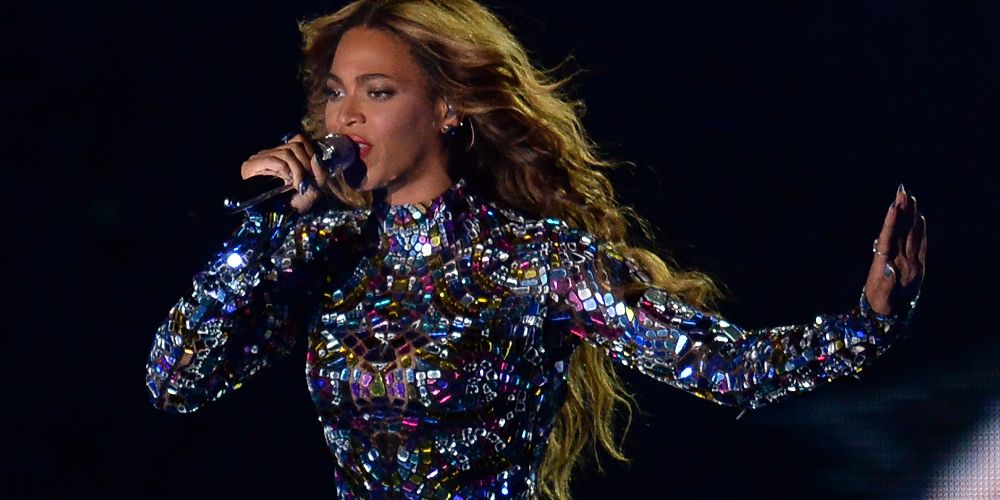 Included on her album 4, "Love on Top" is another Beyonce hit song that has been used often on the big and small screen. Aside from being a part of Homecoming the film and live album, it has been used on The Mindy Project, Dancing With the Stars, Love Island UK, The Clash, Superstar Duets, and New Amsterdam. Of course, Beyonce performed the song live at the 2013 Super Bowl Halftime Show.
"Love on Top" was also used in the 2019 movie A Midsummer Night's Dream, proving its timeless quality played over the best of Shakespearean love stories. It continues to be one of her most popular songs to date.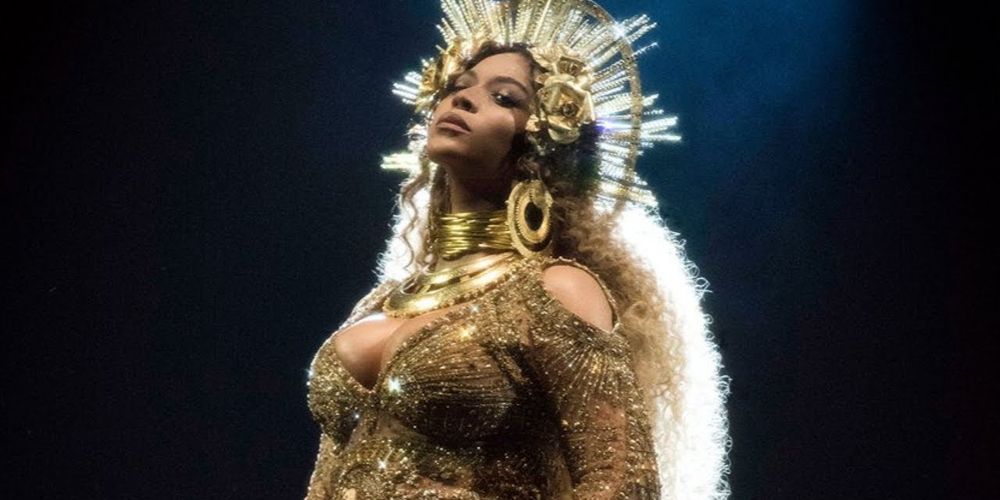 The candid confessional of Beyonce's song "Sorry" was first released as part of her sixth and most recent solo album, Lemonade. In the past five years, the song has been used more than most songs Beyonce recorded many years prior. "Sorry" has been featured on Unbreakable Kimmy Schmidt, Andi Mack, Lip Sync Battle, The Tonight Show Starring Jimmy Fallon, and more.
RELATED: Beyonce's Black Is King & 9 Other Visual Albums That Redefine Cinema
The song was also a key part of the Lemonade video album, as well as Homecoming: A Film by Beyonce. As a universal expression of regretful apology, the song will no doubt continue to be used to drive home emotionally charged drama.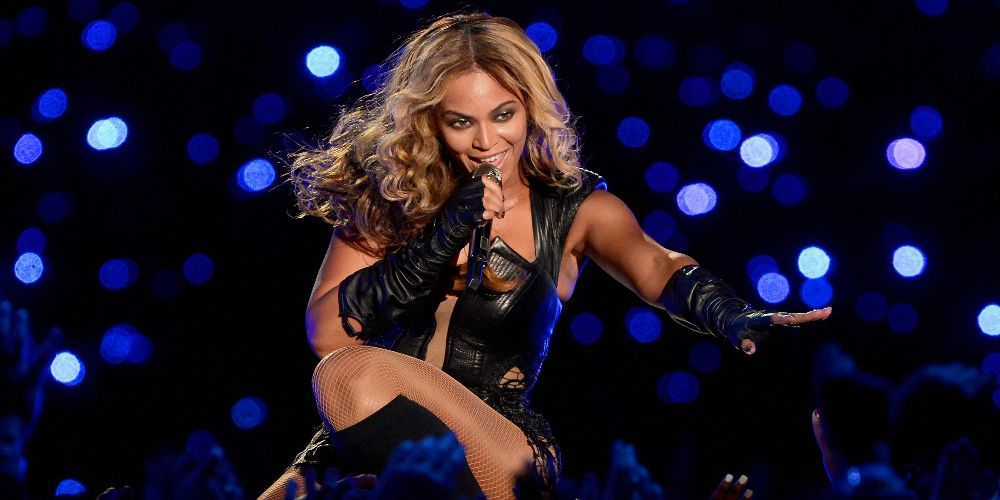 Taken from her self-titled fifth album, "XO" has become one of Beyonce's most prolifically-used movie and TV songs to date. The song has been included on such TV shows as Single Ladies, About a Boy, The Mindy Project, Love Island UK, The Voice, Regular Heroes, The BRITs at 40, and more.
Redolent of "Halo" in terms of the upbeat electric dance tempo, "XO's" biggest moment came as part of the stellar 2015 sports documentary Kobe Bryant's Muse, which, in retrospect, has a monumental meaning when considering the tragic fate of the Hall of Fame superstar.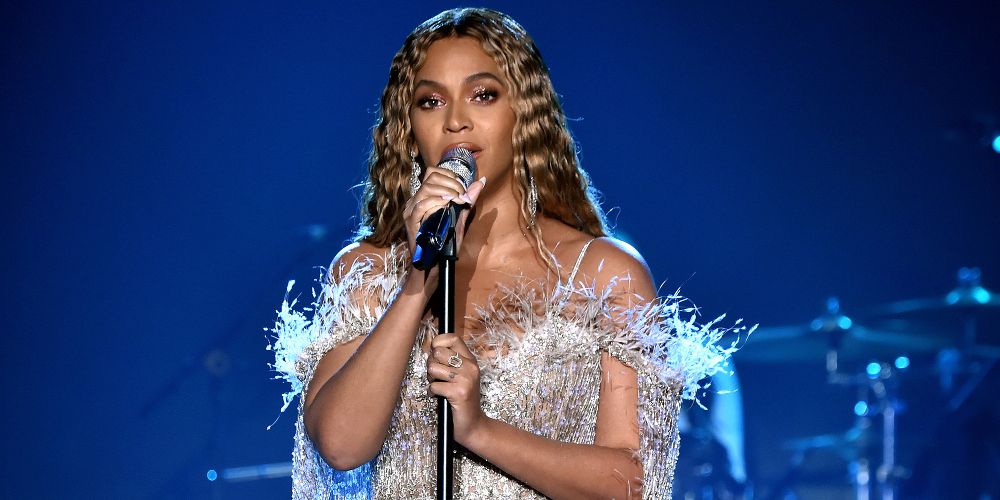 Another track from Beyonce's most recent solo album Lemonade that has found giant success in film & TV is "Hold Up," a jealousy-smashing anthem with a cool reggae vibe and major mass appeal. The song can be heard as the opening title track in the pilot episode of Euphoria, as well as on such shows as Unbreakable Kimmy Schmidt, Love Island, and Black-ish.
Also featured in her own film projects Lemonade and Homecoming, Beyonce performed a live performance of "Hold Up" during the televised 2016 MTV Video Music Awards ceremony, proving the pop star's seamless transition to Hollywood.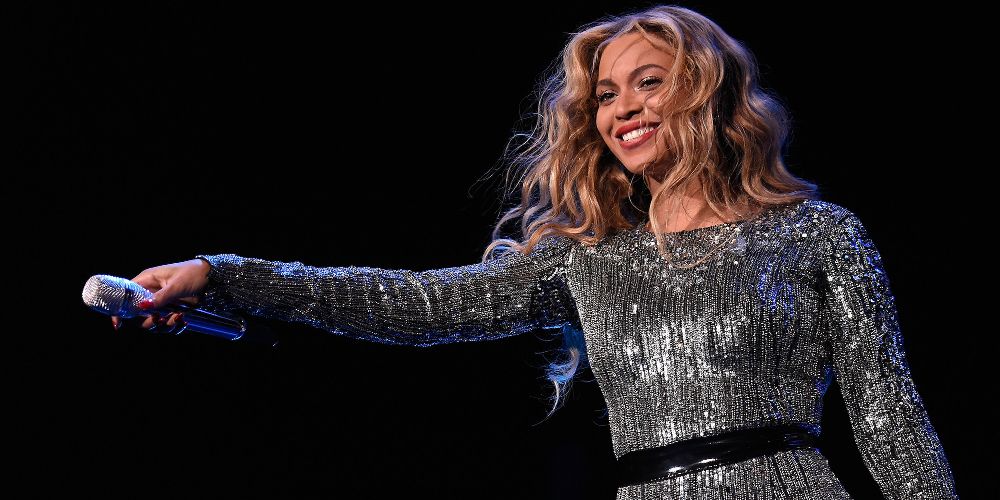 Taken from her fifth studio album Beyonce, "Partition" is a two-part track made jointly with several big-name collaborators like Timbaland and Justin Timberlake. Since its 2013 release, the song has been used on Girls, Love Island, All American, as well as Homecoming: A Film by Beyonce.
RELATED: 10 Actors You Didn't Know Married Musicians
While "Partition" may not be Beyonce's biggest radio hit ever recorded, the song is versatile enough with its disparate juxtaposition with "Yonce," allowing it to be used in silly dating shows to riveting coming-of-age dramas and everything in between.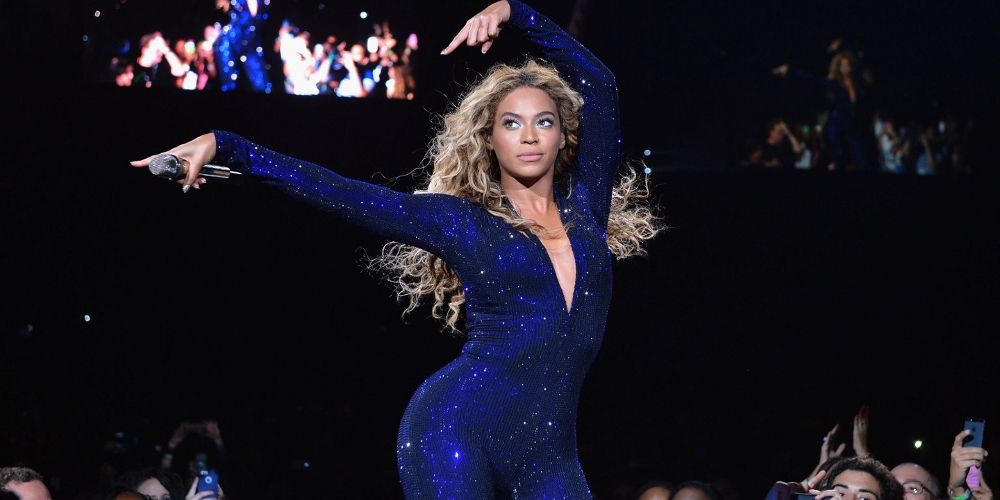 The final track of her fourth album 4, "Run The World" continues to be one of Beyonce's biggest hit songs. The resounding call for female empowerment has been laid over several films and TV shows, including Hit The Floor, So You Think You Can Dance (six times), Pitch, Love Island UK, Lip Sync Battle, Geordie Shore, The Voice, Black-ish, and more.
As for its film inclusion, "Run the World" serves as the performative centerpiece for the women in Pitch Perfect 2, who use the song to echo the overdue need for women to lead the way for widespread societal change.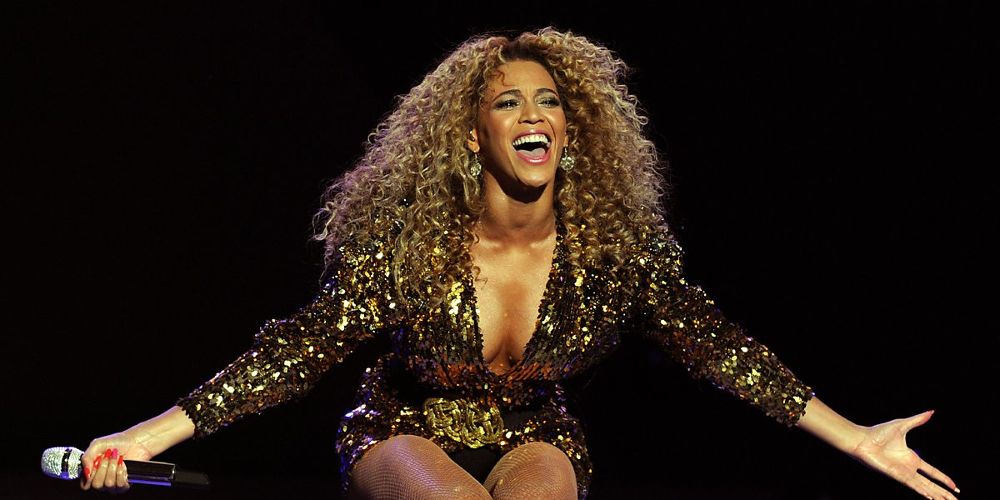 The rousing feel-good hit "Single Ladies" has been used as much if not more than any Beyonce song to date. The song has been used on such TV shows as Fringe, CSI: Miami, Glee, Cougar Town, 90210, Shameless, 2 Broke Girls, The Muppets, and far more to enumerate.
As for the big screen, "Single Ladies" augmented the soundtrack of Alvin and the Chipmunks: The Squeakquel, Doctor Strange, Sex and the City 2, and more. From MCU blockbusters and family animated fare alike, "Single Ladies" is a playable anthem for nearly every project imaginable.