10 Creative Ways To Get The Most Out Of NBA 2K22's MyLeague Mode
When it comes to the MyLeague mode in the NBA 2K franchise, longtime players have likely played through it several times. That can make things get repetitive when a new installment comes out since you might not want to control your favorite team for several decades over and over.
RELATED: 10 Best Basketball Video Games, Ranked By Metacritic
Thankfully, MyLeague has an incredible number of customization options. That means if you want to get creative and change things up, you can. There are several ideas that you can implement to set yourself up for a fresh take on the mode that will lead to hours of fun you haven't yet had.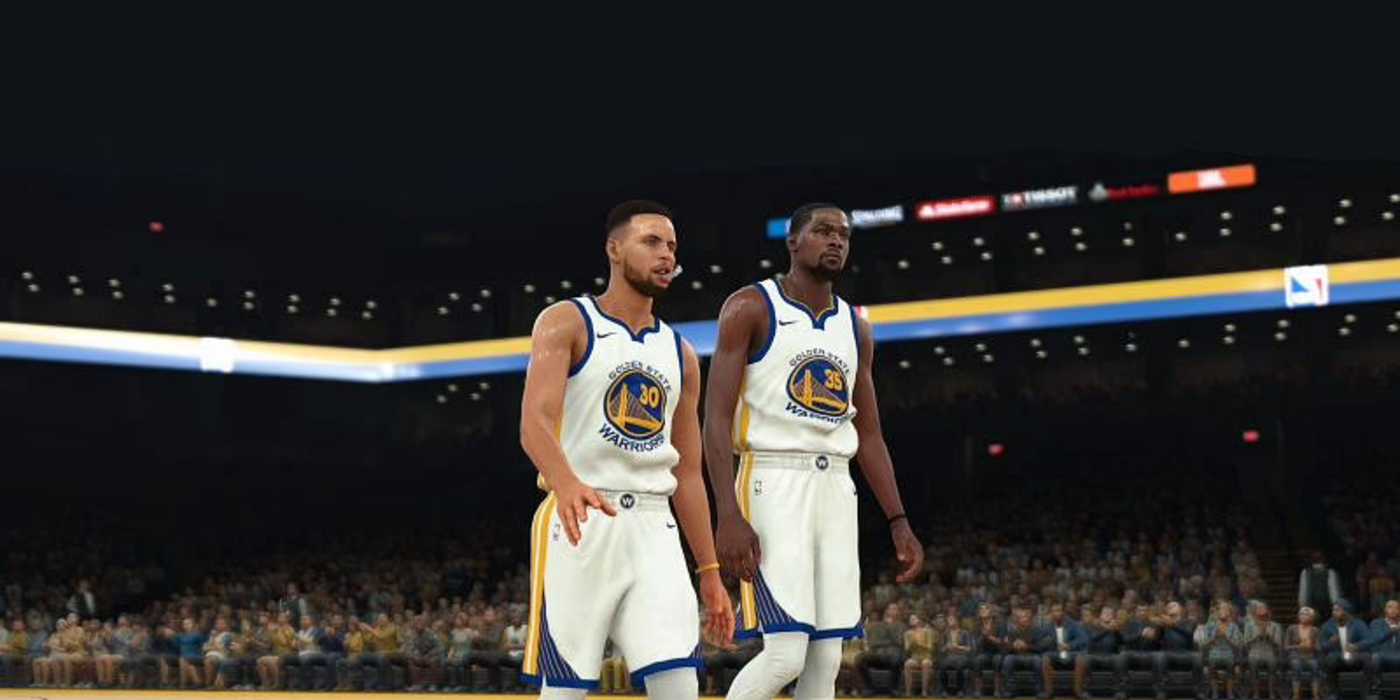 One of the best things about this sports gaming franchise is that it features a ridiculous number of classic teams. There are legendary NBA teams from every decade from the 1950s to the 2010s, which feature some of the greatest players to ever step on a court.
The mode allows you to completely change out the teams in your league. You could swap out the current 76ers for the 2001 team that made the Finals, the present day Lakers for the Kobe and Shaq era, and the 2021 Celtics for a Larry Bird version. That would put some of the best teams ever against each other every night out.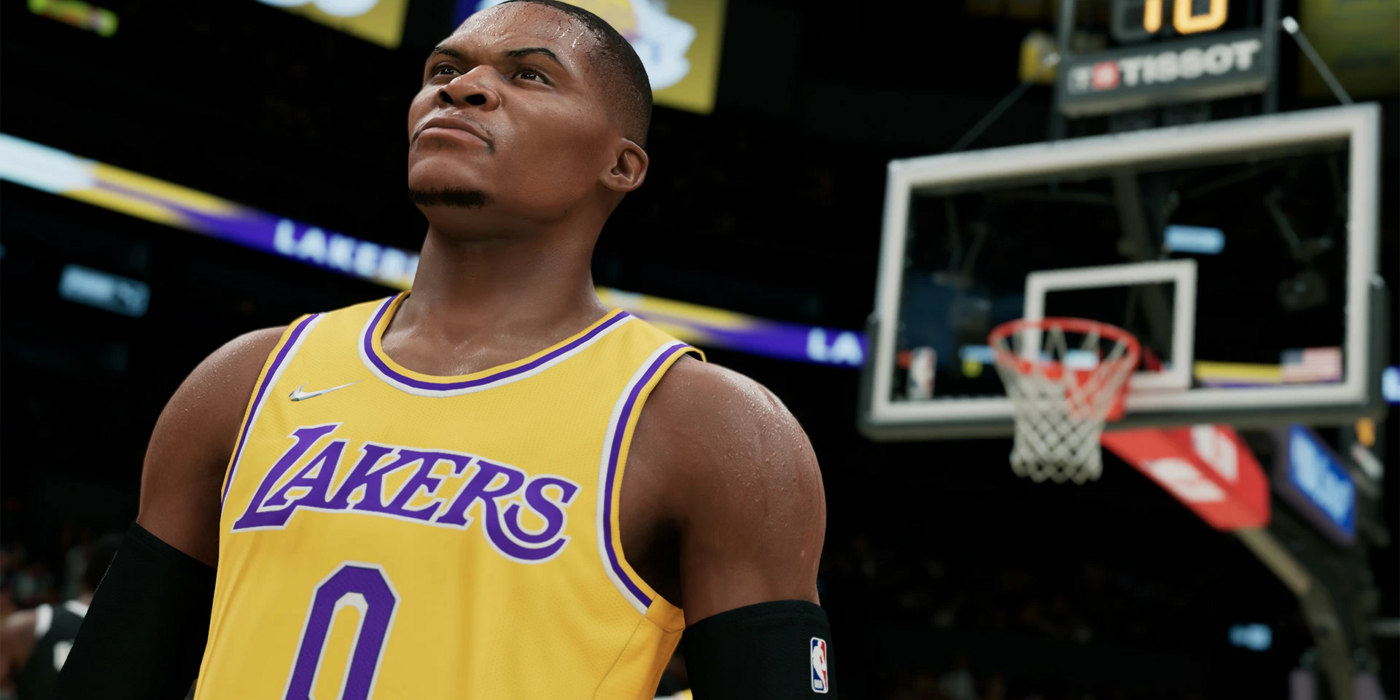 This one might seem obvious but it's something that's worth a try. Instead of picking your favorite NBA team, maybe you just want to dominate every game that you play. This can be fun for when you really like beating on the competition and you can try to break the all-time best record of 73-9.
In terms of the current NBA, this would be worth a try with superteams like the Brooklyn Nets or Los Angeles Lakers. You could also take a team that has a star or two already and add another to help become a powerhouse that runs through the league.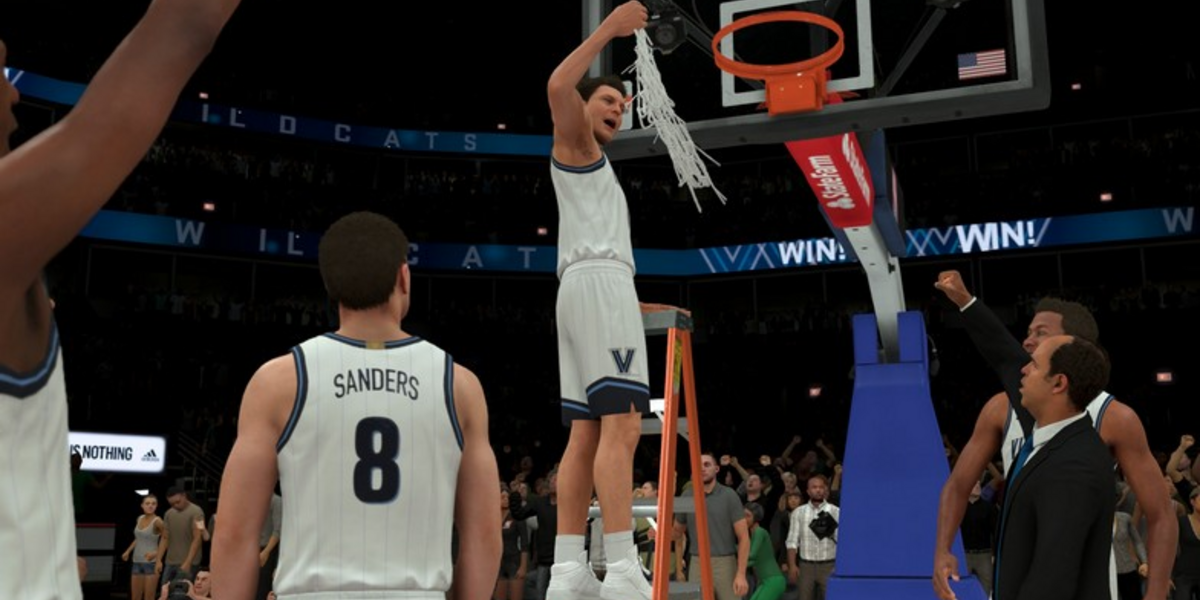 Once again, the impressive customization possibilities pop up as you have the ability to replace every single team with prominent college basketball programs. It will be time consuming but you can actually pull this off in a few different ways.
One can see you just implement NCAA college teams and populate their rosters with players who attended those schools. The other would be to go the extra mile and create completely original players all throughout the league as if they are actual college students.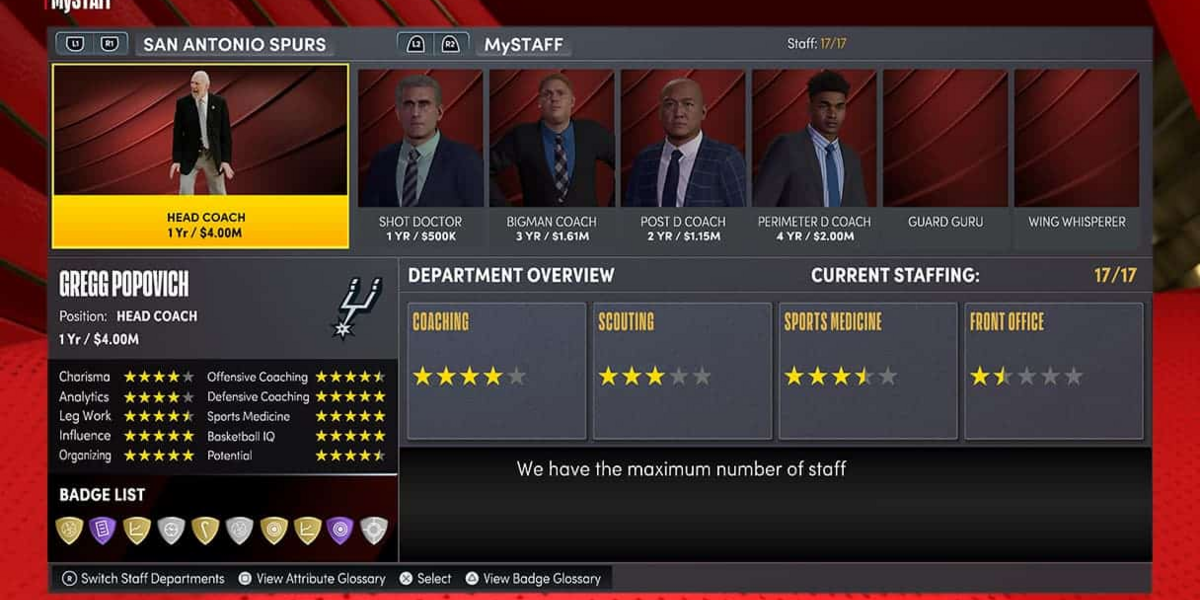 Playing MyLeague allows you to basically take on the role of commissioner. You can control how many teams are in the league, how long each playoff series is, the salary cap, and almost endless other things. You can also alter the rules of the game or the draft.
RELATED: 5 Things NBA 2K22 Gets Right (& 5 Things That Need Improvement)
When focusing on being the league's commissioner, you can be an onlooker. You control all 30 teams and don't play the games, only acting as a watcher. There's even an option to approve or deny trades, so you can shape the league how you want and see it play out.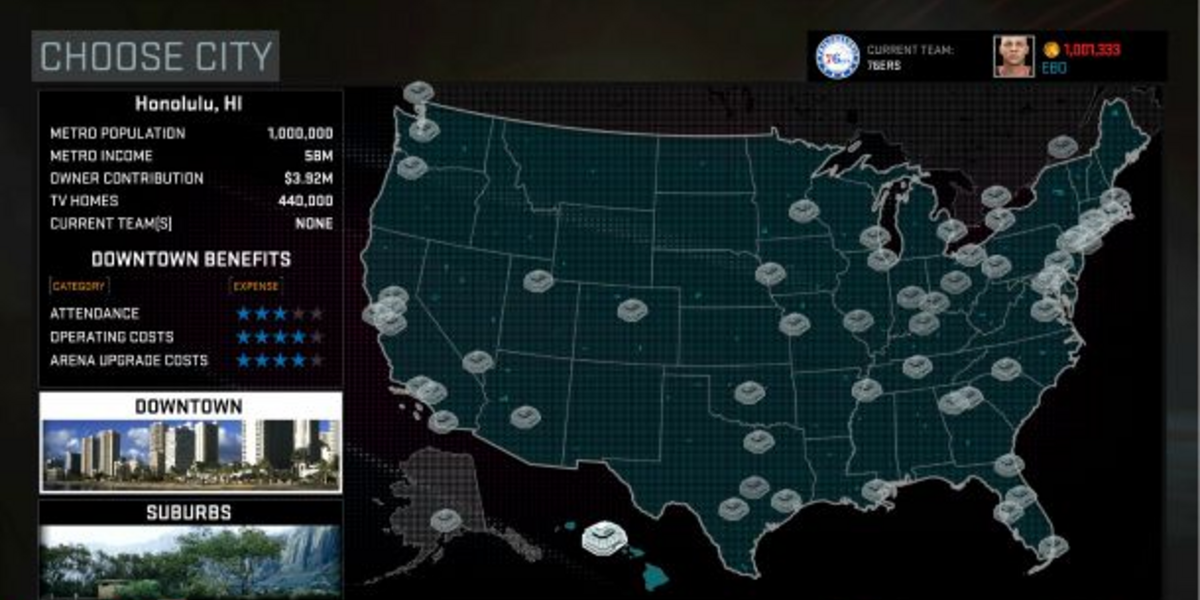 One of the coolest additions to this mode in recent years was the ability to relocate a team to an entirely different city. Not only can you do something like move the New Jersey Nets to Brooklyn but you can also change the team's logo, jerseys, and branding when you do this.
You can take a team to a place that has never had a major sports franchise like Alaska or Hawaii for something way out of the box. You can also do something more traditional like putting a team in Columbus or Tampa. This provides you with a new experience whenever you try it.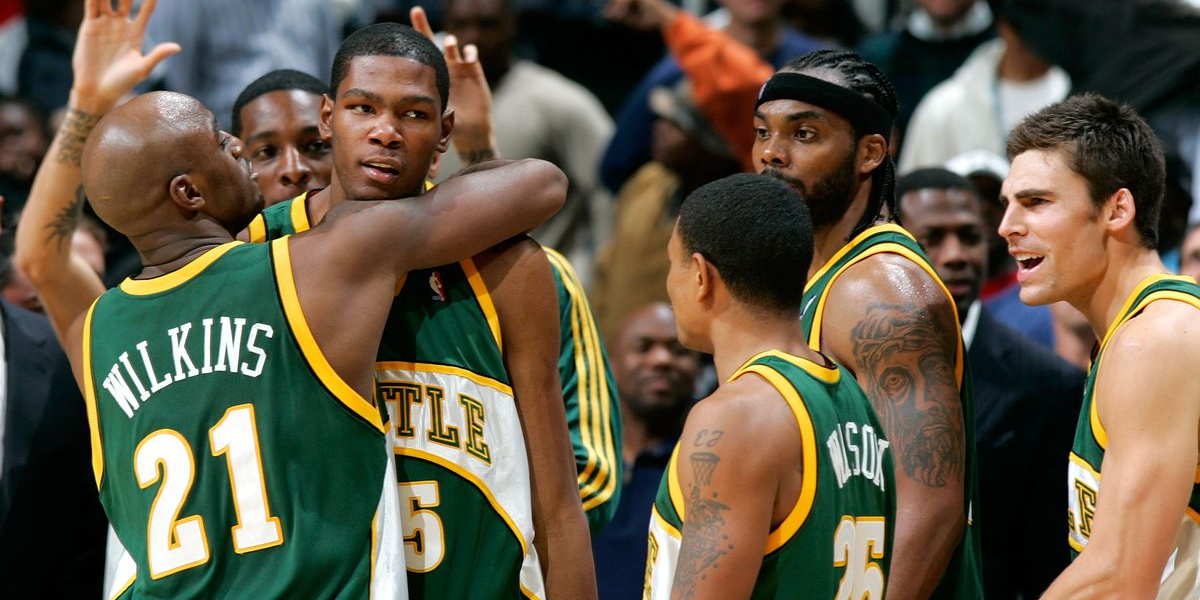 The NBA is an ever-changing landscape and in the past, some franchises have fallen by the wayside. They are either relocated to a new city or completely revamped everything about their image. What would happen if one of those teams were to come back?
As the general manager of a team, you could bring back a franchise like the Seattle SuperSonics or the Baltimore Bullets. This can be done by either replacing a current NBA team or implementing them as an expansion team. It's the perfect jolt of nostalgia for anyone who remembers those franchises.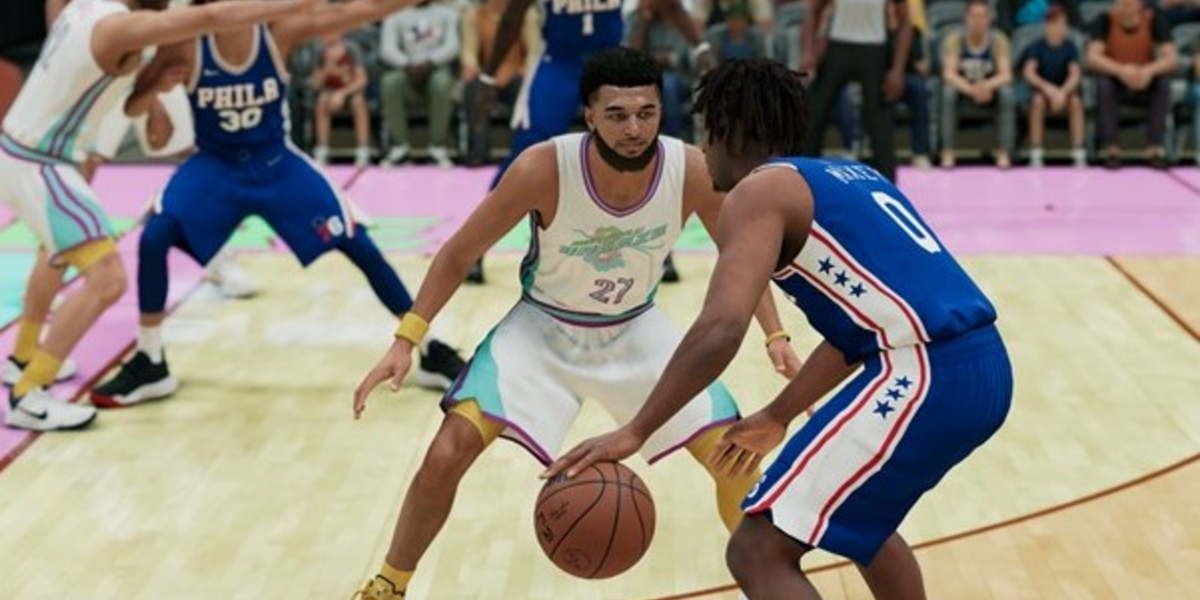 A difficult but fun thing to do in MyLeague is to take a team from the bottom and build them into a successful winner. While it's interesting to take a bad franchise to the promised land, a more challenging idea is to use a team that has never even existed previously and turn them around.
RELATED: 10 Best Movies Starring NBA Players
This mode lets you make an expansion team that you can add as the 31st (or more) franchise in the NBA. You get to only pick players from the expansion draft, which features players that existing teams haven't protected (they usually get only 8 to keep), meaning you're not getting the cream of the crop. However, you can move those veterans for draft picks and build that way, which is incredibly rewarding.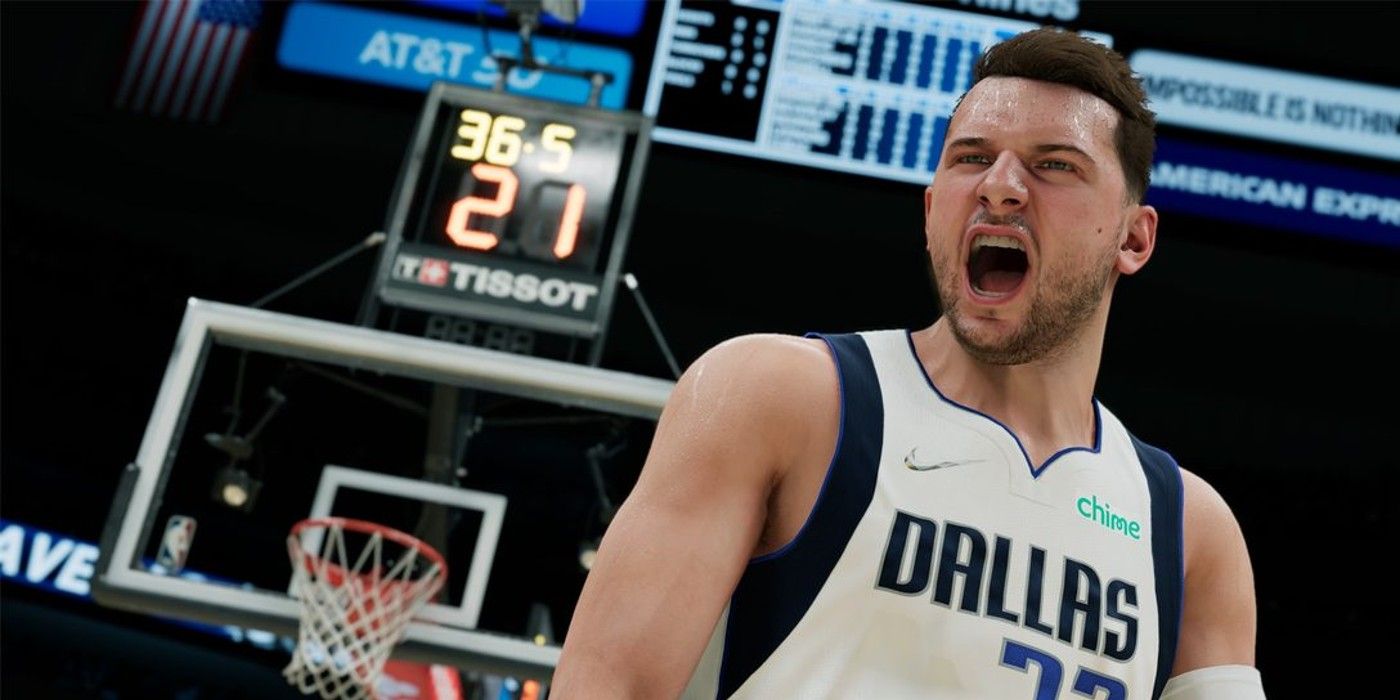 Maybe you aren't interested in creating completely new teams or even moving them to a different city. However, you still want to see something fresh on the court, which is where a rebrand comes into play. There are some NBA jerseys and logos out there that just aren't all that creative or interesting.
Rebranding the league means that you keep the same names and locations of the teams but you put your own spin on it. Either you can create your own logos and jerseys or you can go through the expansive catalog of what other users have created and find them there.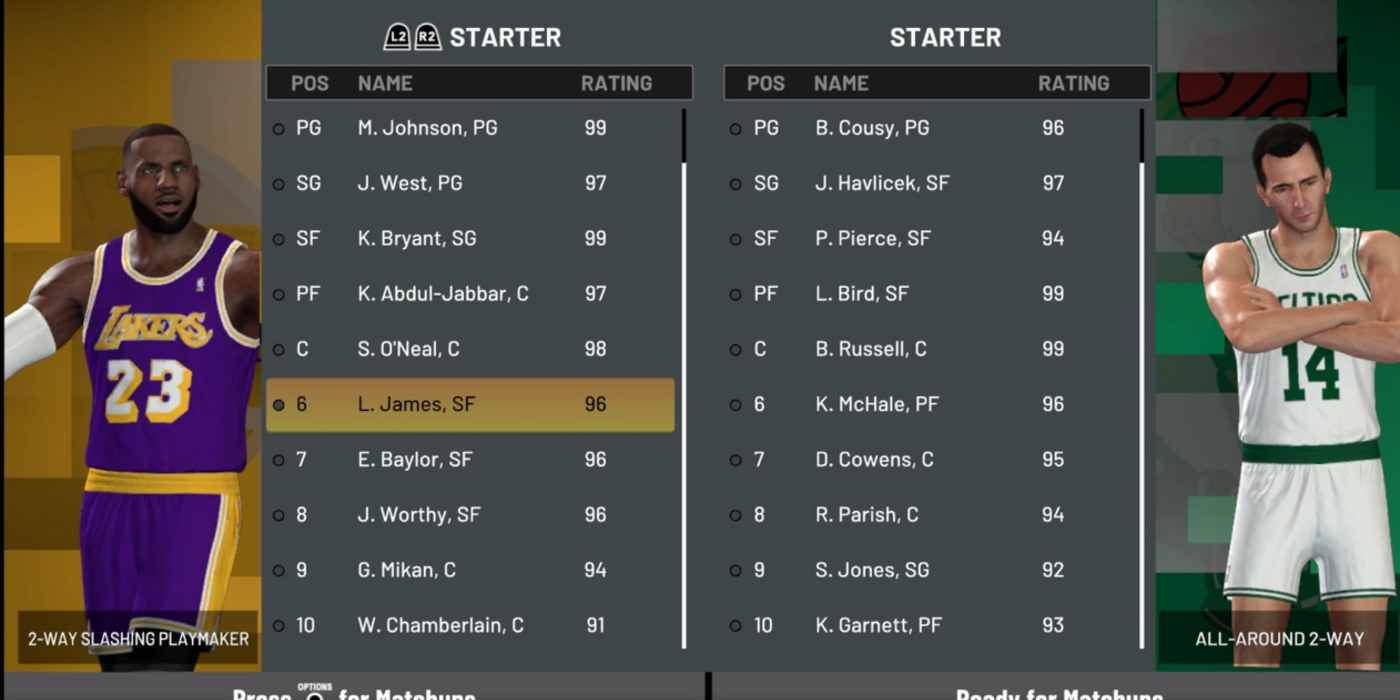 Along with the aforementioned classic squads that are available to choose from, this game features the All-Time teams. These are teams composed of the greatest players in each franchise's history. That means the Lakers have Kobe Bryant, Magic Johnson, LeBron James, Shaquille O'Neal, Kareem Abdul-Jabbar, and more.
You can replace every team in the NBA with their All-Time versions. That might put the likes of the Lakers, Bulls, and Celtics in front of the pack but it'll be intriguing nonetheless. You can also get versatile and do an entire fantasy draft using only the all-time rosters for a fun spin on it.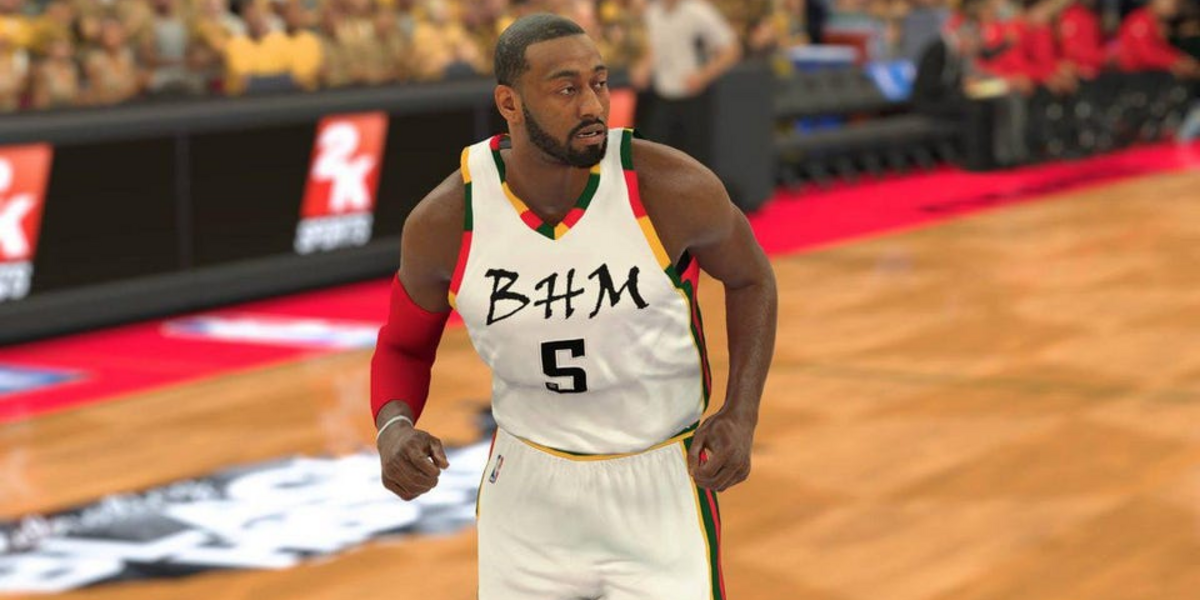 The wildest and most expansive thing that you can do with MyLeague is to basically make up your own league. While you can't change the NBA logos around the arenas, you can alter everything else. To start, you'd do a total fantasy draft to make sure the rosters are unique.
Then, you'd relocate every team, giving them new names, logos, jerseys, and even use cities that aren't common in the NBA. To top it off, you can also change the rules to maybe have less than 82 games per season, different foul out totals, shorter playoff series, or anything else. It's like a totally different game.