90 Day Fiancé: Colt & Vanessa Suffered Pregnancy Loss With First Baby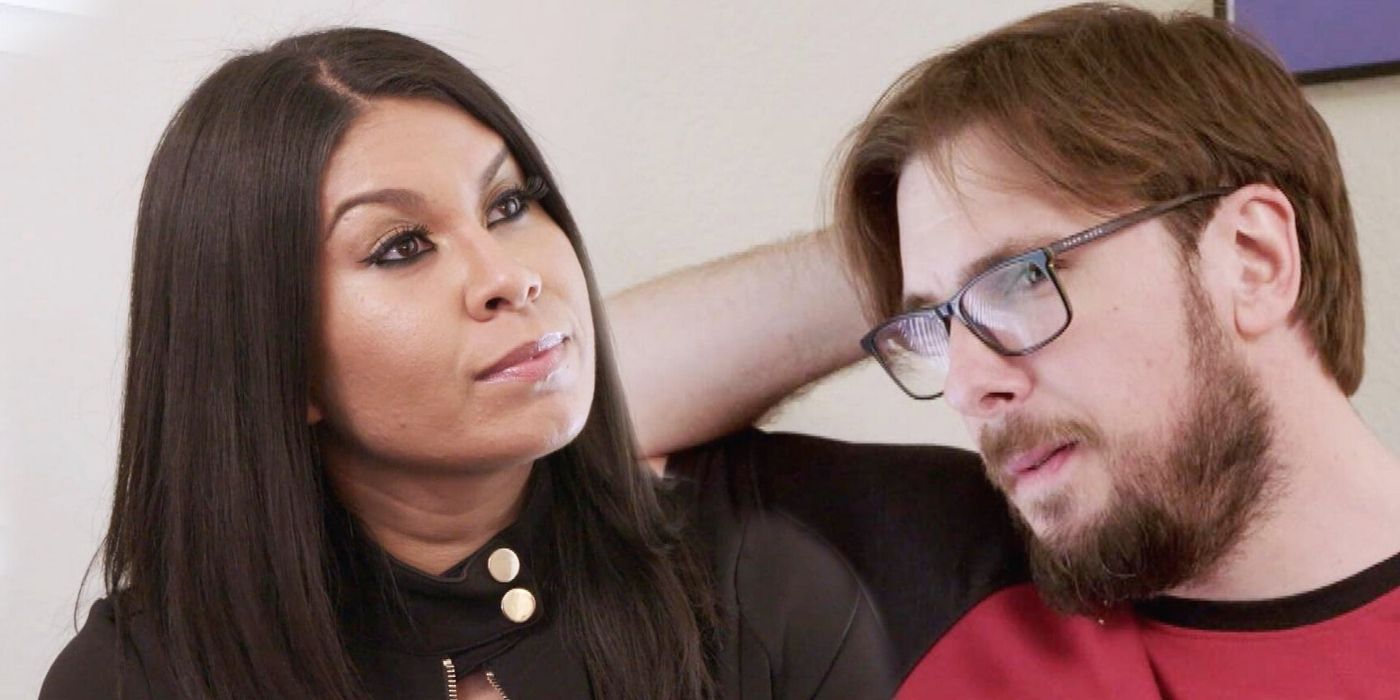 Former 90 Day Fiancé star Colt Johnson took to Instagram to share the devastating news that he and his wife Vanessa Guerra suffered a miscarriage with their first baby. Colt first appeared on 90 Day Fiancé with his ex-wife Larissa Lima. The couple didn't have a happy marriage, and within six months, Colt filed for divorce. He then met another Brazilian beauty, Jess Caroline, and the couple appeared on 90 Day Fiancé: Happily Ever After season 6. However, Colt revealed that he dated Jess only because Vanessa refused to be in a relationship with him. He admitted to cheating on Jess, and she broke up with him towards the end of the season.
Eventually, Colt got another chance to find love on 90 Day: The Single Life season 1. He proposed to Vanessa, and she finally said yes. At the time, she received tons of negative messages from fans for accepting Colt, who has a record of cheating. But, she believed in him. Despite huge backlash on social media, Colt and Vanessa secretly got married in Las Vegas during a road trip. In May 2021, rumors started that the two were expecting their first child. A picture of Vanessa with a baby bump made fans believe that she was pregnant. Colt also shared a photo wearing a t-shirt that had "PAPA" written on it. But the rumors weren't true because Vanessa wasn't pregnant at that time.
Related: 90 Day Fiancé: Colt Takes A Sly Dig At Angela Deem's Las Vegas Antics
Colt recently posted a few images letting the fans know that the two got to know about their first pregnancy in September 2021. He wrote, "This came about by surprise and really changed our perspective on life and our future. We started to think about a future with our child." The couple was very excited to imagine that they would soon be sharing a new life with them. 90 Day Fiancé alum Colt posted a picture of an empty park, along with a baby scan and pregnancy report. With a heavy heart, Colt added, "Unfortunately, the only news I can give on them is that they will no longer be joining us. It breaks my heart." The report mentions the dates of both LMP (last menstrual period) and EDC (estimated date of confinement).
90 Day Fiancé viewers and stars are devastated to hear this sad news. Colt's mother, Debbie Johnson, posted a tear-jerking comment, "My heart not only breaks but also aches for what Vanessa and Colt are going through." She explained how happy the couple was, and now they are hurting so much. A fan sent their condolences, "Sorry for ur loss… it's a horrible loss… We lost an angel last year too." Another fan said, "Sad news. I'm sure that was hard to share with us. Take care of each other."
It was courageous of Colt and Vanessa to share such heartbreaking news with the world and their 90 Day Fiancé fans. It is good to see that fans are uniting to love and support the couple through these hard times. Vanessa's Instagram comments are disabled, but fans can send their condolences on Colt's account. Hopefully, this 90 Day Fiancé couple will recover through this tragic loss and heal.
Next: 90 Day Fiancé: Why Colt Johnson's Throwback Photos Get So Much Shade
Source: Colt Johnson/Instagram