90 Day Fiancé: Evelin Reacts After Being Asked To Date Her Friend Raul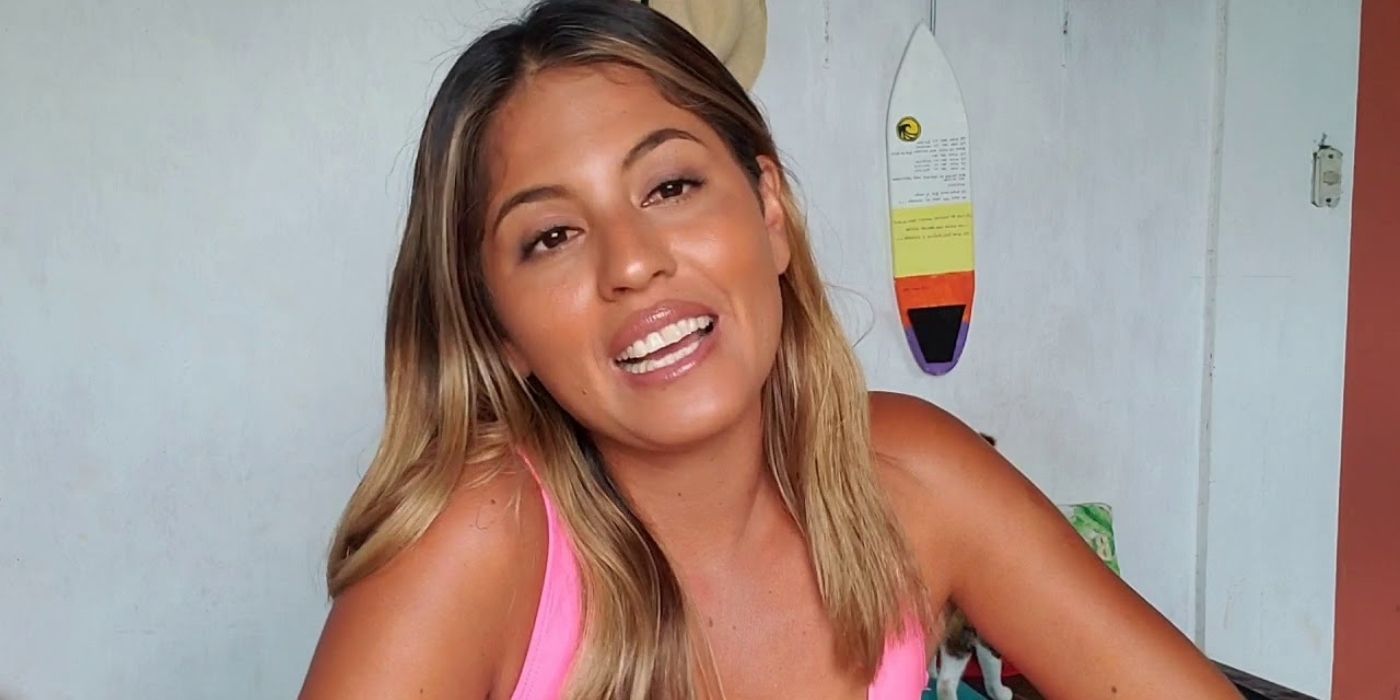 Evelin Villegas from 90 Day Fiancé replied to a fan who asked her to date her friend, Raul, after splitting from Corey Rathgeber. Many fans may remember Raul from 90 Day Fiancé: The Other Way season 2. He is Corey's only friend in Ecuador. In the last season, he told Corey that he had a fling with Evelin. When Corey asked for an explanation, Raul said he hooked up with Evelin a few times. He claimed that it happened before Corey and Evelin started dating. But, the Washington native got really upset to learn that his only best friend in Ecuador had slept with his girlfriend.
Several fights later, Corey and Evelin eventually decided to move on and officially get married on 90 Day Fiancé: The Other Way season 3. However, he recently confessed to Raul that he lied to Evelin about Corey's relationship with his Peruvian fling Jenny. Corey shocked Raul and many 90 Day Fiancé viewers by revealing that he was in a serious relationship with Jenny, and he even met her parents. Raul told Corey to tell Evelin the truth or else he would.
Related: 90 Day Fiancé: Evelin Villegas' Most Stunning Instagram Pictures
After watching Raul's caring and protective behavior on the latest episode of 90 Day Fiancé: The Other Way, a fan asked Evelin, "Give Raul a chance?" The Ecuadorian native replied candidly, "Raul and I hooked up once 8 years ago, we are just friends and I wish him the best." Evelin affirmed that she and Raul don't want anything more than friendship. The fan agreed with Evelin and commented, "It would probably ruin your relationship with him. Just time to focus on you." However, another fan thought that Raul was helping Evelin con Corey.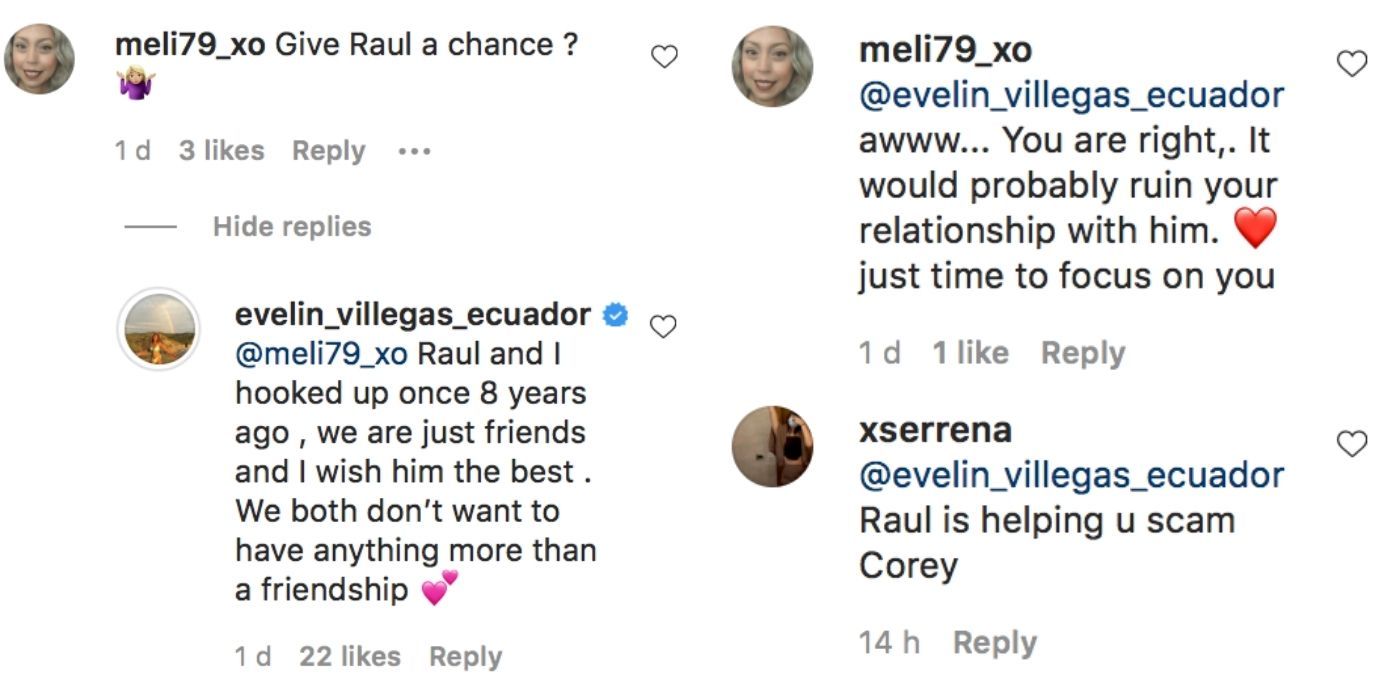 In fact, many 90 Day Fiancé viewers believe that Evelin got into a relationship with Corey to extract money from him. He gave her $40K to kickstart her beach bar, which many fans found quite shocking. But, Corey explained that it was an investment. He claimed that they spent the money to build Evelin's beach bar and invest in real estate. Still, some fans think that Evelin tried to scam Corey with her big fat Ecuadorian wedding. She wanted Corey to spend about $50K on their lavish wedding.
However, it doesn't seem like the couple will have an official wedding now. After calling Corey a lying coward, Evelin has stopped posting romantic pictures with him on Instagram. Her latest Instagram stories suggest that she is enjoying her single life and hanging out with her family and friends. Raul rarely appears on her Instagram stories or grid. Besides, Raul thinks of Corey as his best friend. Some 90 Day Fiancé fans believe that he would probably follow the bro code and not betray him by getting back together with his girlfriend.
Next: 90 Day Fiancé: Evelin's Dirty & Unhygienic Family Restaurant Irks Fans
Source: Evelin Villegas/Instagram