90 Day Fiancé: Why Angela Deem's Flashing May Not Be An Accident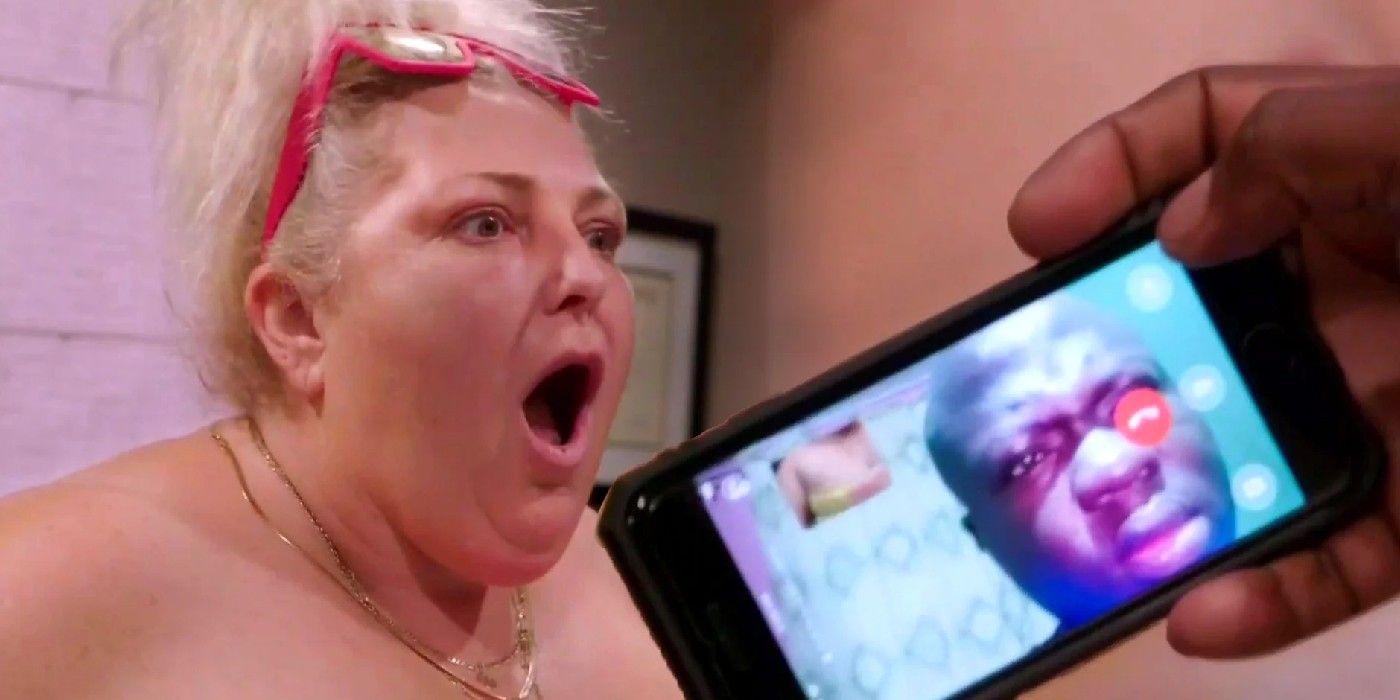 Former 90 Day Fiancé star Angela Deem "accidentally" flashed her granny crotch to the cameras, but it is possible that she did it on purpose to get attention. That wasn't the first time Angela flashed the TLC cameras. During the 90 Day Fiancé: Happily Ever After? season 6 Tell-All, she lost her temper when her husband Michael Ilesanmi and his aunt pressed her to have babies. Angela got agitated when Michael's aunt interfered in her relationship. She exploded, telling Michael to shut up. Angela then walked towards the camera and bared her chest, shouting, "Suck on these brand new f**king t*ts!"
Angela's co-stars (and many 90 Day Fiancé viewers) were shocked by her outrageous behavior. Her daughter Skyla Deem tried to calm her down, to no avail. A few days after that, Angela tried to blame medication for her shocking actions at the Tell-All. Two months later, the reality TV star again flashed her private parts to cameras while filming 90 Day Bares All with show host, Shaun Robinson. While talking about future cosmetic procedures, Angela said she has some loose skin around her thighs that she wants to get rid of. Even though she wore sheer black tights, Shaun and cameras got a look at her private parts.
Related: 90 Day Fiancé: How Angela's Showcasing Her Drastic Weight Loss In 2021
While Angela maintains that the flashing was just an accident, many 90 Day Fiancé viewers think that she is an exhibitionist, and believe that she was putting on a performance. Angela understands that TLC casts her because she brings the drama, and may feel that it's her responsibility to keep the viewers entertained with wild antics. Since her Tell-All actions had shock value, fans talked about Angela for weeks after the special aired. Perhaps that made her decide to do something similar again. This time, she flashed her crotch but made it seem like it wasn't intentional. Angela, who has now lost 90 pounds, may never admit to planning the flashing, but lightning usually doesn't strike twice in the same place.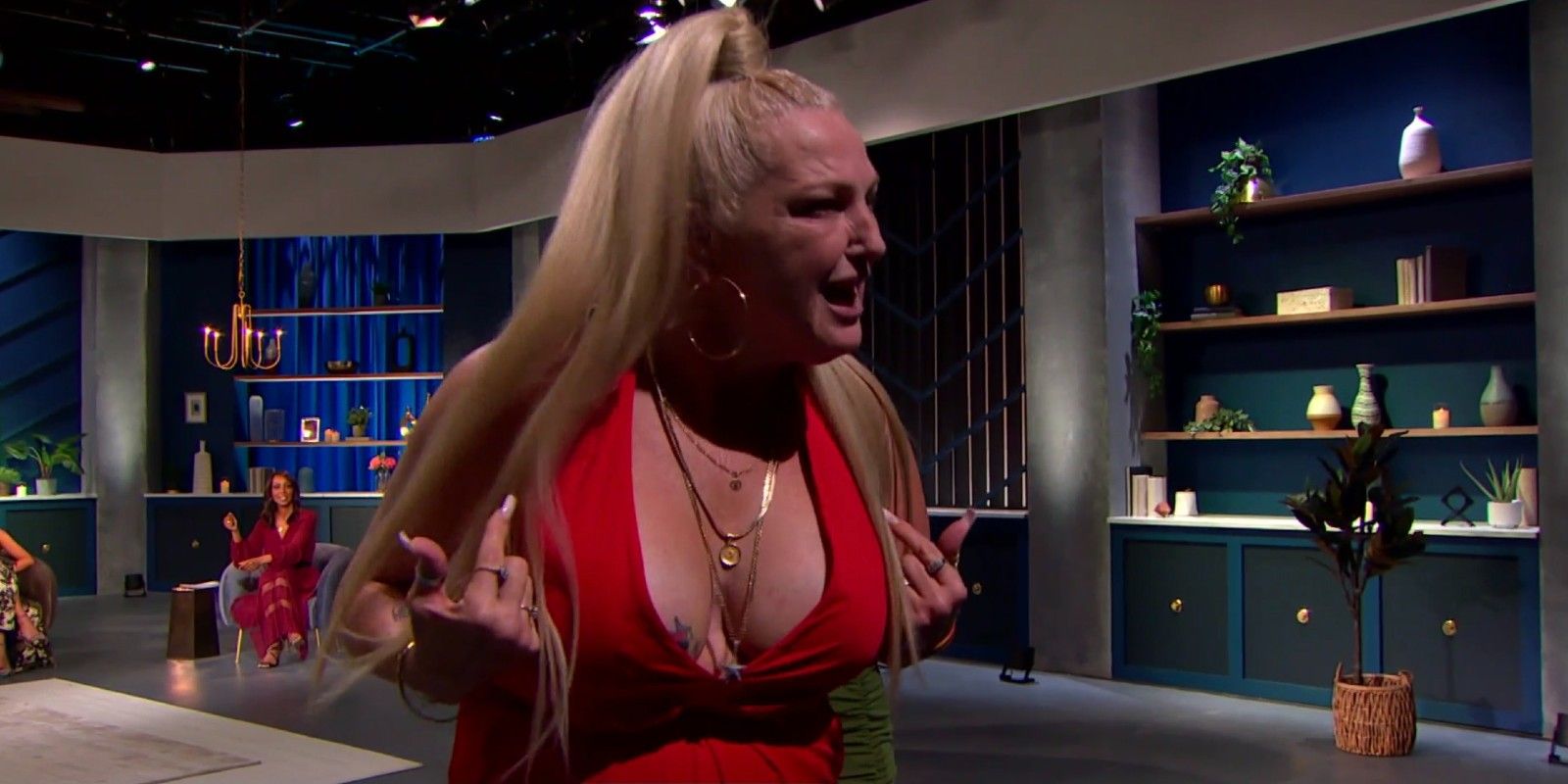 She may have done it again to attract viewers' attention and boost ratings. If it was really an accident, Angela could have just asked the show producers and editors to delete the incident so it wouldn't be aired. While it's true that Angela probably has no say in the editing process, she could have asked the network not to feature her embarrassing moment on the show. Angela apparently didn't ask them to delete that scene. She deadpanned, "I'm so sorry. It's a granny crotch. Don't worry about it."
90 Day Fiancé alum Angela likes to grab eyeballs and clearly enjoys attention. During a memorable franchise episode, she told her husband that she used to participate in wet t-shirt contests. The 55-year-old 90DF meemaw of six grandkids said that she used to be the queen of those competitions. Before retiring at the age of 42, she apparently won many contests against women who were in their 20s. Since Angela isn't embarrassed to expose her breasts to a crowd, it is hard to believe that her latest flash was accidental. It is strange that Angela had two flashing incidents within two or three months, while none of the other 90 Day Fiancé stars had wardrobe malfunctions.
Next: 90 Day Fiancé: Angela Reveals Makeover In New Video & Syngin Reacts