90 Day Fiancé: Why Jenny and Sumit's Dirty Kitchen Upset Fans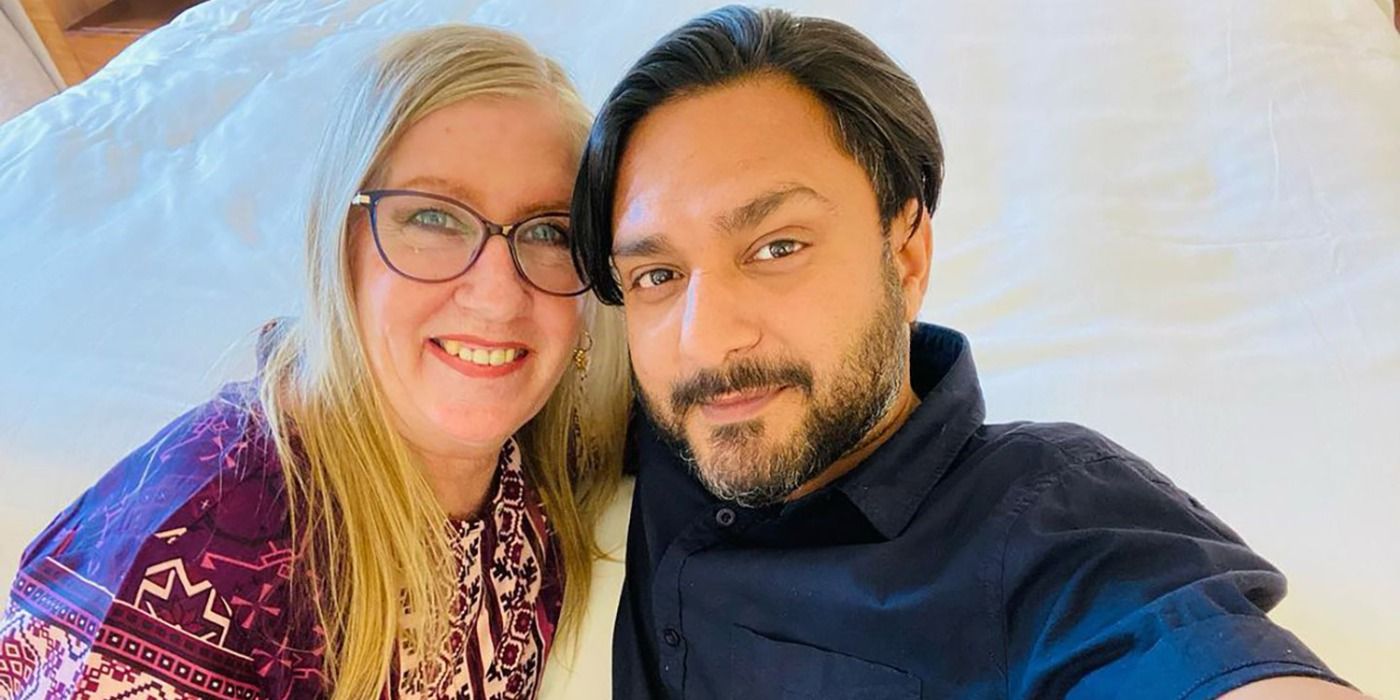 Fans of 90 Day Fiancé: The Other Way were disturbed by the state of Jenny Slatten and Sumit Singh's kitchen. The May/December 90 Day Fiancé couple have enjoyed their time living together, but Sumit's parents are more than ready to rain on their parade. Now, Jenny has found herself cleaning a home that she didn't think was very dirty in the first place.
Fans have watched as Jenny gave everything up to move to India to be with Sumit. The couple has known one another for over ten years, but Sumit still hasn't committed to his American bride. A few years ago, when Jenny lived with Sumit's whole family, she became close friends with Sadhna, but the age gap has left the matriarch angry. In a recent episode, Sumit revealed to fans he was happier than ever when he heard his mother wanted to move in with him, leaving Jenny, who is older than Sumit's mom, in quite a predicament.
Related: 90 Day Fiancé: Jenny Slatten's Unhygienic Habits Exposed By Sumit's Mom
So far, Jenny has failed to win over Sumit's mother. The Palm Springs native has also failed to impress fans with her cleaning skills. After their unhygienic kitchen made it to air, fans like Redditor votebam777 decided to mock the couple. Most 90 Day Fiancé franchise viewers feel that Sumit might be regretting getting involved with Jenny. The kitchen was on full display, and Sumit's mother delivered a scathing review of their abode's condition, saying the kitchen was disorganized and filthy. While Sadhna Singh claims she is there to teach Jenny how to be an Indian wife, fans feel that Jenny's had ten years to figure it out. They think she should have learned the ropes by now.
Sumit also received a lot of backlash from viewers, who called him lazy. Sumit stood around as his mother yelled "sweep" to his girlfriend. Sumit is currently unemployed, so he's more than able to help out with chores around the home if he wants to. Instead, he seems to enjoy watching Jenny being tormented by his mom. TLC viewers feel that their kitchen needs to be the cleanest room in their house for the sake of health and safety.
Jenny tried her best to handle the criticism gracefully but eventually flipped when Sadhna spoke badly about her in Hindi. Jenny and Sumit continue to fight. Sumit's parents recently shared that they thought Jenny was a "grandma," and way too old for their son. Jenny's fears may be coming true, as it looks like Sumit is falling back under his parent's spell. Will she need to fend for herself in the future?
Next: 90 Day Fiancé: Jenny Rejects Sumit's Mom Sadhna's Cunning Plan
90 Day Fiancé: The Other Way airs Sunday at 8 p.m. EST on TLC.
Source: votebam777/Reddit