Apple Maps Creates 3D View of London, LA, New York, & San Francisco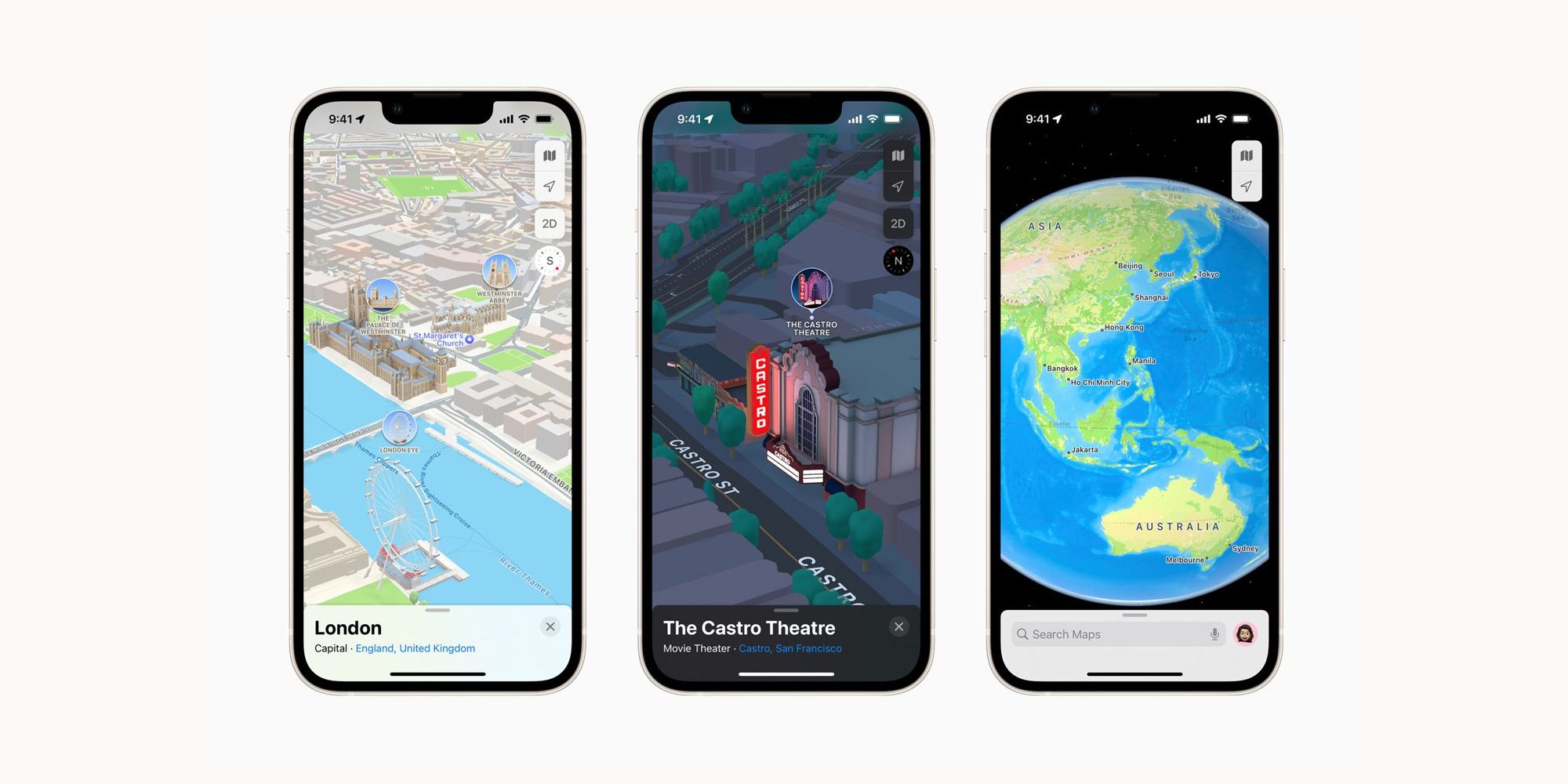 iPhone users in London, Los Angeles, New York City, and the San Francisco Bay Area will get a 3D view of their cities with the new iOS 15 Apple Maps update. The company has been working on this latest evolution of Apple Maps for some time, putting the focus on even the most minor aspects of big cities and improved navigation.
Apple announced these new features back in June. They mark an important step for the app as it continues its competition with Google Maps and similar platforms. It's clear Apple remains committed to being an innovator in that space with this latest update.
Related: How To Add Public Ratings And Photos To Apple Maps
Now that iOS 15 is available, Apple iPhone users will get exceptional details of neighborhoods, including the marinas and buildings. There are also notable landmarks: "Coit Tower in San Francisco, Dodger Stadium in L.A., the Statue of Liberty in NYC, and the Royal Albert Hall in London, with more to come." This feature will expand to more cities this year, including Philadelphia, San Diego, and Washington, D.C. Next year, users who live in Montreal, Toronto, and Vancouver will get access to the update. The users' privacy is also maintained in this update. There is no sign-in required, and any data collected while using Apple Maps is given random identifiers and is regularly reset. Maps also uses a process called "fuzzing" to change the user's exact location to a less exact one within 24 hours.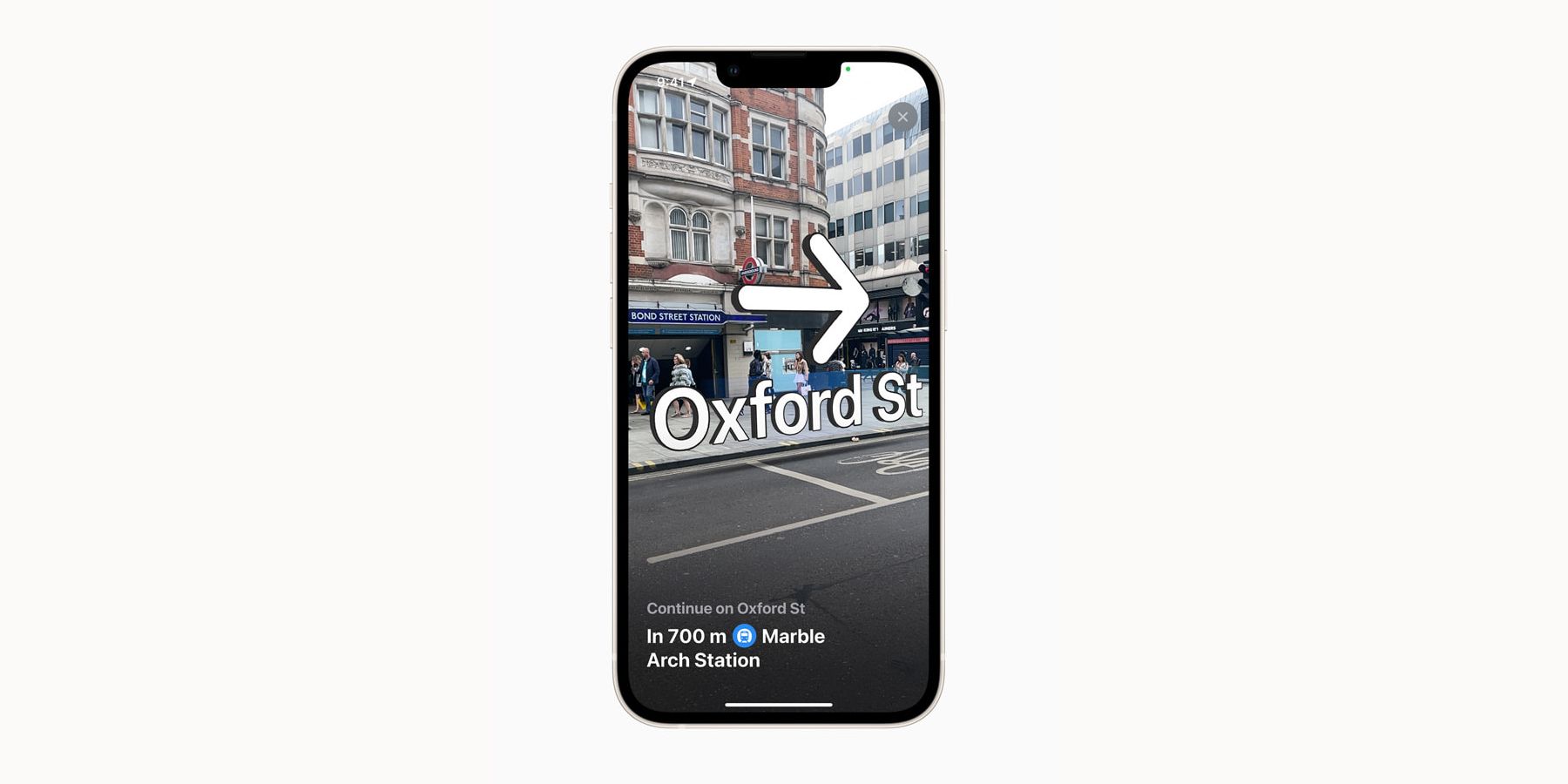 Drivers can now navigate through cities better. Everything is clearly displayed, like turn lanes, medians, crosswalks, and bus and taxi lanes. Apple Maps also has a 3-D rendering of roads and intersections. This feature makes it easy to see oncoming traffic while the driver approaches. There will be another update to this feature through CarPlay later this year, allowing the user to get an estimated arrival time for future trips based on the expected traffic. Public transit riders will also get better navigation through Maps. The new features increase the efficacy of what Apple Maps already had, like "detailed transit schedules, live departure times, arrival times, the current location of a bus or train en route." Now, the transit lines are on display on top of the screen. Users can select their favorite ones. The app notifies when it's time to get off the train, and riders can see where they are on Apple Watch. iPhone users can now also get a guided walking tour through augmented reality. "Users can simply raise their iPhone to scan buildings in the area, and Maps generates a highly accurate position to deliver detailed directions that can be viewed in the context of the real world."
New navigation features are not the only perks to the updated Apple Maps. Users can also get curated guides to explore cities from around the world. These will come from Time Out, National Park Foundation, The Washington Post, and more. A new interactive globe also allows users to see details of oceans, mountain ranges, rainforests, desserts, and more. Users can also pull up indoor maps of airports and malls. Other new features include cycling directions, sharing ETAs, speed camera alerts, and incident reports.
Next: iOS 15 Notification Summary: What's New & Different To iOS 14?
Source: Apple