Arkham City's Batman Beyond Comes To Life In Amazing Cosplay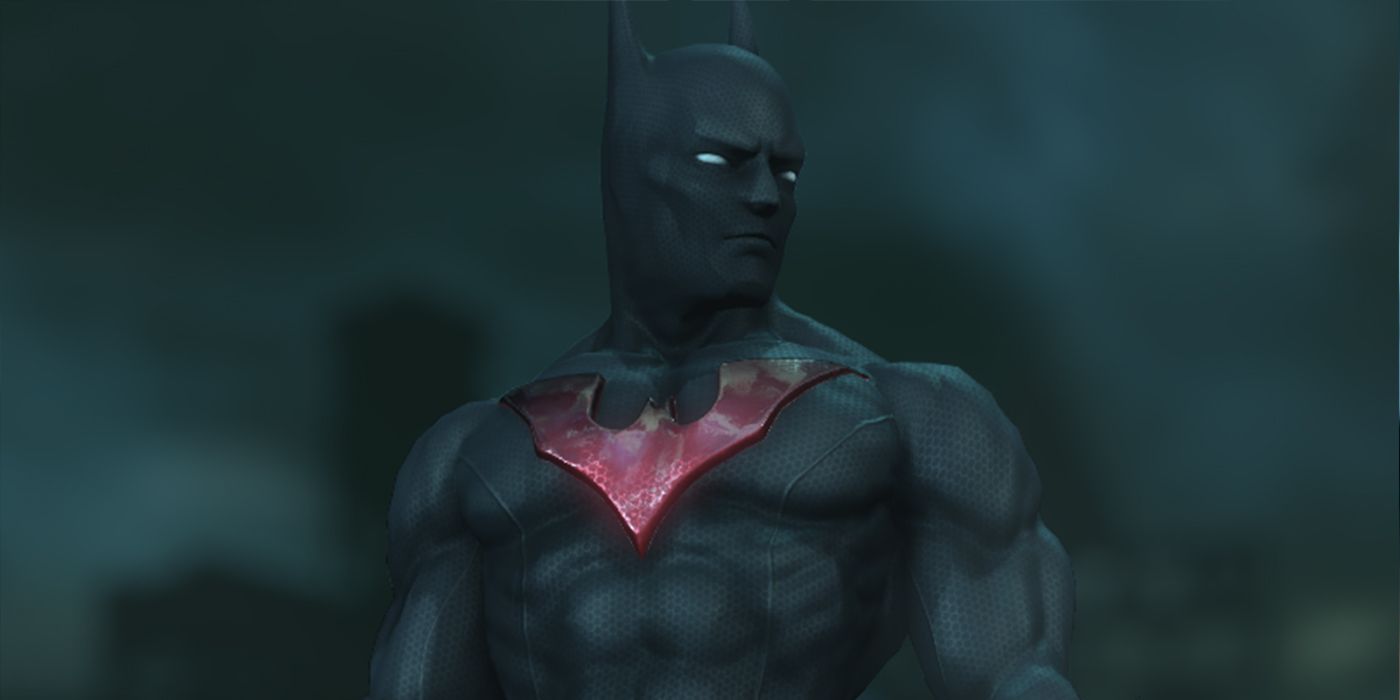 Cosplayer Saadleup has brought Batman Beyond's Batman: Arkham City skin to life, as the iconic future suit is recreated in an incredible cosplay showing Bruce Wayne's sporting the iconic future suit. The popular cosplayer shared his take on the 2011 video games DLC suit, as he brilliantly adapts the striking costume into a real ensemble that looks absolutely amazing.
Batman: Arkham City is a 2011 game from Rocksteady Studios starring the Caped Crusader and is the first sequel to Batman: Arkham Asylum. The open-world game lets players traverse around Gotham while fighting against some of the character's most iconic villains, including the Joker, Bane, Riddler, and Poison Ivy. The game has spawned two additional sequels, Batman: Arkham Origins and Batman: Arkham Knight. In Batman: Arkham City, several alternate costumes were available to wear, including The Dark Knight's iconic original look, his costume from Batman: The Animated Series, and a Batman Beyond suit available via DLC. The Batman Beyond costume, initially worn by Terry McGinnis in his self-titled animated series, was an incredible look in the game. Now, a cosplayer has brought it to life in great detail.
Related: Gunslinger Spawn is Spawn Universe's Batman, Reveals Todd McFarlane
On Reddit, Saadleup shared his take on the Bayman Beyond skin from Batman: Arkham City, and it masterfully captures the video game's look and shows what the costume could look like in live-action. The costume is a spot-on recreation of the Batman Beyond suit while looking a bit more detailed than the video game's version. It seems unfair to call the look "fan-made" because it looks like it could be seen in a show like Titans - it's that good.
For those who want to see more of Saadleup's incredible cosplays, his Instagram account features his take on different Dark Knights from every era. On the page, his version of Ben Affleck's Batman from Justice League, Michael Keaton's Batman from Batman Returns, and numerous other suits from the Batman: Arkham video games. Saadleup even does his own take on Omni-Man from Invincible, which is pretty darn good, too. You can check out Saadleup's cosplays on his Instagram page here.
Saadleup's take on the Batman Beyond suit has us longing to see the real thing in action. Whether it's Bruce Wayne wearing the suit before handing off the mantle to Terry McGinnis, or it's the future Batman taking on the role of Neo Gotham's protector, Batman Beyond needs to get the live-action treatment soon. He's too cool not to adapt. Until then, enjoy Saadleup's cosplay.
Next: Swamp Thing's Brother is Threatening One of DC's Greatest Forces
Source: Saadleup (Reddit)