Black Adam Set Photos Reveal First Look At DC's Hawkman Costume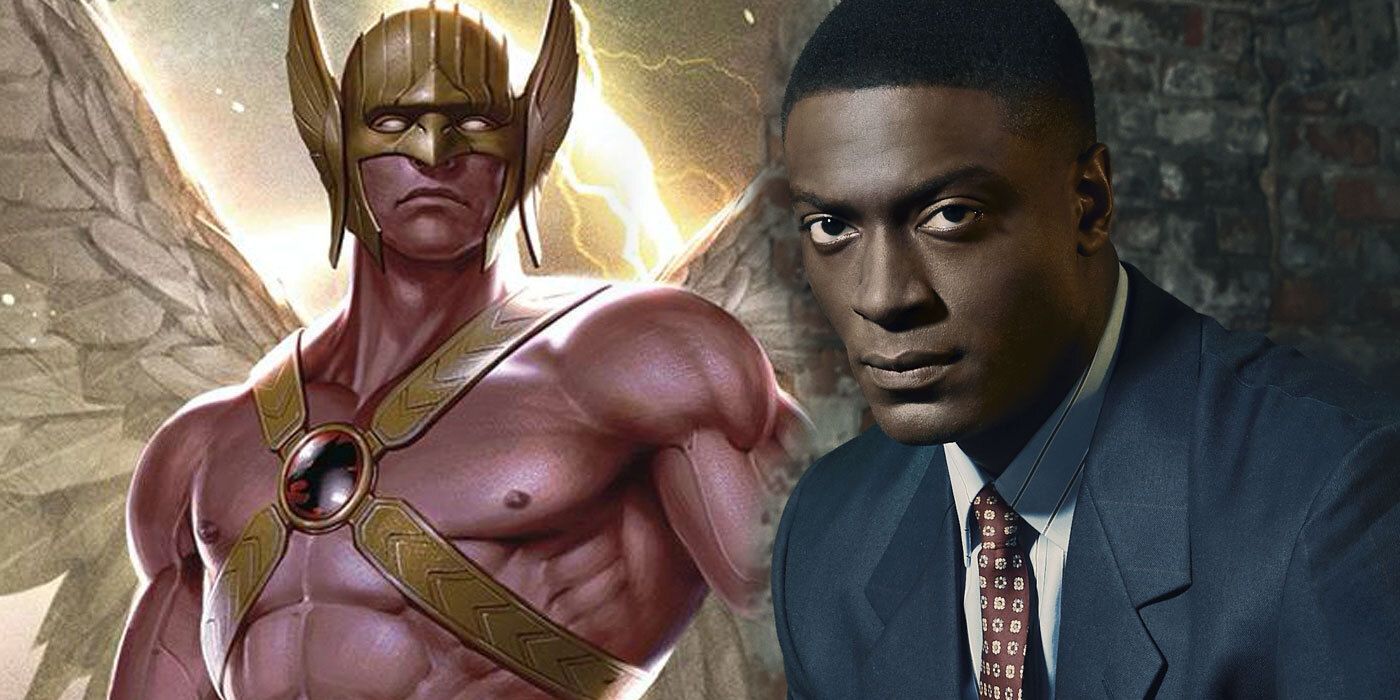 New Black Adam set photos offer a glimpse at Hawkman's costume. DCEU's upcoming blockbuster, Black Adam features former WWE superstar Dwayne Johnson in his hotly anticipated debut as the eponymous Kahndaq warrior. Johnson has been attached to play the character for over a decade. Initially, he was meant to appear as a supporting character in David F. Sandberg's Shazam! movie as well as in an earlier version of Suicide Squad. Eventually, DC and WB deemed him a better fit for a solo movie, and they spun his character off into an original film set 5000 years after the wrongful imprisonment of the ancient Egyptian antihero. Directed by Jaume Collet-Serra, Black Adam was seto to premiere this December, but due to the COVID-19 pandemic, was delayed until July 29, 2022.
Despite a rocky production, anticipation for Black Adam remains high. Fans are of courseexcited to catch their favorite action star in his first stint as a superhero, but apart from that, there is a lot of excitement for the live-action debut of the Justice Society of America (JSA). In Black Adam, the JSA comprises of 4 superhero underdogs who believe in fighting for justice and truth. The JSA members include Noah Centineo's Atom Smasher, Quintessa Swindell's Cyclone, and Pierce Brosnan's Doctor Fate. The leader of them all is Aldis Hodge's Hawkman, the reincarnation of an Egyptian prince whose Nth metal wings give him the ability to fly.
Related: The Arrowverse Completely Wastes A DC Villain (That Black Adam Could Fix)
Recently, Hawkmansworld, a Twitter fan account dealing with all aspects of the DC universe, shared images from the sets of Black Adam. The images focus on the movie's wardrobe, providing a detailed look at the ensemble that Hodge will presumably be sporting for his role as Hawkman in the movie. In the pictures, fans can get a good look at Hodge's Hawkman armor and helmet (there are multiple as each is used for a different purpose, e.g. stunts and VFX).
Click Here to View the Original Post
Black Adam was finished with filming by July, but there hasn't been a single look at any of the characters in their superhero outfits. The movie's official artwork has depicted what Johnson would look like in his role as Adam, but for the rest of the cast, fans made their own interpretations via digital art and other mediums to imagine what their characters could look like. Recently, a piece of fan art envisioned Hodge as Hawkman. Although the artwork was quite comics-accurate, it didn't include Hawkman's armor, which now fans know is an important component of the JSA leader's getup.
As the new images show, Black Adam is hewing close to its source material, at least for defining its characters' appearances. Hawkman's chest plate and helmet are both pretty loyal to their versions in the comics, especially the helmet, which features Hawkman's signature massive wings. A cape cannot be seen, and neither can the Thanagarian Mace, the Nth metal weapon that Hawkman usually carries around. Of course, right now it's hard to make anything out of them as they are all separate items. But when Hodge will appear on the screen donning his costume, it will surely make for a dazzling spectacle, one that won't leave fans disappointed.
Next: Black Adam: Which Version of Hawkman Will Join The DCEU?
Source: Hawkamsnworld