Black Manta Cosplay Does Justice to DC's Most Underrated Villain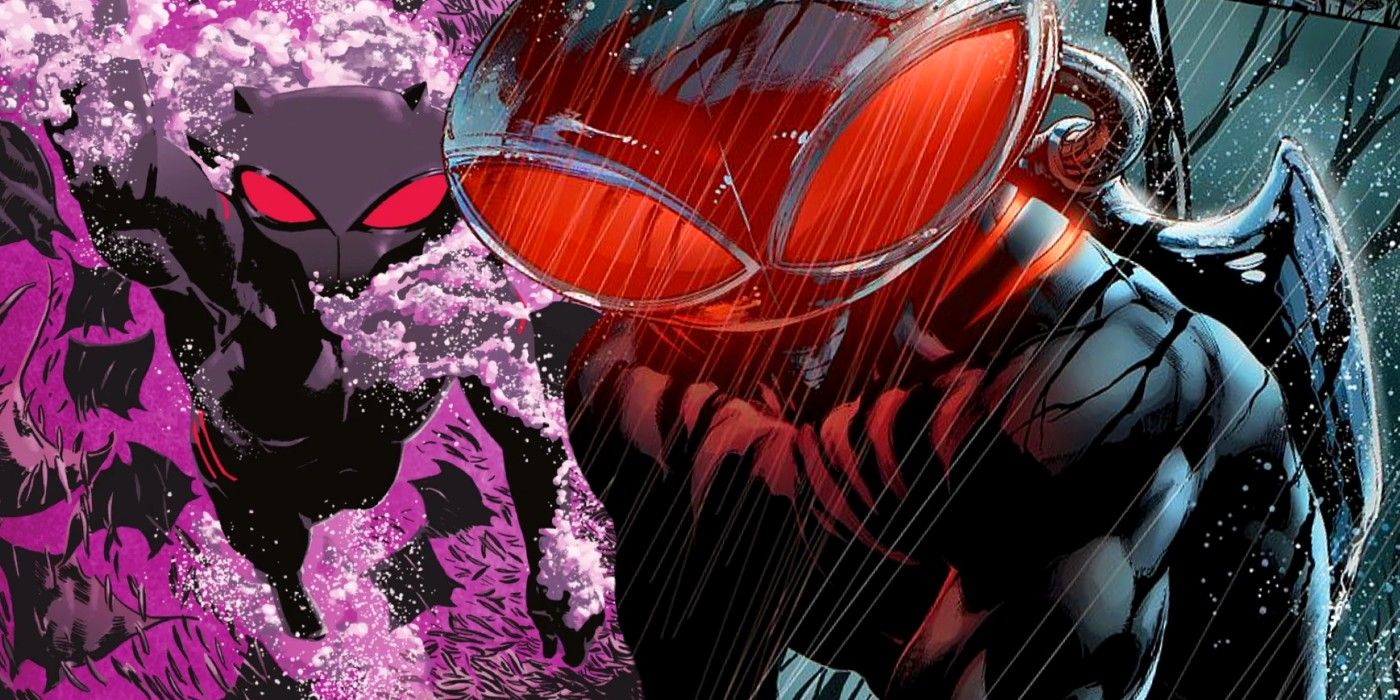 Criminally underrated Aquaman villain Black Manta is the star of an awesome new cosplay recently shared on Reddit. A high-tech pirate and mercenary, Black Manta is known for his oversized helmet, complete with large, glowing eyes, and appeared in the DCEU's Aquaman played by Yahya Abdul-Mateen II. Sadly, perhaps due to being the nemesis of one of the Justice League's less popular heroes, Black Manta tends not to get the attention he deserves, though that's gradually changing, with the pirate taking an antihero turn in the new six-issue Black Manta miniseries.
Created by Bob Haney and Nick Cardy in 1967's Aquaman #35, the villain (whose real name is David Hyde) has been given multiple origin stories, but the most compelling interweaves his family's tragic history with that of Aquaman, creating a complex cycle of revenge. Currently, Black Manta's son Jackson Hyde is Earth's Aqualad - soon to become the new Aquaman - and is a trusted ally of his heroic nemesis. An ice-cold killer with tech to compete with Batman's arsenal, Black Manta is always a threat, but tends to take on a henchman role to other villains in larger stories.
Related: Wonder Woman's Nubia Comes to Life in Stunning Cosplay
Thankfully, Black Manta is finally getting the respect he's due with an epic cosplay from Reddit user BasiliusKrane. While still in progress, the costume already nailed its most important element - the huge glowing eyes of Hyde's helmet, which fire devastating rays in the comics. Asked by one commenter if the helmet is 3D-printed, BasiliusKrane reveals that all elements of the costume are made by hand, and past cosplays of Star Wars' Darth Malgus and Marvel's Apocalypse show the incredible skill of this creator.
Despite a unique and electrifying design, it's easy to get Black Manta wrong artistically - specifically by going too far with the oversized helmet and turning a supervillain who personally raids submarines at crushing depths into a caricature. Thankfully, this cosplay strikes the perfect balance, giving Black Manta's headgear the weight and size to be imposing without tipping too far into questions of practicality. And as the pièce de résistance, the eyes even light up with threatening energy.
Hopefully BasiliusKrane's Black Manta cosplay will be complete soon, and the finishing touches made to a successful representation of one of the coolest villain designs in comics. While Aquaman himself deserves far more credit (and less mockery) than he gets, that's doubly true for Black Manta, whose combination of tech, tactical genius, and combat skill is near unmatched in the DC Universe.
Next: X-Men's Dark Phoenix Rises Again in Fiery Cosplay
Source: BasiliusKrane