Doctor Who Season 13 Trailer Teaser: Jodie Whittaker Hacks BBC Broadcast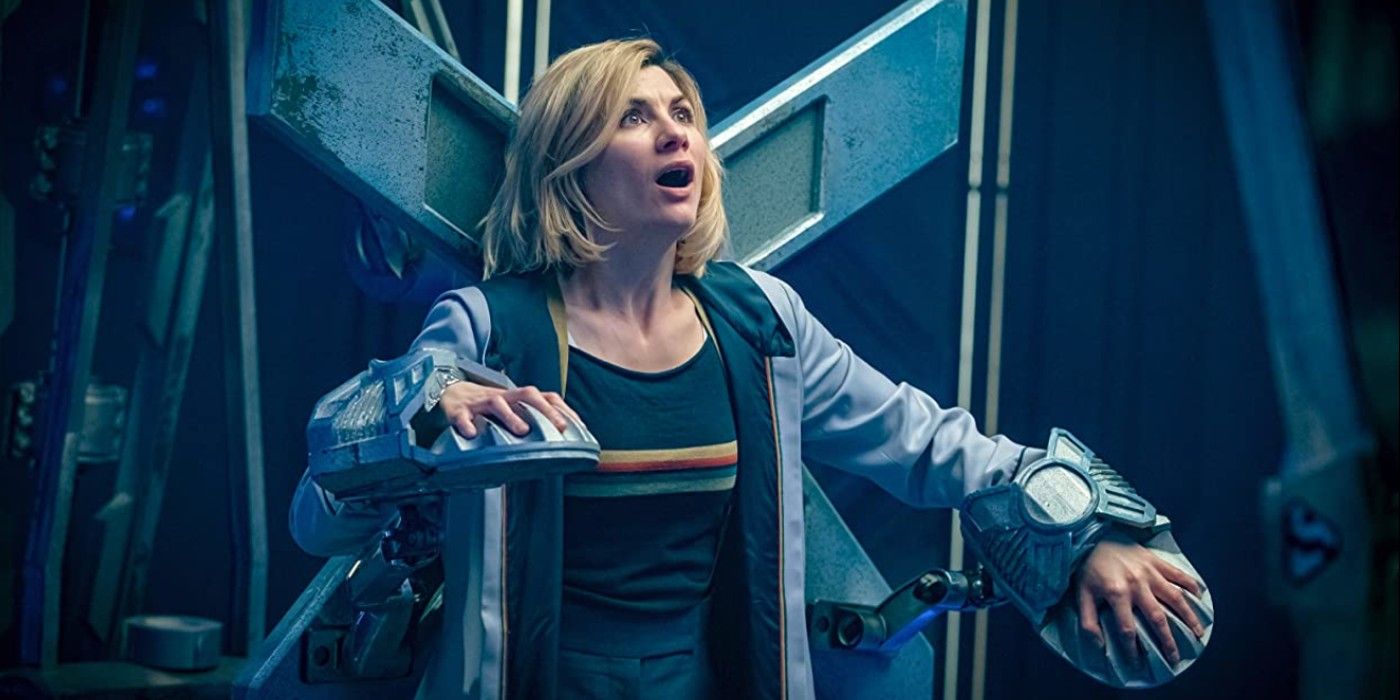 A brand-new teaser for Doctor Who season 13 was broadcast on Saturday night on BBC One. Doctor Who is returning for a reduced thirteenth season of just six episodes later this year. The season will be Jodie Whittaker's third and final outing as the thirteenth incarnation of The Doctor, as she is set to exit the sci-fi series in 2022 after a trio of specials. Current showrunner Chris Chibnall will also be leaving the show in 2022 as it was recently announced that Russell T. Davies, who originally pioneered the revival of Doctor Who in 2005, will be replacing him for the 60th anniversary and beyond.
The first trailer for Doctor Who season 13 was shown at SDCC 2021, revealing that the season will be unique in that it will focus on one continual story instead of the show's traditional monster-of-the-week format. The upcoming season will see the return of Whittaker and companion Yaz (Mandip Gill), and will also introduce new character Dan, played by stand-up comedian John Bishop. Game Of Thrones' Jacob Anderson is also confirmed to be playing a recurring character called Vinder.
Related: How Russell T. Davies Can Fix Doctor Who's Timeless Child Mess
With the latest season of Doctor Who set to release in late 2021, anticipation has been steadily building for the next big trailer. Now, a teaser for the new series has aired on BBC One, the channel that shows Doctor Who in the UK. The short teaser (via @DrWhoSpace on Twitter) is comprised of a few short seconds of TV static in which The Doctor fades in and out, asking "Can you hear me?" in a panicked voice. Watch the video below:
Click Here To See The Original Post
Though just a few short seconds, this teaser suggests that an official full-length trailer for Doctor Who season 13 is coming very soon. It was broadcast just before the start of the popular British dance competition Strictly Come Dancing, which draws in millions of viewers every Saturday. The teaser's primetime spot suggests that the BBC wants to build up as much hype for the new series as possible, indicating that there won't be long to wait before more is revealed.
With Doctor Who season 13's different one-story format, there will be plenty of opportunities to tell a story that's fresh, exciting, and emotional to give Thirteen the send-off that she deserves. Though little is known about the plot just yet, a full trailer will give more of an idea of what to expect. Hopefully, the arrival of this new teaser means that it will only be a matter of weeks before Doctor Who is back on screens again.
More: Why Jodie Whittaker Is Leaving Doctor Who After Season 13
Source: BBC via @DrWhoSpace/Twitter