Eternals Image Gives New Look Inside Prometheus-Style Spaceship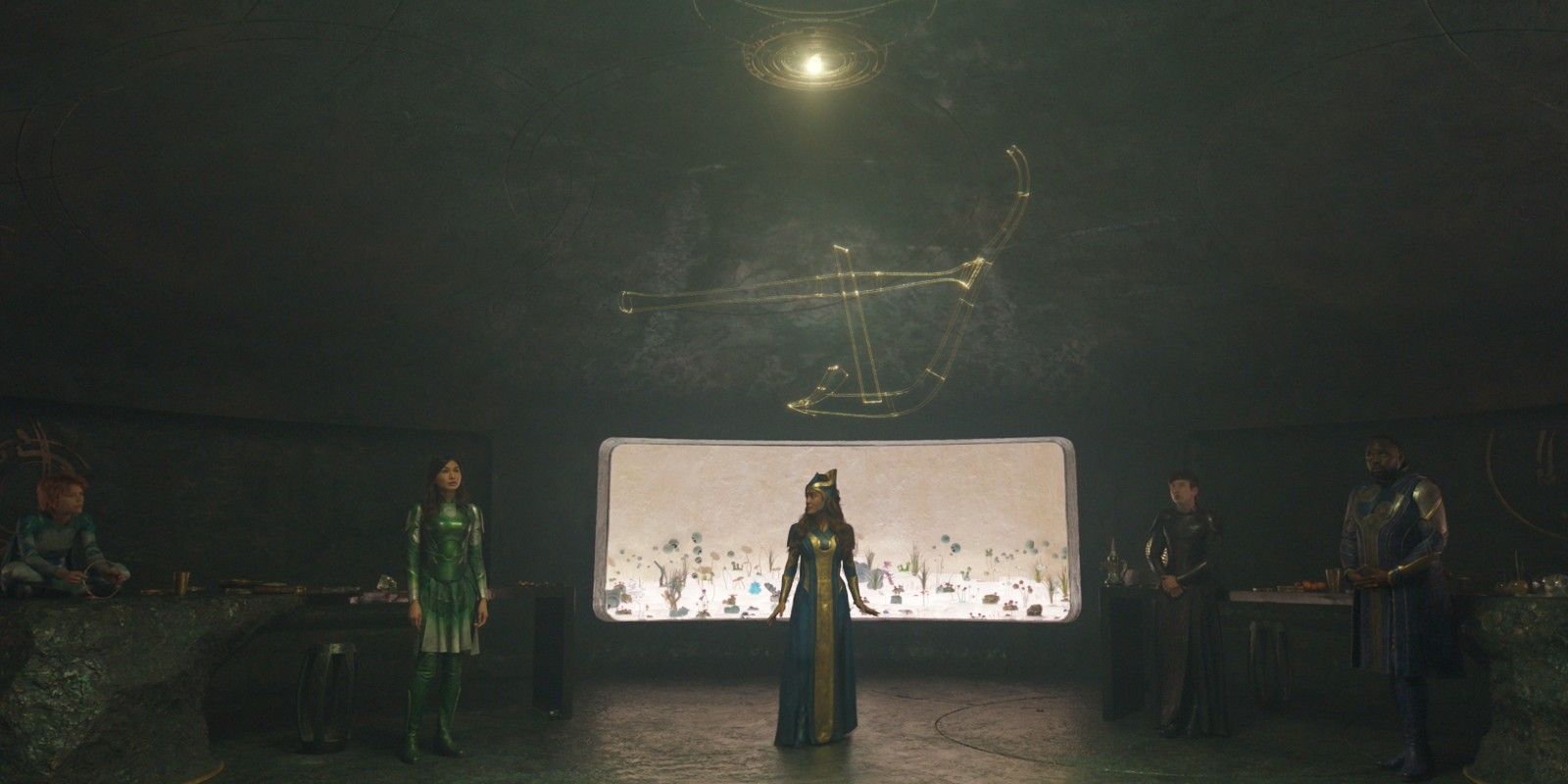 New images from Marvel's Eternals offer a closer look at the inside of the group's spaceship, as well as director Chloé Zhao on set. In less than a month, Marvel will finally unveil Eternals, the latest feature in its ambitious Phase 4. The film was once scheduled for release last year, but the coronavirus pandemic delayed it to 2021. When looking at the other movies the MCU has in store for Phase 4, Eternals feels a bit like an outlier for several reasons; in addition to its two-timeline story, the movie spans thousands of years, features a diverse ensemble cast, and looks to be a more grounded exploration of the titular cosmic team.
Zhao, who earlier this year was crowned best director at the Oscars, won over Marvel Studios with her pitch for Eternals, which Kevin Feige has said was the best he's ever heard. The movie will introduce the Eternals, a group of near-immortal cosmic beings with incredible powers who were sent to Earth centuries ago to protect humanity from afar. They stayed out of the conflict from Avengers: Infinity War, but a greater threat from the Deviants will draw them out of the shadows and back together in the present day.
Related: Why Eternals Needs To Be Longer Than Infinity War
In early 2020, Screen Rant received the opportunity to visit the set of Eternals on its very last day of filming. In conjunction with the reveals from the visit going life and tickets going on sale, Disney has released new pictures from Eternals. The first reveals Zhao on set as she coaches stars Don Lee and Richard Madden. The second comes from the film itself, offering an inside look at the Eternals' ship. Check them out below.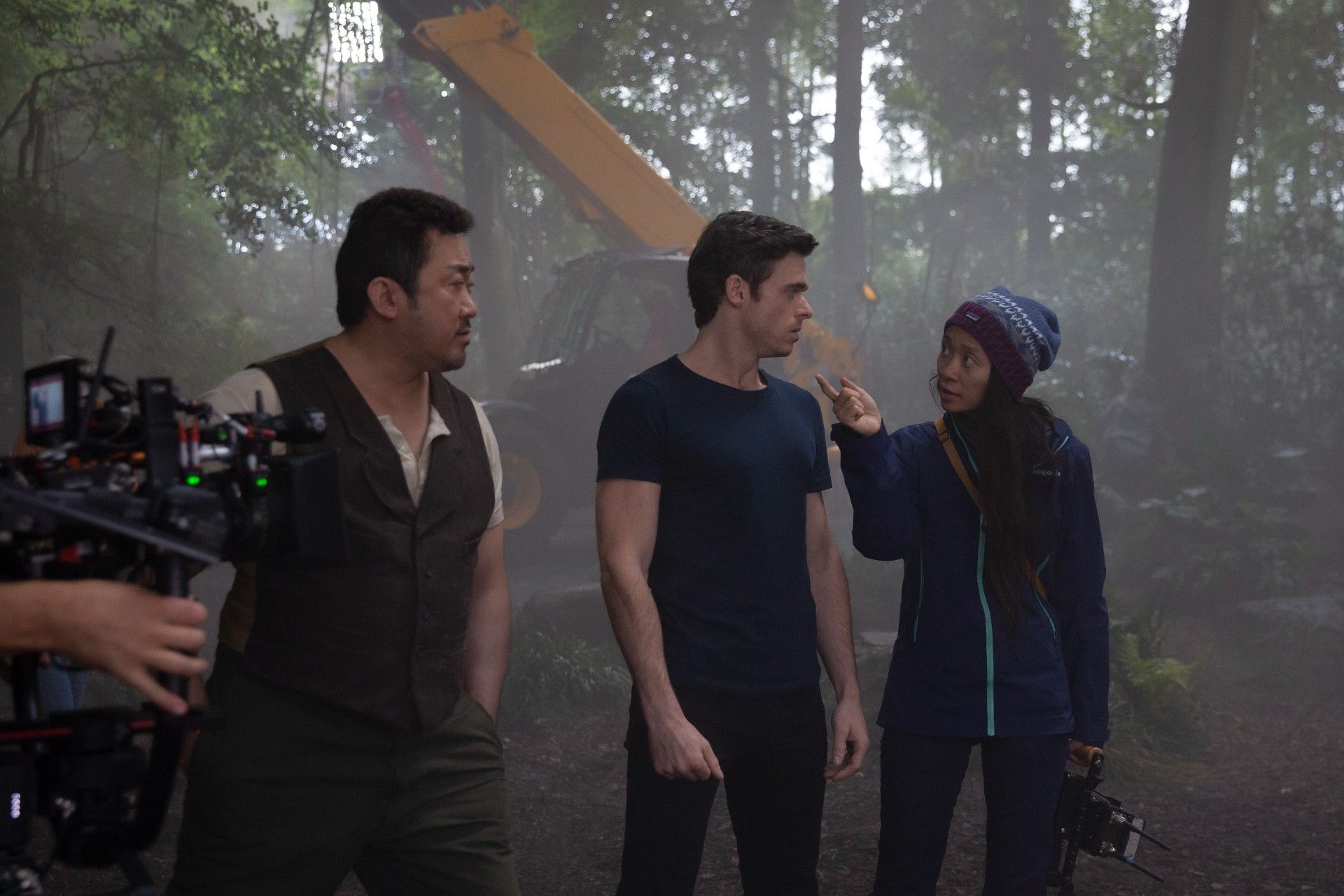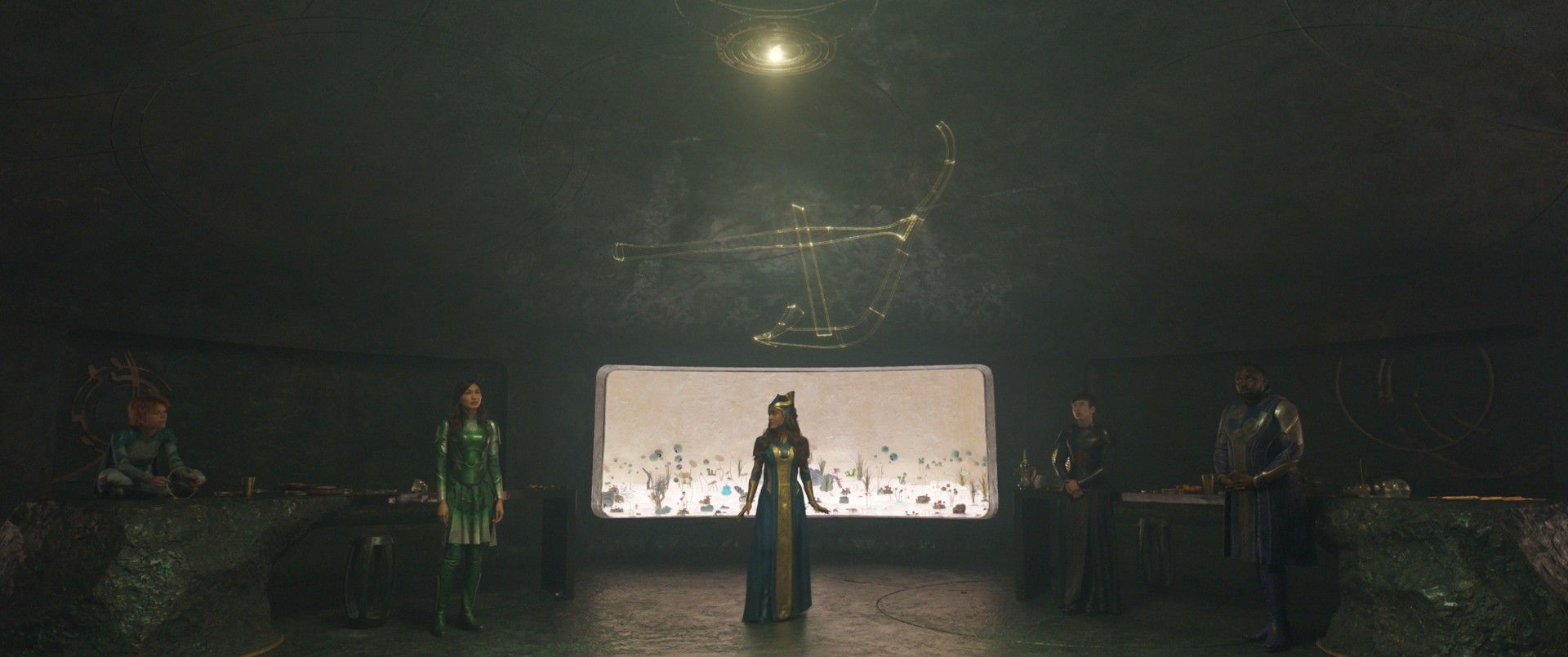 By all accounts, it looks like Zhao has developed a unique style for Eternals. Their spaceship, while perhaps feeling somewhat reminiscent of other sci-fi movies, appears to be the perfect cross between ancient magic and high-tech innovation. The Eternals are unlike any group that has entered the MCU before, and they'll need their own visual style to make their mark. Luckily, between the spaceship and their costumes, it seems they won't have any trouble fitting in.
Eternals has a star-studded cast that also includes Gemma Chan, Angelina Jolie, and Salma Hayek. The movie holds some high expectations because of that, as well as Zhao's own track record. It's too soon to completely decide if Eternals stands among the best Marvel movies, but it'll still be quite exciting to see it come to life. Set to premiere exclusively in theaters, Eternals arrives in November.
More: Marvel's Eternals Powers Explained: What Each Team Member Can Do
Source: Disney