Hideo Kojima Allegedly Consulting On Metal Gear Solid 3 Remake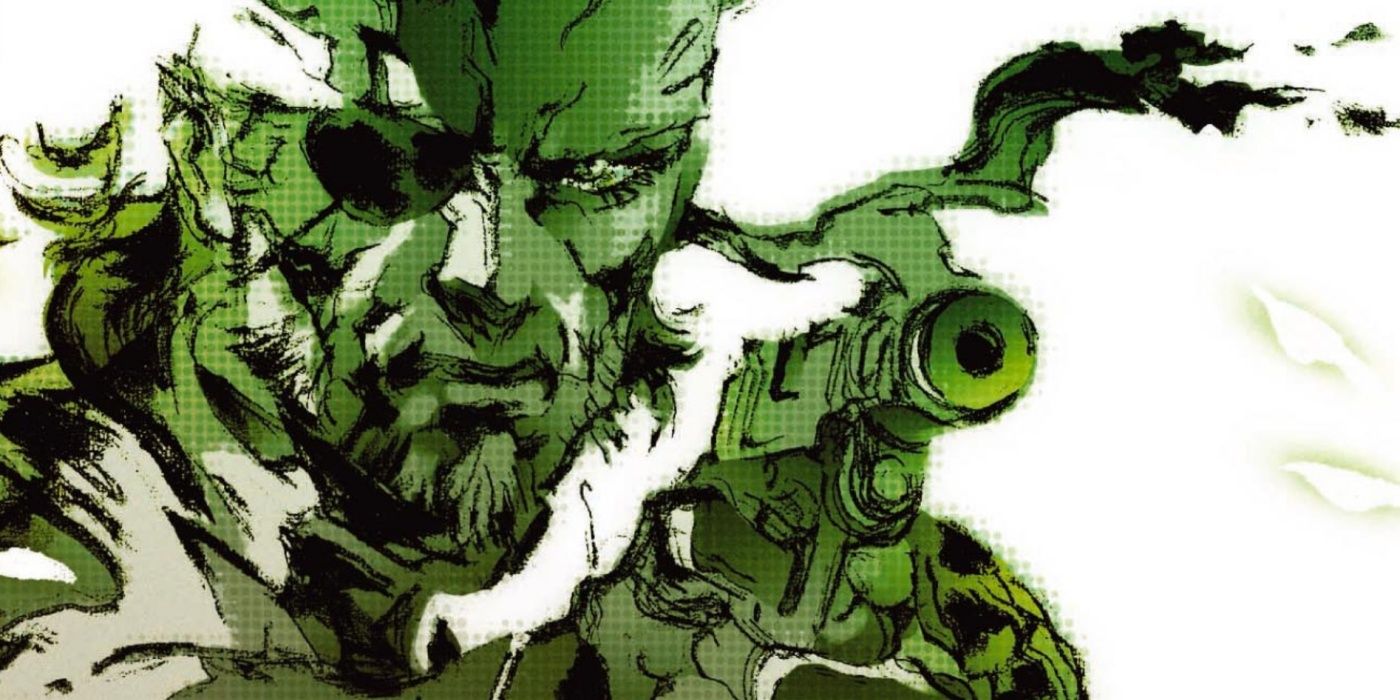 Following reports that Konami is outsourcing Castlevania, Metal Gear, and Silent Hill revivals to external studios, details from a leaker suggest series creator Hideo Kojima may serve as consultant on the rumored Metal Gear Solid 3: Snake Eater remake. Citing unspecified sources familiar with the Japanese publisher's operations, VGC claimed Konami brought in Singapore-headquartered developer Virtuos to helm the supposed MGS3 remake.
Founded in 2004, Virtuos has remastered many a AAA title for modern hardware, leading production on the likes of Batman: Return to Arkham and co-developing Assassin's Creed: The Ezio Collection. Virtuos' expertise allowed it to act in a support capacity on a wide range of other titles, too, though the company's yet to add a Metal Gear notch in its belt. Its name featuring alongside MGS3 remake reports, thus, came as a surprise, especially since rumors and speculation long suggested Sony's newly acquired Bluepoint Games would produce Metal Gear's much-coveted next outing. But another familiar face may participate in Virtuos' alleged new endeavor in some capacity.
Related: Why Metal Gear Solid 3 Is The Most Important MGS Game
While Hideo Kojima isn't working on a new Metal Gear project, independent game analyst Millie Amand claims he will assume the role of "ambassador" or "consultant" on the still-unconfirmed MGS3 remake. A Twitter post from Amand notes that Konami President Hideki Hayakawa believes the remade title will perform better with Kojima's name attached. And, apparently, this agreement came to fruition thanks to an unspecified party that acted as an intermediary between the publisher and creator.
Though Amand has correctly announced news ahead of time in the past, such as PlayStation Showcase's September 2021 date, the above information should be taken with a grain of salt. It's worth remembering, of course, that recent rumors related to Silent Hill, Metal Gear, and Castlevania remain unfounded.
Hideo Kojima and Konami didn't part ways amicably following the release of Metal Gear Solid V in 2015. But the publisher made quick work of the IP's unwavering popularity in his absence, assigning another team to produce the ill-fated Metal Gear Survive, which hit launched to dismal reviews in early 2018. In the last three-plus years, Metal Gear has remained dormant, though Sony Pictures did cast Oscar Isaac as Solid Snake in its long-awaited MGS film from Director Jordan Vogt-Roberts.
Next: Why MGS3 Is The Best Metal Gear Solid Game
The Metal Gear Solid 3: Snake Eater remake is allegedly in development at Virtuos.
Source: Millie Amand via GamesRadar