How The Rock's Black Adam Is Connected To Shazam (& Will They Crossover?)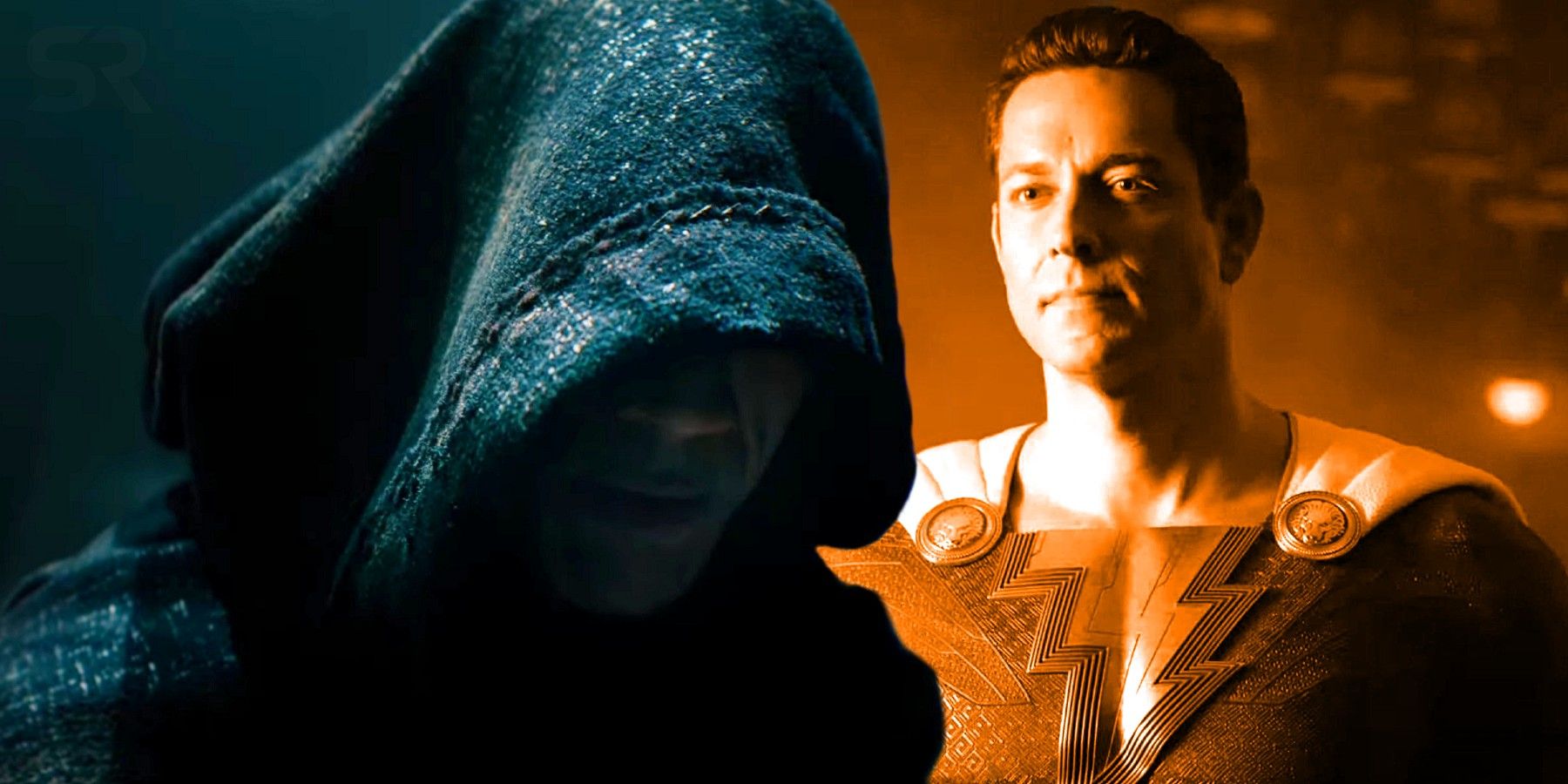 The first look at Black Adam confirms a connection between Dwayne Johnson's DC character and Shazam, but will they ever crossover? After waiting to play Black Adam for nearly a decade, fans have finally seen what Dwayne 'The Rock' Johnson's villain looks like in the DC Extended Universe. The highly anticipated release comes after plans for Johnson to be the villain in Shazam! were changed, in favor of a solo film to further establish the character before the arch enemies potentially fight on-screen. While Zachary Levi's Shazam won't be featured in Black Adam, the movie is continuing to tie them together.
Black Adam and Shazam have a deep-rooted history in the pages of DC Comics, which is where their rivalry has been explored previously. Just as Billy Batson becomes Shazam through the magical powers obtained by the Shazam wizard, the Egyptian known as Teth-Adam previously acquired a similar power set. However, Black Adam did not use his powers for complete good. While he did help free Kahndaq from an evil ruler, he asserted his own power to take over the country. All signs point to Black Adam adapting a similar story for The Rock's DCEU character and connecting him directly to Levi's offbeat superhero.
Related: Why Black Adam Kills In His Trailer (Is He A Villain?)
During the first Black Adam teaser trailer, the footage officially confirmed just how The Rock's DCEU villain is tied to Shazam. The footage showed Sarah Shahi's freedom fighter character and others finding the resting place of Black Adam in the present day. It seems that she knows all about who she'll find in this location and how to reawaken him, or she happens to do this accidentally by reading some of the ancient writing around her. In either case, it is the word "Shazam" that appears to be what frees Black Adam from his imprisonment. Shazam already established that this word is what makes Billy Batson transform into his superhero form, and now it appears that it will help free or reawaken Black Adam.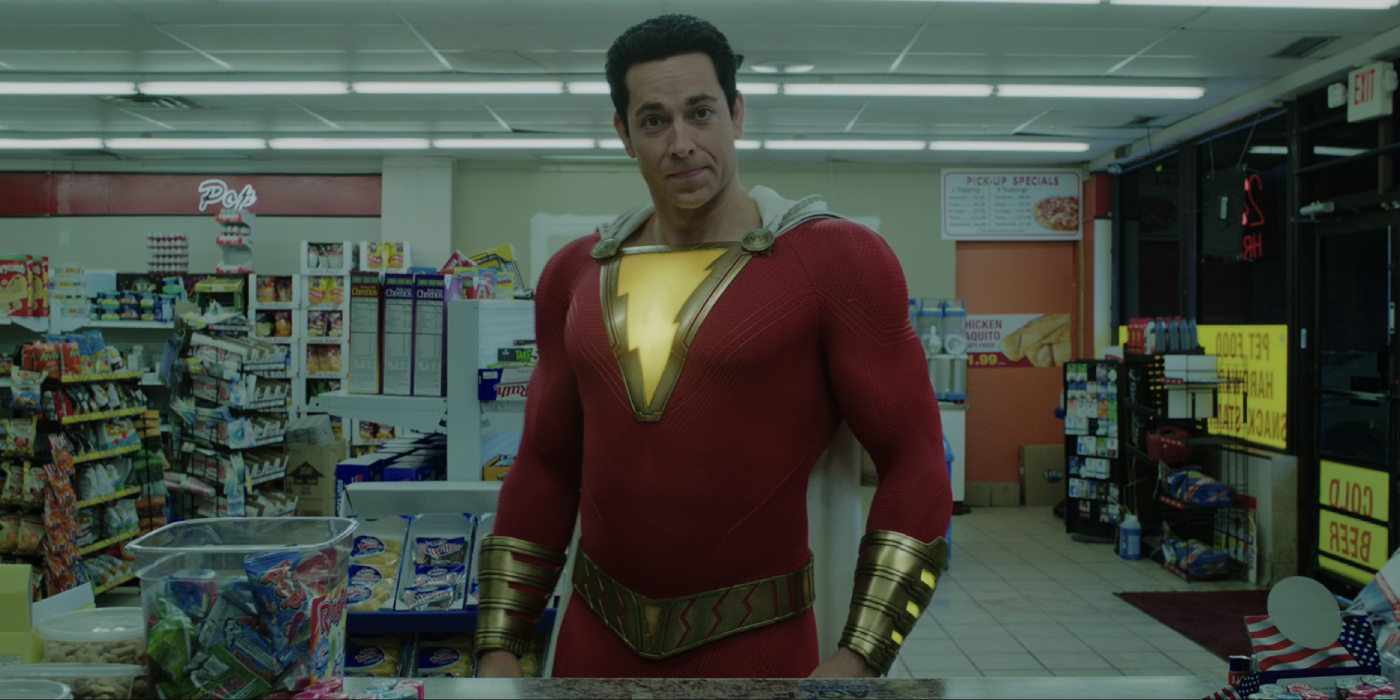 This isn't the first time that the DCEU has teased the connection between Rock's Black Adam and Levi's Shazam. Even though Dwayne Johnson was absent from Shazam!, the movie still planted plenty of seeds for his solo film. This includes The Wizard highlighting his previously appointed Champion, who went on a destructive rampage many years ago, releasing the Seven Deadly Sins and killing six of the seven members of the Council of Wizards. It was heavily implied that Black Adam was this former champion. Black Adam's footage seemingly confirms that this is the case by indicating that the magical SHAZAM powers still flow through the character's veins.
Black Adam and Shazam's connection won't mean that they immediately crossover in The Rock's upcoming DCEU entry, however. It is already confirmed that Zachary Levi's DCEU hero won't appear, and Dwayne Johnson isn't expected to show up in David F. Sandberg's 2023 sequel Shazam: Fury of the Gods either, although Warner Bros. could simply be keeping things close to the chest. The Black Adam and Shazam crossover should still happen in the future. The most likely place for the two powerful DC characters to interact is in Shazam 3. This could even be a place for Henry Cavill to suit up as Superman, or even the debut of a brand new DCEU Superman. While the wait for Black Adam and Shazam to fight is far from over, it is great to see Black Adam build upon the pre-established DCEU mythology in the meantime.
More: The Flash's Time Travel & Multiverse Powers Confirmed In DCEU Canon