Is The Harder They Fall Based On A True Story? History Explained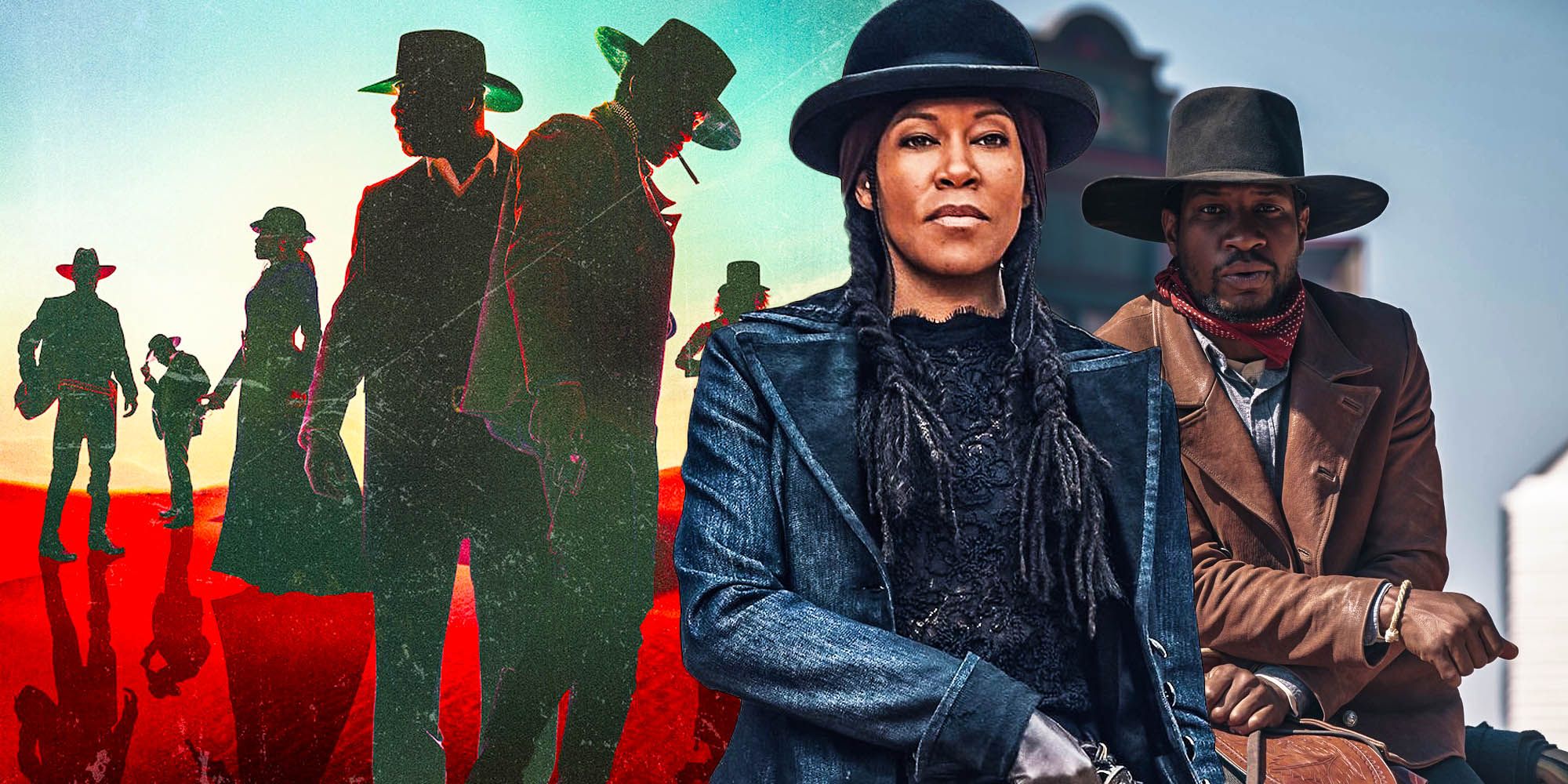 Netflix's new movie has some familiar names in the character list that suggest it is drawing on history but is The Harder They Fall based on a true story? Netflix is billing the movie as a "new school Western" and the trailer suggests that it will be an action-packed extravaganza. The film also boasts an all-star cast that includes Jonathan Majors (Lovecraft Country), Idris Elba (Luther), and Regina King (Watchmen).
In The Harder They Fall, Rufus Black (Elba), the leader of a fearsome and brutal gang, is broken out of a prison train by his gang who are played by King and Lakeith Stanfield. The movie follows the protagonist Nat Love (Majors), an ex-cowboy, as he brings his gang back together to seek revenge against Black for having murdered his parents. Several key figures have been confirmed as well: Delroy Lindo appears a Bass Reeves, Zazie Beetz as Stagecoach Mary, Edi Gathegi as Bill Pickett, Deon Cole as Wiley Escoe, and RJ Cyler as Jim Beckworth.
Related: Netflix Movie Announcements Explained: Biggest Trailers, Images & Reveals
All of the above characters in Netflix's movie are named for real historical figures. Stagecoach Mary was a mail carrier, Bass Reeves was a deputy US Marshall, and Wiley Escoe was also tied to law enforcement. The characters shown in the movie all appear to draw on these real-life figures for the inspiration behind their portrayals. Rufus Black led a gang who committed horrific crimes throughout the wild west and Nat Love was a cowboy who retired to be a train porter. However, the actual narrative that is presented in The Harder They Fall does not appear to be a true story and is rather a purely fictionalized idea of what could have happened had some of these people crossed paths.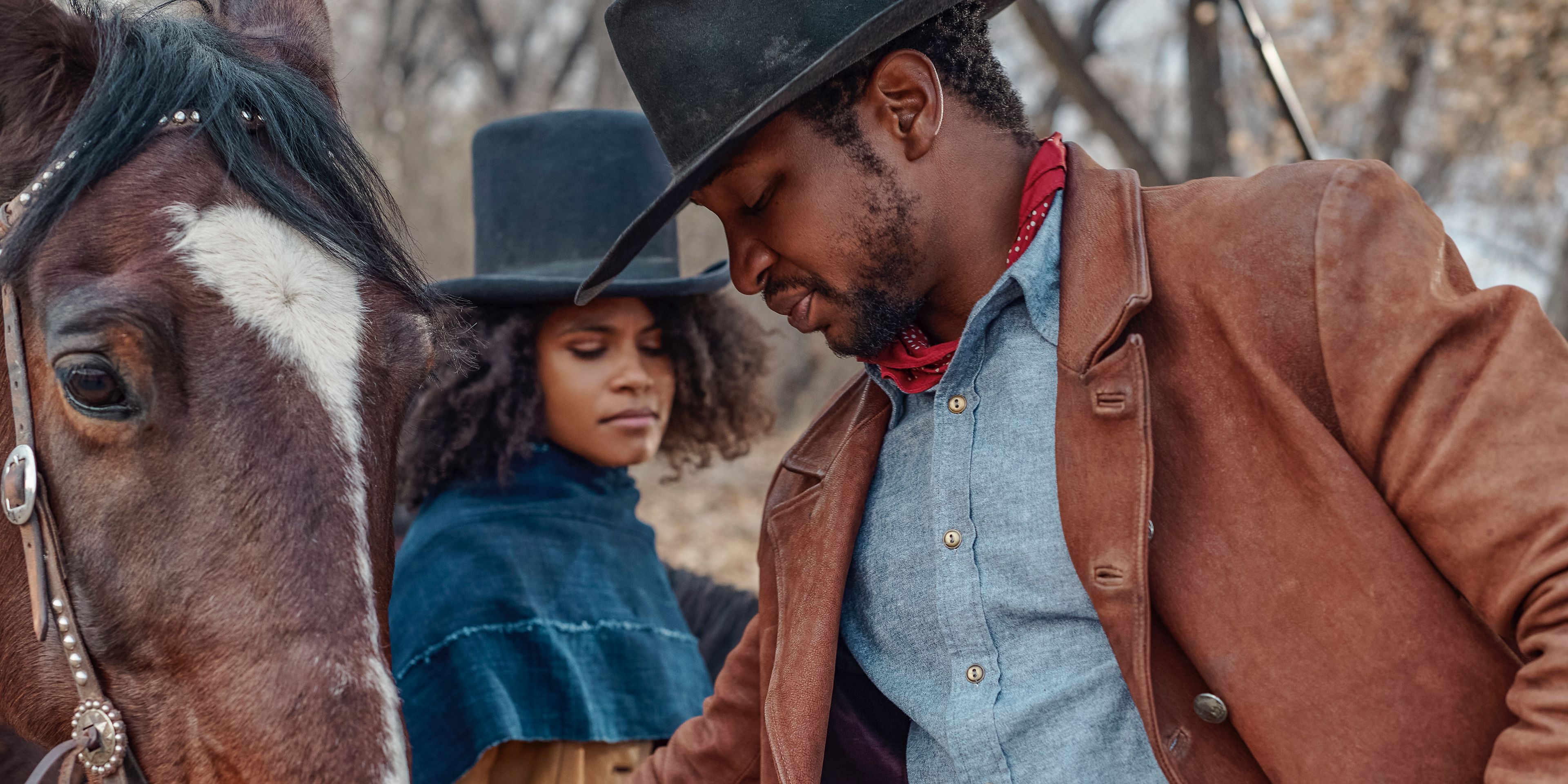 It's not clear how much historical research Netflix did before departing from the truth for their story. Nat Love published an autobiography of his life in 1907 called Life and Adventures of Nat Love, Better Known in the Cattle Country as "Deadwood Dick," by Himself. In the autobiography Love makes no mention of having had any interaction with Rufus Black or his gang. Nat Love retired in 1889 and Rufus Black was hanged in 1896 so the film would have to take place in that relatively short span of time. Stagecoach Mary was born sometime around 1832 which would mean she would be between 57 and 64, but she is being played by Zazie Beetz who is about 30.
The Harder They Fall is not a true story and is likely taking a lot of liberties with the factual histories of these individuals. However, it promises to be a fun and action-packed romp and can bring some important names to greater acclaim in the mainstream public consciousness. While Bass Reeves has begun to see some slightly wider acknowledgment as the internet has spread his story, many of the people represented in the film are not included in history textbooks, and if the movie can help to drive greater education about broader non-white history in the United States.