Jeremy Renner Has Plans to Surprise His Daughter In Hawkeye Costume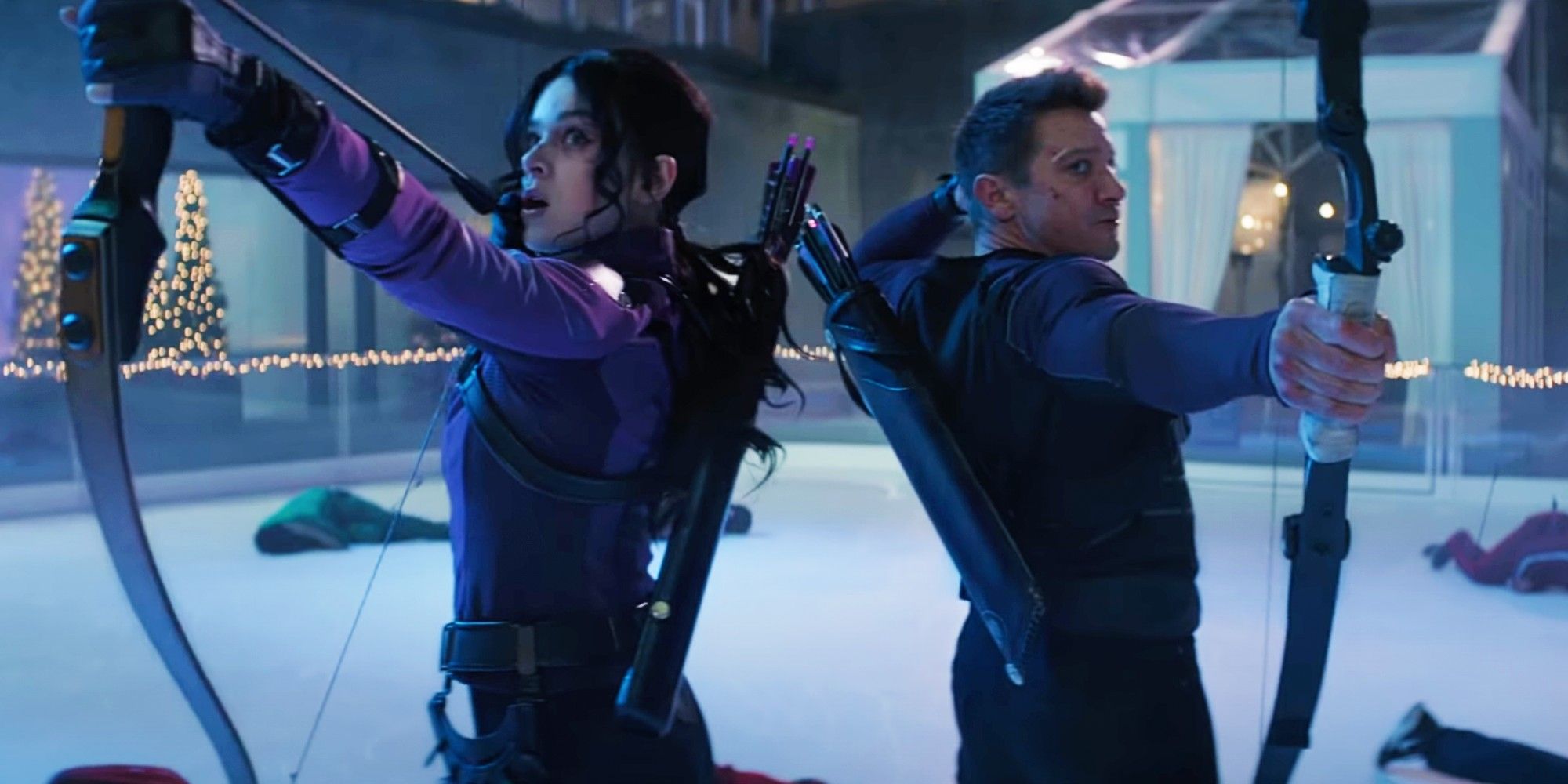 Jeremy Renner plans to surprise his daughter in his Hawkeye costume. After dabbling in animation with What If...? this past summer, Marvel will return to live-action on Disney+ with Hawkeye. The 6-episode series, which is expected to be an all-out holiday romp, will premiere late next month and run throughout the holidays. Jeremy Renner reprises his role as the MCU's master marksman, Clint Barton, while Hailee Steinfeld makes her debut as his young super-fan and eventual protégé Kate Bishop.
Created by Jonathan Igla (Mad Men) and based on comics by Matt Fraction and David Aja, Hawkeye will pick up following the events of Avengers: Endgame which gave Clint a dark character arc after he lost his family in Thanos' snap. Now with everyone back, Clint heads to New York City for a fun Christmas with his family, but a wrench is thrown into his plans when he is confronted by enemies from his past as Ronin. Hawkeye will also see Florence Pugh reprise her role from Black Widow and star Vera Farmiga, Zahn McClarnon, Brian D'Arcy James, Tony Dalton, Linda Cardellini, Fra Fee, and Alaqua Cox.
Related: Why Hawkeye Has So Much Comedy
During a recent appearance on Jimmy Kimmel Live promoting his two upcoming series, Mayor of Kingstown on Paramount+ and Hawkeye on Disney+, Jeremy Renner revealed his plans to surprise his daughter in his Hawkeye costume. After never taking anything from the set during his time in the MCU, Renner finally got the chance to borrow his Hawkeye costume from the Disney+ series to wear to his 8-year-old daughter's elementary school, and he probably won't be giving it back. Read what Renner had to say below:
So I finally asked, after doing the TV series, because I got asked to be the valet guy at my daughter's school. They need help, when you drop off your kid at school, they need an adult to go, "Hey, where you from? What class you going to?" and then you walk them to their classroom. So I said, fine, if I'm going to do it, I'm going to do it dressed as Hawkeye. Just to kind of plus it up. So I figured I'd do it. That's why I have the costume. I don't know if they're going to ask for it back, I probably won't give it back at this point. But I got it finally.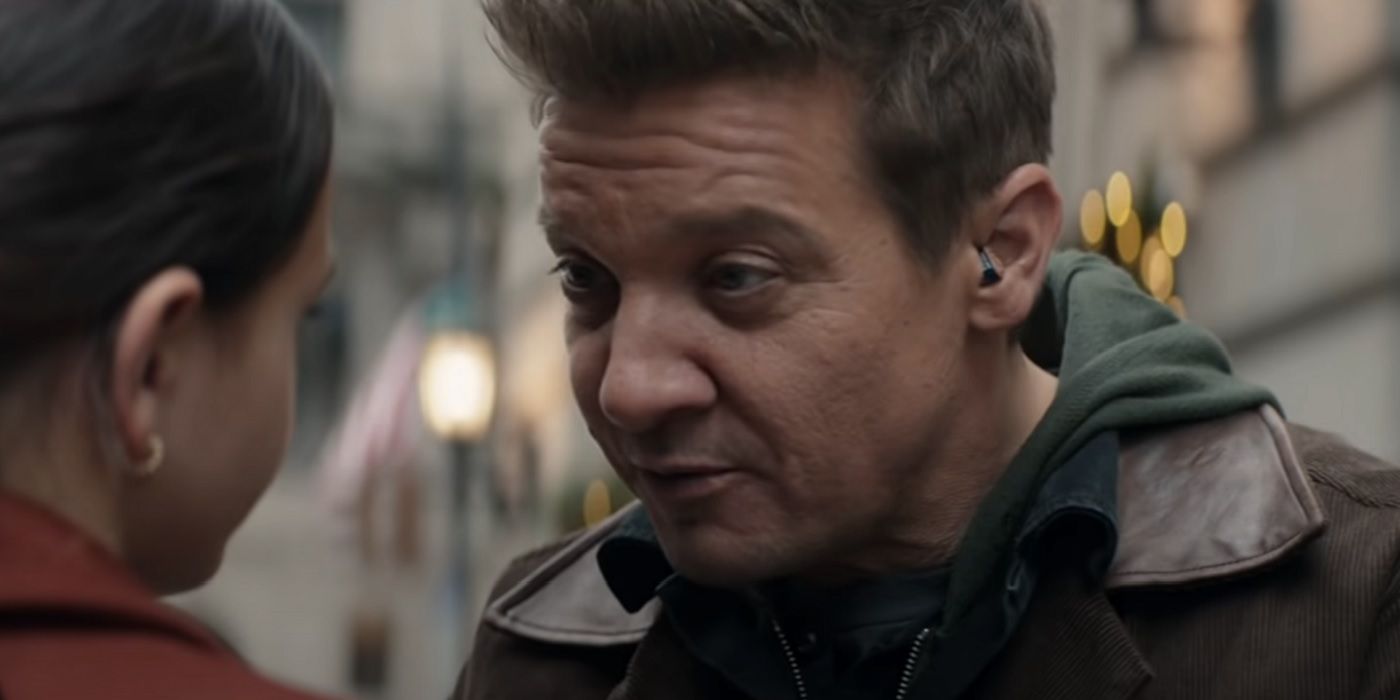 Though it's a common practice for actors to take props from the set during the last days of shooting to serve as mementos, Renner respected the fact that Marvel asked them not to, though he's probably the only Avenger to do so. During the interview, Renner jokingly referred to his co-star as "dirtbags," especially Chris Hemsworth, who has a whole bunch of Mjölnirs lying around his house. Now, Renner finally got his hands on a Hawkeye costume to surprise his daughter, though he admits she "barely knows" who his MCU hero is.
Throughout Hawkeye, the relationship that Clint and Kate cultivate will be similar to that of a father and daughter, which will bring out a new side of Renner's character. Their meeting in the show actually occurs as a result of Kate copying Clint's Ronin costume. With Steinfeld's character expected to take over the Hawkeye mantle by the end of the series, the central relationship between Clint and Kate will be one to keep an eye on.
Next: Why Clint Is Training Kate Bishop And Not His Daughter In Hawkeye
Source: Jimmy Kimmel Live/YouTube