Kirby and the Forgotten Land Could Have an Online Mode, Per Leak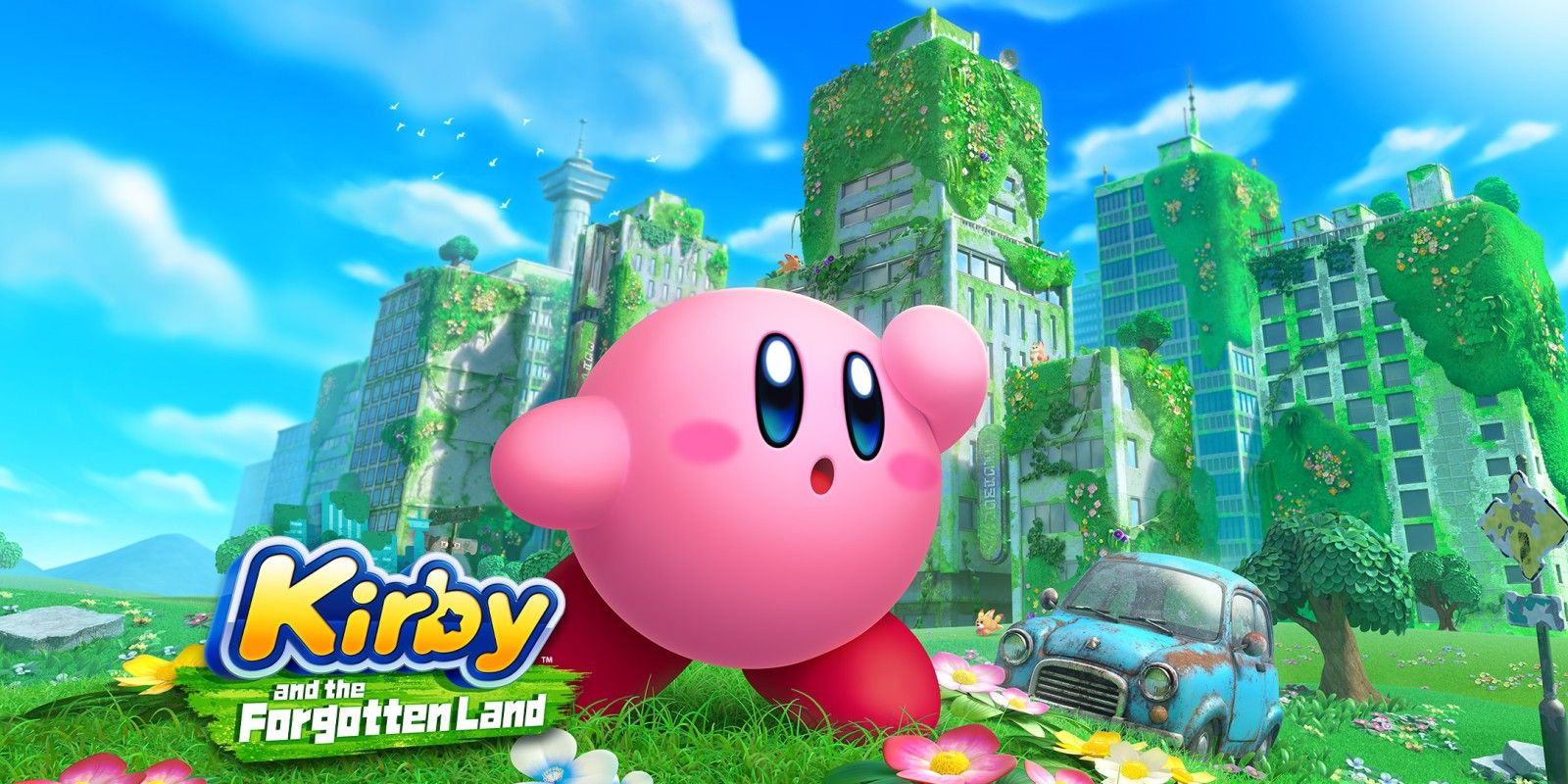 A leak from the Australian Classification Board for Kirby and the Forgotten Land may have revealed that the game will have some sort of online mode when it launches in 2022. The latest Kirby game was revealed during the September Nintendo Direct stream, following a different leak that had alerted fans that the project was in development just hours before the event. Nintendo later confirmed the title and revealed that it would be called Kirby and the Forgotten Land in the rest of the world.
Perhaps the most striking thing about the reveal of Kirby and the Forgotten Land was how similar it looked to another 3D platformer game from Nintendo. Many players noticed similarities between the 3D platforming gameplay of the new Kirby title and Super Mario Odyssey. According to the trailer, the game will see Kirby wash up on a strange land containing the ruins of what looks like modern human civilization. There, he will have to battle against new and returning enemies.
Related: Kirby And The Forgotten Land Could Be Its Franchise's Super Mario 64
The upcoming game Kirby and the Forgotten Land may have an online mode, at least according to the Australian Classification. First spotted by GamesRadar, the classification board indicates that the title has a PG rating because of "mild fantasy themes and violence, online interactivity." This suggests that Kirby and the Forgotten Land has some online functionality, although it is not clear exactly what it could be. Nintendo has not detailed any potential online modes in the game and "online interactivity" could well refer to online leaderboards rather than any potential multiplayer. The listing is dated October 11, though, meaning that the information is likely up to date and accurate.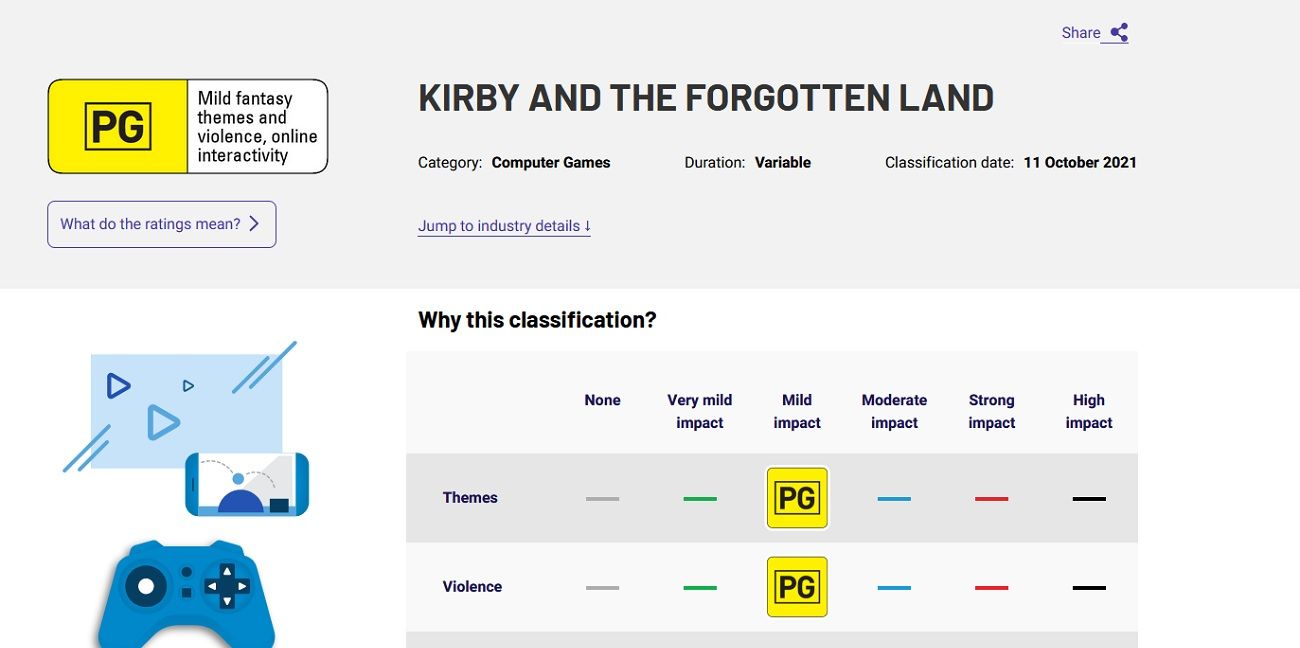 The leaked news about Kirby and the Forgotten Land comes just after it was revealed that the new Nintendo Switch OLED's dock can support 4K resolution. Twitter user kawlums conducted an in-depth examination of the dock's hardware to discover it contains a chip that could theoretically output video at 4K, which could be enabled at some point in the future via a firmware update. Whether or not this hypothetical feature will prove relevant to Kirby and the Forgotten Land remains to be seen.
Although the classification certainly hints at some sort of online mode for Kirby and the Forgotten Land, fans should probably not get too excited yet. Without further information from Nintendo or HAL Laboratory, players can only speculate what "online interactivity" means for the upcoming game. With the title not expected to launch until next year, fans might have to wait some time for the developer and publisher to reveal more details about the title.
Next: Kirby And The Forgotten Land's Setting Is A Good Excuse For No NPCs
Kirby and the Forgotten Land is scheduled to be released on Nintendo Switch in spring 2022.
Source: Games Radar, Australian Classification