Last of Us 2 Clicker Cosplay Is Appropriately Horrifying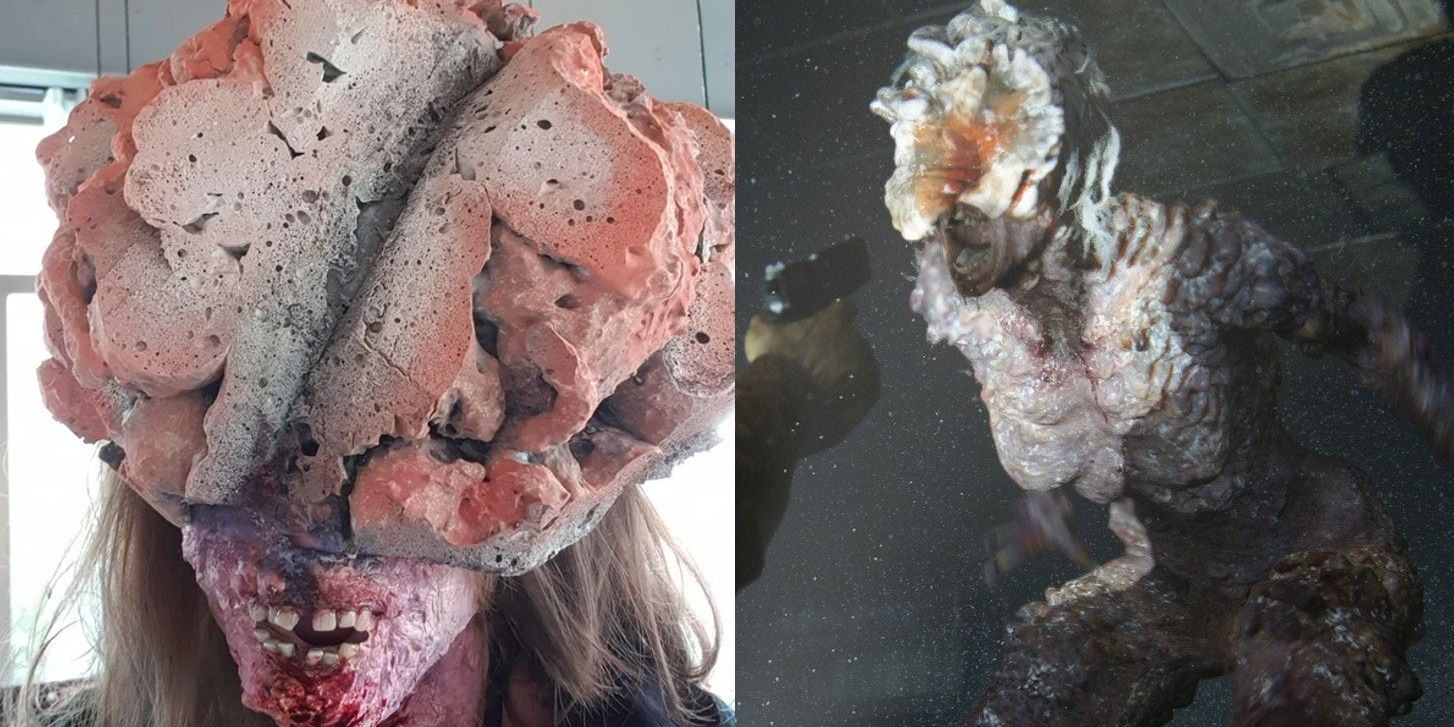 A Last of Us 2 fan's terrifying Clicker cosplay may be one of the most authentic to date, offering a real-world look at the creepy enemy type. The post-apocalyptic world of the Naughty Dog series places a focus on stealth, crafting, and resource management in order to survive not just the end of civilization, but also those lost to the zombie-like outbreak of TLOU, created by the Cordyceps brain infection.
The Last of Us is home to some of gaming's most terrifying enemies, including Clickers, Runners, and Bloaters. The enemies aren't just powerful and fast, but also horrifying to look at thanks to the mutations caused by the Cordyceps fungus. There are multiple stages of infection, with recently-infected Runners looking the most human-like, while The Last of Us Part 2's Rat King's 20 years of disease and decay turns the host into a gargantuan monster. Clickers fall closer to humans than the Rat King, though are believed to have been infected for a minimum of a year. Clickers faces' are almost entirely consumed by the fungal growths, meaning they hunt the player using echolocation. The Last of Us' Clickers are some of the series most horrifying foes, making them the ideal inspiration for scary cosplay.
Related: The Last of Us & RDR2 Characters Appear In Charity Coloring Book
Redditor fillarino's impressive Clicker look seems as though it's straight from the Last of Us games, complete with fungal detailing and a gore-filled lower jaw and bloody neckline. The cosplayer committed to the piece by creating just one small eyehole, barely visible until pointed out, to ensure that they could see partially see while cosplaying. The images have seen over 12,000 Reddit upvotes at the time of writing, with dozens of comments praising the creator for their terror-inducing look.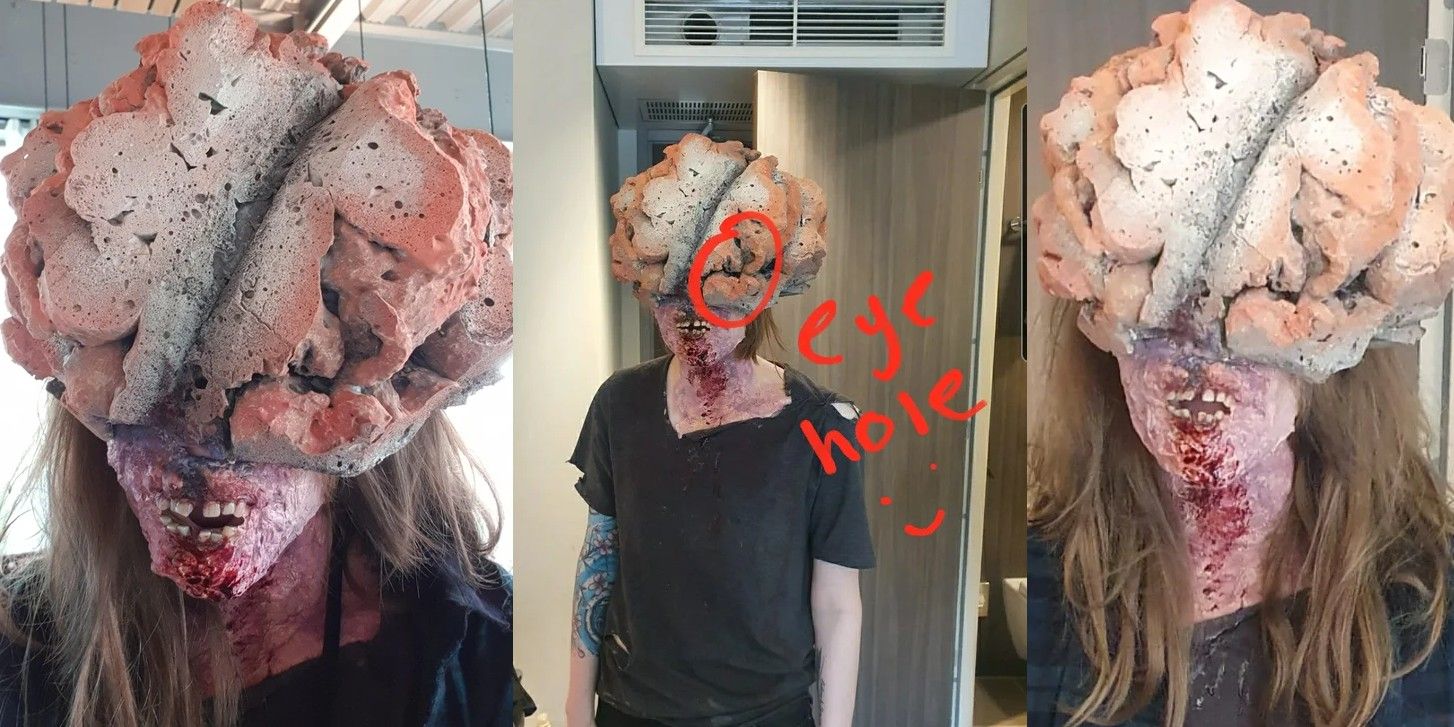 See the post on Reddit here.
Bringing the enemies of The Last of Us to life is no easy feat, with the creator briefly explaining how they made their Clicker look in the comments of the Reddit post. fillarino explains that the fungal growths were created using expanding foam, which was then carved out and painted to replicate the infected. The user also noted that the finished cosplay wasn't exactly the most practical, offering limited visibility and making it tough to eat and drink. Thankfully, fillarino had the help of a cosplaying Ellie to guide them.
The impressive Clicker cosplay teases what the real-life versions of the enemy type could look like in the upcoming The Last of Us TV series. The show, which will star Pedro Pascal as Joel and Bella Ramsey as Ellie, is currently filming, and could land on HBO as soon as 2022. There's even more on the horizon for fans of the Naughty Dog series, with the studio currently developing The Last of Us Part 2's multiplayer.
Next: The Last Of Us 2's Biggest Boss Was Originally Unnamed
Source: Reddit/fillarino