Polka-Dot-Man Becomes Polka-Dot-Woman In Amazing Cosplay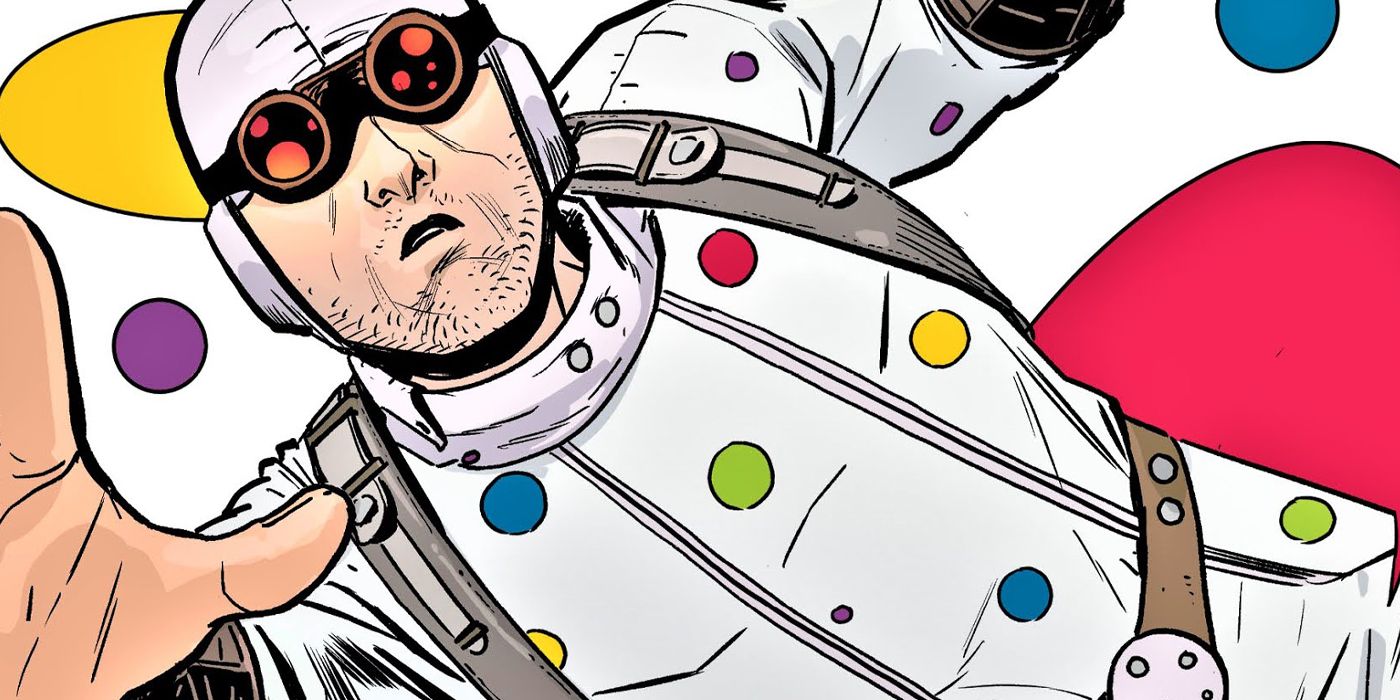 Warning! Potential spoilers for The Suicide Squad below
Polka-Dot-Man becomes Polka-Dot-Woman in a fantastic new cosplay that brings the longtime Batman villain to life. On Reddit, user u/assleyflower shared her take on The Suicide Squad villain, revealing a genderswapped, comic-accurate "What If...?" cosplay. The cosplay is an extremely creative take on the Polka-Dot-Man and features details showing his horrifying powers seen in the recent DCEU film.
Polka-Dot-Man (real name Abner Krill) first debuted in Detective Comics #300 and was created by Sheldon Moldoff and Charles Paris. The villain wore a white costume with colorful polka dots all over it, as well as goggles. The tech in his costume allowed him to use the dots as a weapon. Among the dots he used include a dot that opened up a teleportation hole, a dot that blinded his opponents with light, and a dot that turned into a massive blade projectile. Polka-Dot-Man was always seen as one of the most absurd DC Comics villains, which made him a surprise choice as one of the main members of James Gunn's The Suicide Squad. In the film, Polka-Dot-Man (David Dastmalchian) was a metahuman who could use his extradimensional dots as weapons. That take on the character gained his horrifying powers after his mother experimented on him, hoping to turn him into a superhero.
Related: Captain America Leads the Steampunk Avengers in Dark Ages Cover Art
On Reddit, u/assleyflower shared off her take on the Polka-Dot-Man that she wore at DragonCon 2021. Her look included the character's trademark colorful dots on a white costume as well as his steampunk-like goggles. The cosplay also featured dots on the character's skin, as seen in The Suicide Squad film in the DCEU.
What really makes the costume is its creativity. While making a polka dot costume might not be the biggest challenge, u/assleyflower revealed how she got the incredible light-up dots on her body. On Reddit, she said that she cut bubble shapes from baby dimple toys and then put mini LED balloon lights inside each of them. Next, she said she added cotton to diffuse the light and absorb the sweat. Then, to make them stick, she added spirit gum adhesive.
Ultimately, the Polka-Dot-Man cosplay is an incredible look that's made even more impressive through the creativity in the dots throughout her body. u/assleyflower did an amazing job bringing the character to life, as she set the standard of how cool Polka-Dot-Man cosplays can be. It's a truly stellar look.
Next: Captain Marvel's Biggest Romance Will Probably Never Happen In The MCU
Source: u/assleyflower