Psych 3 Trailer: Shawn & Gus Go Rogue In Probe Of Selene's Double Life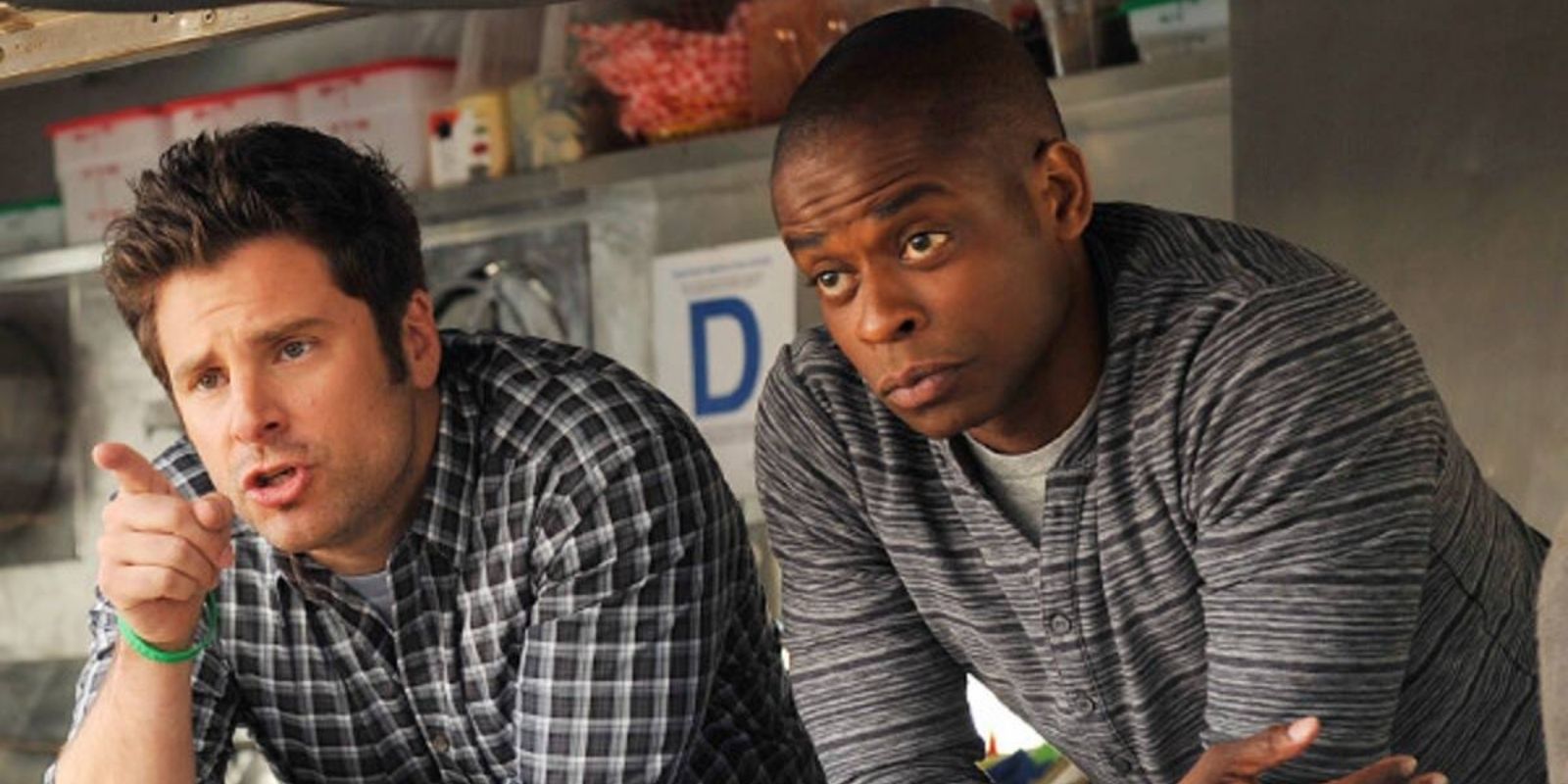 The official trailer for Psych 3: This is Gus has released and shows an investigation into the double-life of Gus' soon-to-be wife. Psych was an American detective comedy-drama series that ran for eight seasons between 2006 - 2014. The series follows Shawn Spencer (James Roday) who pretends to be psychic and begins solving cases for a police force alongside his friend and partner, Burton"Gus" Guster (Dulé Hill). The show was cancelled in 2014, but has come back again and again in the form of spin-off films.
Peacock confirmed Psych 3: This is Gus in July of 2021, just about one year after Psych 2: Lassie Come Home hit the streaming service. Despite the series' cancellation, the franchise has racked up quite a dedicated fanbase, which resulted in the series receiving three follow-up films thus far. Psych 2 saw the advancement of Gus and Selene's relationship, as the two work through their problems and end up engaged. However, the film ends on a cliffhanger when Selene shockingly reveals she is still married to her estranged husband. It seems Psych 3 will be starting right where it left off and getting to the bottom of Selene's secrets.
Related: Psych: The Movie's Original Plan (& Why It Changed)
In Peacock's official Psych 3: This is Gus trailer, Gus and Shawn are seen going rogue to pursue a personal case that relates to Gus' fiancé. The trailer sees the two partners striking out on their own to find out who Selene's mysterious husband is and to uncover her true identity upon learning that she is living a double life. In the midst of their investigation, they must also plan for Gus' shotgun wedding and new baby. Check out the trailer below:
Click Here to View the Original Video
The trailer also reveals that Psych 3 will be releasing on Peacock on November 18, which is a bit earlier than previously anticipated. Slated to return in Psych 3 are Psych veterans Timothy Omundson (Carlton Lassiter), Maggie Lawson (Juliet O'Hara), Kirsten Nelson (Karen Vick), and Corbin Bernsen (Henry Spencer). In addition to the wedding planning and investigation, Omundson will get his own side story as his character, Chief Lassiter, becomes concerned about the future of his career. The trailer also revealed Curt Smith will appear in the film as himself for a fun cameo. Overall, Psych 3 is bound to be quite emotional and tense, as Shawn and Gus take on a case that may be a little too close to them. With a wedding and baby on the way, Gus' choice to dig into Selene's past may result in some hard truths.
Psych 3 will be hitting Peacock in just over a month and the newest spin-off film promises to be as nostalgic, hilarious, and touching as the franchise has been in the past. Viewers have held strong in their enthusiasm for the pair of best friends who mix the genres of mystery and comedy, and also throw in some psychic elements as well. Psych 3 promises a good mystery, while also being filled with the quirky humor that made the franchise so popular originally. Meanwhile, with all of Psych's favorites returning, the film is sure to attract quite a bit of views. As Psych 3: This is Gus approaches, dedicated fans of the franchise can look forward to seeing the continuation of Shawn and Gus' story once more.
More: Psych 3 Can Resolve A Season 8 Mystery By Bringing Back Pierre Despereaux
Source: Peacock