Red Dead Online Character Creator Used To Make Hitman's Agent 47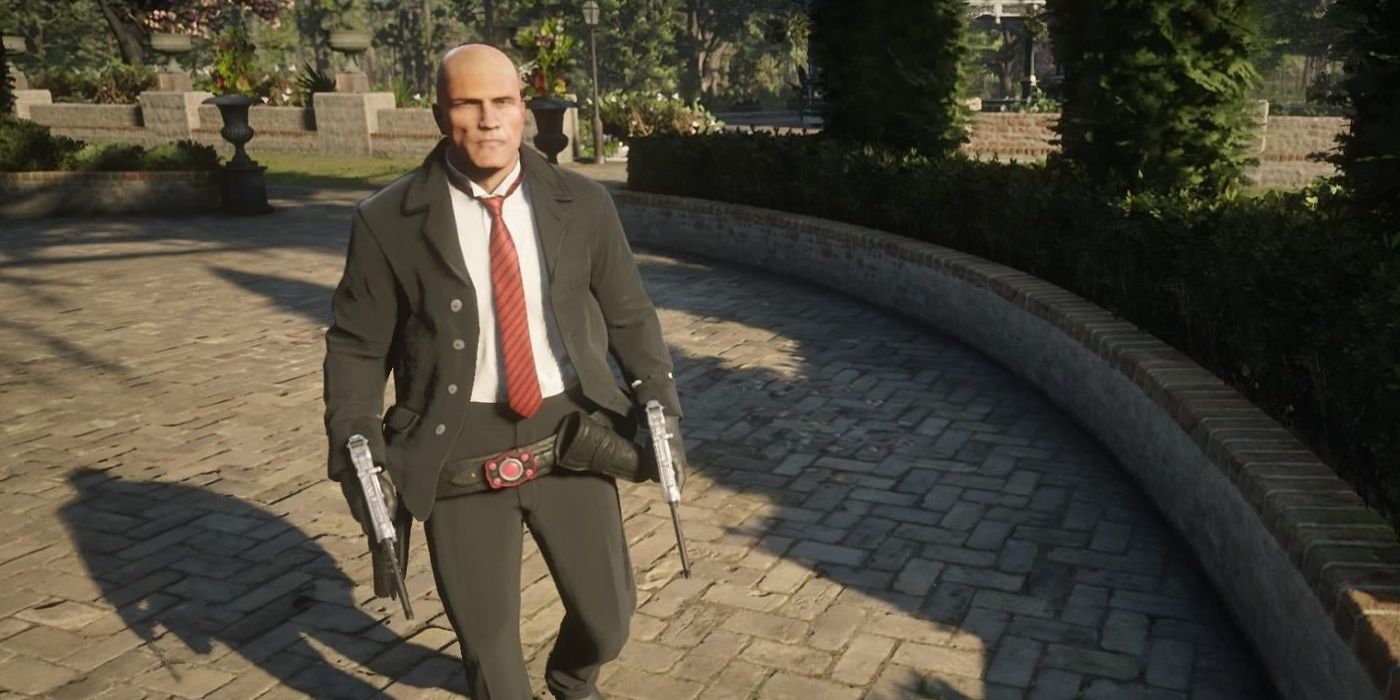 Agent 47 of Hitman fame has entered the Old West, thanks to a Red Dead Online player's efforts with the character creation tools. Customization options across Red Dead Redemption 2 and Red Dead Online are nothing short of impressive, even though the campaign only allows players to experiment with Arthur Morgan's hair, clothing, and weapons.
Red Dead Online lets users get a bit more creative in many respects. As a result, the internet has been inundated with Wild West reimaginings of Mario and Luigi, the Scooby gang, Spider-Man, a human version of Shrek, and even the King of Pop himself, Michael Jackson. It's no secret, then, that Red Dead Online's character customization settings provide a pretty robust set of options. So what else might the multiplayer suite's most dedicated users accomplish with a little extra time? Apparently, gaming's most dangerous assassin can also pull off a 19th Century look.
Related: Red Dead Online Player Creates Freddy Krueger In-Game
Though Hitman's Agent 47 is resting for a while, it seems he'll still accept contracts. Kind of. Thanks to Reddit user dennymcclane, the finely dressed assassin is now sneaking around the likes of Saint Denis in Red Dead Online. The Redditor's character customization efforts resulted in an Agent 47 with somewhat of a heftier build, yet he wears the iconic black suit, red tie, and crisp white shirt very well. Of course, this version of 47 also had to sport the bald look. A few choice screenshots of the creation depict the character in poses that make him nearly indiscernible from the real deal, too. Check them out in the images below: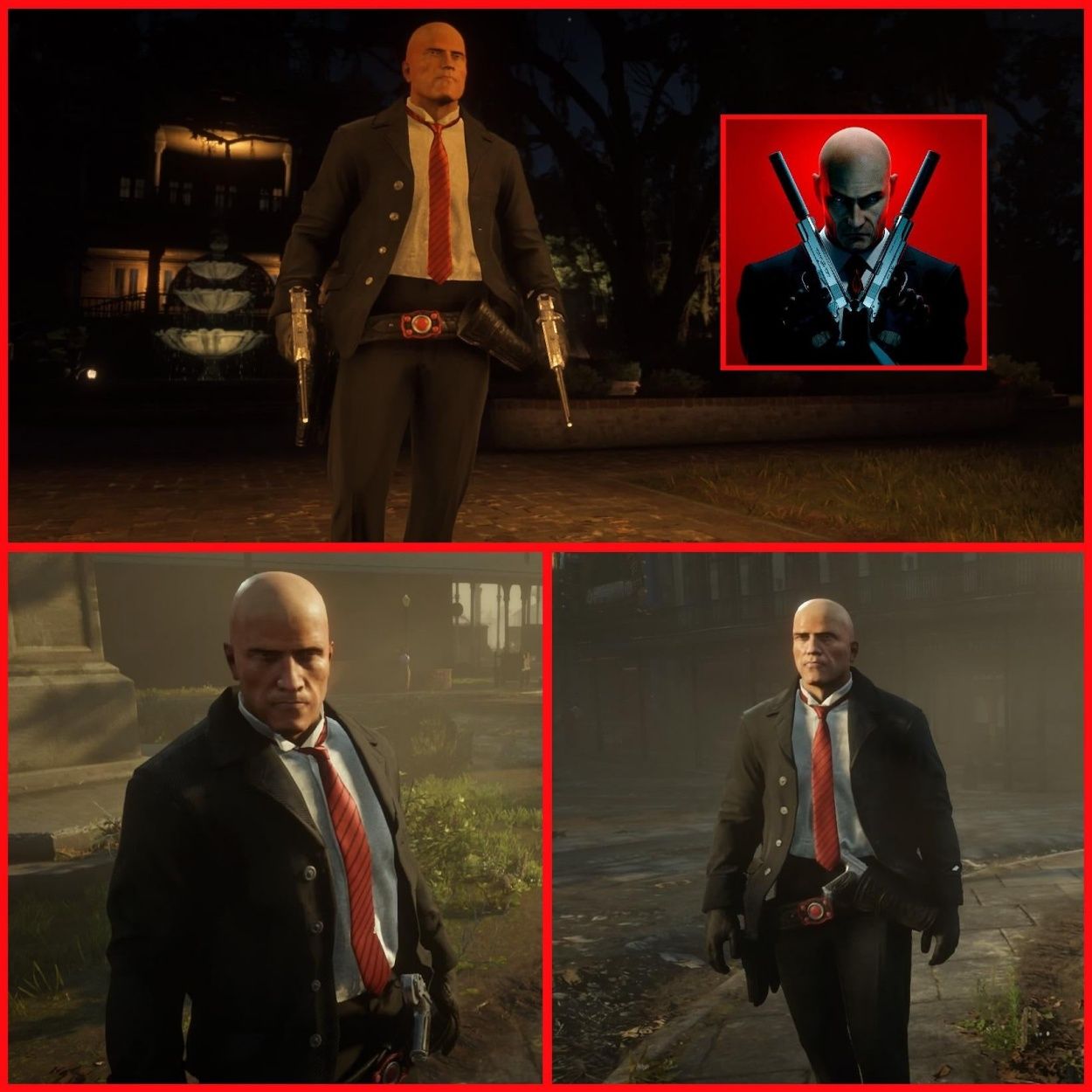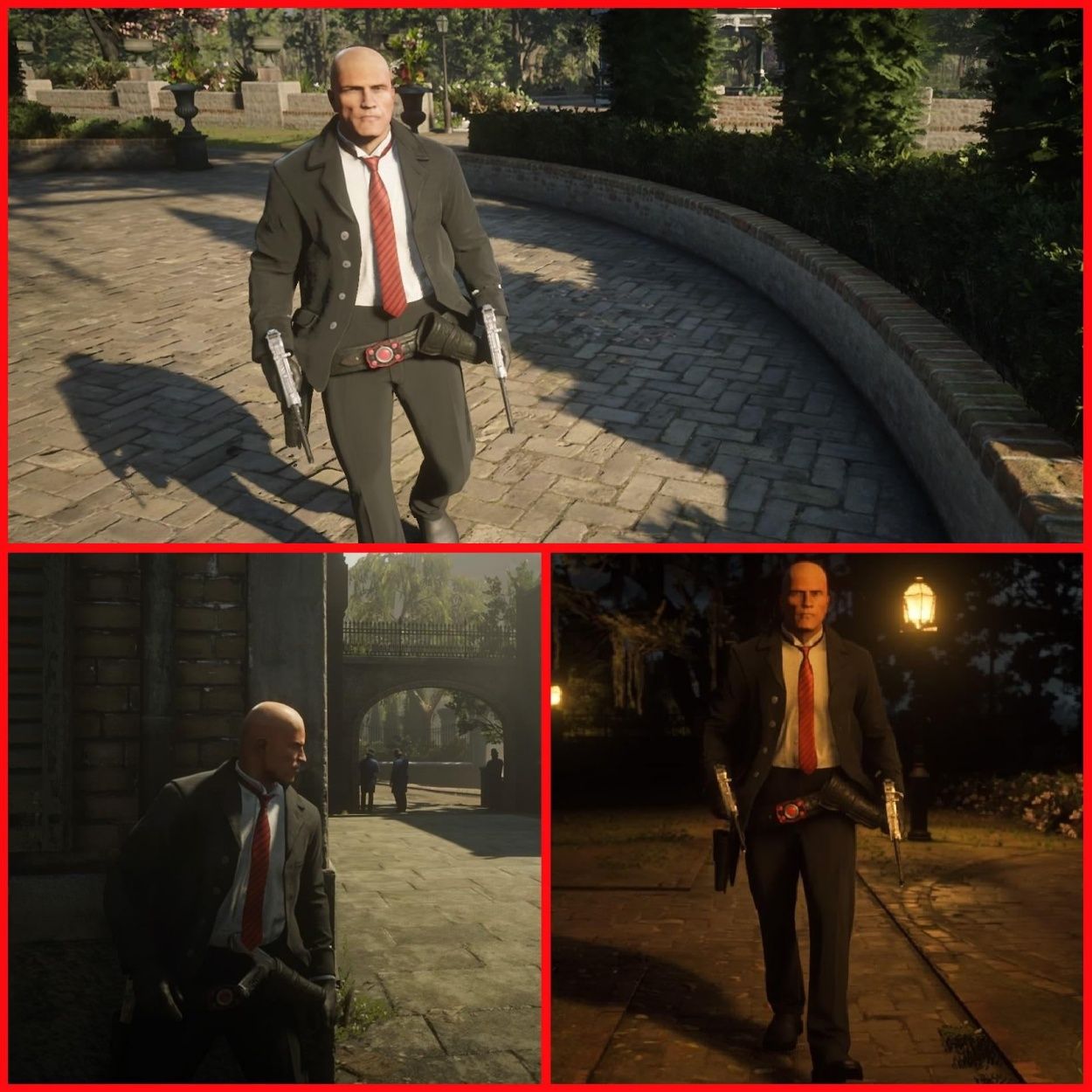 Sure, many Red Dead Online players remain unhappy with Rockstar Games' content output of late for the game, but it's clear that countless users continue finding ways of making their own fun. How long that will tide the community over remains to be seen, though.
Red Dead Online's most recent round of new content comes in the form of Halloween Pass 2, a paid limited-time upgrade filled with rewards across 15 ranks. It features seasonal masks, All Hallows' Eve-inspired clothing items, and several accessories meant to scare even the most formidable of potential foes. The Halloween Pass 2 offerings will no longer be available come November 22. As such, those who want to take advantage of the content would do well to hop online before time's up in a few short weeks.
Next: Is Red Dead Online Cross-Platform?
Red Dead Online is available to play across Google Stadia, PC, PlayStation, and Xbox platforms.
Source: dennymcclane/Reddit