Red Sonja [Variant] Cover Replaces Comic Art with Epic Cosplay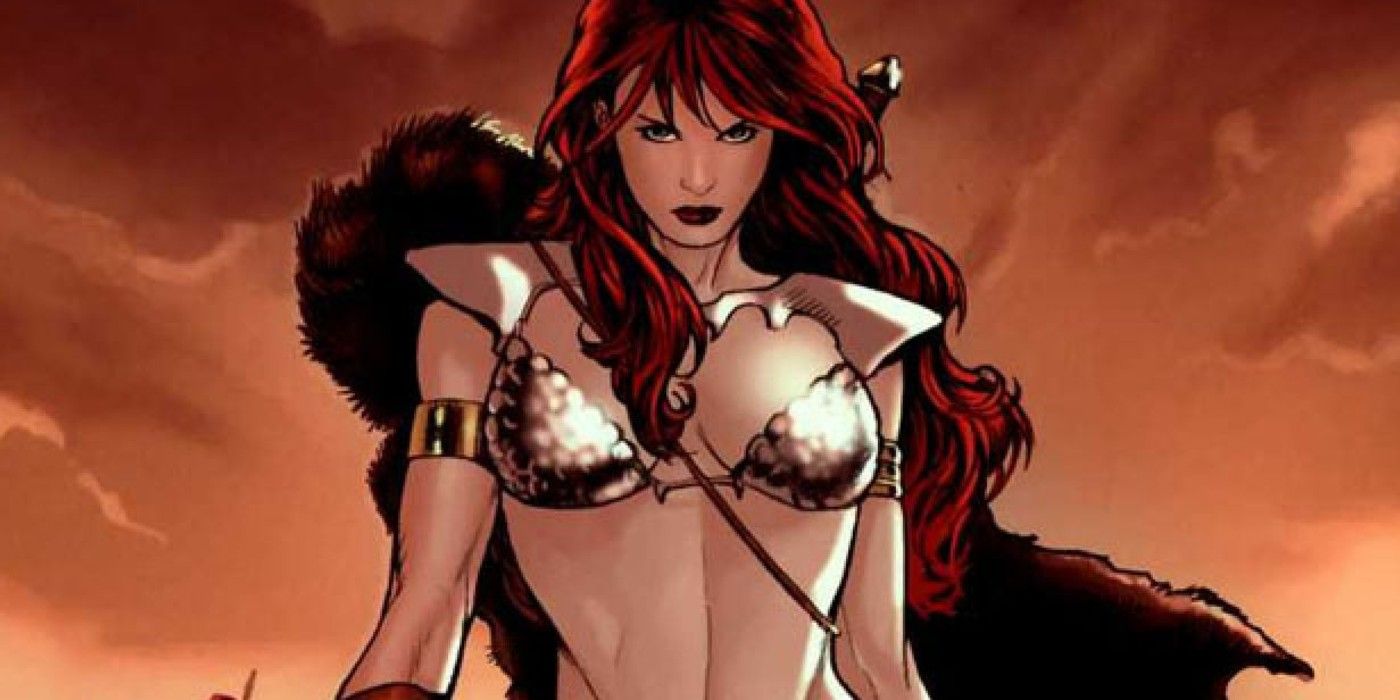 Cosplay is a popular way for fans to express their love for their favorite characters and Red Sonja has been a popular choice for cosplayers for years. And she continues to be a popular choice to this day, as Dynamite Comics is spotlighting an awesome Red Sonja cosplay for a special variant cover, available only through IndieGoGo, of Red Sonja #1.
Red Sonja has a somewhat complicated history. Although traditionally associated with Conan the Barbarian, the version most known to fans was created by writer Roy Thomas and artist Barry Windsor Smith and not Conan's creator Robert E. Howard. Thomas and Smith did draw inspiration from a Howard creation named Ren Sonia, who fought the Ottomans at Vienna, but the character as fans know her today is entirely Thomas and Smith's. Perhaps Red Sonja's most distinguishing characteristic is her chainmail bikini—which has proven popular with cosplayers since her first appearance. One of the earliest mentions of cosplay in the mainstream was Wendy Pini (the co-creator of Elfquest) and her Red Sonja costume in the late 1970s. Now Dynamite has produced a special variant cover featuring noted cosplayer Gracie the Cosplay Lass, that will only be available to Indiegogo backers.
Related: Wolverine Once Fought Conan the Barbarian (and Married Red Sonja)
In a thread on Twitter, Dynamite unveiled the cover, giving a shout out to Gracie, calling her one of the "greatest" to ever play as Red Sonja. The cover features Gracie in an amazing, comics-accurate costume, flanked by fellow cosplayer Morgan McClung. Not only is Gracie's costume comics-accurate, but her pose perfectly captures Red Sonja's fierce warrior nature. The cover will be available in a set only for IndieGoGo backers and will come in two versions: a standard cover and a "virgin" version, sans logos and bar codes. The cover has received positive feedback from fans, with over 200 likes and retweets.
Red Sonja continues to inspire cosplayers today—but what is it about the She-Devil with a Sword that makes her irresistible? She is a savage warrior, capable of holding her own with the likes of Conan the Barbarian; though this savagery is tempered with a driving need for justice. She is also, for some, the pinnacle of beauty, a sharp contrast to their fierceness inside of her. Combine that with her unforgettable chain mail bikini armor, and it is easy to see why Red Sonja continues to inspire the imaginations of creators and cosplayers alike.
In her nearly 50-year history, Red Sonja has made a lasting impression on fans, in part thanks to the cosplayers who have stepped into the role over time. Now Dynamite Comics spotlights one of the best on a brand-new variant cover.
Next: She-Hulk Cover Art Reimagined as Powerful Cosplay
Source: @DynamiteComics