RHOBH: Kathy Hilton Reveals The Odd Way She Tracked Down Paris Hilton
Kathy Hilton recently revealed the odd tactics The Real Housewives of Beverly Hills star resorted to in order to track down her superstar daughter Paris Hilton. As the matriarch of the Hilton family, Kathy is used to being in the spotlight. With her being the mother of one of the early stars of reality television, Kathy had to find unconventional ways to locate her daughters. During Paris' party days, Kathy had a hard time keeping track of her.
Paris and Nicky Hilton became household names in the early 2000s. Paris's popular reality show with Nicole Ritchie took The Simple Life stars to new heights as celebrities. Everything about Paris became a trend, from her style of dress to her catchy phrases and mannerisms. With Paris being the "it" girl of the early 2000s, Kathy has already been there and done that when it comes to raising high-profile celebrity kids. She's also the wife of Hilton hotel heir Richard Hilton and has indulged in a life of luxury since the 1970s.
Related: RHOBH: How Kathy Hilton's Girls Trip Was A Huge Success
As the matriarch of such a successful family, Kathy had more eccentric ways of locating her famous daughter in the early 2000s. "I used to call the city desk at the New York Post. I would call the city desk and say at 1 in the morning, 'Excuse me, hi, it's Kathy Hilton. Uh, do you by any chance know Paris, where she is right now?'" Kathy recalled on the Lunch With Bruce podcast. "Usually, they'd be able to track exactly. 'She was seen at 11:47 [p.m.] or 12:43 [a.m.] at O Bar or this [spot].'" Interestingly, Kathy admitted that this was how she tracked down Paris "for years."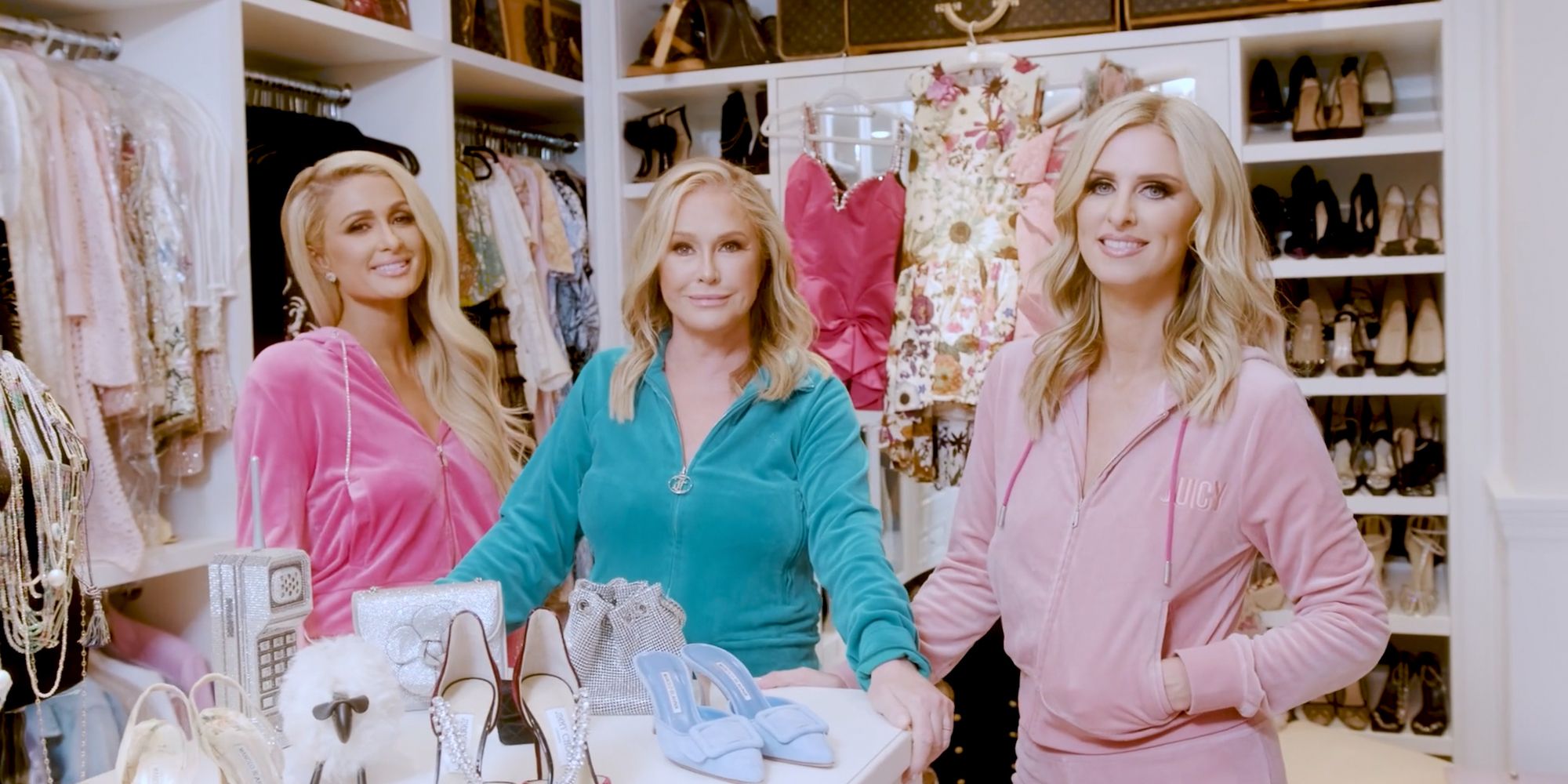 Paris was such a party girl, she had her parents "worried" about her whereabouts all night. "My husband [Rick Hilton] had to get up and work in the morning. So eventually he'd go to sleep. But I was up waiting all night," Kathy revealed. She went on to explain how she dealt with Paris' rebellious antics during her party girl days. "She was sneaking out and she'd go missing and I wouldn't be able to find her," Kathy explained. "It got very out of control and I was scared for her. And my husband was very scared for her." In fact, Kathy confessed to not knowing where her daughter was for about two days, which concerned her greatly. Paris has since grown up and matured and put the wild parties behind her. She has since found success as a DJ and gets paid to travel the world and party for a living.
With that said, Kathy can still remember the days when her daughter was missing or the time she "once hearing blood-curdling screaming, and then the phone hangs up," she recalled. "There's a lot of stuff people don't know. And I did get some flack. Well, trust me. I did what I had to do." As of late, Kathy came under fire after Paris opened up about the abuse she endured at the boarding school that her parents sent her to. Paris acknowledged that her parents had no idea what was going on at the school, but Kathy and her husband were clearly going through it behind the scenes and worried sick about their daughter. Now as a star on The Real Housewives of Beverly Hills, Kathy is able to open up in new ways and show another side to herself. People are finally getting to know Kathy and not just her role as Paris Hilton's mom or Rick Hilton's wife.
Next: RHOBH: Lisa Rinna's Daughter Amelia Is Enjoying The Single Life Post-Scott
Source: Lunch With Bruce