Rockstar Will Remove Classic GTA Games From Sale | Screen Rant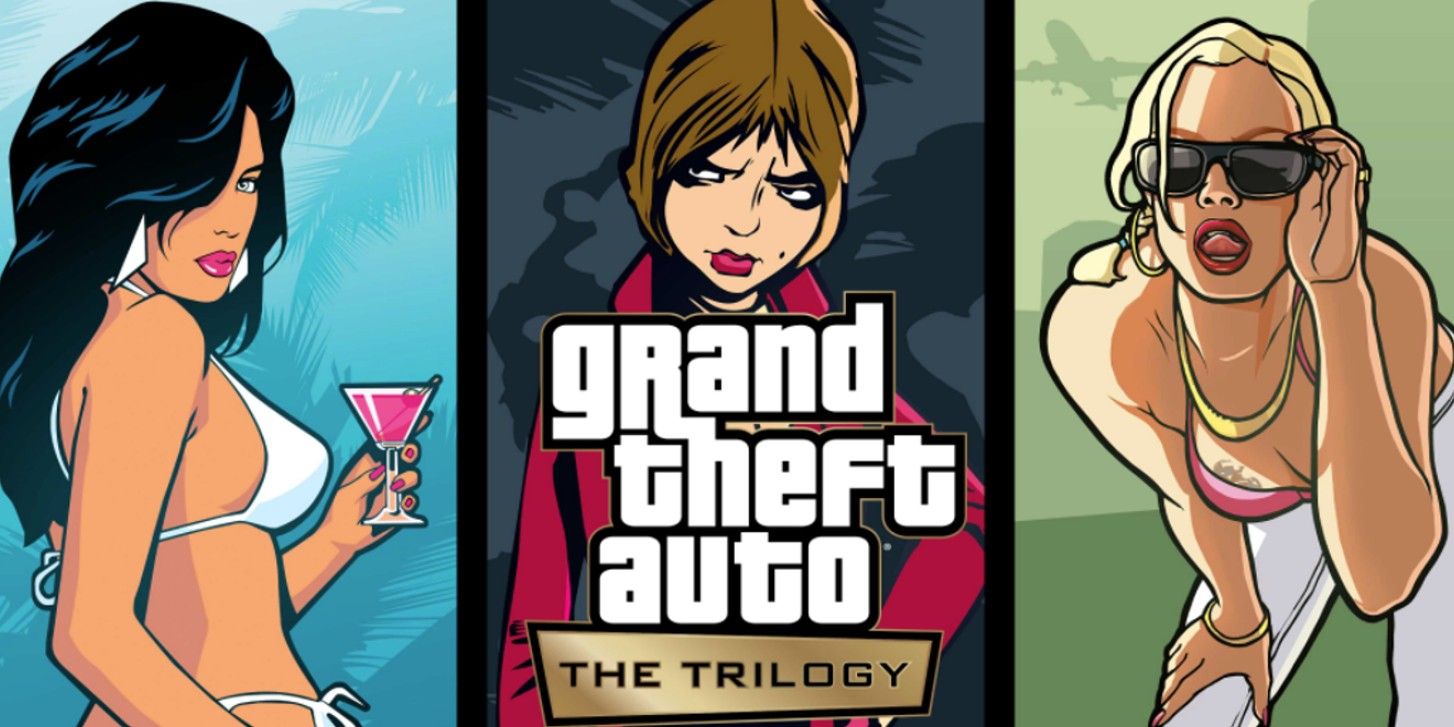 Rockstar Games has announced that existing versions of three classic Grand Theft Auto games will be removed from digital retailers beginning next week. The news comes alongside the announcement of GTA: The Trilogy – The Definitive Edition, which will be a collection of enhanced versions of GTA 3, GTA: Vice City, and GTA: San Andreas.
After months of leaks, rumours, and speculation, Rockstar has finally confirmed remasters of the three popular GTA games will be releasing as a single package later this year. The games have been revealed just ahead of the 20th anniversary of GTA 3, happening on October 22. The developer has stated that the games will feature various upgrades, including graphical improvements and gameplay enhancements more akin to modern releases. As well as coming to PS5, PS4, Xbox Series X/S, Xbox One, and the Rockstar Games Launcher on PC, the remastered games are also coming to Nintendo Switch, making this the first time a GTA game has been on the Nintendo console.
Related: GTA Trilogy Remaster Rumored For November
Following the reveal of the new GTA games, Rockstar Games has announced that existing versions of Grand Theft Auto III, Grand Theft Auto: Vice City, and Grand Theft Auto: San Andreas will be removed from sale beginning next week. This means that fans will no longer be able to purchase digital copies of the three games in their original forms, and instead will only be able to purchase the remastered collection. Rockstar explains simply:
"To prepare for launch, we will begin removing existing versions of the classic titles from digital retailers next week. For more information, please visit Rockstar Games Support."
See the post on Twitter here.
The news is a blow for game preservationists as well as those who prefer to play their games in their original forms. The new GTA: The Trilogy – The Definitive Edition will feature various graphical and technical upgrades, which means it will offer a different experience to the original releases. Following the upcoming delisting, the only way players will be able to play the original versions of GTA 3, GTA: Vice City, and GTA: San Andreas will be through purchasing physical copies of the games for older systems, something which is impractical for many gamers.
Social media users are already pushing back against the news, which could make Rockstar Games reverse its decision. As it stands, the original versions of the three GTA classics are set to become lost media, which is a huge loss for gaming as a whole. Rockstar is likely removing the games from sale in order to bolster sales of the new remastered GTA collection, but fans are already showing their distaste for the move. Rockstar hasn't yet responded to the growing consternation from its players.
Next: If GTA Trilogy Remaster Is Real, Could GTA 4 Be Next?
Source: Rockstar Games