Selling Sunset: Why Chrishell & Jason Are Likely To Marry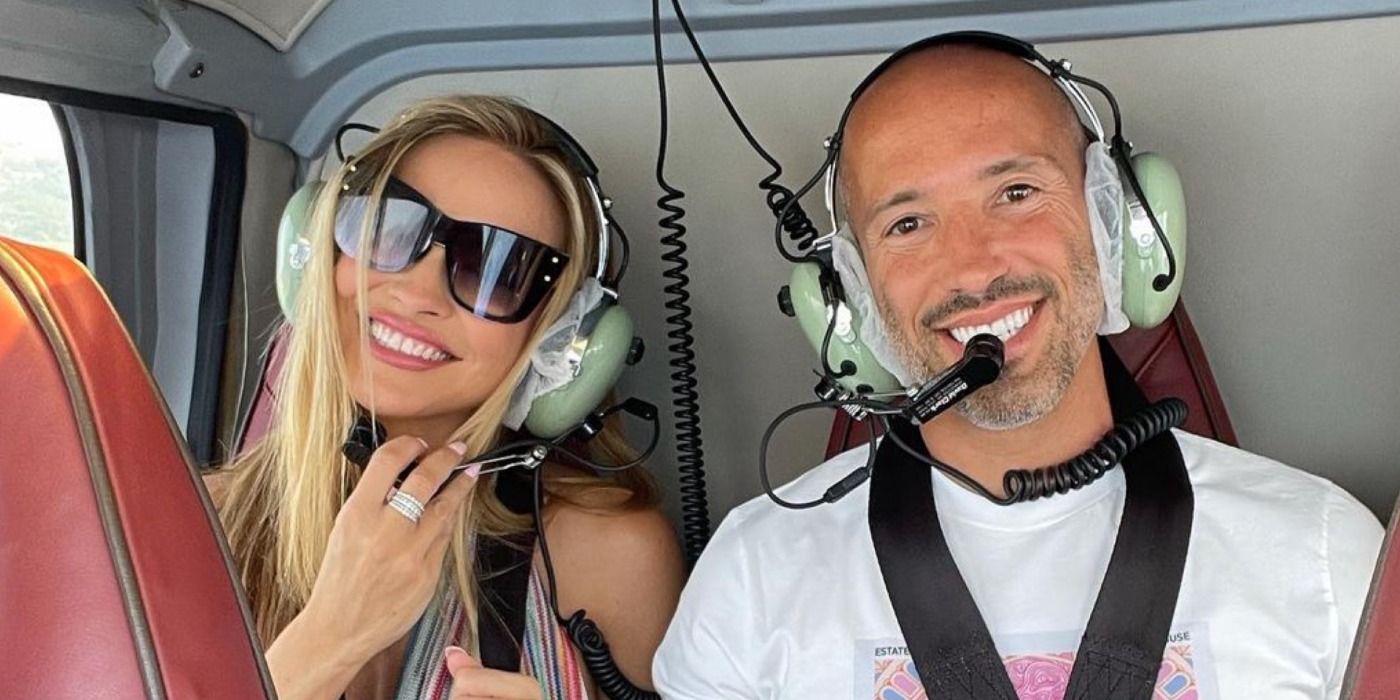 Chrishell Stause and Jason Oppenheim already have some of their Selling Sunset co-stars convinced that they will get married in the future. The couple confirmed their relationship in July after hiding their romance from the public. But now that they're out in the open, their relationship dynamic has some people convinced that Jason and Chrishell are the real deal. Despite being boss and employee, Jason and Chrishell are showing signs of making it long-term.
Jason was the last person fans expected Chrishell to date after her divorce from This is Us star Justin Hartley and breakup with Dancing With the Stars pro dancer Keo Motsepe. Chrishell spent season 3 dealing with the reality of her failed marriage after learning of the divorce through a text message. It was during this time when Jason showed support to Chrishell during her healing process. After briefly dating a pro dancer she met while competing on DWTS, Chrishell spent some time being solo before bouncing back with a new relationship. This time around, Chrishell took a bold step by deciding to date her boss Jason.
Related: Selling Sunset: Christine Quinn Takes Credit For Upgraded Cast Glam
While there are many who have doubt that Chrishell and Jason will make it as a couple, some of their co-stars think their love is real. Heather Rae Young recently gushed over how happy she is for the couple and their chances of making it to marriage. "They are so adorable. I truly think they're going to get married," Heather told E! News. "I really feel like when you start this beautiful friendship, and they've gone through so much for each other and with each other and have been there for each other through situations, and now they have this beautiful love. They both just look so happy." Heather isn't the only one showing support for Jason and Chrishell's budding romance.
Jason's good friend, colleague, and ex-girlfriend Mary Fitzgerald have also shown love to the pair. Mary and her husband Romaine Bonnet were on vacation with Chrishell and Jason when they went public on Instagram. Mary left a comment under Chrishell's post telling fans they could finally stop accusing her of being in a throuple relationship with Jason and Romaine. Viewers are also looking forward to seeing how Chrishell and Jason's relationship developed. The couple has been busy filming seasons 4 and 5. A recent COVID scare put production on pause, but the premiere is inching closer with each passing week.
In the meantime, Chrishell and Jason have made their red carpet debut and continue to tease their romance on social media. The chemistry between the couple appears solid. Chrishell has mocked the criticism she receives for dating her boss and co-star. The couple looks ready for all the added attention that will come their way once Selling Sunset returns. But with the support of some of their co-stars, Chrishell and Jason have the potential to make it down the wedding aisle.
Next: Selling Sunset: Jason Oppenheim Lists His New $8M Los Angeles House
Source: E! News