Sherlock Holmes Chapter One's Combat Will Let You Discombobulate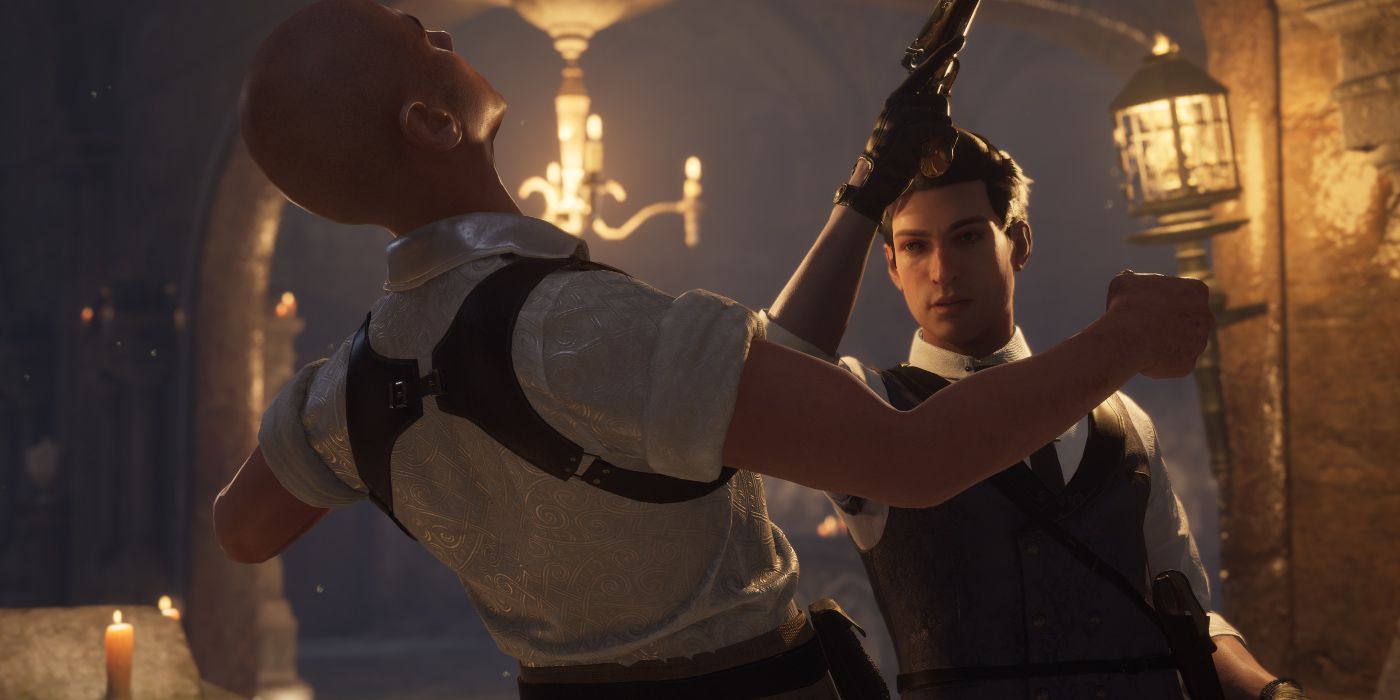 Developer Frogwares has revealed a new trailer for its upcoming prequel game Sherlock Holmes: Chapter One, giving players an in-depth look at the new combat system and how it suits the young detective. Announced in May, the title will follow Sherlock Holmes in an origin story, as he investigates a murder mystery surrounding his mother's death on the Mediterranean island of Cordona.
Frogwares is best known for creating the Adventures of Sherlock Holmes series, with each game featuring an original plot and storyline. Based on completing objectives to solve a mystery, the series began in 2002 with a heavy emphasis on puzzle-solving in an open-world environment that had hidden clues and NPCs to interact with. While it originally started as a point and click series, the franchise later shifted to third and first-person perspectives in 3D locations, with the most recent title Sherlock Holmes: The Devil's Daughter blending action with investigation and exploration. Sherlock Holmes: Chapter One will expand the formula, with the title taking place in an open world and giving players a hands-on approach with combat.
Related: Ace Attorney's Herlock Sholmes Explained
In the brand-new trailer for Sherlock Holmes: Chapter One, Frogwares has revealed the title's new combat structure and core systems, showcasing how it's been built to "suit the character of Sherlock." This means that Sherlock won't be able to take a lot of damage during combat sequences, which include close-up melee attacks and active shootouts. Instead, players will need to utilize the detective's agility and sharpness by making smart use of cover and picking off weak points or exploiting environmental hazards to daze enemies in Concentration Mode - and through the use of tools, such as Sherlock's snuff box. Additionally, being able to gun down enemies is optional, but Frogwares has stated that non-lethal takedowns are canon and often preferred, as brutish behavior and extreme measures will ultimately influence Sherlock's relationship with his new companion, Jon, much like the moral choices made throughout investigations.
Watch the combat trailer for Sherlock Holmes Chapter One on YouTube here.
The developers have also implemented the option to adjust combat settings and players who enjoy a more classic Sherlock playstyle can tweak elements such as difficulty, damage, and stun duration or skip combat completely. Those who want harder combat encounters, however, can visit bandit lairs scattered around the map with each one bringing its own unique challenges to battle zones. Completing these will award more cash to spend on new outfits or help rebuild and customize Sherlock's family mansion.
Frogware's latest title, the Lovecraftian detective game, The Sinking City, included similar combat and open-world exploration with an arsenal of tools and weapons. While it hasn't been revealed how many more similarities there are, players can prepare for Sherlock's next adventure in Sherlock Holmes: Chapter One, as the 21-year-old detective sets out to the Mediterranean to tackle his first case on November 16th.
Next: Best Detective Games For People Who Want To Be Sherlock Holmes
Sherlock Holmes: Chapter One will release on November 16th, 2021 for PC, PS5, and Xbox Series X|S. It will release later for PS4 and Xbox One.
Source: Frogwares/Youtube