Squid Game: Who Plays The Recruiter Slapping Gi-Hun?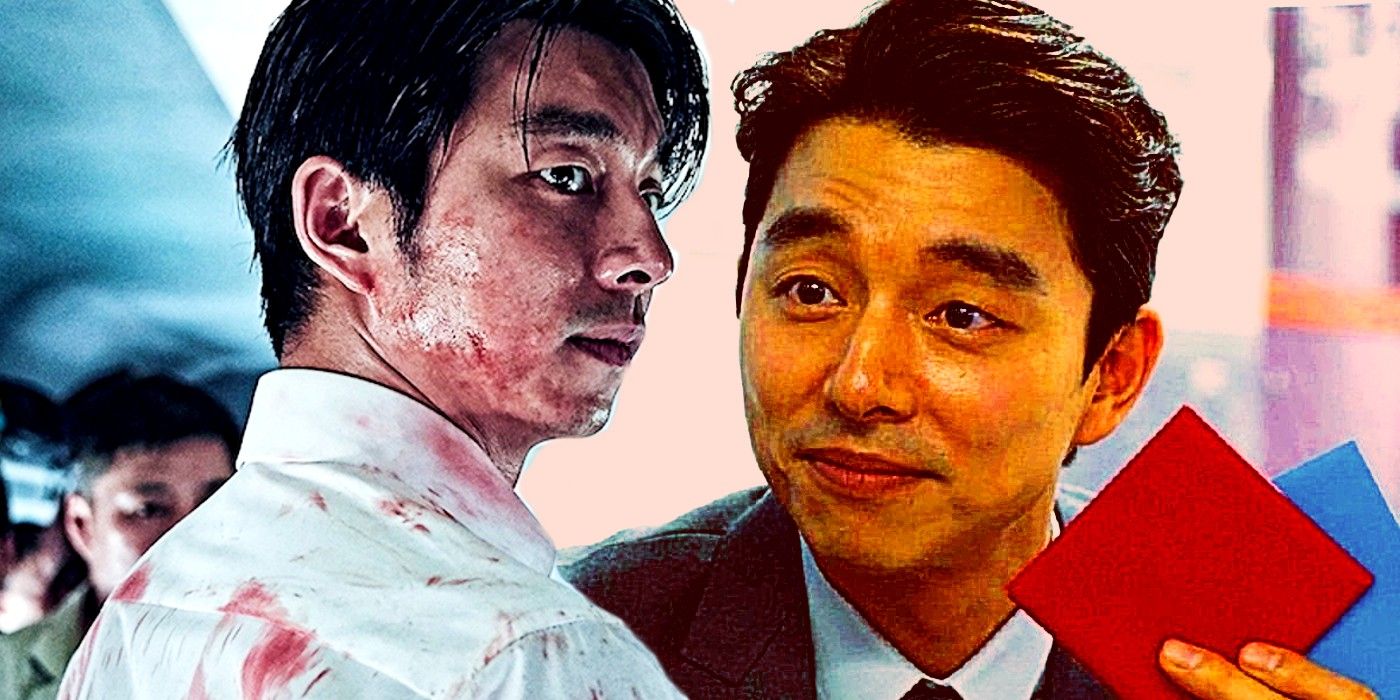 Gi-hun is asked to play a game for money by a mysterious man who slaps him when he loses, but who actually plays the recruiter in Squid Game? Episode 1 of Squid Game shows Gi-hun in the desperate place that leads him to join the death games, strapped for money, living at home with his mother, hardly being able to care for his daughter, and gambling away money on horse races. This is a situation similar to the other Squid Game characters who are recruited to play in the secretive challenges, with the Front Man and game runner finding people in massive debt who have no other choice than to play fatal games for money.
After losing all of the gambling money he won to a pickpocket (revealed to be Player 067/Sae-byeok) and being assaulted by loan sharks, a mysterious man in a nice suit finds Gi-hun pitifully sitting at the subway station. The man opens his briefcase and asks Gi-hun if he wants to play a game of ddakji for money - if the man wins, he gets to slap Gi-hun; if he loses, Gi-hun gets paid. After numerous excruciating rounds in which the recruiter wins and slaps Gi-hun, the Squid Game protagonist finally wins. The recruiter gladly hands over the money, along with a card and a phone number, which Gi-hun later calls. The recruiter answers the phone and asks Gi-hun if he wants to play a game, whereafter he soon becomes player 456 at the South Korean Squid Game event.
Related: Squid Game Episode 7's Glass Bridge Game & Inspiration Explained
The recruiter quickly grabbed the attention of many viewers, with memes surfacing around the internet about him. Squid Game's charming recruiter is played by South Korean actor Gong Yoo, who has been featured in several highly successful Korean films and shows. While most of the actors in Squid Game's large ensemble cast have primarily been featured in notable South Korean projects, Gong Yoo has already risen to international acclaim after starring in the popular zombie horror movie Train to Busan. Gong Yoo starred in the lead role, a fund manager who is stuck on a high-speed train while a zombie apocalypse breaks out and threatens the lives of the passengers.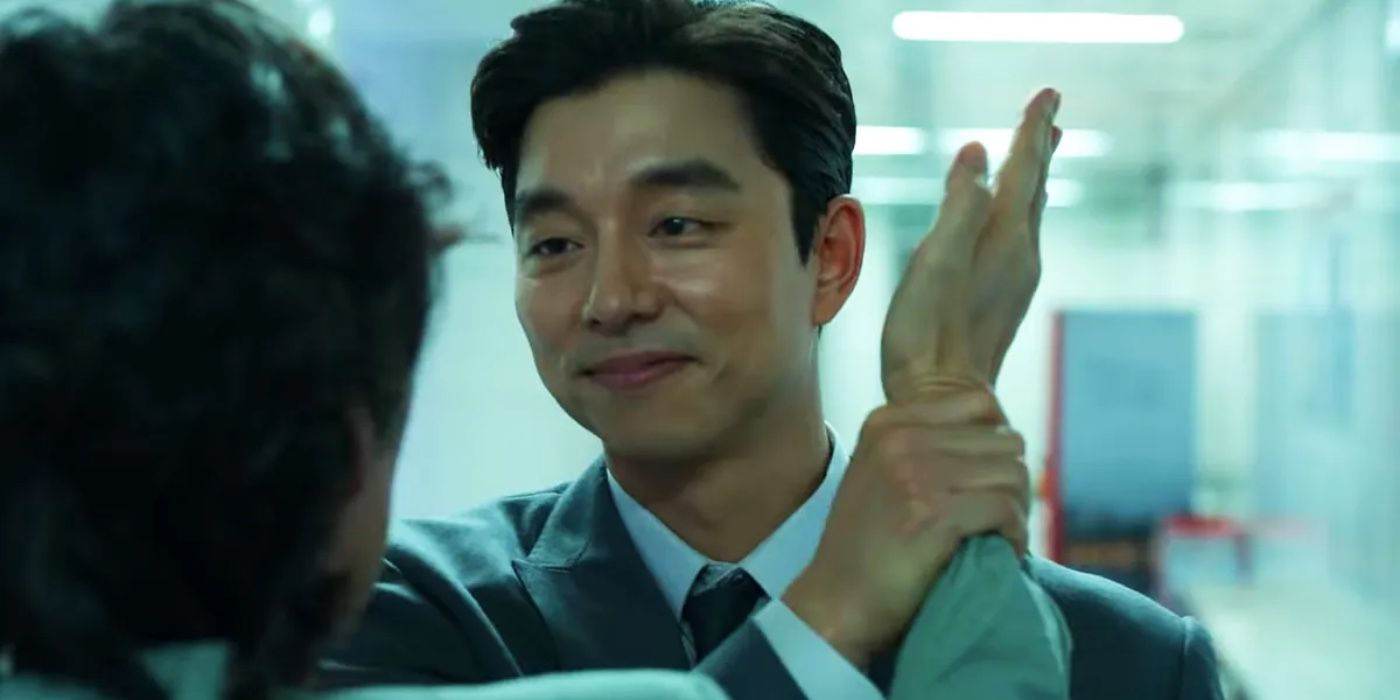 Prior to Squid Game, Gong Yoo also starred in an award-winning role for Guardian: The Lonely and Great God, in which he played the titular goblin character. He also notably acted opposite Song Kang-ho (the father in Bong Joon-ho's Parasite) in the 2016 thriller The Age of Shadows. Netflix's Squid Game is also Gong Yoo's second major collaboration with director Hwang Dong-hyuk, after starring in the latter's impactful 2011 drama Silenced. Following the success of Squid Game, Gong Yoo has already booked a starring role on an upcoming South Korean Netflix sci-fi series entitled The Silent Sea.
With Gong Yoo's star-power hardly being used for Squid Game, audiences are curious to see if he will play a larger role in a possible second season. Many have theorized that Squid Game season 2 may reveal more about Gong Yoo's recruiter character, such as becoming the new Front Man or helping Gi-hun get his revenge. Squid Game director Hwang Dong-hyuk revealed that Gong Yoo's recruiter character was a former salesman who gained the Old Man's trust as a game employee and rose through the ranks, eventually taking on a visible role outside of the island (via HYPEBEAST). If Squid Game does come back for season 2, viewers are eager to see Gong Yoo in a more present role.